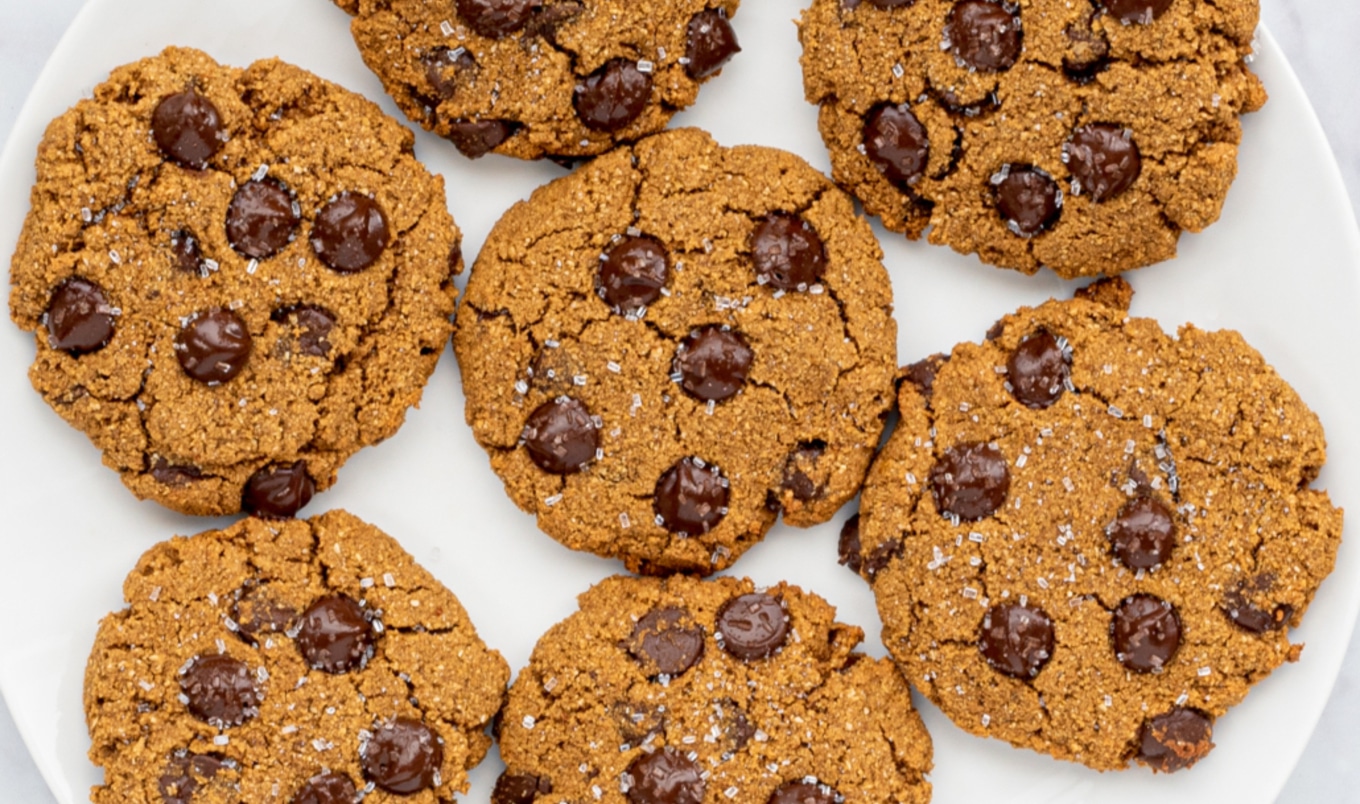 These delicious and healthier, oil-free cookies offer a lightened up way to enjoy pumpkin spice season.
September 25, 2022
There may no better way to enjoy the pumpkin spice season than with these gooey, chocolaty fresh baked cookies from HealthyGirl Kitchen. Pair with a cup of your favorite vegan milk or a mug of dairy-free cocoa, and get cozy.
What you need:
What you do:
Preheat oven to 350 degrees and line a baking sheet with parchment paper.
Into a bowl, add applesauce, coconut sugar, sugar, and vanilla. Whisk. Add molasses, pumpkin, and almond milk. Stir again.
In a separate bowl, whisk oat flour, coconut flour, pumpkin pie spice, baking soda, and salt. Add dry ingredients into wet ingredients, and stir until completely combined. Fold in chocolate chips and stir again.
Scoop 3 tablespoons dough and roll into a ball. Slightly flatten and repeat with remaining dough. Bake for 12 minutes. Garnish with salt, and let cookies cool for 30 minutes.