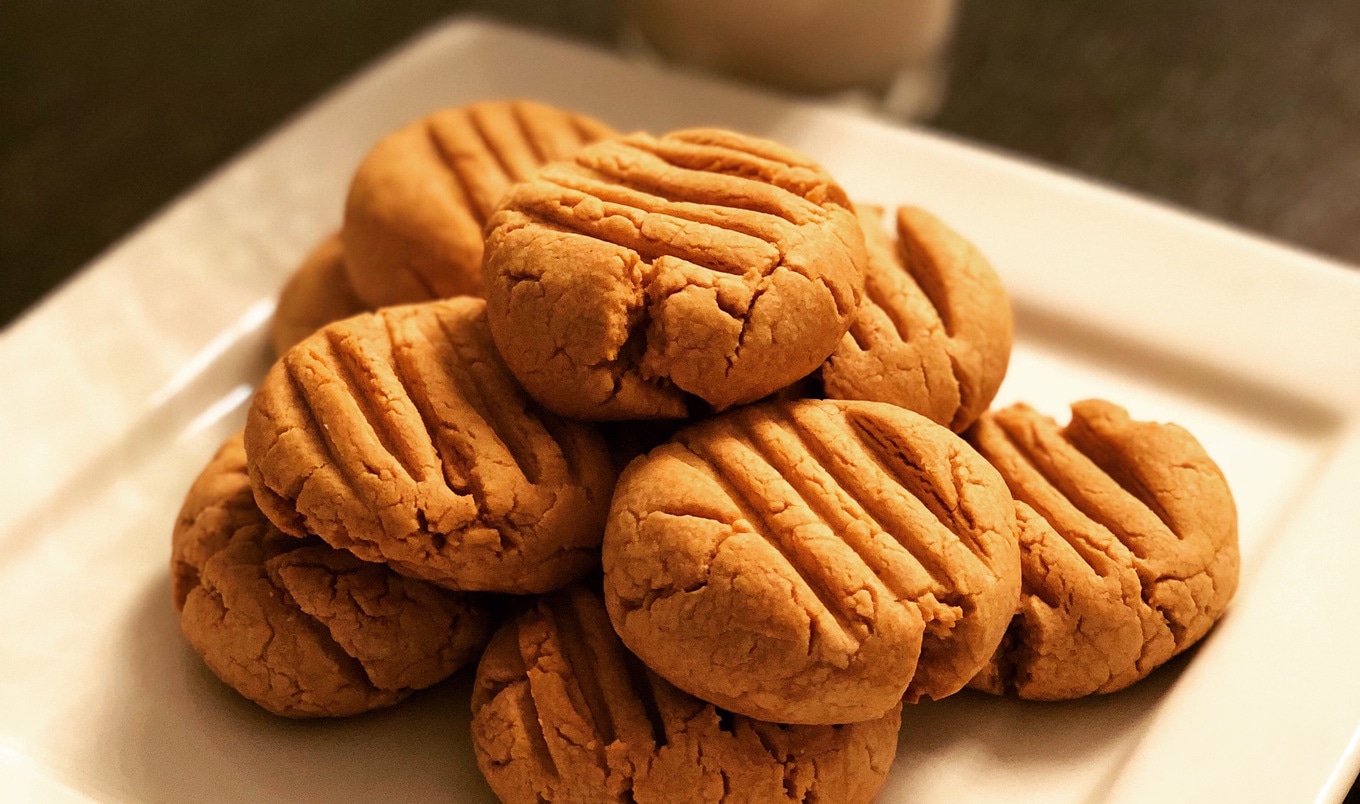 It doesn't get much easier, or tastier, than this simple, chewy cookie recipe.
August 2, 2023
Just four ingredients stand between you and these delicious gluten-free cookies from Chef Charity Morgan. But feel free to jazz them up even more by adding chocolate chips, shredded coconut, and toasted nuts.
What you need:
1 cup peanut butter
1 cup maple syrup
2 cups gluten-free flour
1 tablespoon vanilla extract
What you do:
Preheat oven to 350 degrees. Lightly grease a baking sheet and set aside.
In a bowl, place all ingredients and mix with a rubber spatula. Roll into 1-inch balls, placing on prepared sheet. Lightly press each cookie down with a fork.
Place in oven and bake for 15 to 20 minutes. Remove from oven and let cool for 5 minutes before eating.
For more recipes like this, check out: