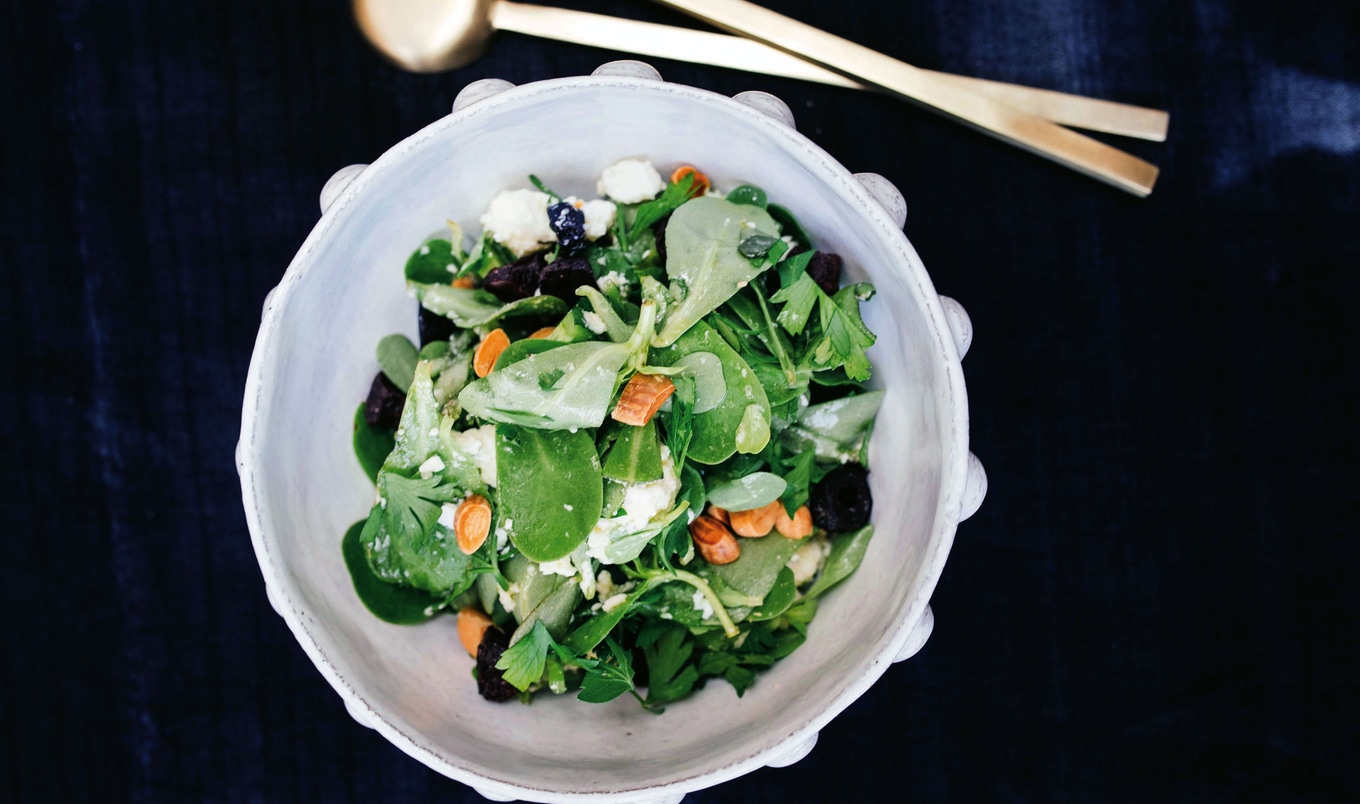 Buttery Lamb's lettuce leaves are the base of this herbed and cheesy summer salad.
August 10, 2020
Serve this Greek-inspired green salad from the Wild Recipes cookbook with herbed tofu, vegan chicken, or roasted chickpeas for the ultimate summer meal.
What you need:
1 cucumber, halved lengthwise
½ teaspoon salt
½ teaspoon pepper
¼ cup pitted black olives, roughly chopped
3 tablespoons olive oil
3 large handfuls Lamb's lettuce
1 tablespoon lemon juice
½ cup vegan feta cheese
1 bunch flat-leaf parsley, chopped
2 scallions, chopped
½ cup almonds, toasted and chopped
What you do:
Using a mandolin or sharp knife, cut each cucumber half into thin slices and season with salt and pepper.
Preheat oven to 500 degrees. Onto a baking sheet, place olives and roast in oven for 5 minutes.
In a small bowl, whisk olive oil and lemon juice.
In a large serving bowl, add cucumber, lettuce, olives, feta, parsley, scallions, and almonds. Pour olive oil and lemon juice over top, and toss to combine.
Photo credit: Sarah Arnould