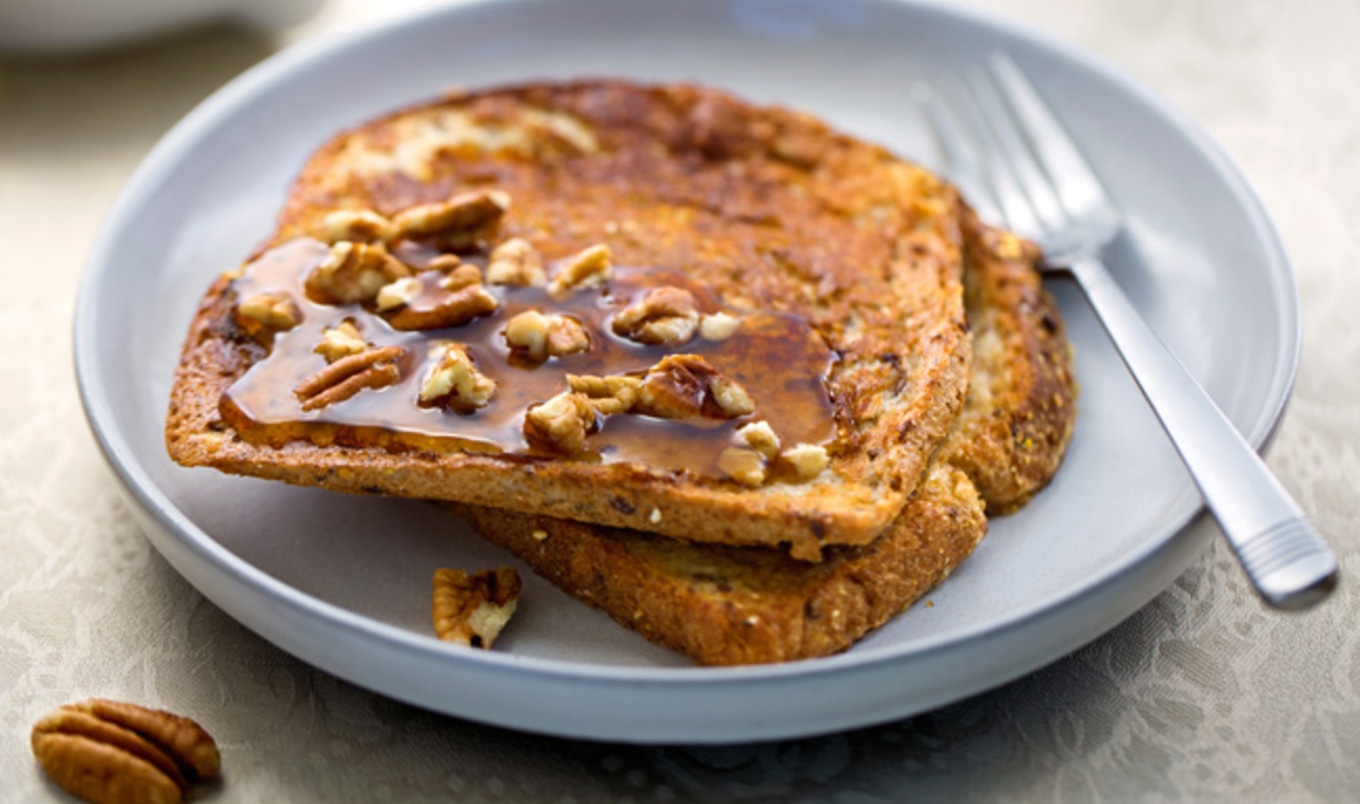 Nothing is better than having a dessert-worthy dish and calling it breakfast.
May 1, 2016
Maple syrup sets off rich slices of sweet battered toast, guaranteed to please any morning palate.
What you need:
¾ cup chopped toasted pecans
1-¼ cups soymilk or other dairy-free milk
4 ounces silken tofu, drained
1 teaspoon vanilla extract
¾ cup pure maple syrup
8 slices whole-grain or sprouted bread
What you do:
1. Into a dry blender, place ¼ cup pecans and grind to a powder. Add soymilk, tofu, vanilla, and ¼ cup maple syrup and blend until smooth. Pour into a large shallow bowl and dip in bread, coating both sides evenly with the batter.
2. Preheat oven to 200 degrees. Heat a lightly oiled griddle or skillet over medium-high heat. Add prepared bread, and cook until browned on both sides. Keep cooked French toast warm in the oven while preparing remaining slices.
3. In a small saucepan, combine remaining ½ cup of maple syrup and remaining ½ cup pecans and heat until warm. Spoon over the French toast and serve at once.