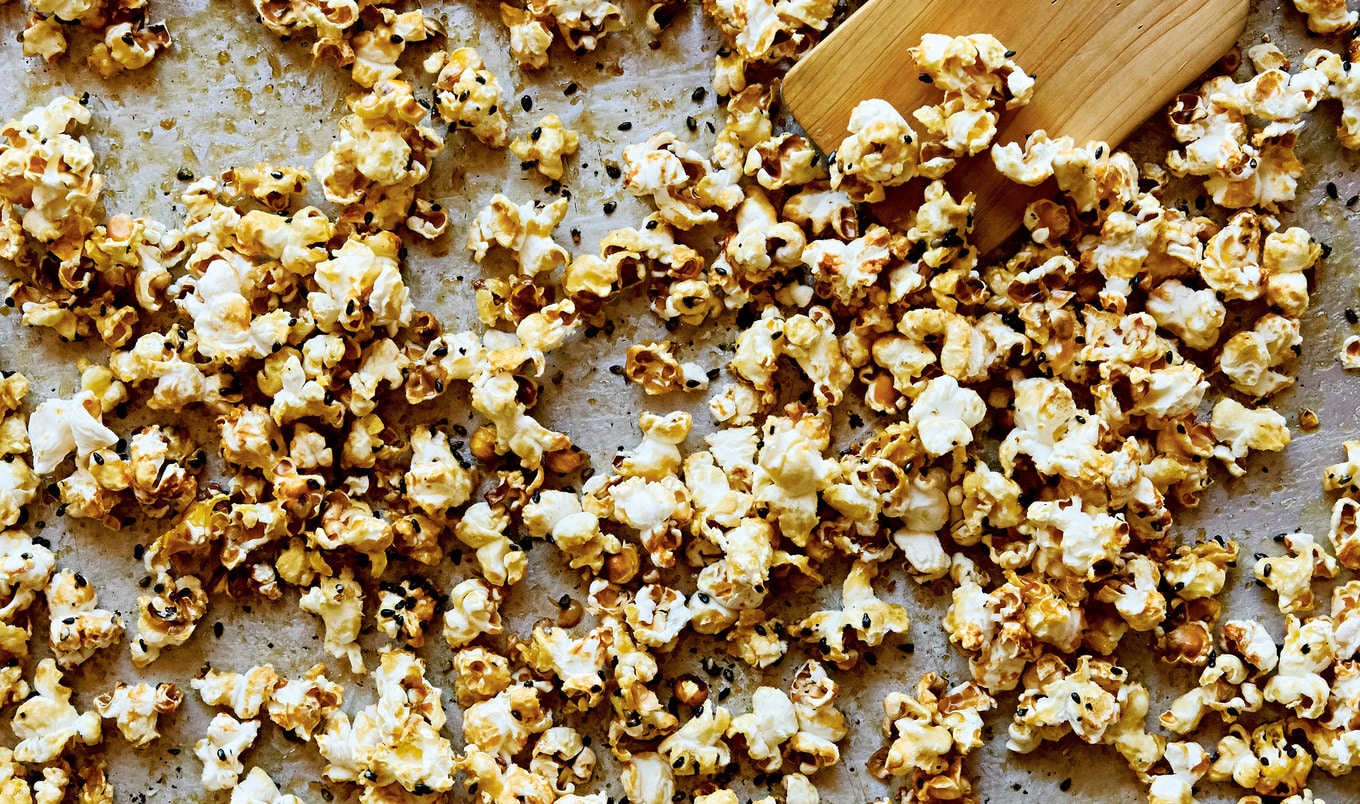 This crunchy, buttery, golden, sweet, and salty popcorn will be a hit at your next movie night.
June 30, 2021
You can make this poppable snack from the Leon Fast Vegan cookbook addictively sweet and spicy by adding hot sauce or hot smoked paprika to the maple mixture.
What you need:
2 tablespoons canola oil, divided
⅓ cup popping corn
6 tablespoons maple syrup
1 tablespoon vegan butter
2 teaspoons white miso paste
⅛ teaspoon sea salt
What you do:
In a large saucepan, add 1 tablespoon oil and corn, and toss until each kernel is coated in oil. Warm over medium heat, cover, and wait until popping sounds are heard inside pan. Regularly shake pan, using one hand to keep lid in place. When popping subsides, remove from heat. Set aside.
Preheat oven to 275 degrees. In a small saucepan over high heat, add maple syrup and bring to a boil, then remove from heat and immediately add butter and miso paste. Melt together and mix well to remove any lumps of miso.
Grease a baking pan with remaining oil. Transfer cooked popcorn to prepared pan and spread out. Drizzle with maple mixture, then use two wooden spoons or tongs to toss popcorn well, making sure each piece is lightly coated. Spread out popcorn again.
Bake for 15 minutes. Popcorn will be slightly soft, but caramel will firm up quickly as it cools. Run a spatula under popcorn so none sticks to pan as it cools. Sprinkle with salt, and serve.