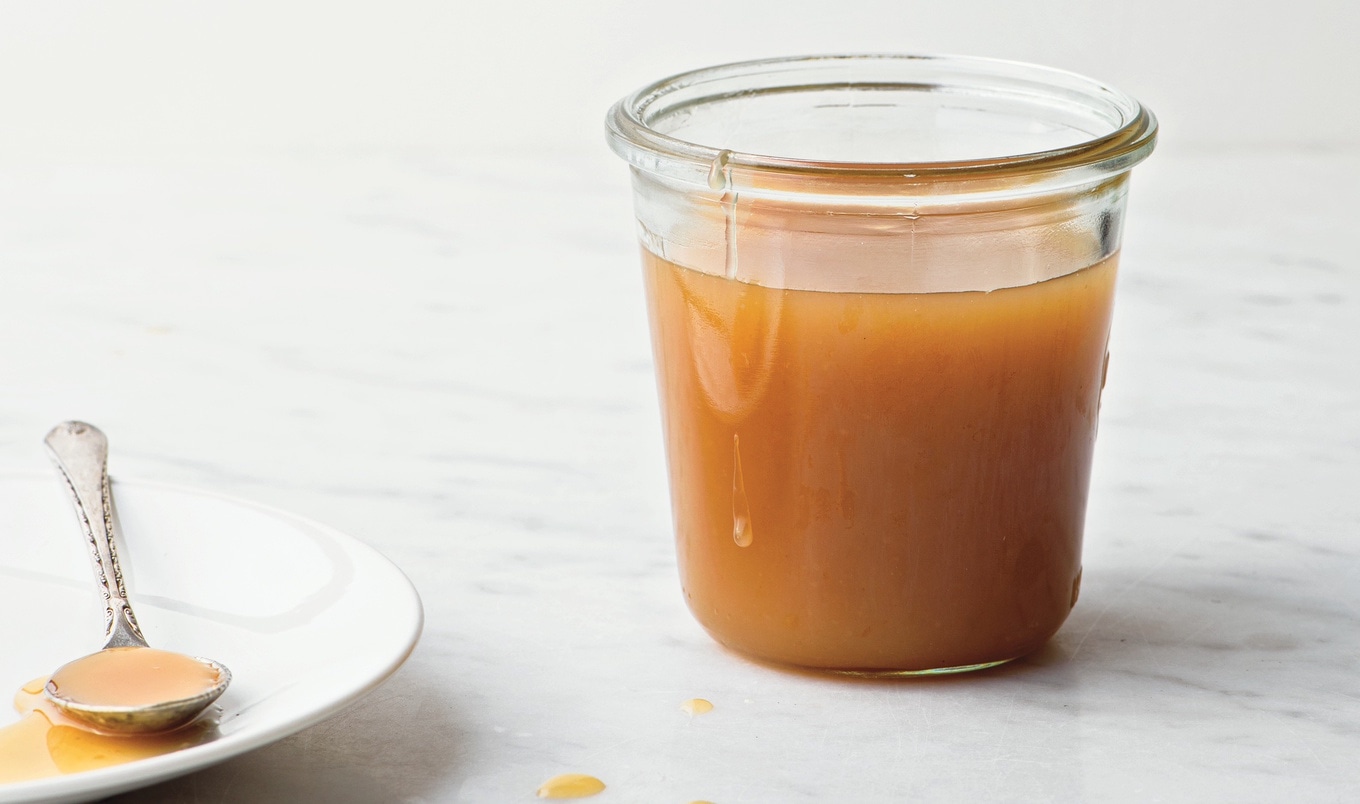 This luxuriously buttery, sweet and salty blonde caramel is a staple recipe to have on hand for vegan baking.
September 29, 2022
Drizzle this luxurious, sweet-and-salty caramel sauce from The Vegan ABCs Cookbook over apples and ice cream sundaes, or swirl into brownie batter.
What you need:
1 cup sugar
¼ cup cold water
½ cup unsweetened light coconut milk
2 tablespoons mellow white miso
2 teaspoons vegan butter
¼ teaspoon salt
What you do:
Into a small saucepan over medium-low, add sugar and water and stir to combine. Cook, without stirring, but swirling pot occasionally, until mixture is bubbly and has turned a light amber color, about 8 to 10 minutes. Remove from heat and set aside.
To a separate small saucepan, add coconut milk, miso, butter, and salt. Use a small silicone spatula to break up miso. Turn heat on low and whisk until completely smooth and warm.
Slowly pour warm coconut milk mixture into sugar and quickly whisk. Use caution as it will bubble up. Cover and let cool.
If not using immediately, store in an airtight container in refrigerator for up to 3 days or in freezer for up to 3 months. Bring to room temperature before using.