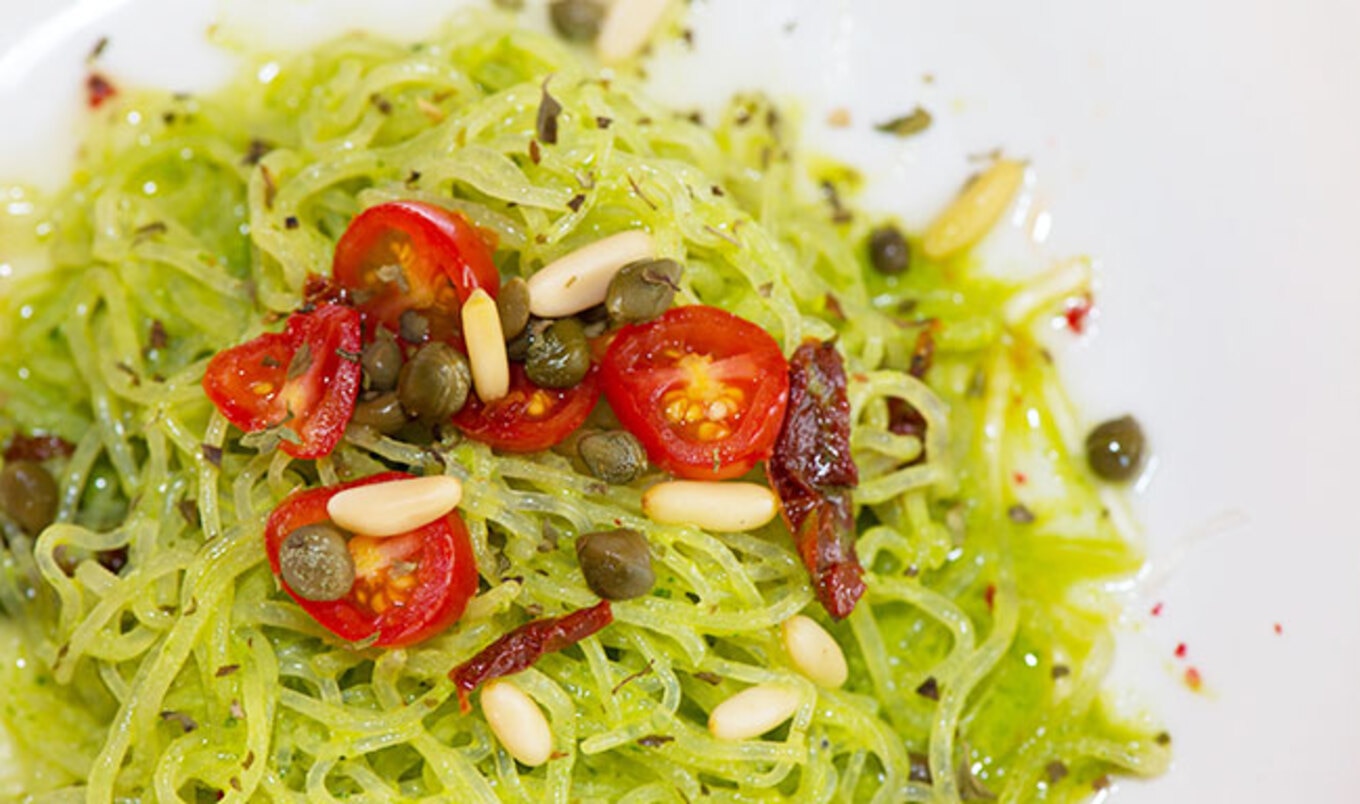 Versatile, guilt-free, and delicious? Kelp noodles, here we come.
September 11, 2017
Kelp noodles are versatile and contain zero amounts of gluten, cholesterol, and fat. Perhaps even more important is the fact that their neutral flavor pairs well with just about any of your favorite spices. For our take on kelp noodles, we've enlisted the help of Sepsenahki Aahkhu (aka, Chef Ahki), who has incorporated homemade pesto, sun-dried tomatoes, and capers for a healthy and tasty meal that's as quick to make as it is fun to eat.
Serves 3
 
What you need:
For the noodles:
1 package kelp noodles
¼ cup chopped sundried tomatoes
¼ cup chopped cherry tomatoes
2 teaspoons capers
1 teaspoon black pepper
For the pesto:
2 cups fresh basil leaves
2 cloves garlic
¼ cup lemon juice
¼ cup pine nuts
¼ cup olive oil, divided
1 teaspoon sea salt
1 teaspoon cayenne
½ cup vegan parmesan cheese (optional)
What you do:
1. Into a large pot with hot water, place noodles and set aside.
2. Into a food processor, combine basil, garlic, lemon, and pine nuts and pulse until coarsely chopped. Add half of the oil and process until fully incorporated and smooth. Add salt, cayenne, and parmesan with remaining oil. Blend until smooth.
3. Into a large serving bowl, transfer pesto. Add sauce to noodles and top with fresh and dried tomatoes and capers. Sprinkle with parmesan and black pepper.
Photo courtesy of Chef Ahki