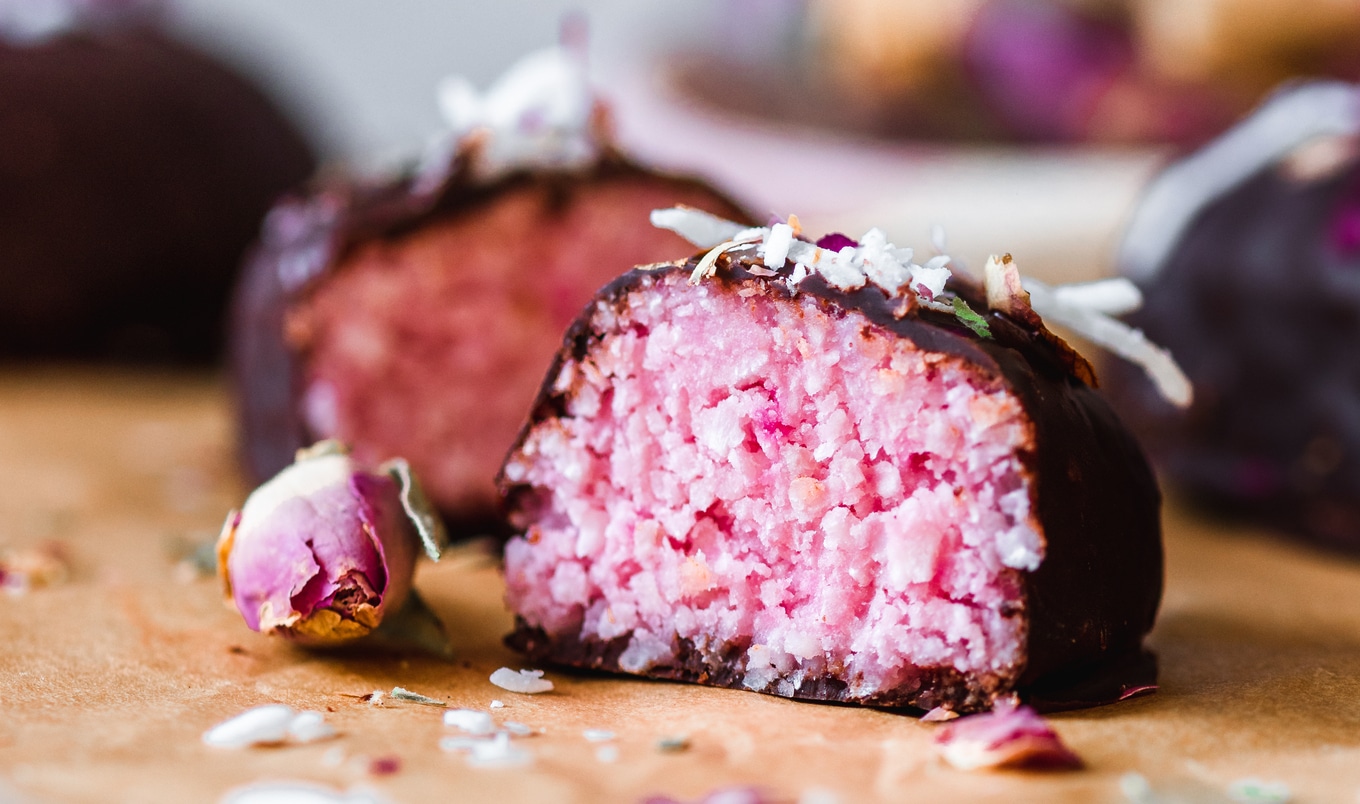 Filled with shredded coconut and floral rosewater, these chocolate-dipped bars are a plant-based variation of the childhood classic.
February 1, 2023
Created by renowned food photographer and blogger Murielle Banackissa, these homemade bars have a beautiful pink hue and floral aroma.
What you need:
1½ cups unsweetened shredded coconut, plus more for topping
2 tablespoons maple syrup
2 tablespoons coconut butter
3 teaspoons rose water
½ teaspoon beet juice
1 (3.5-ounce) dark chocolate bar, chopped
Rose petals, for garnish
What you do:
Into a food processor, add coconut, maple syrup, coconut butter, rose water, and beet juice. Pulse until combined and sticky.
Line a plate with parchment paper. Scoop 2 tablespoons of mixture and form into a bar shape. Compact well so it does not fall apart. Place on prepared plate, and repeat to create a total of 6 bars. Place in refrigerator for 30 minutes.
Using a double boiler, melt chocolate. Drop a bar, one at a time, into melted chocolate and gently toss until fully coated. Place back on parchment-lined plate and garnish with shredded coconut and rose petals.
Repeat for remaining bars and then place in the refrigerator until set. Store in refrigerator for up to 5 days.