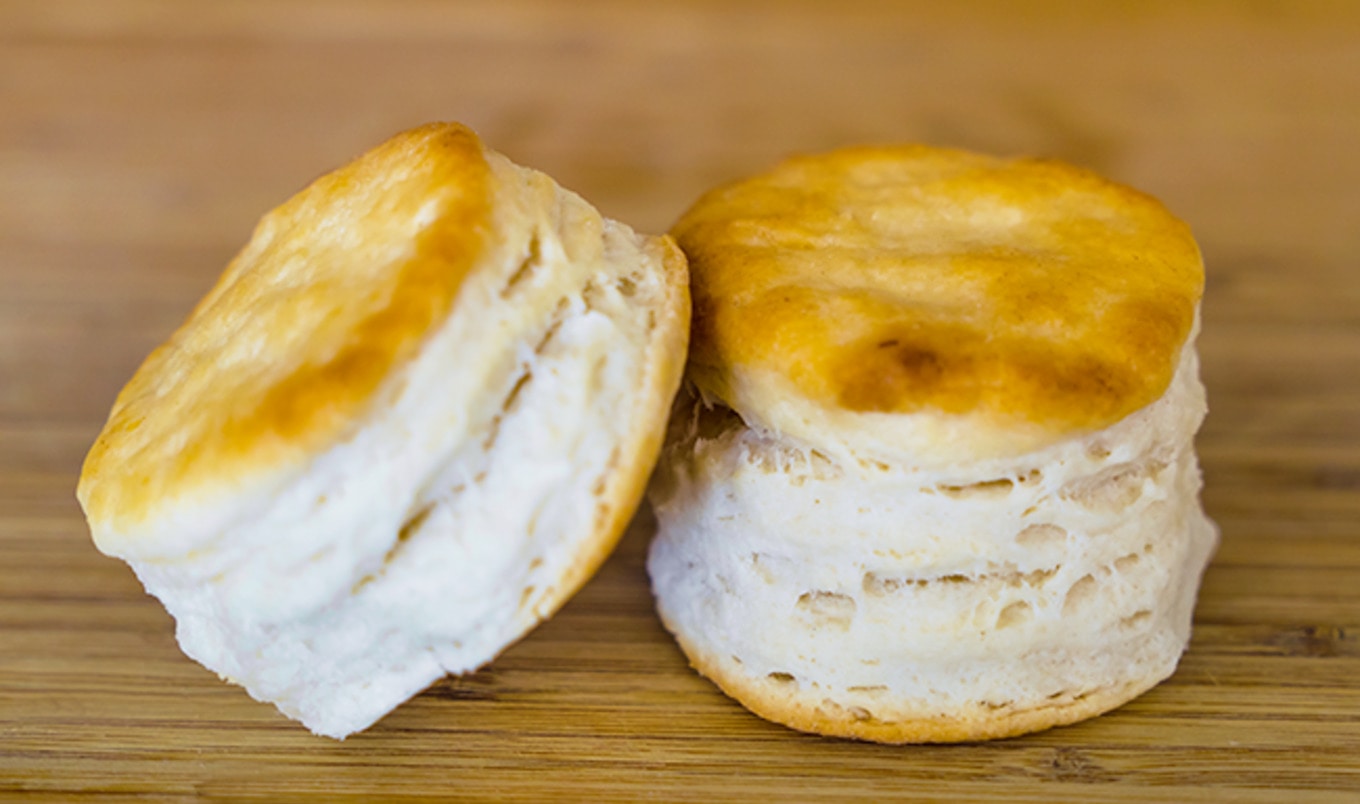 Plant-based buttermilk biscuits make the perfect side dish to any feast.
April 12, 2022
Nothing says "Southern cuisine" like good ol' fashioned buttermilk biscuits. However, unless you're an expert (aka, from the South), making these regional delights takes a little practice. The key to real Southern biscuits is not in the ingredients but in the preparation of the dough, which must be handled as little as possible to ensure light, flaky biscuits. Pro tip: instead of a rolling pin, use your hands to pat the dough into your desired shape for that melt-in-your-mouth texture.
What you need:
1 cup European-style vegan butter, such as Miyoko's Kitchen, frozen for 20 minutes
½ cup non-dairy milk
1 tablespoon apple-cider vinegar
2 cups self-rising flour
What you do:
1. Preheat oven to 475 degrees.
2. Into a bowl, combine milk and vinegar to create vegan buttermilk, and let sit for 5 minutes.
3. With a cheese grater, grate frozen butter. Into another bowl, pour flour and butter and mix with your hands until the mixture resembles coarse meal. Place mixture into refrigerator for 10 minutes.
4. To the dry mixture, add buttermilk and stir 15 times. If mixture appears dry, add more buttermilk (the dough should be should be moist).
5. Onto a floured board, turn the dough, and gently pat the dough into a rectangle shape approximately ½-inch thick. Fold the dough four times, and gently press the dough down to a 1-inch thick rectangle.
6. Using a round cutter, shape dough into circles. Onto a cookie sheet, place the biscuits so they just barely touch. Bake for approximately 12 minutes.
7. Remove biscuits from oven, brush with melted vegan butter, and serve.
Photo credit: Jeremy Patton