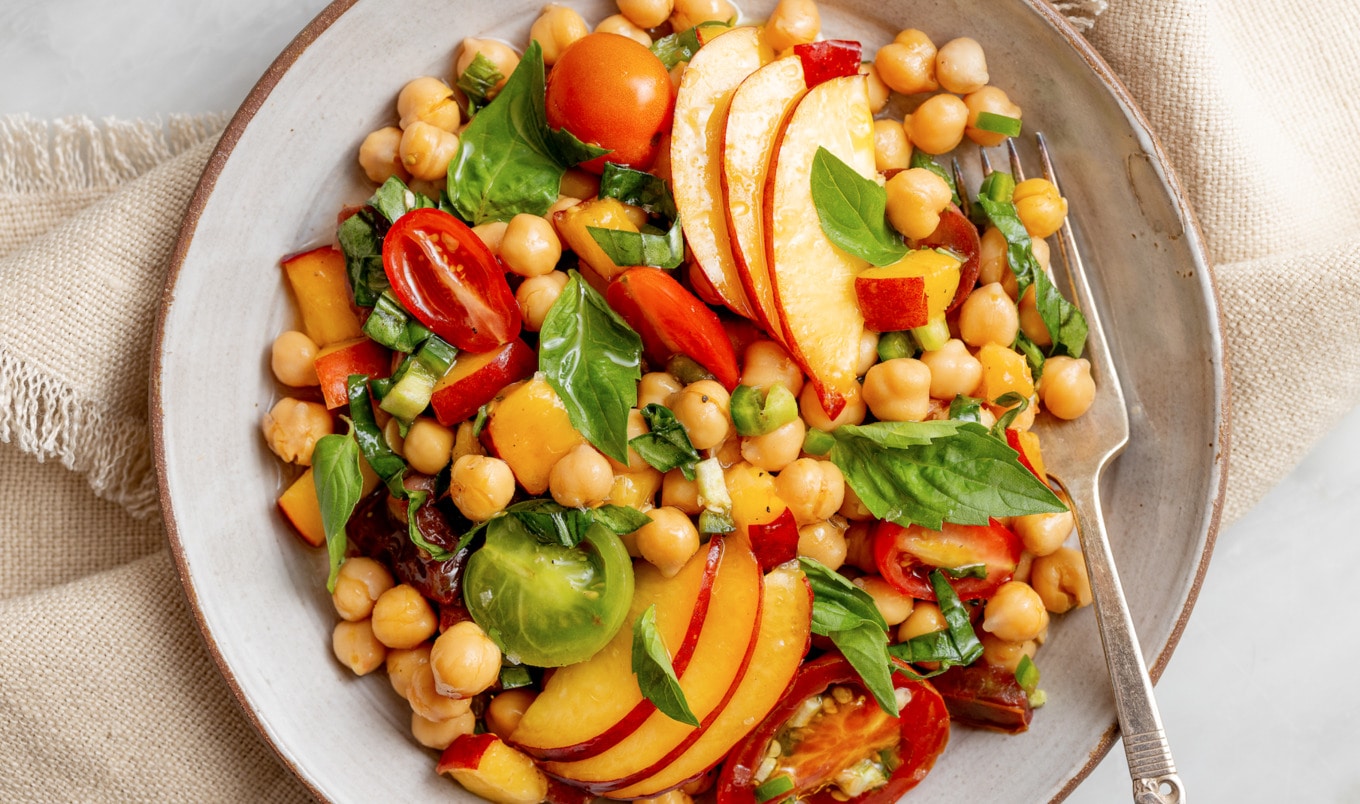 All the best flavors of summer mingle together in this simple, fragrant salad.
June 26, 2023
Nectarines, though any stone fruit can be substituted in this summery salad from The Plant-Based 5 Ingredient Cookbook, are bound together with juicy tomatoes and nutty, creamy chickpeas by way of herby basil, fresh lemon juice, and olive oil. The kick of heat from the jalapeño is a welcome contrast against the sweet fruit and lightly acidic tomatoes.
What you need:
2 teaspoons olive oil
¼ cup Thai or Italian basil, stems discarded and leaves torn
1 lemon, juiced
1 jalapeño, trimmed and minced
¼ teaspoon salt
¼ teaspoon black pepper
1 (15-ounce) can chickpeas, drained and rinsed
2½ cups tomatoes, a mix of cherry and heirloom; halved or sliced
2 nectarines, pitted and sliced
What you do:
1. In a bowl, combine olive oil, basil, lemon juice, jalapeño, salt, and pepper. Add in chickpeas, tomatoes, and nectarines and toss to coat. Place in refrigerator to chill for 15 minutes.
2. Divide salad between 4 shallow bowls to serve.
For more recipes like this, check out: