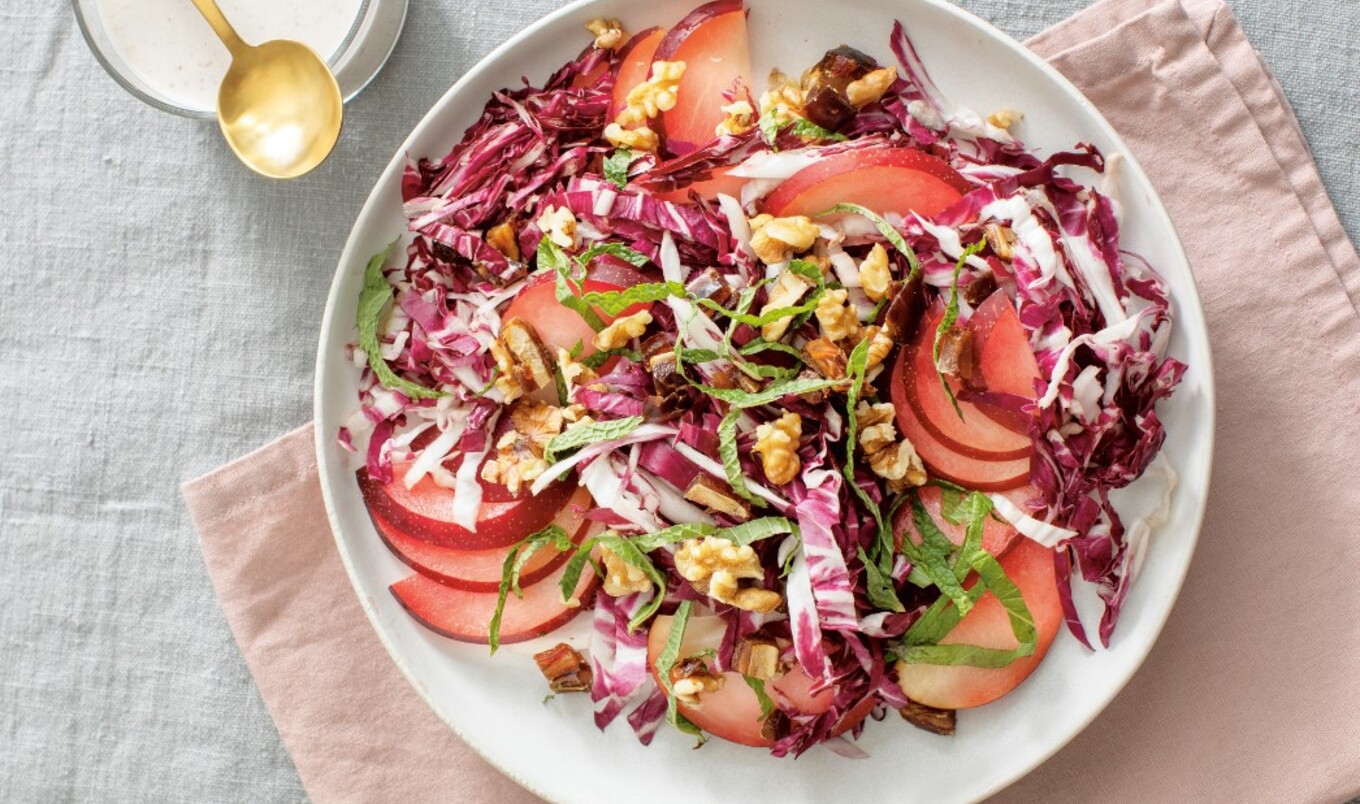 This plant-based salad is full of flavorful Mediterranean ingredients like bitter radicchio, tart plums, crunchy walnuts, and creamy yogurt.
September 9, 2023
The bitter radicchio in this recipe from the Good For Your Gut cookbook will stimulate digestion, while the fresh mint will help to soothe the gut.
What you need:
For the tahini yogurt dressing:
½ cup coconut yogurt
2 tablespoons tahini
1 tablespoon lemon juice
1 small clove garlic, grated
½ teaspoon salt
½ teaspoon sugar
½ teaspoon ground sumac
¼ teaspoon red chili flakes
For the salad:
1 small head red radicchio, finely shredded
4 firm black or red plums, pitted and sliced
¼ cup chopped walnuts
¼ cup chopped Medjool dates
¼ cup chiffonaded fresh mint leaves
What you do:
For the tahini yogurt dressing, in a small bowl, whisk all ingredients. If needed, add 1 to 2 tablespoons water for desired consistency. Store in an airtight container in refrigerator for up to 4 days.
For the salad, in a medium bowl, toss radicchio with half of dressing. Layer plums, walnuts, dates, and mint on top. Serve with remaining dressing on side.
For more recipes like this, check out: