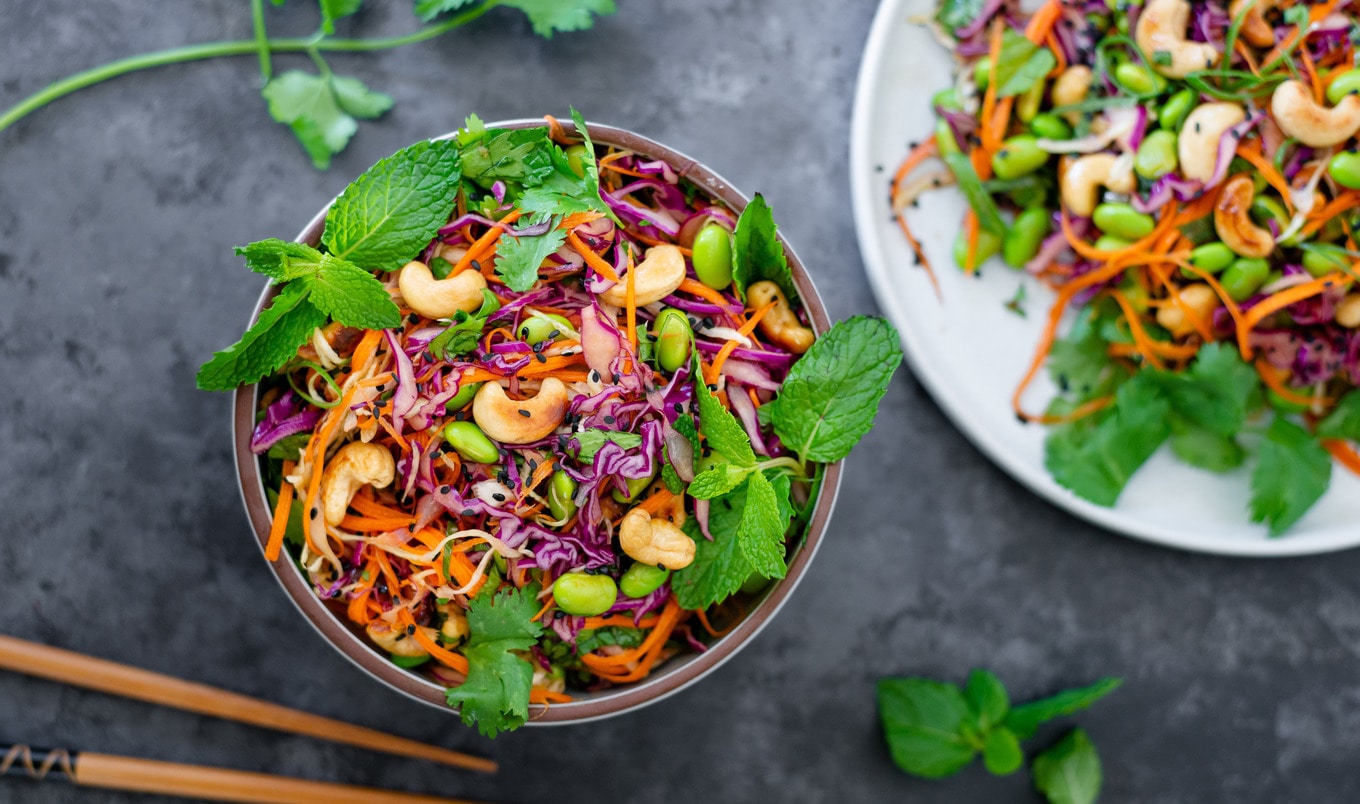 Raw cashews are toasted with sesame oil for the perfect crunch in this rainbow-hued salad.
August 7, 2023
This flavorful, Thai-inspired salad from Mixed & Measured blogger Riley Yahr comes together in just minutes and can be served with baked tofu or tempeh for a full meal.
What you need:
1 tablespoon sesame oil
2 cups raw cashews
3 large carrots, shredded
2 cups shredded green cabbage
3 cups shredded purple cabbage
2 cups shelled edamame
¼ cup chopped fresh mint leaves
¼ cup chopped fresh cilantro
¼ cup chopped fresh green onions (green tops)
1 tablespoon sesame seeds
For the dressing:
2 tablespoons sesame oil
2 tablespoons soy sauce
1 tablespoon vegan fish sauce
1 tablespoon rice vinegar
1 tablespoon lime juice
1 teaspoon grated fresh ginger
¼ teaspoon red pepper flakes
½ teaspoon brown sugar
What you do:
In a pan over medium heat, warm oil. Add raw cashews and toast for 2 minutes until golden brown. Remove from heat and set aside.
In a large serving bowl, combine carrots, green cabbage, purple cabbage, edamame, mint, cilantro, green onions, and sesame seeds.
In a small bowl, combine all dressing ingredients and whisk. Pour dressing over salad, add toasted cashews, and toss to combine.
For more recipes like this, check out: