If you're off to Vancouver, good news: you're in vegan foodie heaven. Expect to find everything from plant-based sushi to pizza, to brunch-time classics. The truth is, the whole time you're there, you just won't stop eating. But where are the best places? Read on below to find Vancouver's top 13 must-try vegan spots.
Is Vancouver good for vegans?
When I moved to Vancouver in 2016, I spent a whole year living off spoonfuls of peanut butter and various forms of potatoes in a dorm room. It was a diet largely attributed to being a college student responsible for stocking my own fridge and pantry for the first time, but even more so with not yet knowing what vegan eats were available to me in my new city, nor where to start looking.
Six years later, asking me about the best vegan food in Vancouver is like asking a Parisian Disneyland employee about all of the proposals they've ever seen—you'd better take off your coat and stay awhile, because I've sampled it all, and Vancouver is on top of its vegan game. Here are my top 13 restaurant picks.
13 must-try vegan restaurants in Vancouver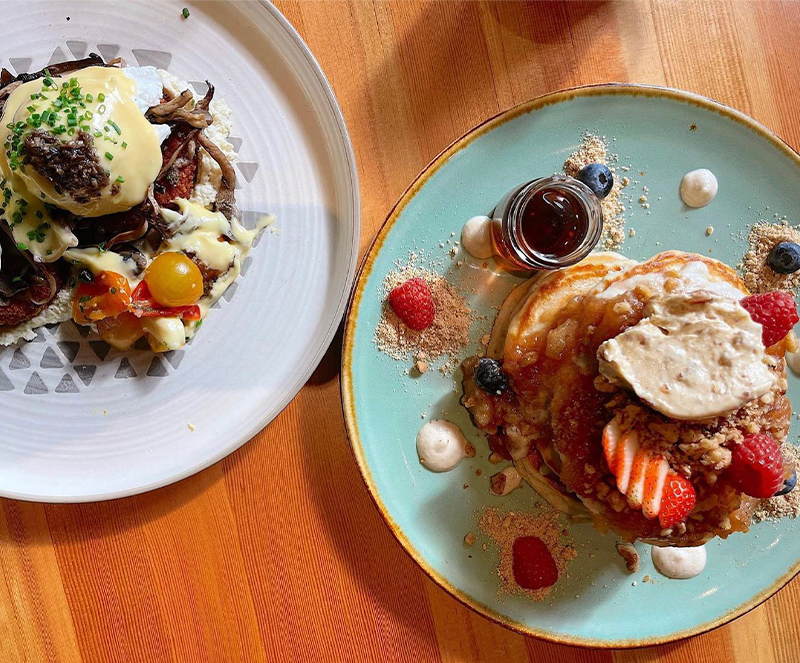 Heirloom Vegetarian Restaurant
1 Heirloom Vegetarian Restaurant
Plant-based brunch has seriously leveled up over the past few years. Remember when finding non-dairy milk for your coffee was a struggle? Now even Starbucks has five different options for plant-based milk. For that classic glorious weekend brunch in Vancouver, Heirloom Vegetarian Restaurant wears the crown, hands down. Available from 9 am to 4 pm on Saturday and Sunday, its vegan buttermilk pancakes and Truffle Mushroom Benny with turmeric tofu—accompanied by a fresh-pressed grapefruit mimosa—can cure anyone's Sunday scaries.
Find out more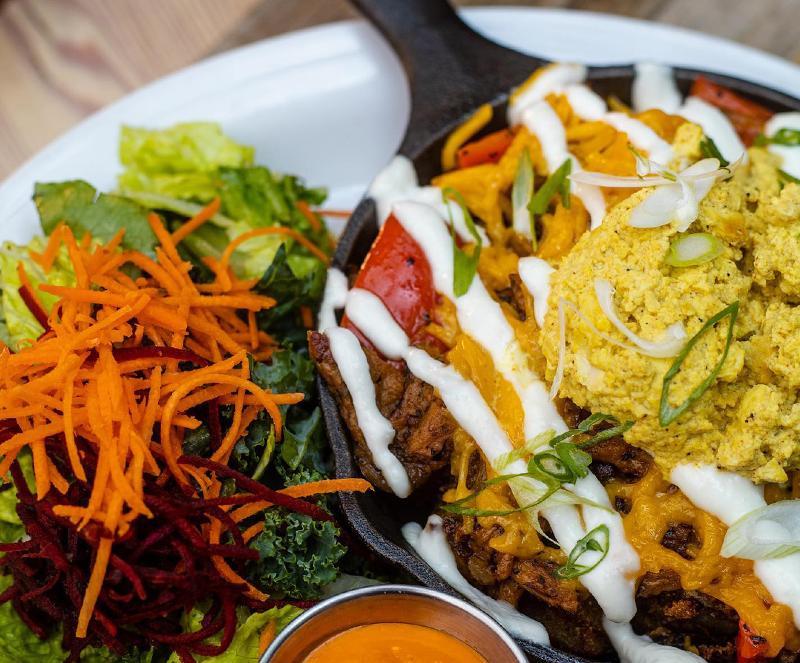 MeeT in Gastown
2 MeeT in Gastown
If that brunch craving hits during the week, MeeT in Gastown is waiting with a piña colada mimosa and piles of perfect breakfast potatoes. The Philly Cheez-Steak Hash, double-battered oyster mushroom "Chick'un" & Waffles, and a slew of bennies can be noshed from 1 pm to 4 pm Monday to Friday and 10 am to 4 pm on weekends. Not to mention, their lunch and dinner menus are packed with hearty poutines, burgers, Mac n' Cheez, and no less than four variations of loaded and classic creamy caesar salad.
Find out more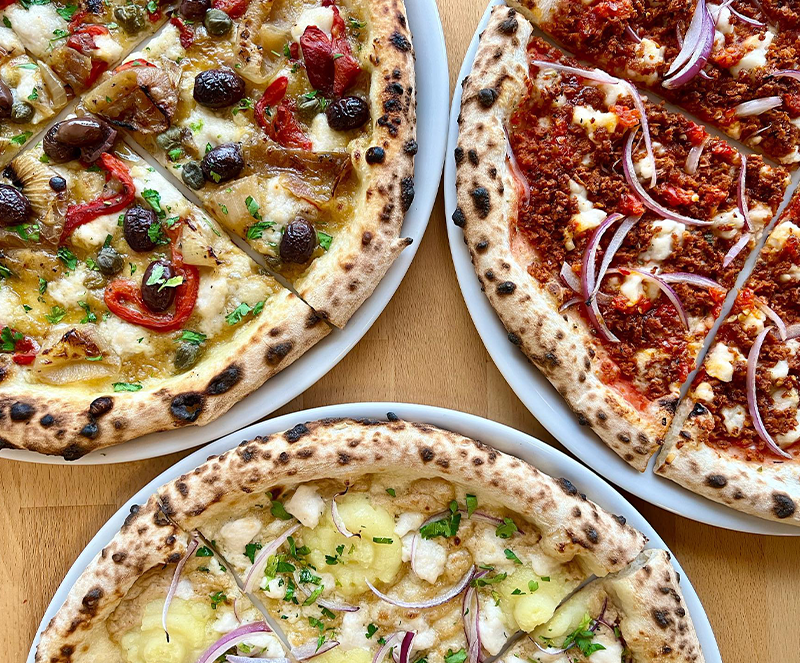 Pizzeria Grano
3 Pizzeria Grano
Pizzeria Grano specializes in plant-based Vera Pizza Napoletana—meaning it's literally certified in the art of "true" Neapolitan pizza. The hand-stretched dough, cashew mozzarella, and plant-based gorgonzola are positively perfetto—a must-try for pizza lovers, plant-based or not.
Find out more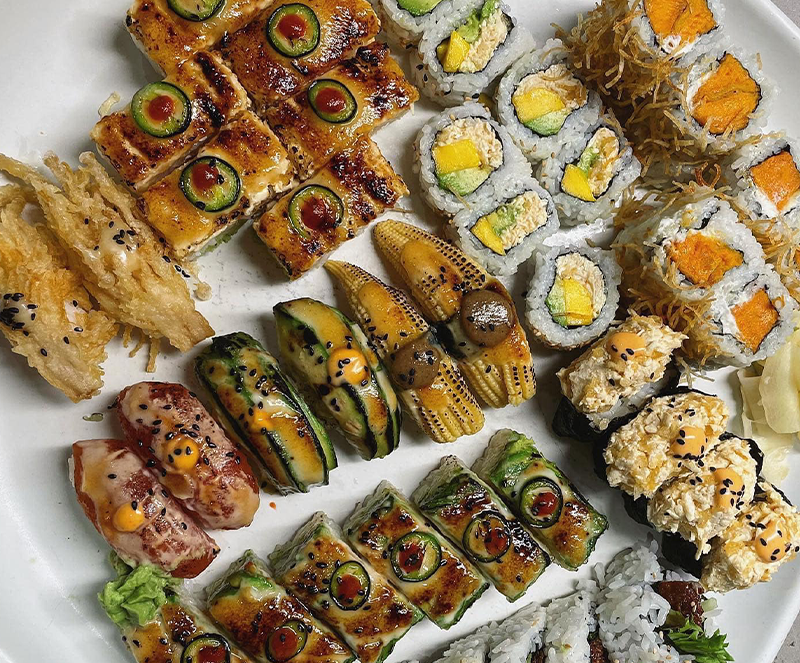 Erin Ireland
4 Ogenki Sushi
What's better than all-you-can-eat vegan sushi? All-you-can-eat vegan sushi from the comfort of your couch. We all learned that during lockdown—pick a "treat yourself night" and order a ton. The dedicated vegan menu boasts incredible options such as Red "Tuna" Nigiri made with marinated tomato and Seared "Crab" Oshi. Recently partnered with Reusables, the takeout containers are now available in zero-waste packaging.
Find out more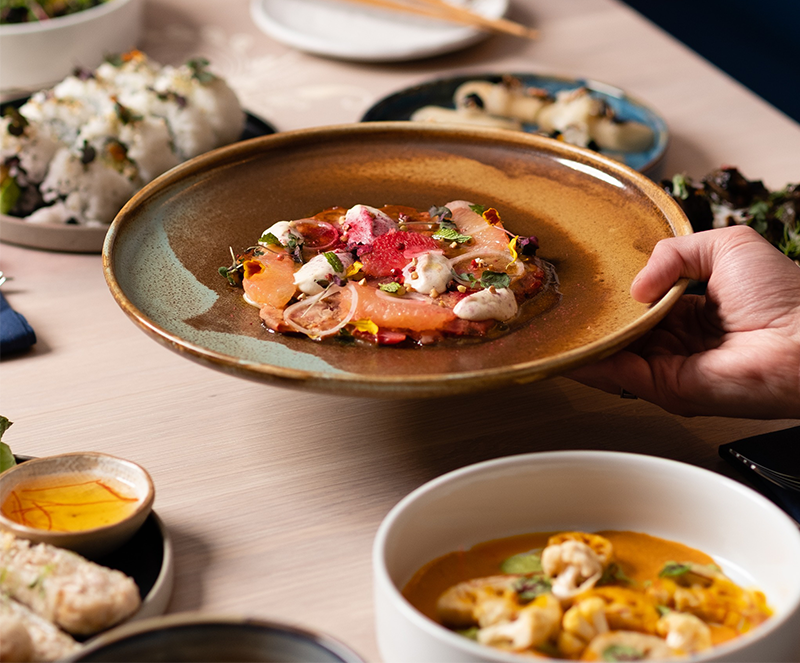 Nightshade
5 Nightshade
Nightshade is made for dining out. Located in the heart of Yaletown, this fine establishment provides an unforgettable culinary experience from the first sip to the last spoon-scrape of the crème brûlée dish. The menu is vegetable-focused—particularly highlighting the nightshade family (yes, the name is literal) of eggplant, tomatoes, peppers, red spices, and others. Expect dishes such as Jerk Mushroom Wellington with sautéed greens and pickled shimeji, French Horn Scallops with a spring pea and asparagus purée, and Foragers Banh Xeo, complete with a crispy turmeric crêpe.
Find out more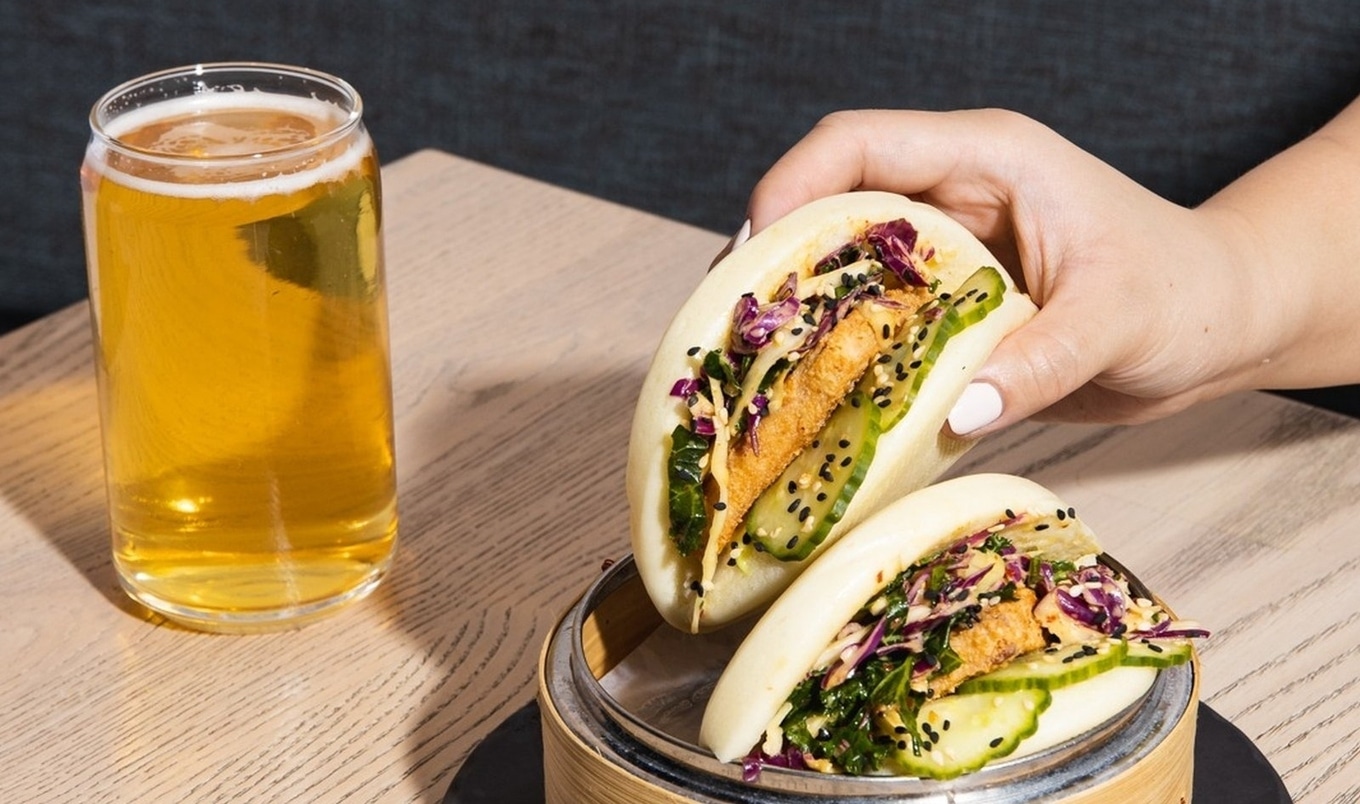 MILA
6 MILA
If you're looking to cheer over some jaw-dropping dishes in a more premium-casual atmosphere, MILA's innovative approach to exquisite plant-based comfort foods is sure to satisfy. Located in Vancouver's Chinatown, the fun and flavorful menu spans familiar favorites including burgers, noodles, sushi, and tacos.
Find out more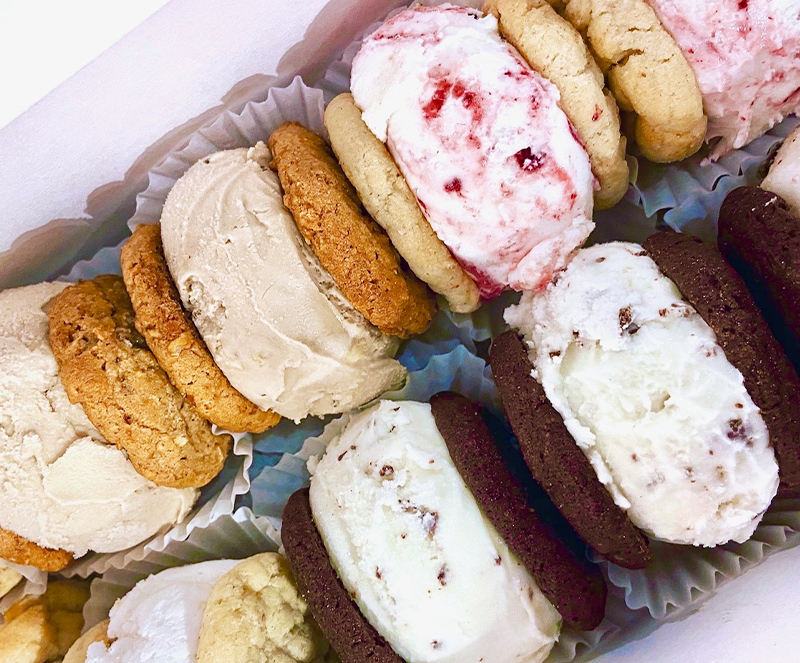 Innocent Ice Cream Parlour
7 Innocent Ice Cream Parlour
Vancouver boasts so many delicious vegan desserts that no sweet-tooth craving ever goes unfulfilled—so long as you know where to look. When the sunless days of Vancouver winter have passed and those ice cream cravings hit anew, Innocent Ice Cream Parlour will be back in business. Opening the doors of their new East Vancouver location this March, this rave worthy spot is known for its thick, gluten-free Nice Cream cookie sandwiches. With four different cookie varieties and an abundance of dairy-free ice cream flavors to choose from, there are more combinations than days of the week.
Find out more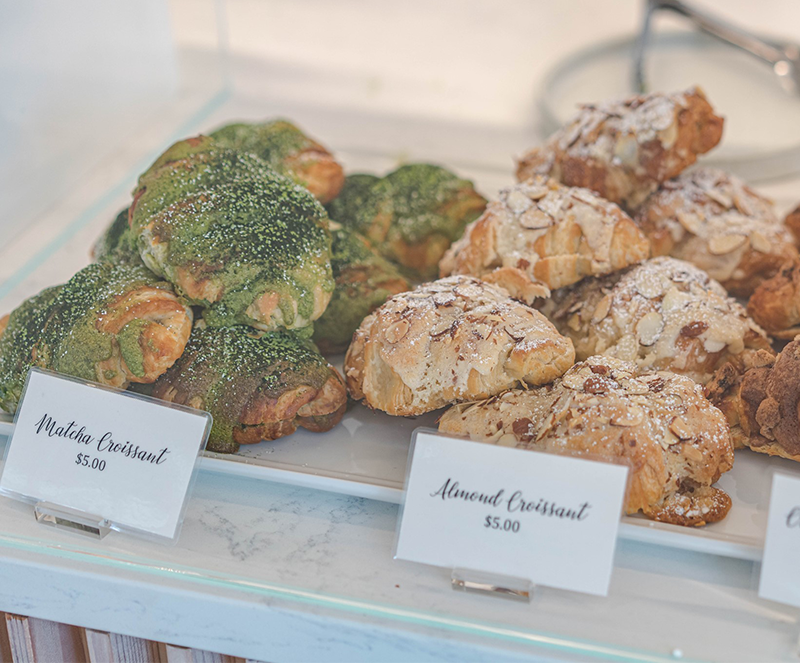 Level V Bakery
8 Level V Bakery / Whisk Matcha Cafe
Don't forget a vegan croissant with that cup of matcha—this Mount Pleasant shared space offers both. The Level V bakery and Whisk Matcha Cafe cohabitate the storefront, pairing vegan pastries and baked goods with artisan-crafted matcha beverages. Level V is also the spot for celebration desserts. Order at least three days in advance to secure a crowd-pleasing tiramisu, moist matcha cake, or tantalizing Earl Grey cake.
Find out more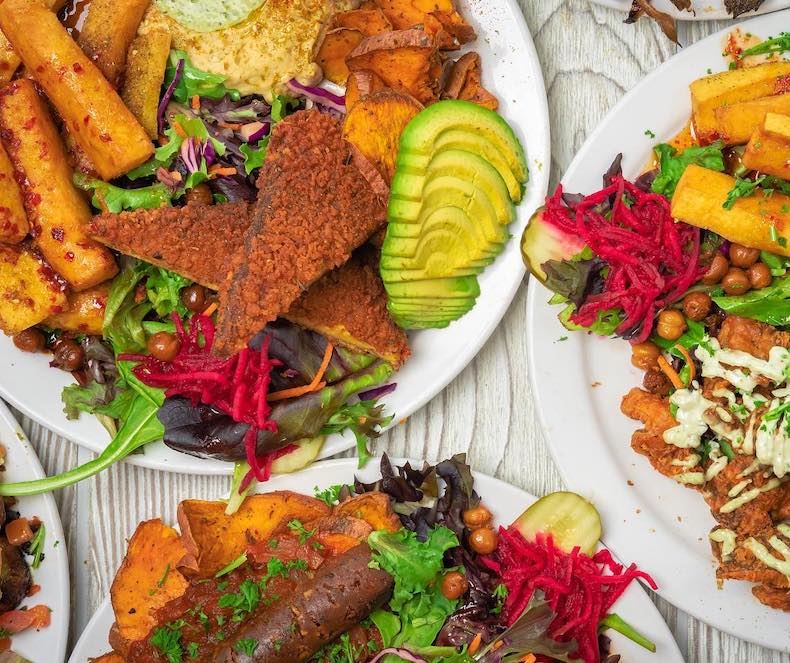 Chickpea
9 Chickpea
Whether you're enjoying an afternoon along Vancouver's Main St.—known for its trendy cafés, bookstores, and thrift shops on every block—or promenading the beach-adjacent streets of Kitsilano, plant-based Mediterranean comfort food is never far away. Offering build-your-own pitas, rice bowls, salads, and platters at both the food truck (Kitsilano) and restaurant (Main St.), Chickpea is as beloved as its namesake in the local vegan community. Known for being generous with its portions and its all-day breakfast menu available at the sit-down location, Chickpea is the perfect place to share plates with pals and somehow still walk away with lunch for the next day.
Find out more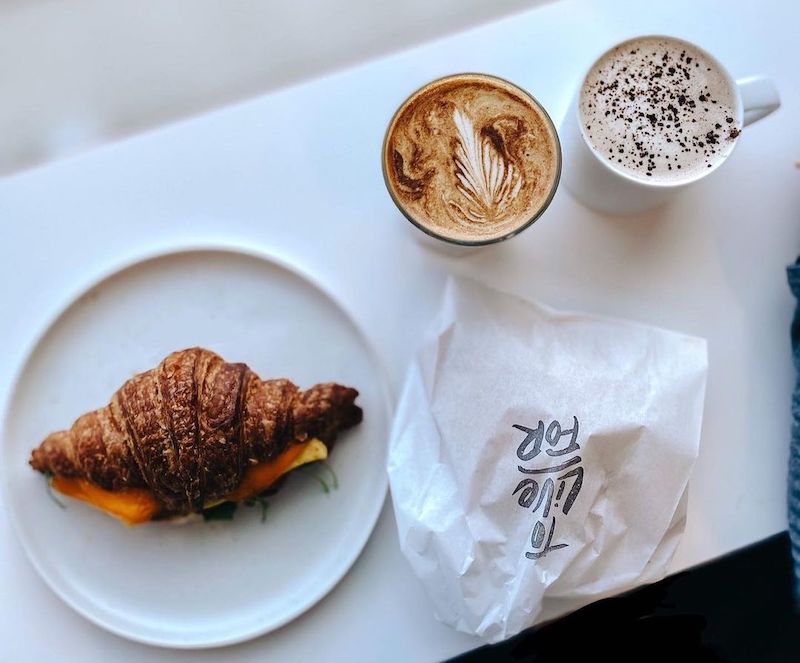 To Live For Bakery
10 To Live For Bakery
Last year, this plant-based bakery and cafe located in East Vancouver opened its doors to a down-and-around-the-block line that didn't let up all opening weekend—for good reason. Owned and operated by local vegan recipe developer, blogger, activist, and baker Erin Ireland, it's the brick and mortar of her beloved "unbelievably vegan baked goods" business of the same name. Sweet and savory treats—including flakey pastries, artisanal cakes, melt-in-your-mouth croissant breakfast sandwiches, and, yes, the very banana bread that kickstarted the whole thing—are made fresh right before your eyes thanks to the glass wall that separates the café and the kitchen. Enjoy your picks alongside a crafted dirty chai latte or chocolatey mocha.
Find out more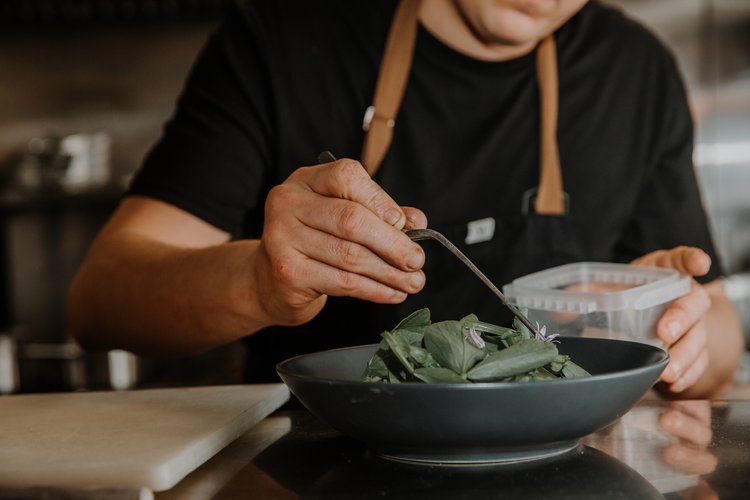 Folke
11Folke
Folke restaurant in Kitsilano is a place you'll want to share with everybody. I mean that both conversationally (I promise you won't be able to help gushing about it) and literally, as their locally-inspired, ever-changing menu consists of sharing plates so salivating they're almost seductive. Enhancing the allure of this establishment even further is a buzz-worthy rotating cocktail menu (pun intended) and hospitality-included pricing model (no need to calculate tip—it's included in your server's pay!). If sharing unforgettable plant-based food is your love language, book a table and invite that special someone to join you here, stat!
Find out more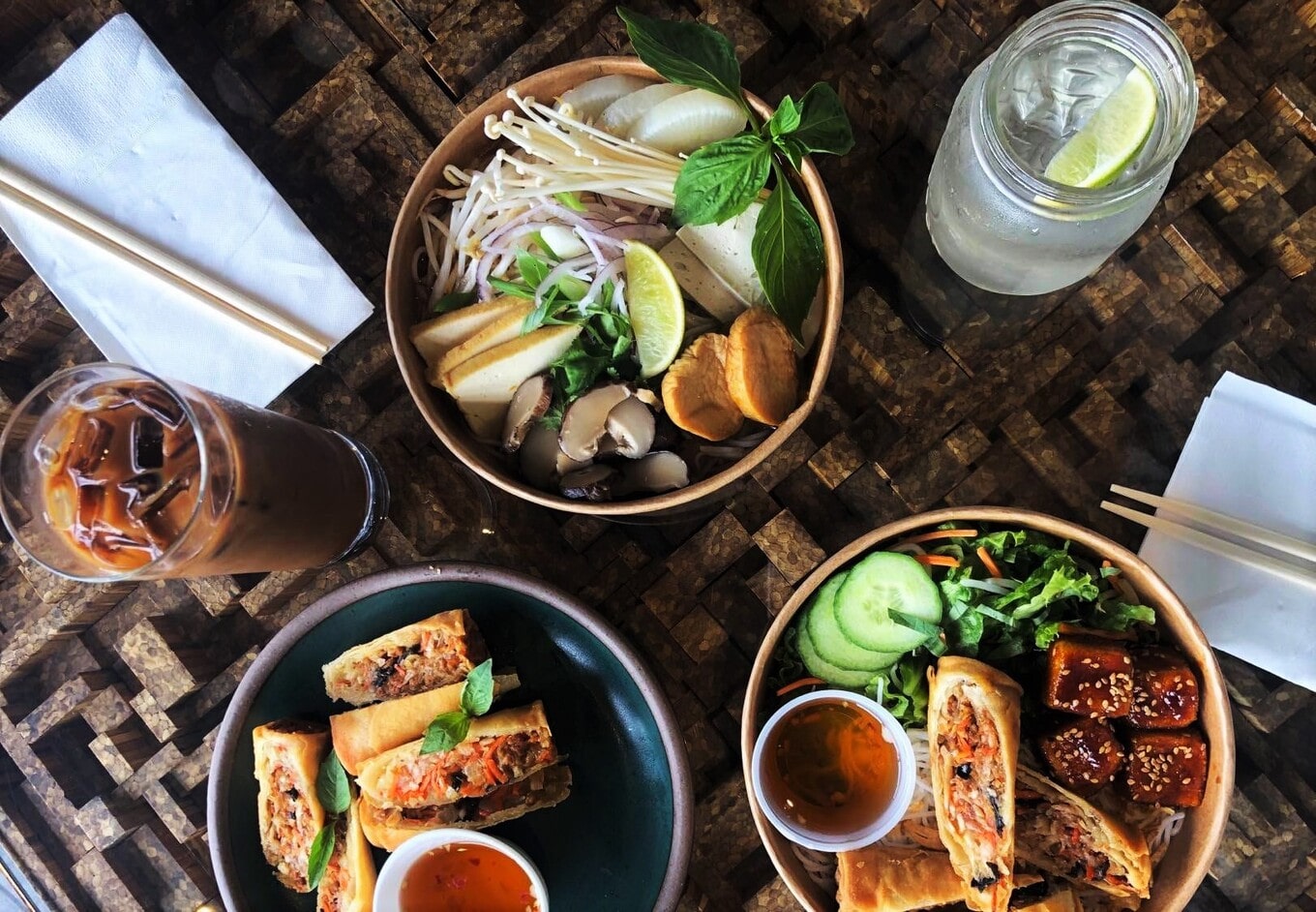 Khoe/Facebook
12 Khoe
What could be better than fresh and vibrant Vietnamese comfort food, to-go? I'm talking vermicelli bowls loaded with sticky glazed tofu and crispy spring rolls, savor-every-bite bánh mì sandwiches made with your choice of lemongrass chick'n, spicy hoisin tofu, or battered oyster mushroom, and hearty coconut curry—all available for delivery and pick-up from their East Vancouver kitchen. If you're not careful, you might notice yourself "forgetting" to bring lunch to work so you have an excuse to order from here a little too often …
Find out more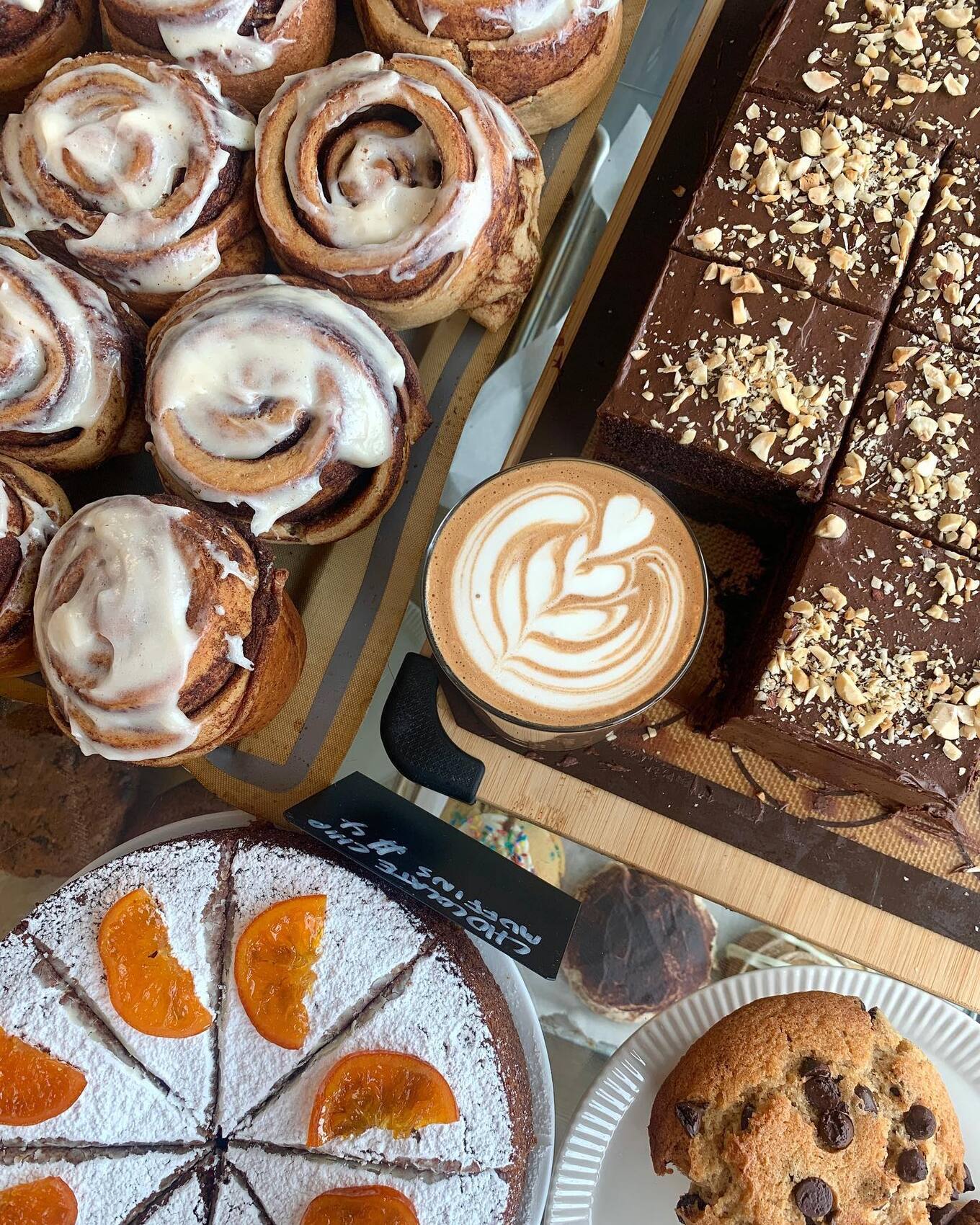 Feast & Fallow/Facebook
13 Feast & Fallow
This new café on the block is a vegan coffee-lover's paradise. Offering beverages made from locally roasted beans, open-faced sandwiches on housemade sourdough, and pastries sourced from the city's top plant-based bakeries—including Bonus Bakery and To Live For—their menu alone is enough to warrant a mention on this list. What elevates this spot from notable to praise-worthy, however, is their community-focused approach to eating. Known for treating everyone like their favorite customer, and engaging Vancouverites in thoughtful conversations about urban food systems through organized workshops, Feast & Fallow fosters an environment that cherishes togetherness as much as it champions the oat milk default.
Find out more
Things to do in Vancouver this summer (and the plant-based snacks you should bring along)
After you've feasted at one of the plant-based mainstays above, hit the city for a dose of adventure.
Morning walk along the Seawall
To beat the midday crowd, make this a bright and early activity. Here's what you do: hit the JJ Bean in the Granville Island Public Market for your caffeine of choice and a slice of vegan banana bread before starting along the iconic harbor-side path that goes on to loop around Stanley Park. If you want to skip the harbor and get straight to the greenery, start your journey at the JJ Bean in English Bay.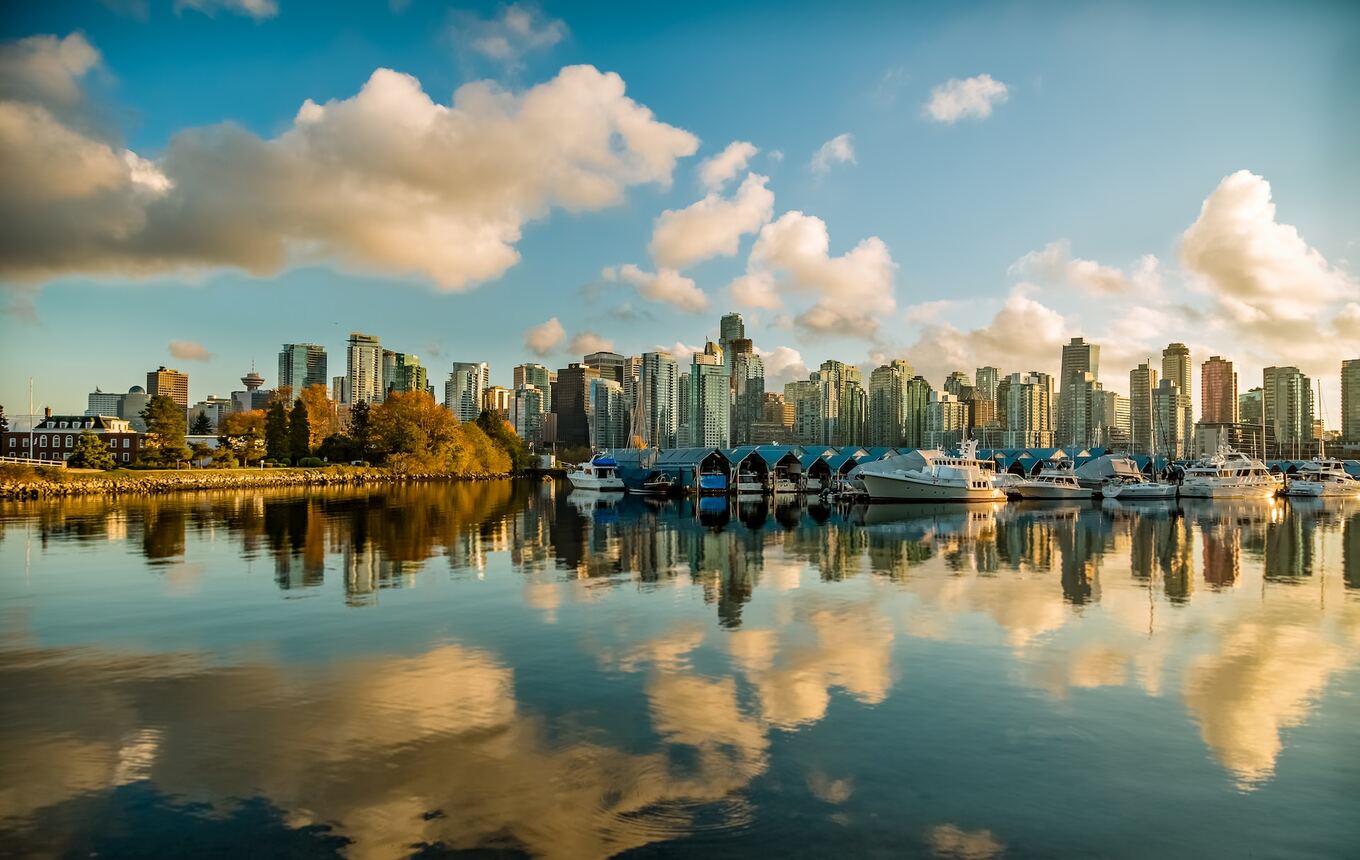 Mike Benna/Unsplash
Daytime hike in the North Shore Mountains
Enticing adventure-seekers and view-admirers from all over the world, it's no exaggeration to say Vancouver's mountains are the peak of its very appeal. If you fall into one of these categories, I promise you won't regret journeying to the top of one of their many breathtaking trails this summer. To keep your load light and your spirits high, a quick stop at one of the various cafés around the city that offer To Live For Bakery's renowned Energy Balls (including the bakery itself) is the best way to fuel your climb.
Sunset at Kits Beach
An energetic hub of slack liners, Spike-Ballers, live music, paddle boarders, volleyballers, and sunset lovers alike, this central Vancouver beach offers an impressive panoramic view of Stanley Park, the North Shore Mountains, and English Bay—over which the mid-summer sun sets. A cinematic experience you don't want to miss, I highly recommend picking up some "popcorn" on your way in the form of a freshly prepared to-go salad from Kokomo on Vine Street or a container of house-made hummus and pita from the Chickpea food truck, parked daily in front of the Whole Foods on West 4th Avenue.
For more on vegan in Vancouver, read: