Everything about the sun-drenched, California spring day that saw cookbook author and vegan blogger (of Sweet Potato Soul fame) Jenné Claiborne marry her true love Maxx Loup was perfect. Surrounded by 50 close friends and family members, the pair embraced their love of nature with a sweet and chic ceremony, held on a rustic wooden deck in the midst of Topanga's grassy hills and soaring trees. A sophisticated vegan soul food menu demanded extra helpings, with the mostly omnivorous crowd making multiple trips to the artfully arranged buffet. The carefree celebration, which introduced the bride and groom's families for the very first time, carried on past sunset, with Claiborne switching out her glamorous gown for a daring dress picked especially so she could dance the night away.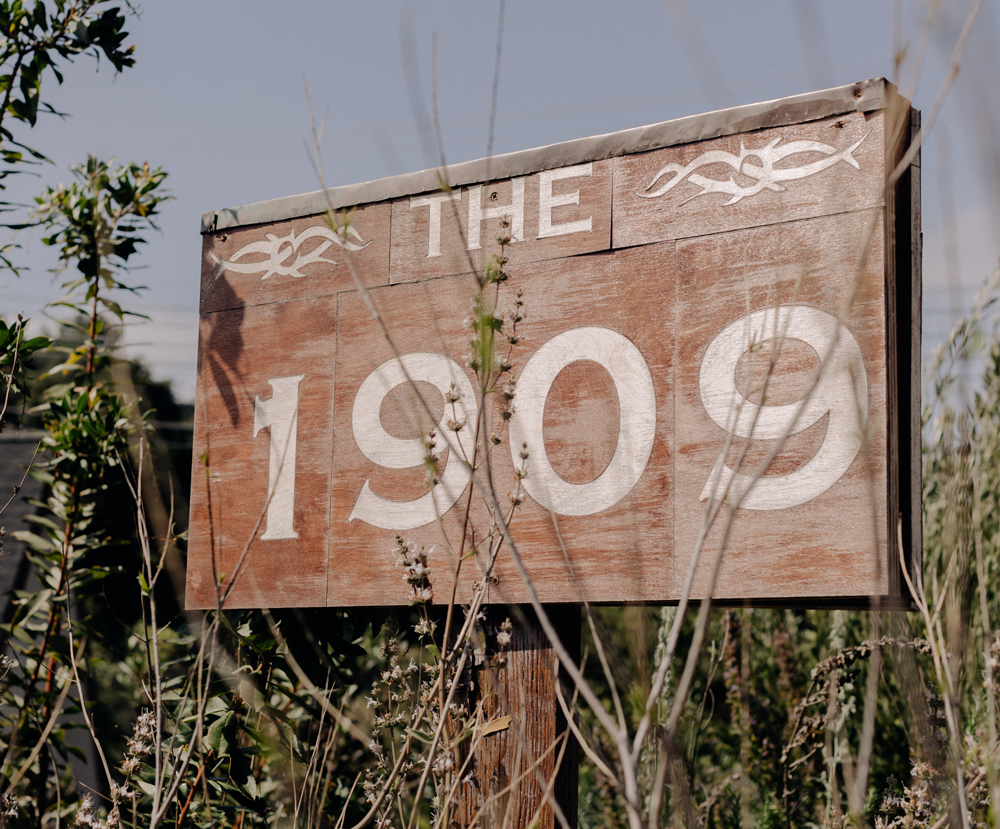 Hailley Howard
The venue
The 1909, a sprawling indoor-outdoor estate surrounded by the majestic trees and hilly countryside of Topanga Canyon, less than an hour north of Los Angeles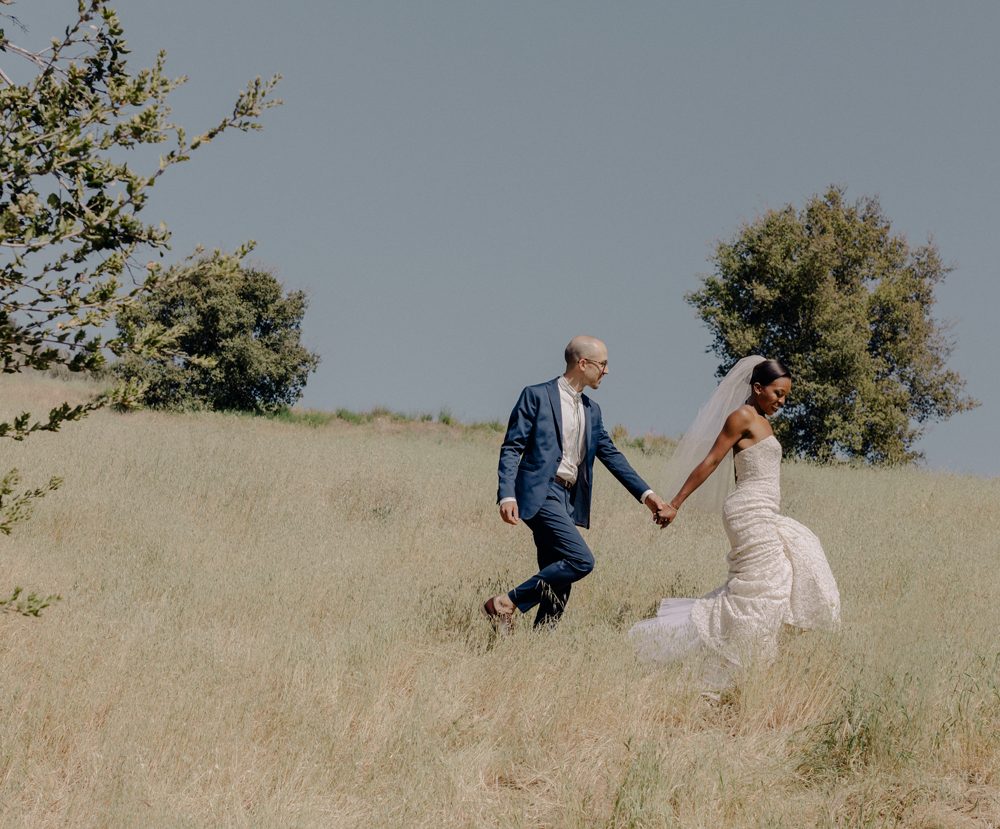 Hailley Howard
The décor
The elegant country setting, replete with natural wood touches and fresh floral accents, evoked the couple's laidback attitudes and shared delight in nature.
The music
The couple walked down the aisle to the album In the Heart of the Moon by Malian musicians Ali Farka Touré and Toumani Diabaté.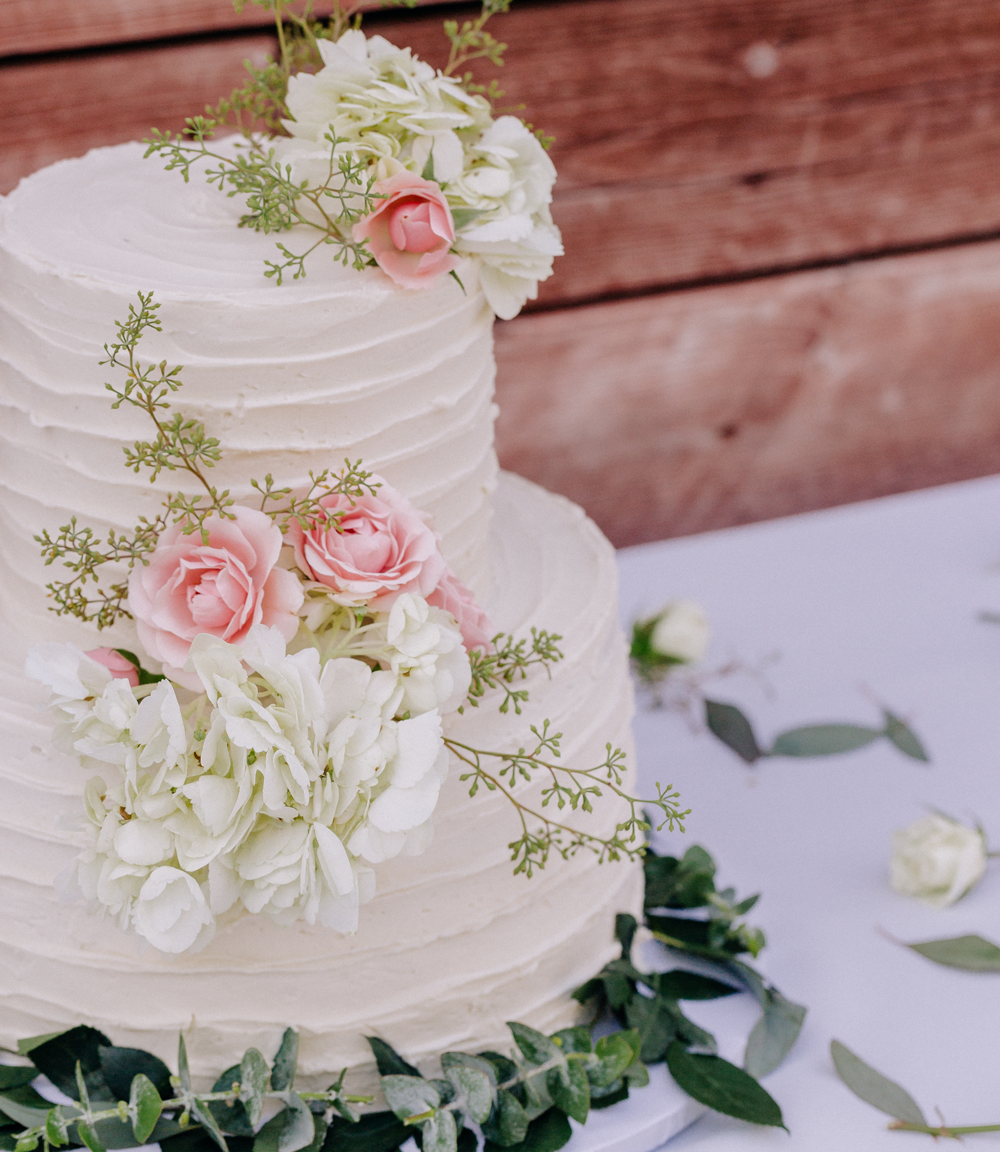 Hailley Howard

The cake
A two-tiered chocolate salted caramel cake with pleated white buttercream icing, delicately decorated with fresh pink and white flowers
The proposal
In a sweet sleight of hand, Loup staged an elaborate floral arrangement in the couple's new home that led to a sign reading "Welcome Home" instead of the marriage proposal Claiborne craved. When she turned around to thank him, he popped the question.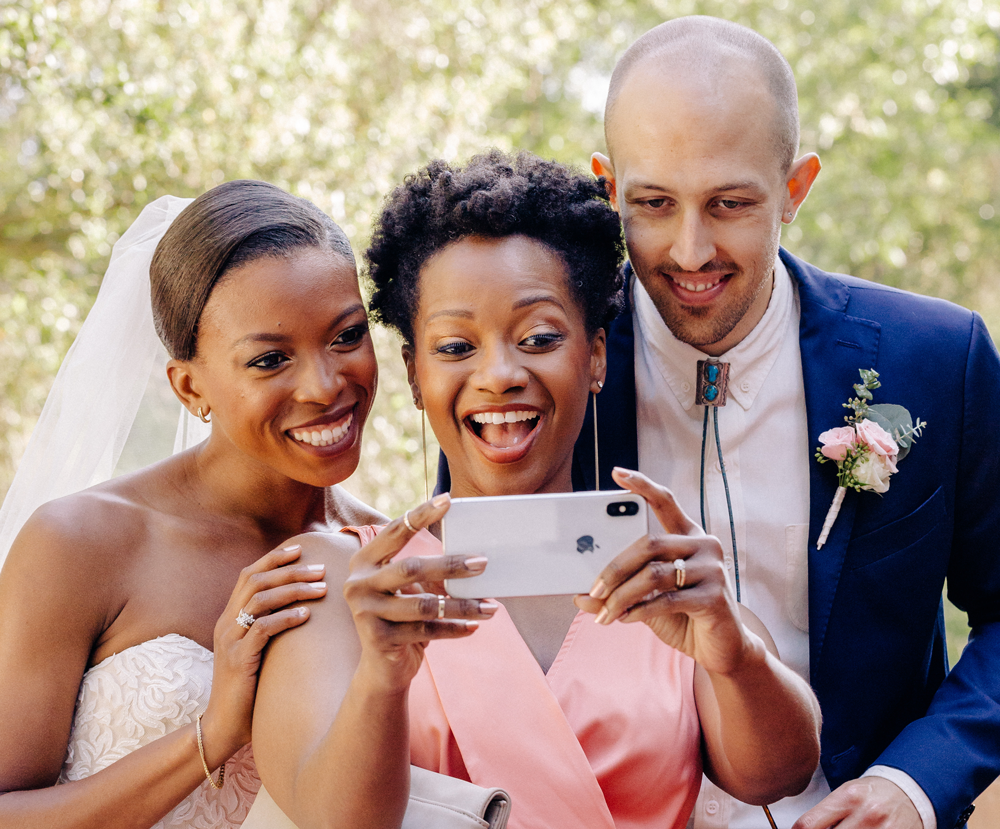 Hailley Howard

The gifts
"The best gift was to have our closest family and friends at our wedding," says Claiborne.
The honeymoon
Claiborne and Loup celebrated their nuptials with a relaxing escape to the tropical waters of Maui.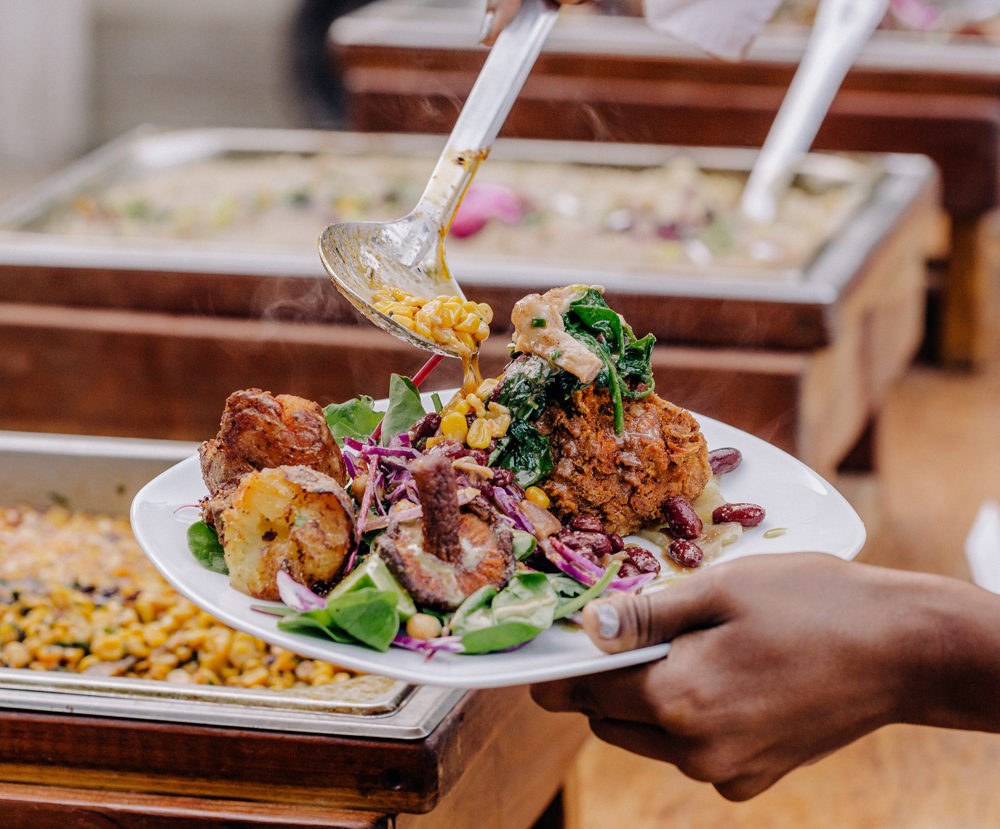 Hailley Howard
The menu
Superfood Shiitake Kale Salad
Shiitakes, kale, goji berries, blueberries, mango, edible flowers, and a cilantro-maple-mustard nectar
Southern Fried Crispy Chicken
Deep-fried cauliflower chicken with a DC-style, pineapple-soy Mumbo sauce
Caribbean Red Bean Stew
Pinto beans, coconut milk, coconut nectar, Caribbean spice blend, cayenne pepper, and paprika
Crispy Potato Salad topped with Micro Greens
Red potatoes, vegan mayonnaise, chives, fresh local herbs, and spices
African Street Corn
Fiery Eritrean berbere spice, sweet corn, and garlic aioli
Coconut Braised Greens
Swiss chard, kale, dandelion greens, and collard greens in a coconut-miso broth
Sweet Potato Purée
White sweet potato, cardamom, cinnamon, nutmeg, clove, vegan butter, and orange juice
Cornbread Waffles with Chicken
Sweet cornbread waffles, seasoned cauliflower chicken, Blue Majik spirulina butter sauce, and micro greens
Want more vegan weddings? Purchase our special wedding issue featuring Mary and Neil's vegan wedding! Check out all of our 2019 vegan wedding couples here, 2018 couples here, 2017 couples here, our 2016 couples here, and our 2014 couples here!