Food + Recipes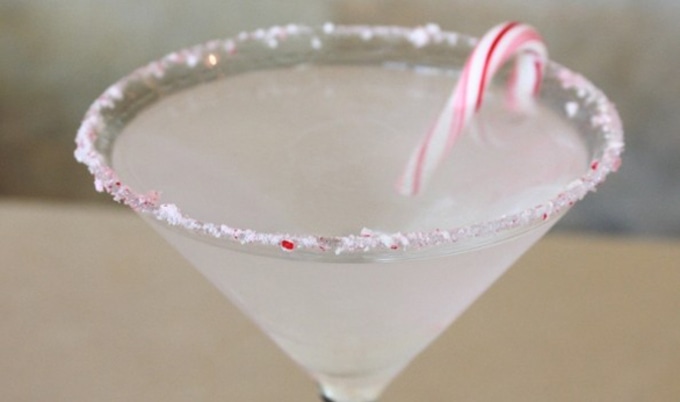 Holiday Party Tips With The Tipsy Vegan
Vegan party master John Schlimm hooks us up with the ultimate tips and recipes for throwing the season's best soirée.
---
Ah, holiday party season—a time for celebrating the season of giving, namely through heaps of hors d'oeuvres and bevies of boozy beverages. What better authority to consult for the gift of perfect partying than the author of The Tipsy Vegan, John Schlimm. Whether your bash is swanky or casual, for cool-heeled cousins or for boisterous buddies, the Tipsy Vegan himself has got you covered with the best drinks, snacks, and tips that will make your gathering stress-free and satisfying for all. Schlimm shares his most coveted recipes and tips for holiday magic exclusively for VN, and he delivered like a reindeer-drawn sleigh full of presents.
The Tipsy Vegan's Top Holiday Party Tips
The First Rule: There are no rules (sort of).
There really are no rules for throwing a memorable get-together with family and friends, as long as your bar is well-stocked, you have delicious food, and, most importantly, you're ready to have the time of your life! As host or hostess with the most(est), you set the tone from the minute the invites go out.
Seasonal Sippers
Cocktails are of the utmost importance. Every party bar should have a standard selection of white and red wines, vodka, whiskey, gin, rum, tequila, and a few different types of beer, but nothing screams holiday party like a specialty drink tailored to the season. One or two specialty cocktails—like the Holly Jolly Peppermintini or Tipsy Elf's Punch—are fun for sure, but a menu of four or five is even better, and will really knock your guests' socks off (and maybe even more by night's end!).
Cocktail Clues 
For specialty drinks, offer both sampling-size glasses, to allow guests to try each concoction with minimal commitment, as well as regular-size glasses for when they pick their favorite. Infuse cocktails with your personal flair by giving them fun names and adding unique, seasonal garnishes and special touches, such as using icicles or tightly packed snowballs in place of ice cubes. Just be sure that the snow or ice is fresh and crystal clear, if you catch my drift. For the overachievers among us (you know who you are!), printing a specialty cocktail menu that lists the main ingredients and displaying it on the bar will no doubt garner you kudos, not to mention the inevitable Martha Stewart comparisons. 
Gentle Jollity
Please note that not all boozy spirits are created equally or compassionately, so barnivore.com is the go-to source for determining which types and brands of alcohol are vegan-friendly. For vegan versions of ingredients like chocolate syrup and gelatin, try veganessentials.com for a huge selection of cruelty-free products.
Smart Snacking
With an open bar flowing, you need to have something for your guests to munch on. A few gourmet finger foods that are quick and easy to prepare will hit the spot and help guests hold their liquor. For my holiday hors d'oeuvre menu, I've taken some classics of the cocktail circuit—bruschetta, chickpea dip, and stuffed mushrooms—and supercharged them with fresh ingredients and a few of our favorites from the bar. For more boozy finger-food options, check out the Plastered Party Starters chapter in The Tipsy Vegan, like Plastered Portobello Mushroom Satay and Chocolate-Soused Strawberries. 
Happy Endings
Of course, it wouldn't be a party without a few sweets. However, unless you are a dedicated baker, I suggest spoiling yourself and your guests with a tray of goodies from such sites as naturalcandystore.com, which has vegan candy canes, caramels, toffee, and more, or a selection of vegan marshmallow treats from sweetandsara.com.
Finally, and most importantly, the absolute best accoutrement of any party, big or small, is laughter! And plenty of it. May your holidays be happy and buzz-worthy!
The Tipsy Vegan's Holiday Cocktails Menu:
Holly Jolly Peppermintini
Holiday Hottie Toddy
Frosty Snow Angel Cocktails
The Tipsy Elf's Punch
Jingle Beer Rock
Mistletoe Shots
The Tipsy Vegan's Holiday Hors d'Oeuvres Menu:
Toasty Loaded Sled Bruschetta
Cheerful Chickpea Spread
Merry Mushrooms to All
Want more of today's best plant-based news, recipes, and lifestyle?
Get our award-winning magazine!
Subscribe