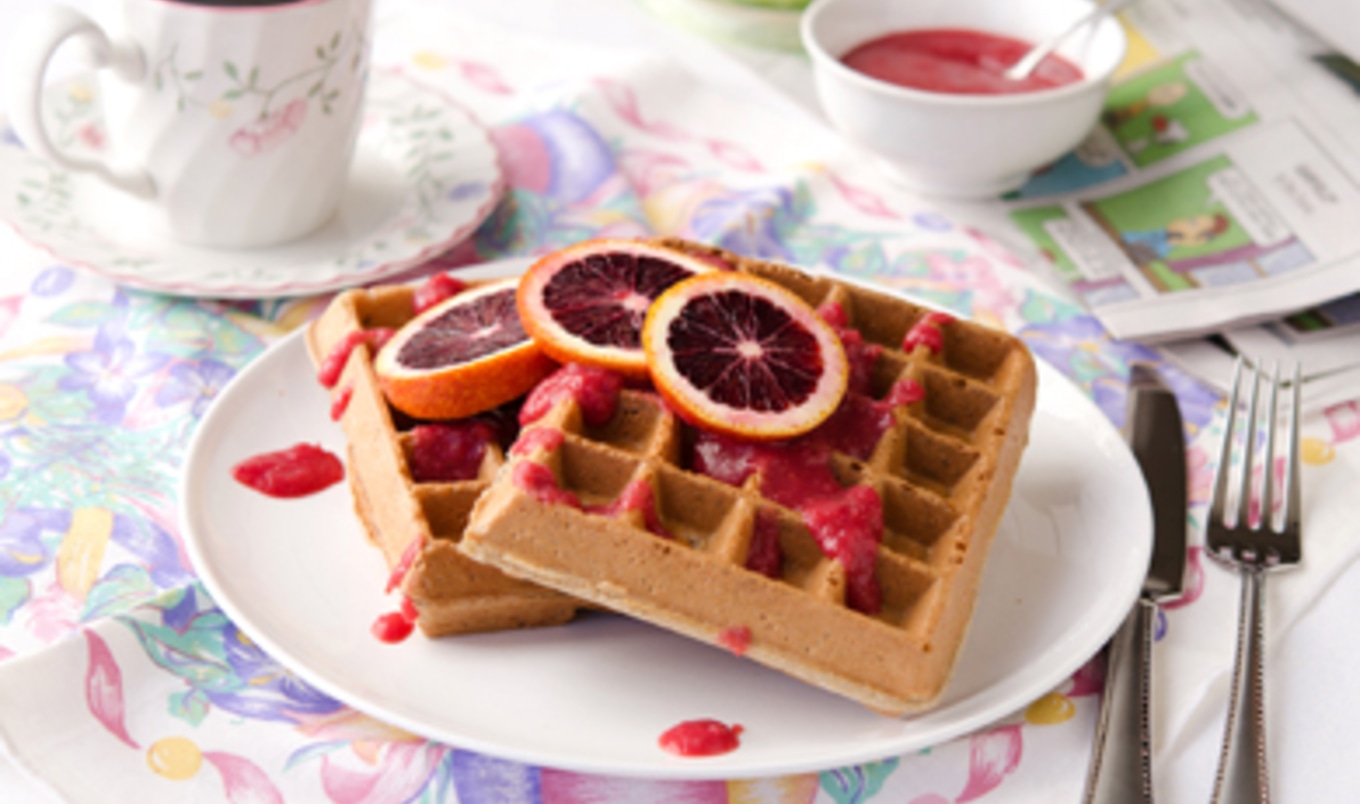 The warmth of cinnamon complements the acidity of oranges well in this perfect waffle recipe.
March 26, 2013
Makes 6 waffles
What you need:
For the blood orange sauce:
2 cups peeled, chopped, and deseeded blood oranges
2 tablespoons sugar
1 tablespoon fresh lemon juice
1/4 teaspoon blood orange zest
For the waffle batter:
1/4 cup water
1 cup non-dairy milk
1 cup flour
1/4 cup rolled oats
1-1/2 tablespoons sugar
1/2 tablespoon coconut oil
1/2 tablespoon baking powder
1 teaspoon vanilla
1/2 teaspoon ground cinnamon
1/4 teaspoon ground nutmeg
1/8 teaspoon salt
Maple syrup (optional)
Powdered sugar (optional)
What you do:
Preheat waffle iron. For the blood orange sauce, in a blender, place oranges, sugar, lemon juice, and orange zest and purée until smooth. In a small saucepan over low heat, add orange mixture, stirring occasionally until it thickens slightly.
For the waffle batter, add all ingredients in a blender and blend until smooth. Into waffle iron, add waffle batter, making sure not to leave any part uncovered. Cook for 8 to 11 minutes.
Drizzle blood orange sauce. Serve warm with maple syrup and powdered sugar.