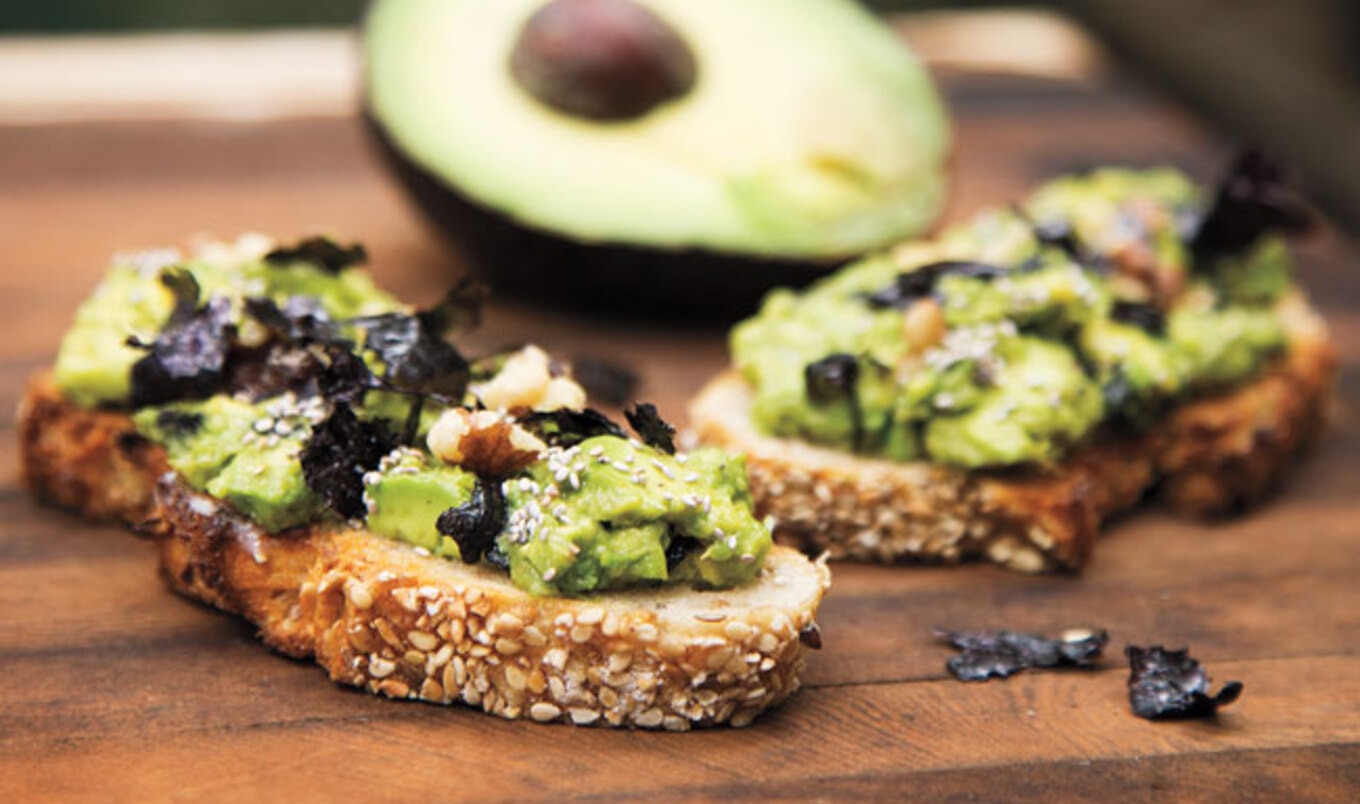 Take your morning avocado toast to the next level with the addition of nori, walnuts, and chia seeds.
July 20, 2016
Makes 16 crostini
What you need:
What you do:
1. Into a wide bowl, crumble sheets of nori into small flakes.
2. In a small mixing bowl, combine avocado, lemon juice, and sea salt, and mix well. Add half of the crushed nori flakes and fold gently into mixture.
3. Toast bread in a toaster or oven broiler for 1 to 2 minutes on each side, until golden. Lightly brush each slice of toast with coconut oil and cut into quarters. Spread each quarter with a spoonful of avocado mixture, then sprinkle with chia seeds, remaining nori flakes, and walnuts. Plate and serve.