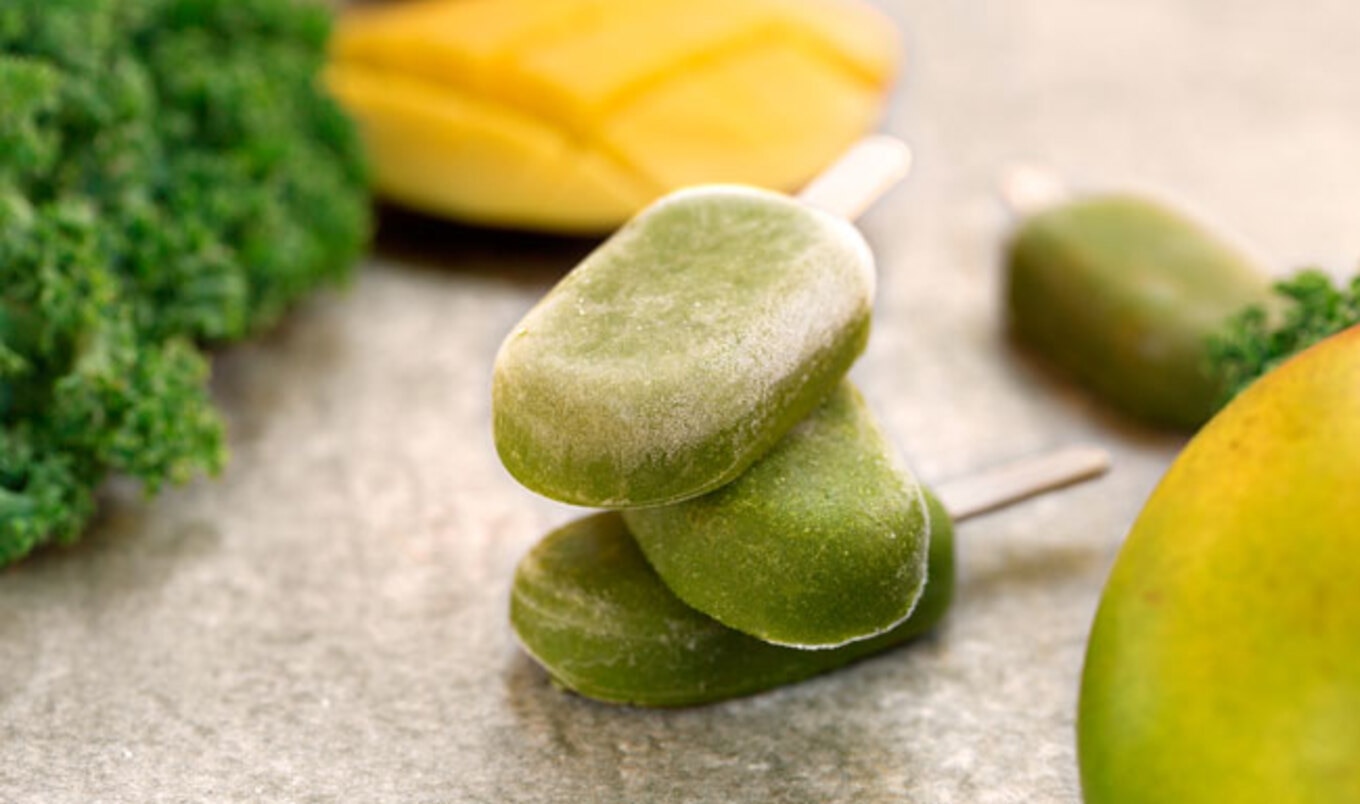 Refreshingly light and sweet, these fruit- and veggie-filled popsicles are a perfect summer treat.
August 10, 2016
Makes 4 popsicles
What you need:
1 fresh mango, seed removed or 1-1/2 cup frozen mango pieces
2/3 cup fresh kale
1/3 cup green grapes
1/3 cup non-dairy milk
What you do:
In a blender, process all ingredients until smooth and pour into popsicle molds. Chill in freezer for at least 4 hours until set.