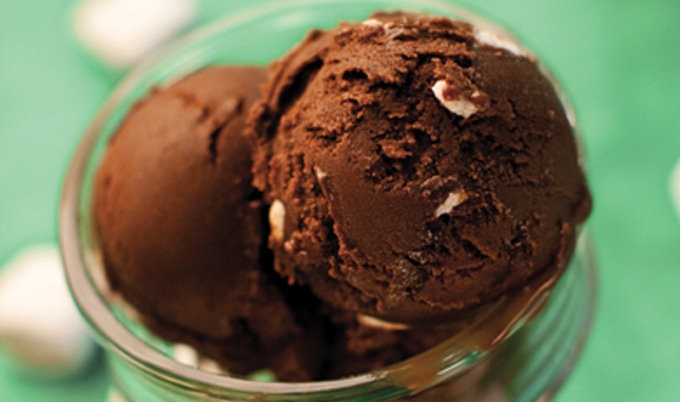 Mexican Hot Chocolate Vegan Ice Cream
Cayenne pepper lends this sweet chocolate ice cream a spicy kick.
Serves 4
What you need:
3 large bananas, cut into 1-inch pieces and frozen overnight
2 tablespoons chocolate almond milk
Seeds from 1 split vanilla bean
2 tablespoons cacao powder
1/2 teaspoon ground cinnamon
1/8 teaspoon cayenne pepper
What you do:
In a food processor, add all ingredients. Process for 1 to 2 minutes to break up banana. Scrape down sides and process until bananas turn into a soft-serve consistency, repeating as needed. Serve immediately.