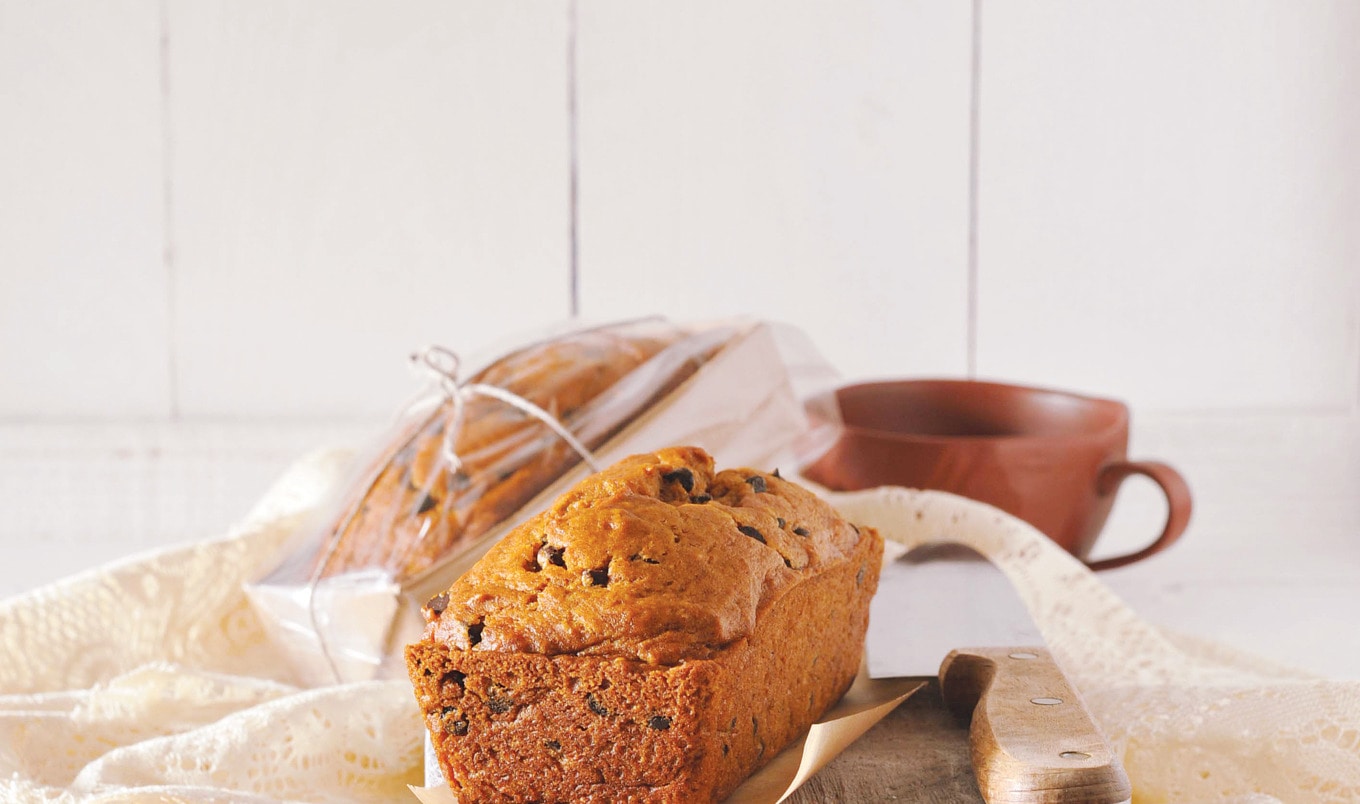 Forget what you heard: pumpkin season is year-round.
February 5, 2019
VegNews Food Editor Joni Marie Newman's recipe for these miniature pumpkin loaves studded with vegan chocolate chips make perfect gifts, but they're even more perfect enjoyed by yourself with a hot cup of tea.
What you need:
3 cups all-purpose flour
1 teaspoon baking soda
1 teaspoon baking powder
½ teaspoon salt
½ teaspoon ground cinnamon
½ teaspoon ground cloves
½ teaspoon ground nutmeg
3½ cups pumpkin purée
1 cup sugar
½ cup vegan milk
½ cup vegetable oil
1 teaspoon vanilla extract
1 cup vegan chocolate chips
What you do:
1. Preheat the oven to 350 degrees. Coat 5 mini loaf tins with nonstick cooking spray.
2. In a large bowl, combine flour, baking soda, baking powder, salt, cinnamon, cloves, and nutmeg.
3. In a separate bowl, mix together pumpkin, sugar, milk, oil, and vanilla. Add to flour mixture and stir to combine. Fold in the chocolate chips.
4. Fill each loaf tin three-fourths full and bake for 45 to 60 minutes, until tops have cracked and a toothpick inserted into center comes out clean.
5. Remove from oven and let cool completely before turning out loaves.