In the six short years after adding dairy-free milk to its menus, Dunkin's vegan options have only multiplied with iconic artist Snoop Dog's involvement in launching the Beyond Sausage Breakfast Sandwich to the 2020 nationwide rollout of oat milk. From the standard "medium regular" coffee to baked goods, here's your comprehensive vegan guide to Dunkin'.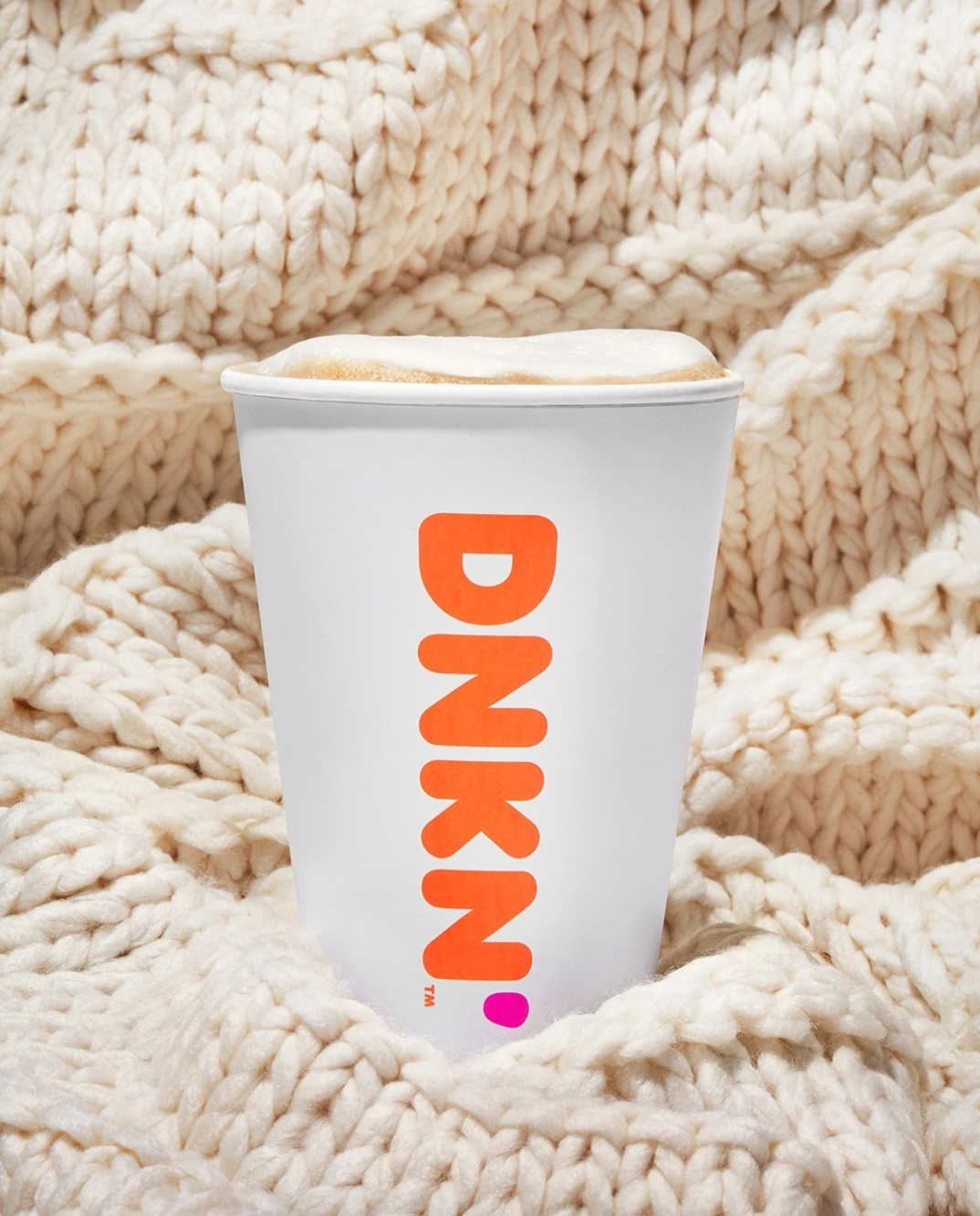 Dunkin'
Coffee
Any coffee, iced coffee, cold brew, regular latte, Americano, macchiato, or espresso can be veganized with Almond Breeze almond milk or Planet Oat oat milk. Avoid the signature lattes (the syrups often contain dairy) and the whipped cream. However, the Vanilla, Hazelnut, Toasted Almond, Blueberry, Raspberry, Mocha Swirl, and Coconut flavor shots are all vegan-friendly. If you order a foamy beverage (latte, cappuccino, macchiato), opt for oat milk, as it foams better than almond.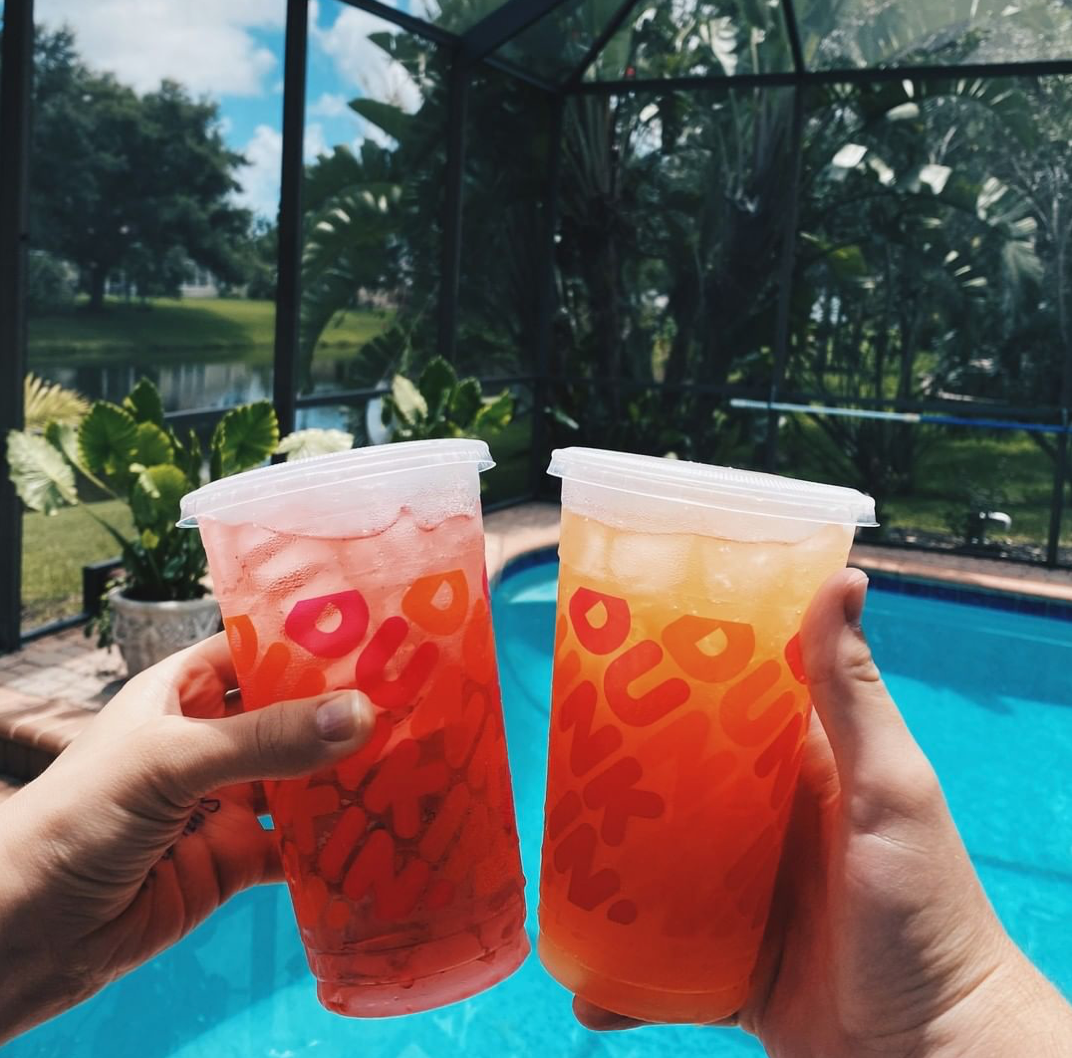 Other Beverages
While coffee is what Dunkin' does best, many vegan options can be found outside the perimeters of the coffee menu. Both the matcha and chai lattes can be veganized with almond or oat milk. The Strawberry and Blue Raspberry Coolattas are also vegan as-is. For tea-drinkers, Dunkin' offers a selection of hot and iced teas including Bold Breakfast, Decaf Breakfast, Harmony Leaf Green, Hibiscus Kiss Herbal Infusion, Cool Mint Herbal Infusion, and Chamomile Fields Herbal Infusion.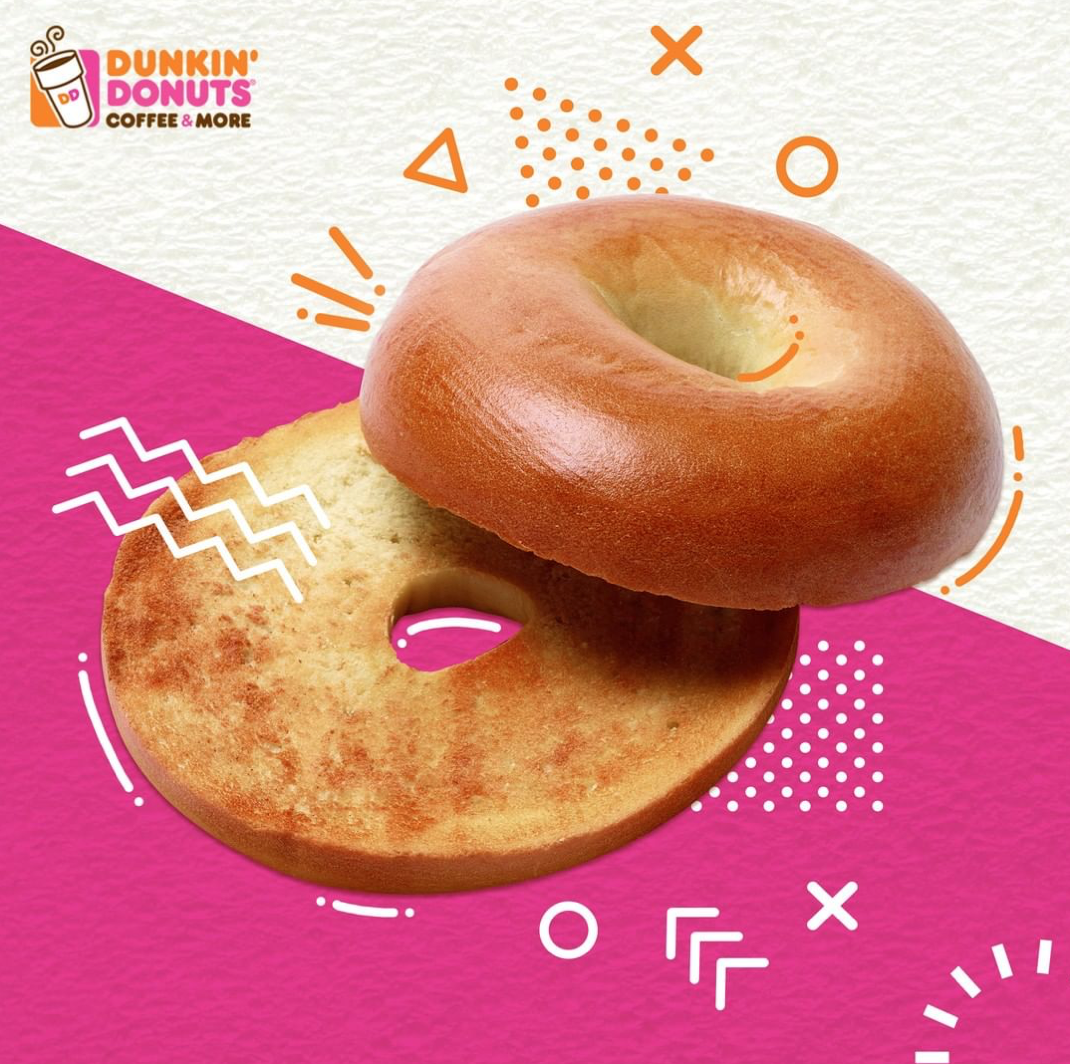 Baked Goods
Don't get your hopes up just yet. Although Dunkin' CEO David Hoffman has publicly stated that the company is investigating a vegan doughnut option, this highly anticipated sweet creation has yet to hit storefronts. As it stands, the only vegan-friendly baked goods at Dunkin' are the English muffins and the plain, cinnamon raisin, sesame, and everything bagels (the Multigrain Thins contain honey). While doughnut-shaped, we wouldn't recommend dunking the bagels in coffee—at least not the everything or sesame flavors.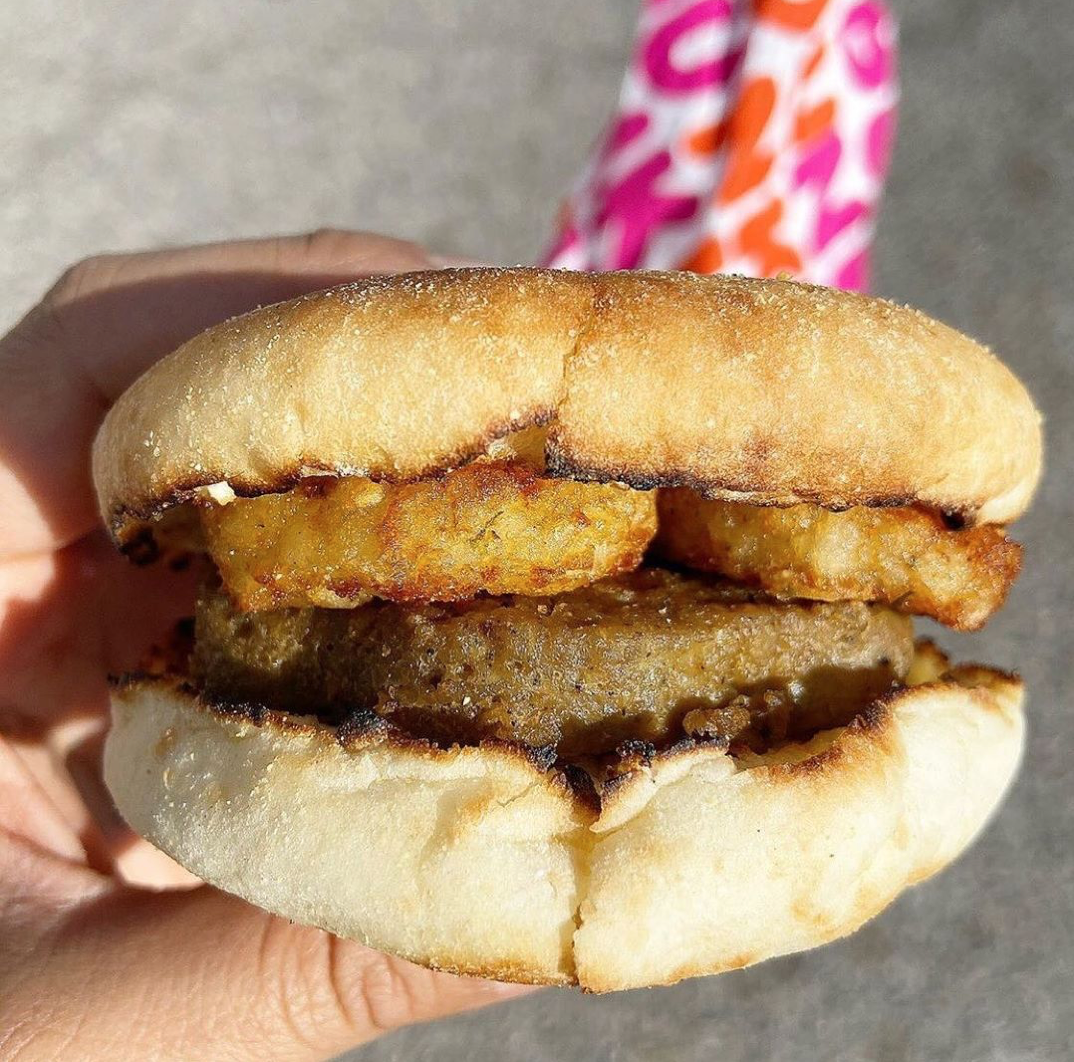 IG @kloverdatvegan
Other Breakfast Items
Vegans of the world rejoiced at the announcement of the Beyond Sausage Breakfast Sandwich, though it was a bit of a letdown when we learned that the sandwich contains egg and cheese. However, if you're happy with a Beyond Sausage patty sandwiched between two halves of a toasted English muffin, go for it. You can always take it home and gussy it up by adding Just Egg and a slice of vegan cheese. Initially available nationwide, the Beyond Sausage Breakfast Sandwich is now available in select locations. Other vegan breakfast options at Dunkin' include avocado toast, bite-sized hash browns and oatmeal (at select locations).
Tanya Flink is a Digital Editor at VegNews as well as a writer and fitness enthusiast living in Orange County, CA.
JUST LAUNCHED! Get our 10 Easy Vegan Summer Meals recipe book as a FREE instant download.
JUST LAUNCHED! Get our 10 Easy Vegan Summer Meals recipe book as a FREE instant download.