Being vegan means looking at everything in life through a different lens, including what you buy. With a conscious effort, you can double the good you do by not only supporting vegan companies but also those that give back to animals. If you are a long-time vegan, just starting your path toward veganism, or just want to do more with your dollars, the animal lover in you will feel good about supporting these 10 companies.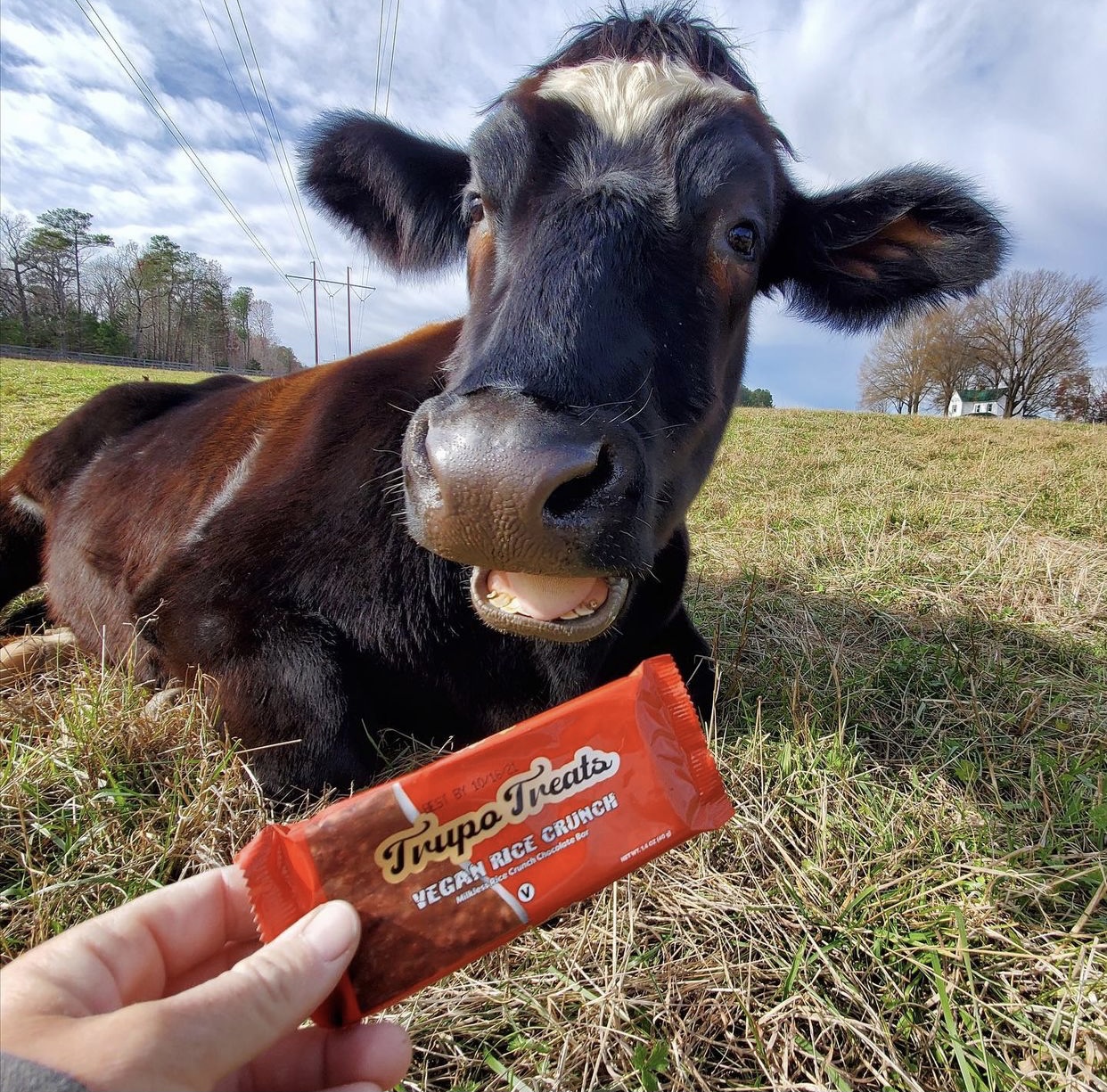 1. Trupo Treats
Vegan milk chocolate doesn't get any better than this. The vegan twin brothers who started the company are working to spread the vegan message while promoting animal equality. That's why they partner with animal sanctuaries around the country, donating at least 10 percent of their profits to animal sanctuaries. They also highlight a specific sanctuary on their Instagram account and donate to that sanctuary for a specific timeframe.
Get them here.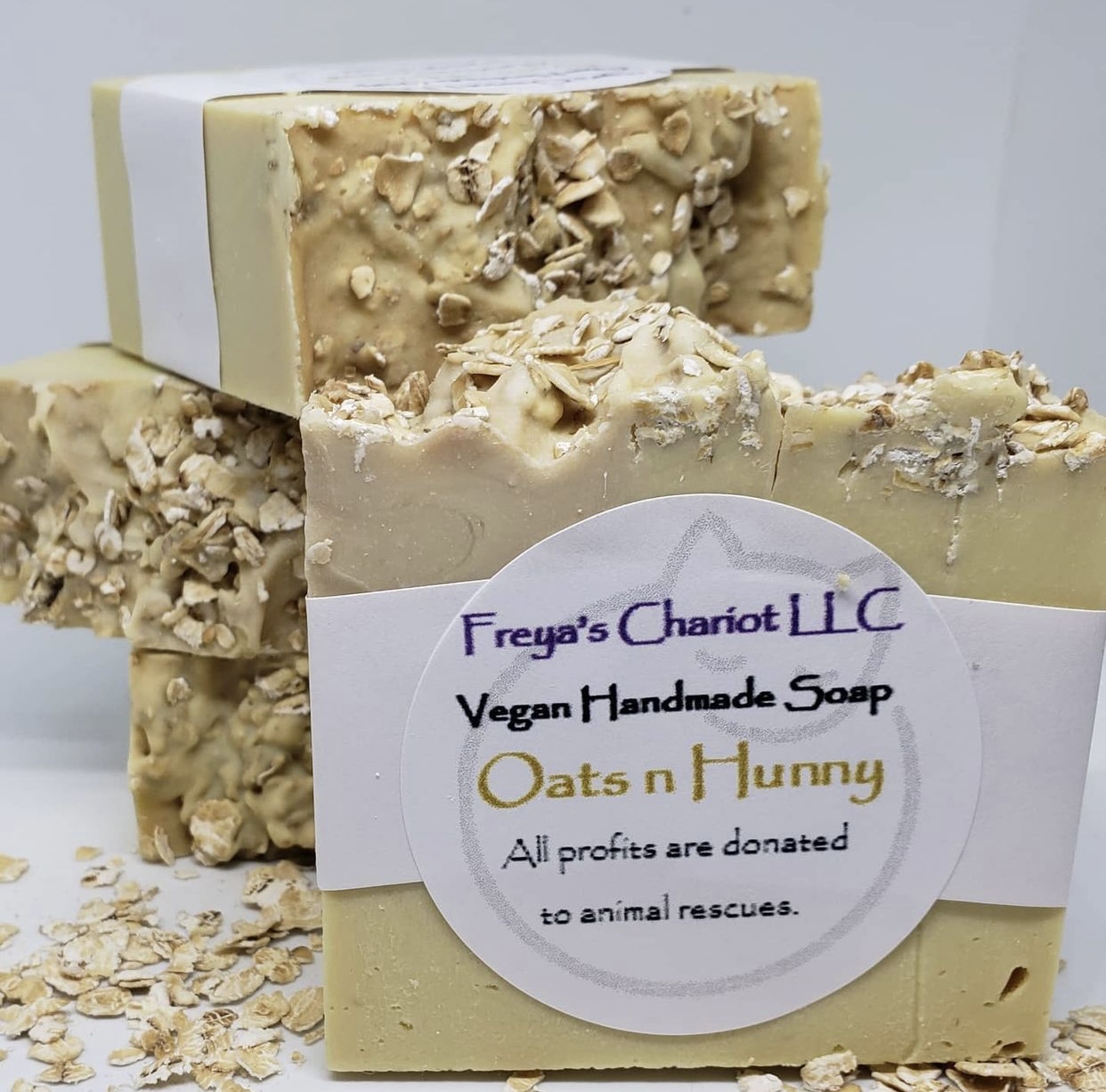 2. Freya's Chariot
If you're in search of handmade vegan bath products that give back—think bath bombs, whipped soap, and furry beard care—check out Freya's Chariot. This woman-owned vegan company donates all proceeds to animal rescues and sanctuaries, choosing a different charity each month.
Get them here.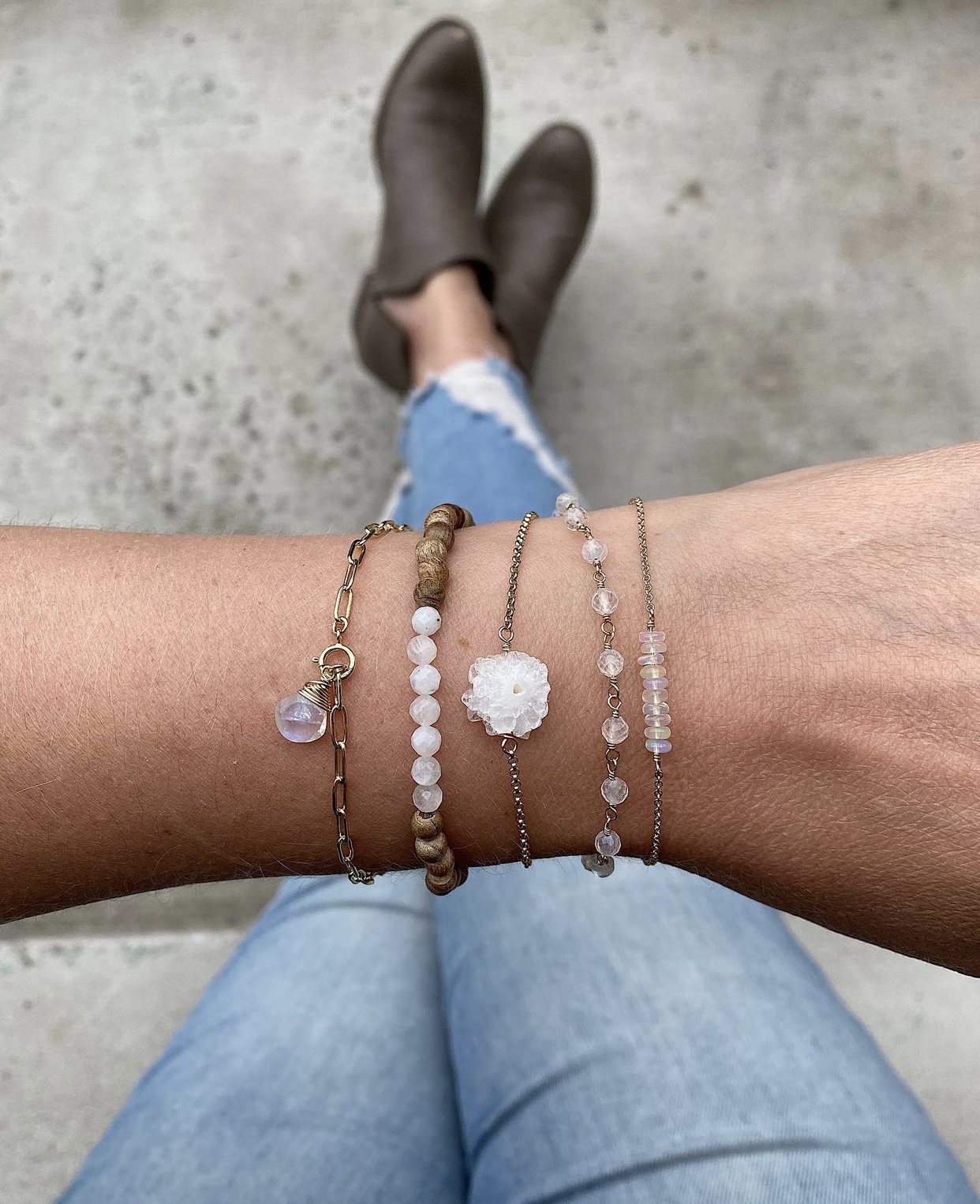 3. Jewels by SJB
This cruelty-free jewelry line, created by a female vegan who loves animals, features handmade necklaces, bracelets, earrings, rings, and anklets, many of which carry a vegan message. The products are shipped in eco-friendly packaging, and a portion of the proceeds is donated to animals (and humans) in need.
Get them here.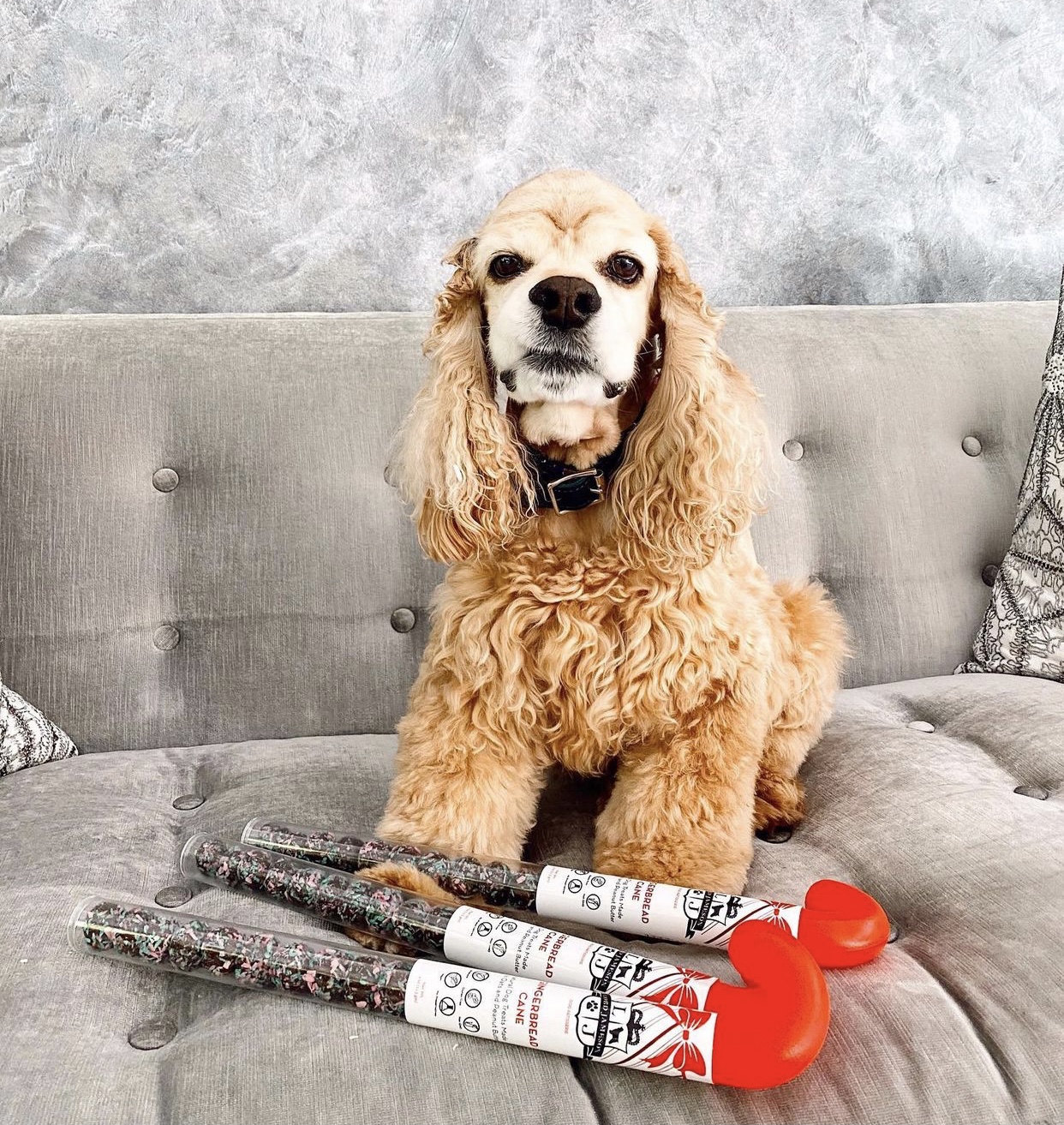 4. Lord Jameson
Once your dog has tasted Lord Jameson's organic vegan dog treats, you may never want to buy treats from any other brand. They're nutritious and loaded with uber-healthy ingredients such as blueberries, oats, sweet potatoes, carrots, and hemp seeds. And for each sale, the company donates to animal welfare organizations because, as it says, "we believe no dog should be left without a human to love and feed them."
Get them here.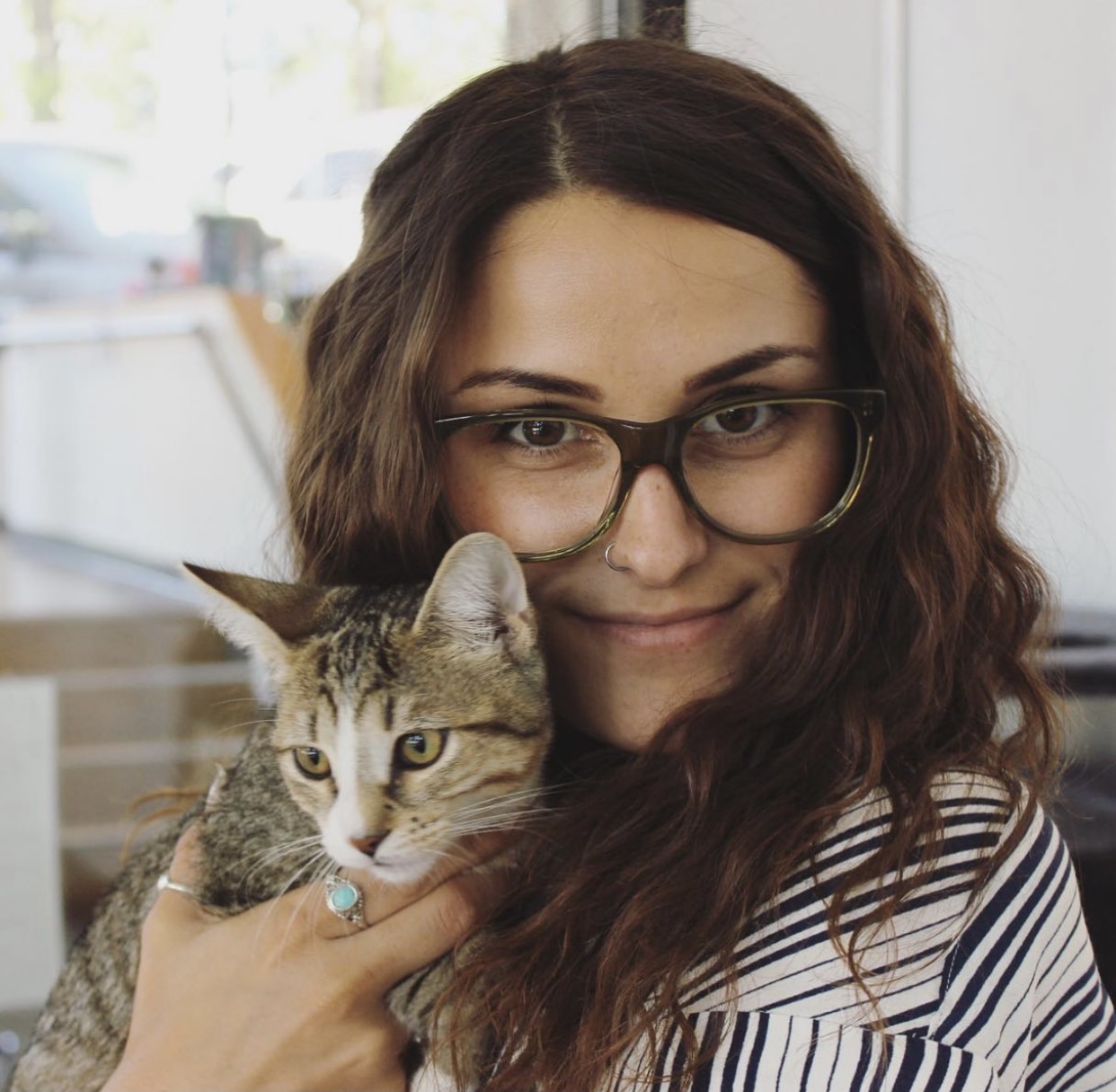 5. Fetch Eyewear
You'll not only see better when you buy a pair of eyeglasses from Fetch, but you'll also feel better by helping animals in need. Fetch donates 100 percent of its profits to animal welfare, namely the Pixie Project and other organizations that support animal rescue, low-cost veterinary care, and educational programs.
Get them here.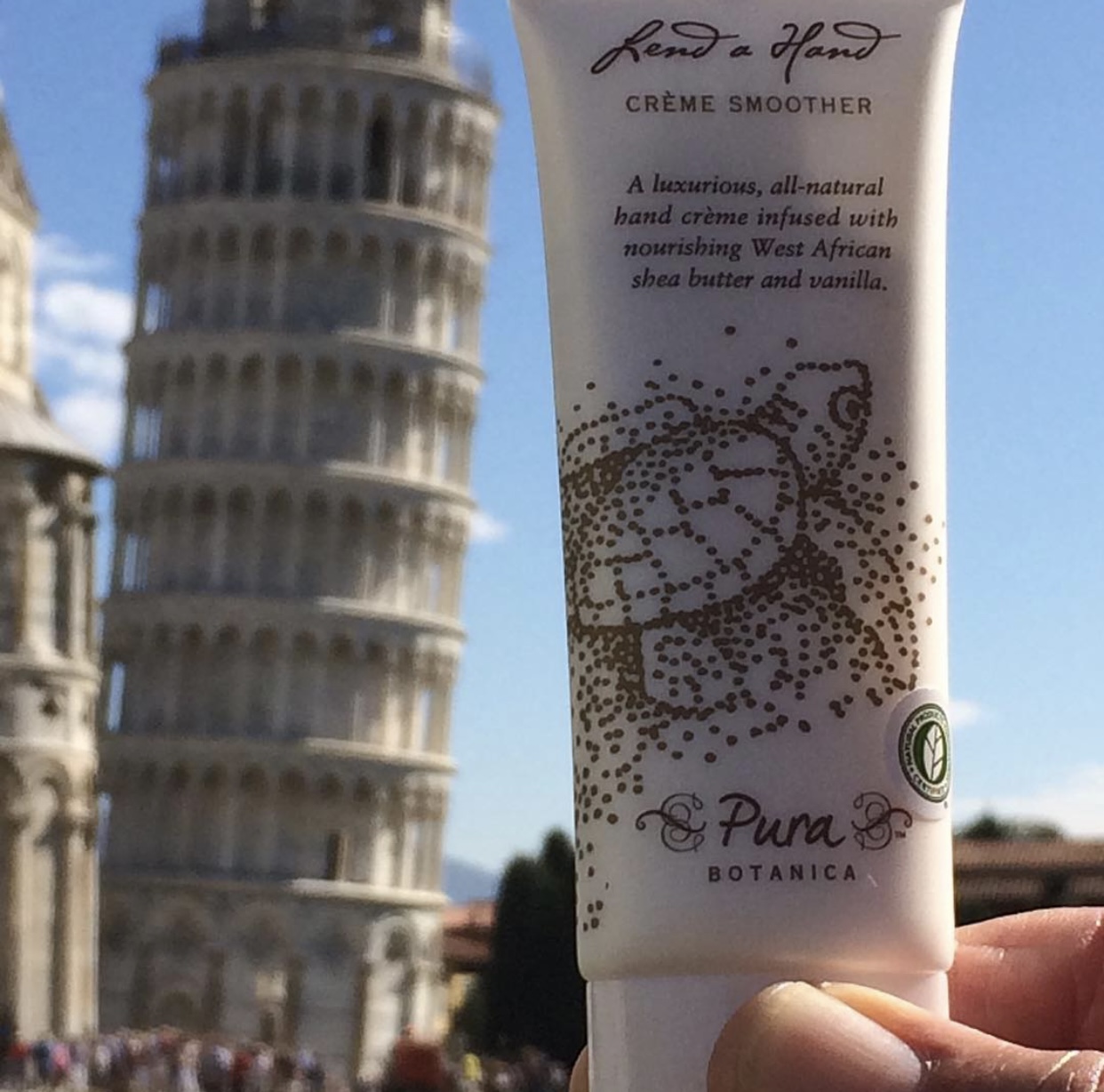 6. Pura Botanica
Everything on this site—soy candles, cleansing bars, botanic bath salts, and jewelry travel cases—are certified all-natural and vegan. And when you buy the Lend a Hand Creme Smoother, a portion of the proceeds is donated to the National Save the Sea Turtle Foundation.
Get them here.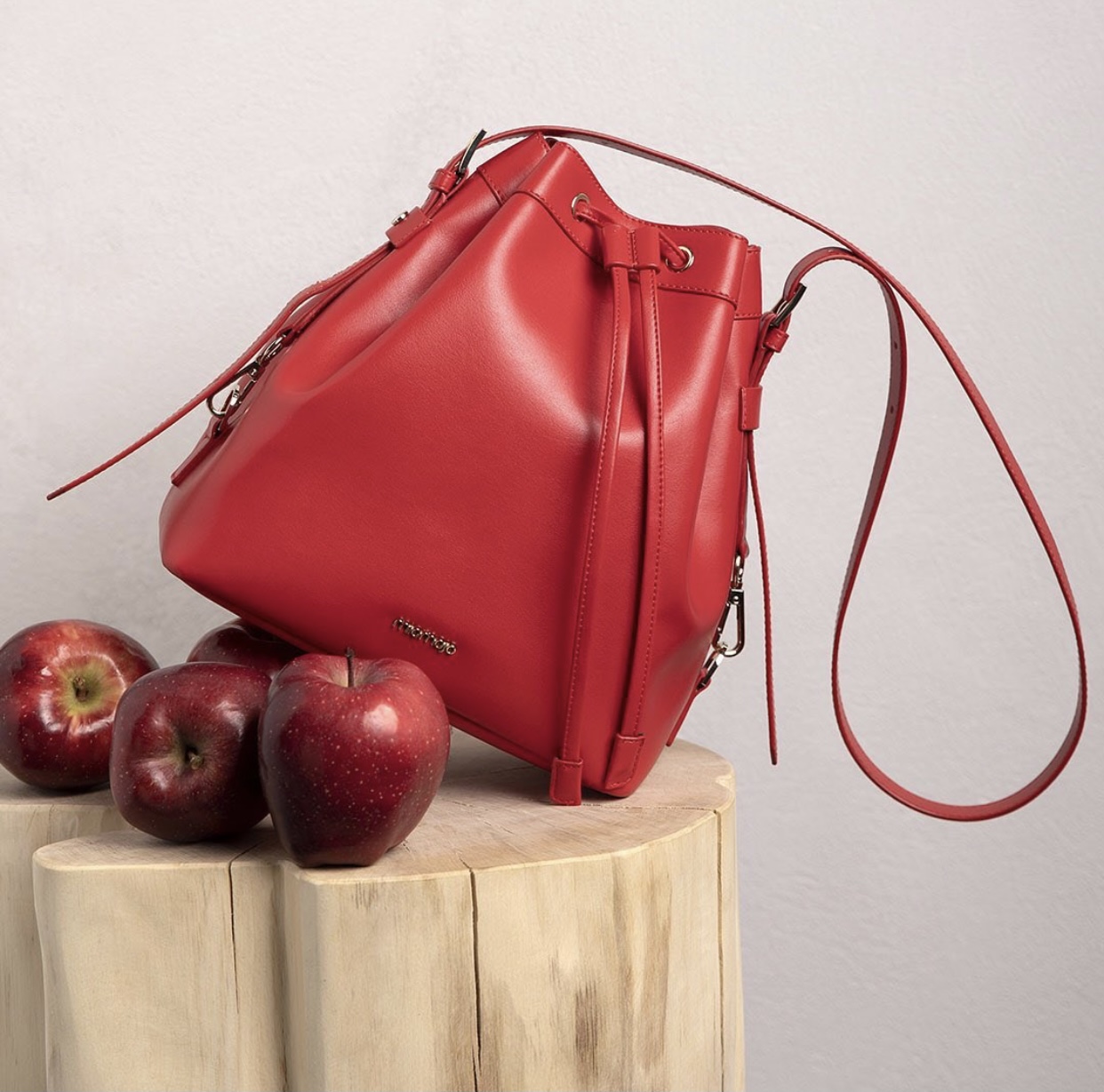 @elle_italia/Instagram
7. Miomojo
This Italian company has one main mission: Create a kinder, more sustainable world by making cruelty-free products—think bags, backpacks, and apparel—in which animals are never harmed. That means there's no leather, feathers, silk, wool, or fur in any of Miomojo's products. As if that's not enough, the company donates 10 percent of online purchases to its animal welfare partners, including Animals Asia Foundation, Four Paws, Edgar's Mission, Barn Sanctuary, Mercy for Animals, and Goats of Anarchy.
Get them here.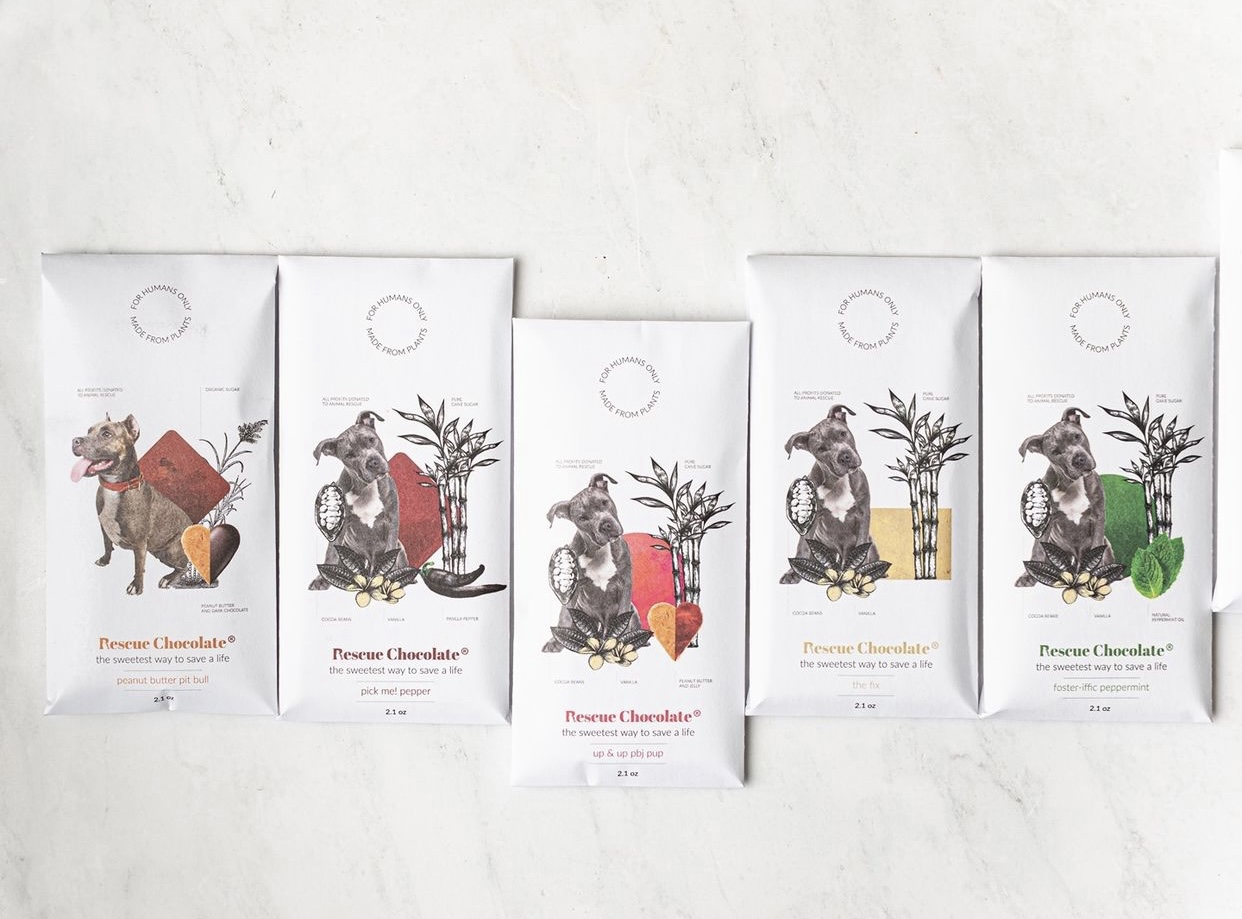 8. Rescue Chocolate
It's not only possible to have your vegan chocolate and eat it, too, you can also support a good cause at the same time. Rescue uses organic, fairly traded chocolate to create its bars, which have fun names like Peanut Butter Pit Bull and Mission Feral Fig and feature pictures of rescue animals. As if chocolate couldn't get any better, all of its profits are donated to animal rescues.
Get them here.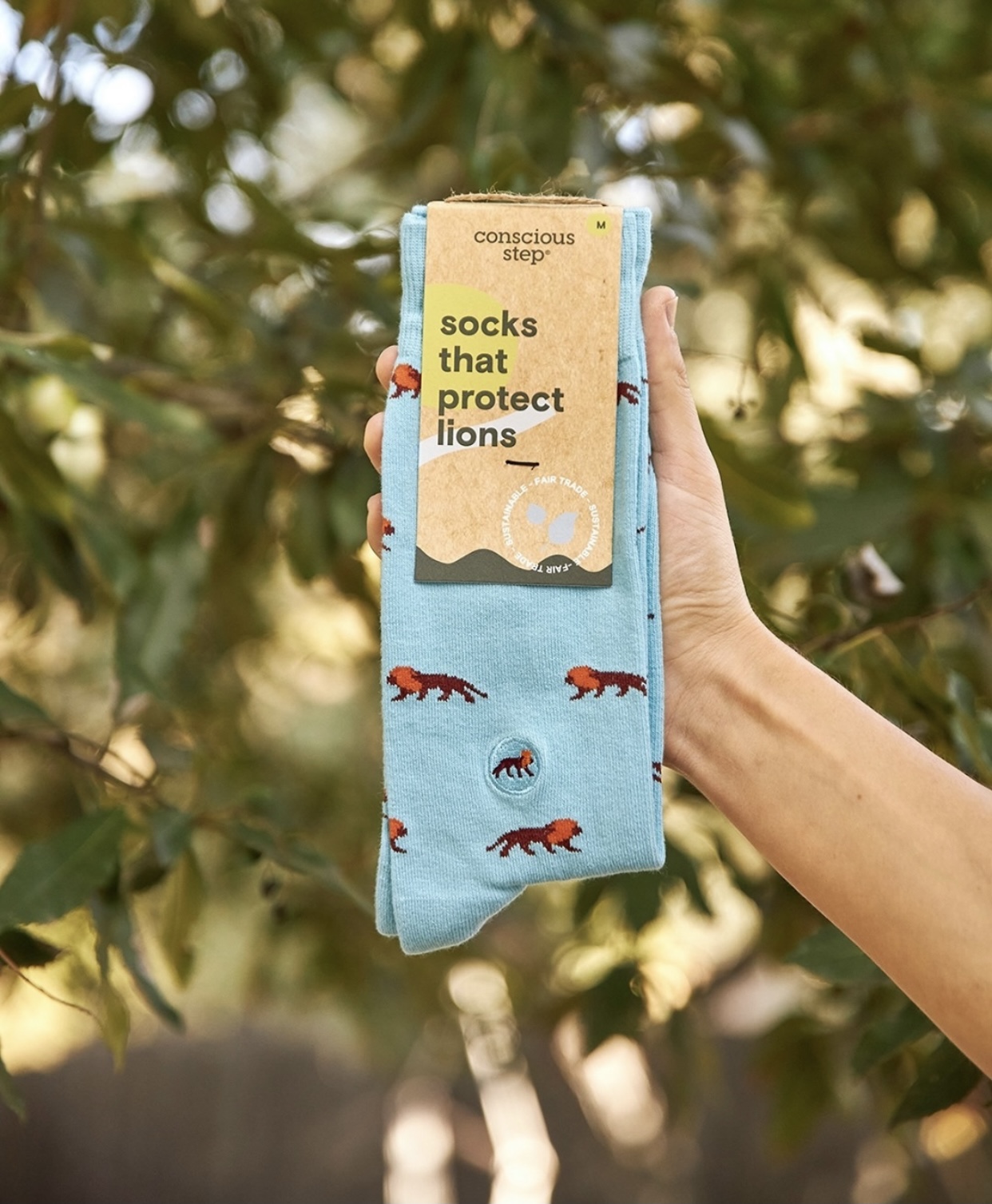 9. Conscious Step
This compassionate sock company has designated certain socks that support specific charities that help wildlife and companion animals. Socks are named for the cause they're helping—like "socks that protect koalas" and "socks that protect sharks"—but if you've got a dog or cat in your house, you may want to consider "socks that save dogs" and "socks that save cats," both of which support Best Friends Animal Society.
Get them here.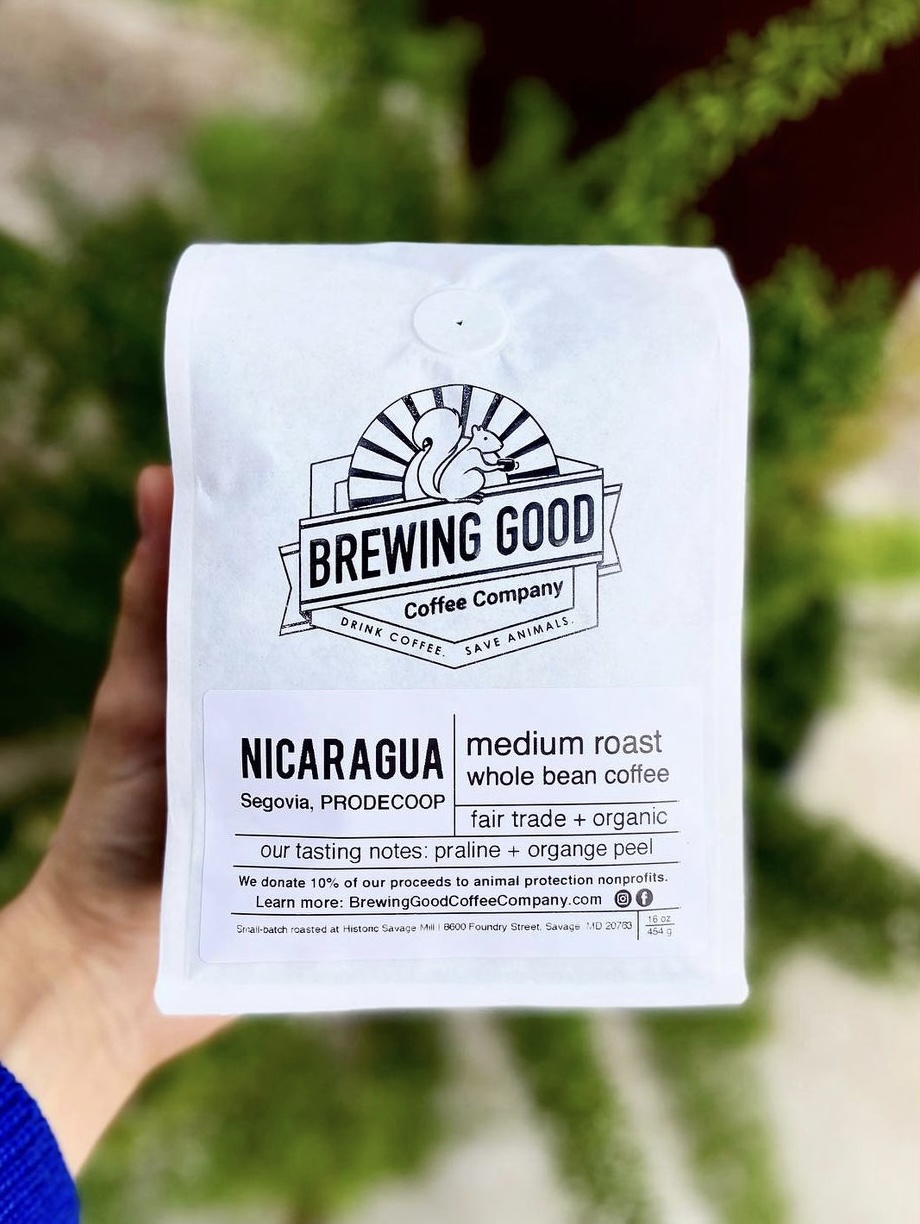 10. Brewing Good Coffee Company
Need another reason to drink coffee? Then consider that for every cup of Brewing Good's roasts that you sip, you'll be helping animals. The vegan-owned business donates 10 percent of all proceeds to nonprofits that protect animals, choosing a different nonprofit around the United States each month—past recipients have included Uplands PEAK Sanctuary, Pigs Peace Sanctuary, and Los Angeles Rabbit Foundation. While you can order its organic and fair-trade coffees online, you can also stop by its location in Savage, MD, for its roasts and an array of vegan treats.
Get them here.
Get it here.