On November 1, world-renowned culinary school Le Cordon Bleu will launch its first vegan pastry course. The Online Certificate in Plant-Based Pâtisserie course offers students education in baking basics, allergens, and substitutions. The 10-week course was designed and will be delivered by Le Cordon Bleu chefs and features online cooking demonstrations, theory lessons, tutorials, and seminars. The course explores a variety of techniques in aeration, emulsification, thickening, and setting to help students create plant-based versions of pâtisserie classics in order to keep them competitive in the culinary world—which continues to skew toward cooking that focuses on sustainability and health.
"The certificate is based on the fundamental techniques and classical pâtisserie tradition, only using plant-based ingredients, which are evolving rapidly in the industry," Le Cordon Bleu Deputy Head of Pâtisserie Nicolas Houchet said in a statement. "Following customer interest in nutrition and healthy diets, the course aims to provide a new approach to the art of pâtisserie."
The online pâtisserie certificate costs €1,699.00 ($1,959) and builds on Le Cordon Bleu's Diploma in Plant-Based Culinary Arts, a program it announced in 2020 which will commence at its London campus next year. Le Cordon Bleu is creating short programs, online education, and professional development programs to meet the exponential demand for education in the field of plant-based cooking.
Vegan culinary schools
While some of the top culinary schools offer plant-based resources and classes, some students opt to attend a fully vegan institution—the availability of which has grown in recent years. Last year, Boulder, CO became home to Vegan Fusion Culinary Academy (VFCA) where acclaimed vegan chef Mark Reinfeld helps students realize their plant-based cooking skills. The school offers programs to train aspiring chefs, help current chefs learn plant-based cooking techniques, and inspire home cooks to bring plant-based dishes to their tables. Upon opening, VFCA applied with the state of Colorado to become the first accredited vegan culinary school in the country.
Home to some of the country's most lavish hotels and buffets, Las Vegas will soon get its first vegan culinary school. Founded by local chef Mindy Poortinga and Heather Heath, the Vegas Vegan Culinary School & Eatery will offer a variety of fun cooking classes alongside a deli and café counter. The school will also offer food delivery services in the future.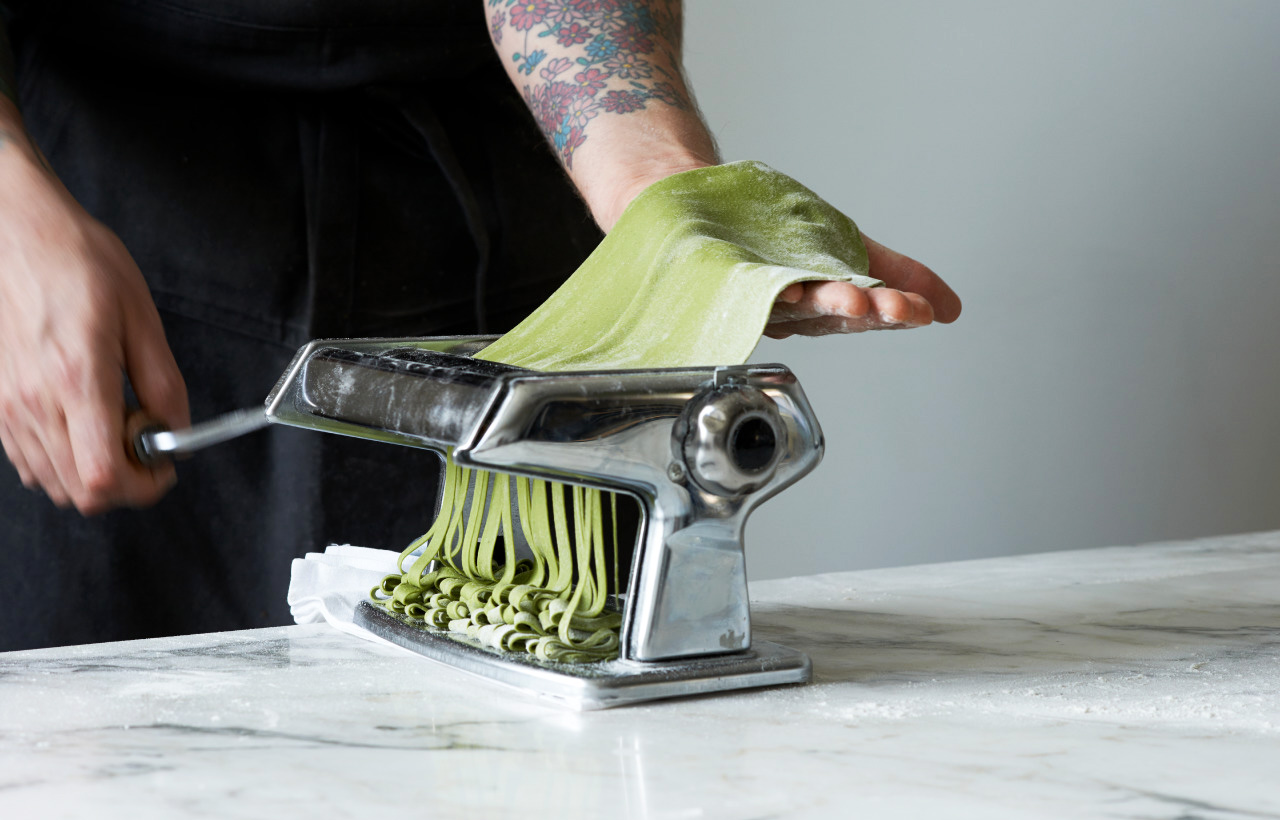 Vegan culinary icon and restaurateur Matthew Kenney opened his eponymously named vegan cooking school ​​Matthew Kenney Culinary more than 15 years ago. Last year, Kenney launched The Future Food Institute (FFI), an online culinary school with the same mission of making plant-based food the norm. Currently, FFI offers two courses, Foundations and Home, both of which feature top-notch videography, elegant photography, and Kenney's proprietary curriculum.
In addition to culinary schools offering courses in plant-based cooking, individual chef instructors are embracing animal-free alternatives to create a kinder future for the culinary arts. In April, Master Chef Daryl Shular partnered with vegan brand Meatless Farm to use the brand's products at his culinary school and restaurant, Shular Institute and Farmed Kitchen & Bar, in Atlanta, GA. The six-month partnership resulted in a series of Cook With Chef videos, pop-ups, and summer barbecue cookouts along with scholarships for Shular Institute students to support their culinary goals.
For more about vegan baking, read: How To Bake Vegan: Guide To Egg, Milk, And Butter Substitutes
16 Essential Vegan Products You Need For Fall Baking

The Ultimate Guide To Vegan Baking