Actor Noah Schnapp—known for his role as Will Byers on Netflix series Stranger Things—is launching a vegan version of Nutella under his new brand TBH. Schnapp created the brand (named after the acronym for "to be honest") to deliver a hazelnut cocoa spread that does not feature sugar as the first ingredient and palm oil as the second. After learning about the other eco-damaging ingredients in traditional Nutella, the 17-year-old actor partnered with purpose-driven brand developers Umana Venture Studios to create TBH as an indulgent alternative to the hazelnut spread made to align with the values held by Schanpp's Gen Z peers.
"TBH is inspired by honesty. It's about being transparent with ourselves about what we're actually consuming, and then making a change for the better," Schnapp said in a statement. "Hazelnut spread on toast has always been my favorite comfort food, but of course, when I was a kid, I didn't realize that my snack habit wasn't very good for me or the environment. Once I found that out, I wanted to create a new take on hazelnut cocoa spread with honesty and sustainability at its heart, and found the perfect team to help that vision come to life."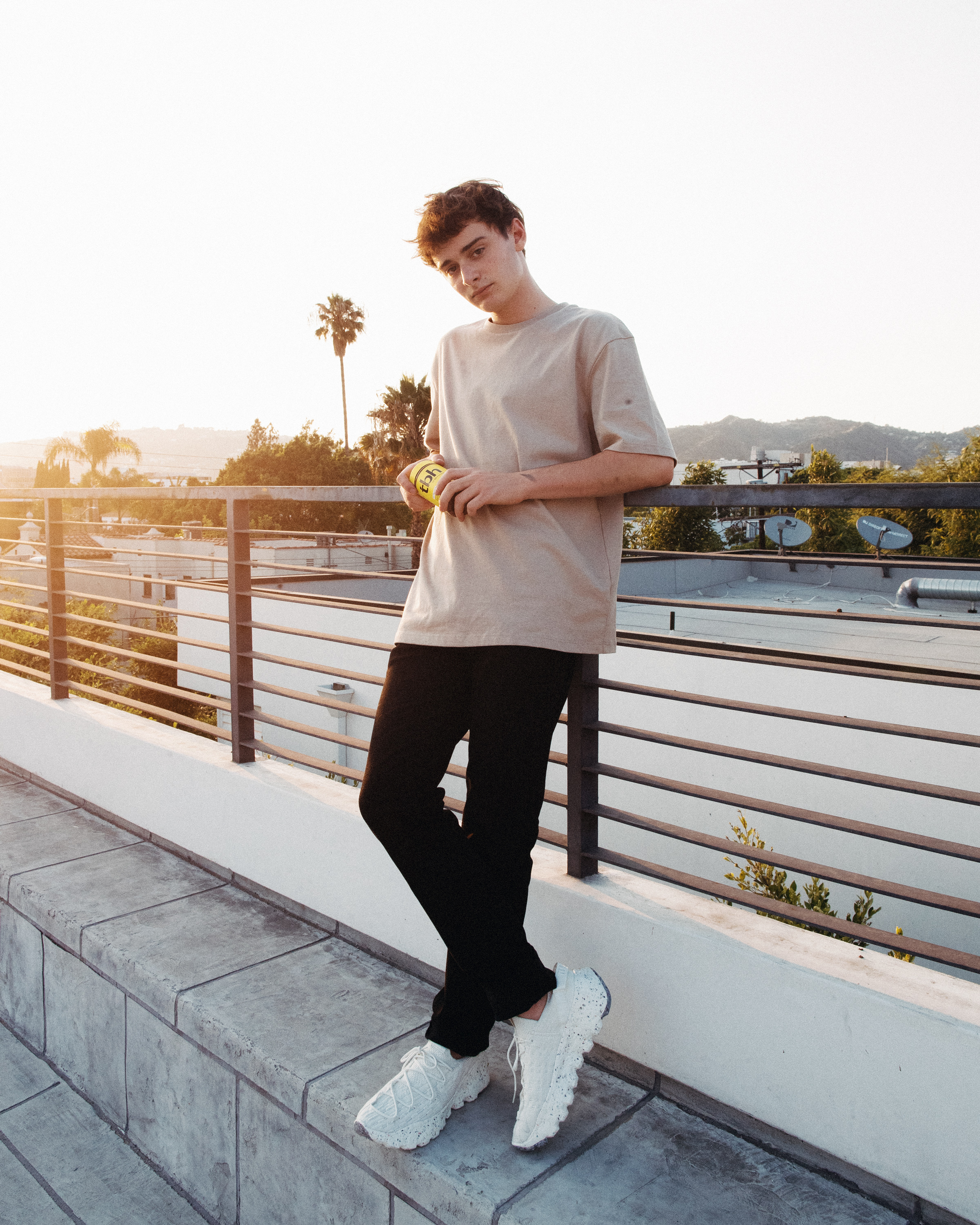 Schnapp and the TBH team have been working to perfect the vegan nutella for a year and starting on November 1, it will be available through www.snacktbh.com and at rotating locations of retail concept Showfields in New York City and Miami. To further improve its sustainability metrics, TBH will come in sustainable packaging, including a jar made of recycled materials and a box that plants 20 times more trees than it takes to create. "I feel lucky to be in a position where I can help my generation make a difference through simple pantry swaps like TBH," Schnapp said.
Is Nutella vegan?
Nutella is a brand made by Italian company Ferrero and is not vegan because it contains skim milk powder. The original Nutella is also made with palm oil, which the company states is "100-percent RSPO (Roundtable on Sustainable Palm Oil) certified sustainable … and does not come from plantations subject to deforestation." The validity of RSPO certification has come into question many times since it was established in 2004, most recently in a study published in journal Science of the Total Environment, which found that some RSPO-certified plantations in Indonesia and Borneo had indeed replaced endangered animal habitats in the last several decades.
In addition to TBH, other vegan versions of Nutella have cropped up in recent years. Last year, famed chocolatier Oded Brenner—founder of international chocolate restaurant chain Max Brenner—launched a vegan Cacao Hazelnut Butter. Brenner's vegan Nutella was created as part of his new cacao-based wellness brand Blue Stripes and is available at select NYC retailers.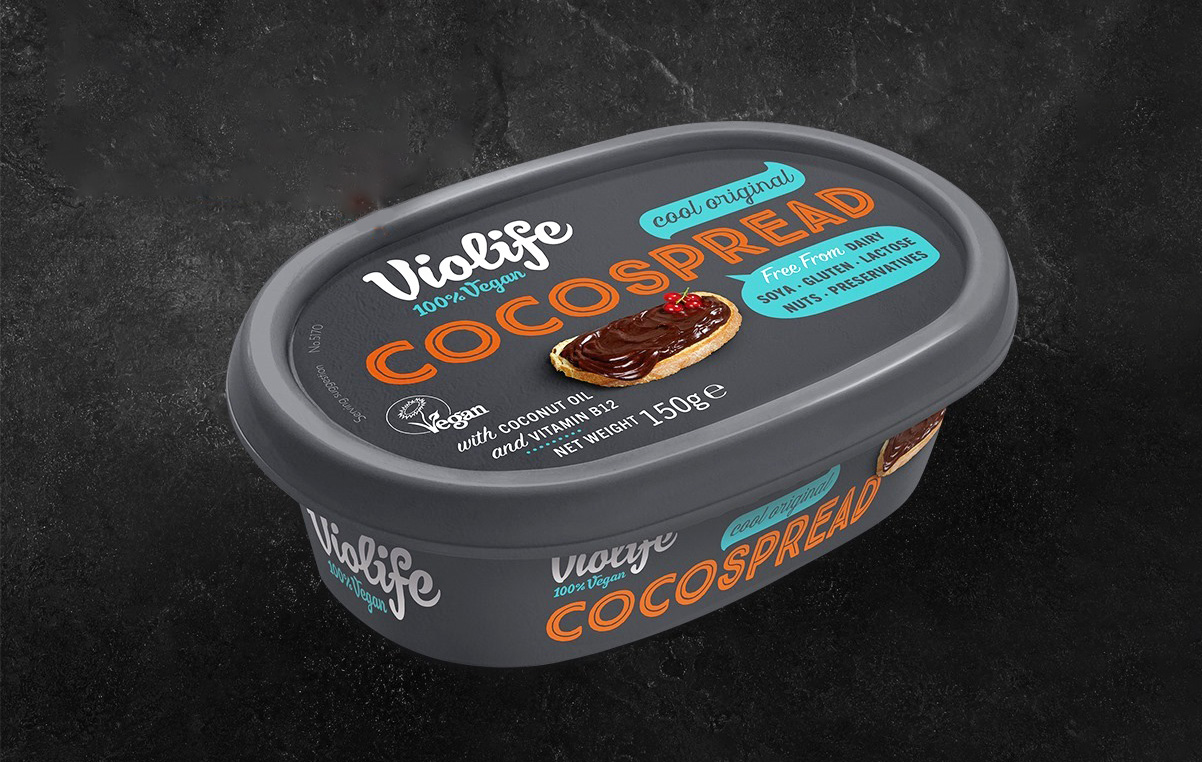 Vegan cheese brand Violife also recently got into the dessert spread business with the launch of Cocoaspread. While it does not contain hazelnuts, the vegan spread is free from palm oil and made to satisfy spreadable chocolate cravings without dairy or any other animal products.
Stranger (vegan) things have happened
Schnapp is not the only Stranger Things cast member to get behind vegan products. Star Millie Bobby Brown—who plays Eleven on the series—launched her first beauty line, Florence by Mills, in 2019. Named after her grandmother, the vegan and cruelty-free brand is made for the "sophisticated teenager" and features eye balm, moisturizer, facial scrub, mascara, concealer, fish-shaped under-eye masks, and more, all priced between $10 and $34.
On set, things got even more vegan-friendly as the second season of Stranger Things welcomed vegan actress Sadie Sink to play the role of Mad Max. In a 2017 interview with Just Jared, Sink revealed that she followed a vegetarian diet before fellow vegan actor Woody Harrelson—with whom she worked on film The Glass Castle—helped the young starlet go vegan. Off the screen, Sink also promotes vegan fashion and rocked outfits made by vegan brand Hiraeth Collective (which is co-founded by vegan actress Rooney Mara) to red carpet events, including the 2018 Nickelodeon Kids' Choice Awards and ​​70th Annual Primetime Emmy Awards.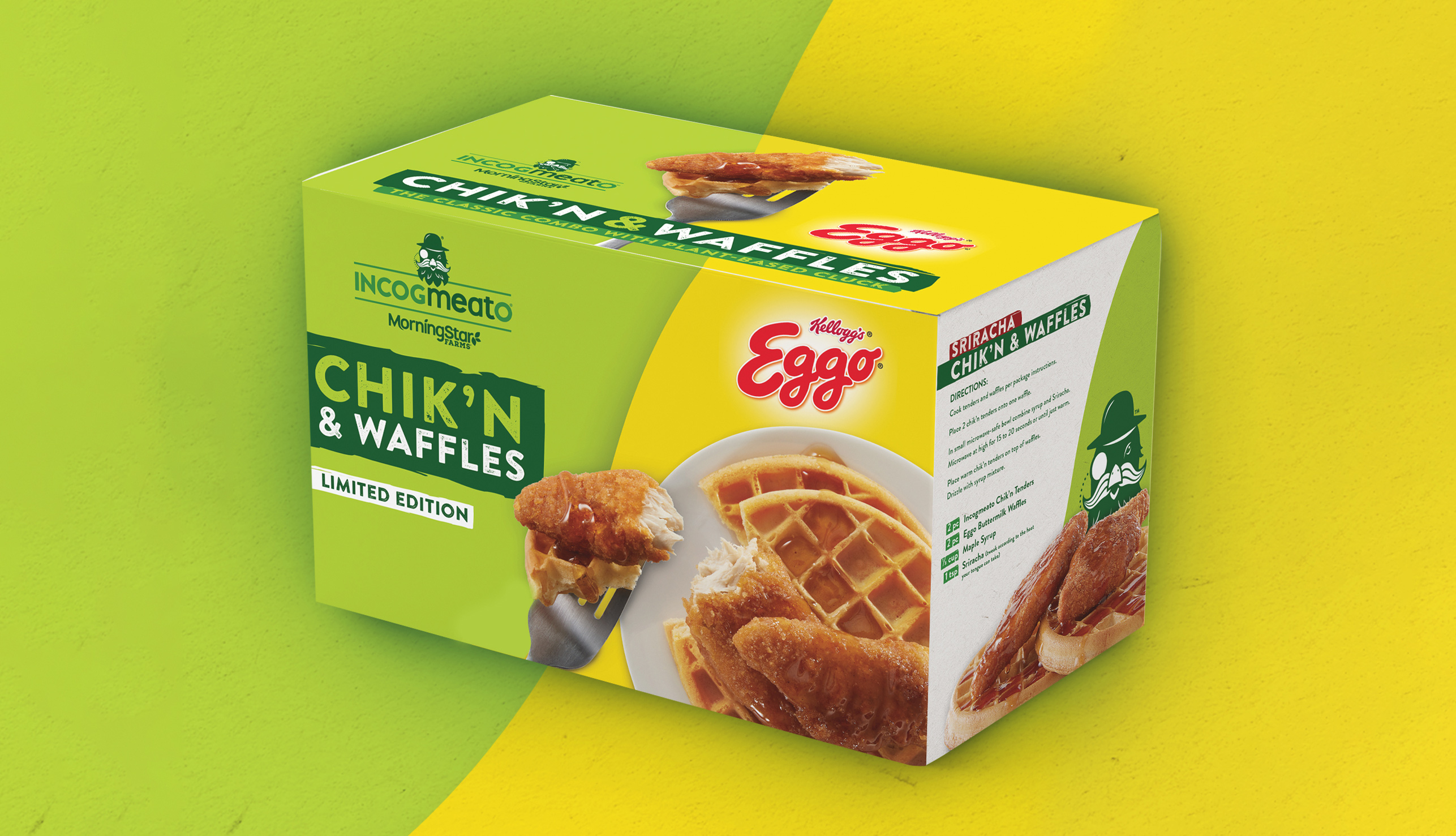 Earlier this year, Eggo waffles—arguably Stranger Things' biggest star—got into veganism, too, by adding vegan chicken to its waffle packs for the first time. Created in partnership with fellow Kellogg's-owned brand MorningStar Farms, the limited-edition Chik'n and Waffles combo pack featured vegan Ingocmeato chicken and was available through a one-day giveaway in celebration of National Waffle day on August 24. Unfortunately, while the chicken element was vegan, the Eggo waffles in the pack were not.
For more about vegan Nutella, read:
Famed NYC Chocolatier Launches Vegan Nutella
Starbucks Debuts Vegan Nutella-Inspired Macchiato

The Ultimate Guide To Vegan Nut Butters