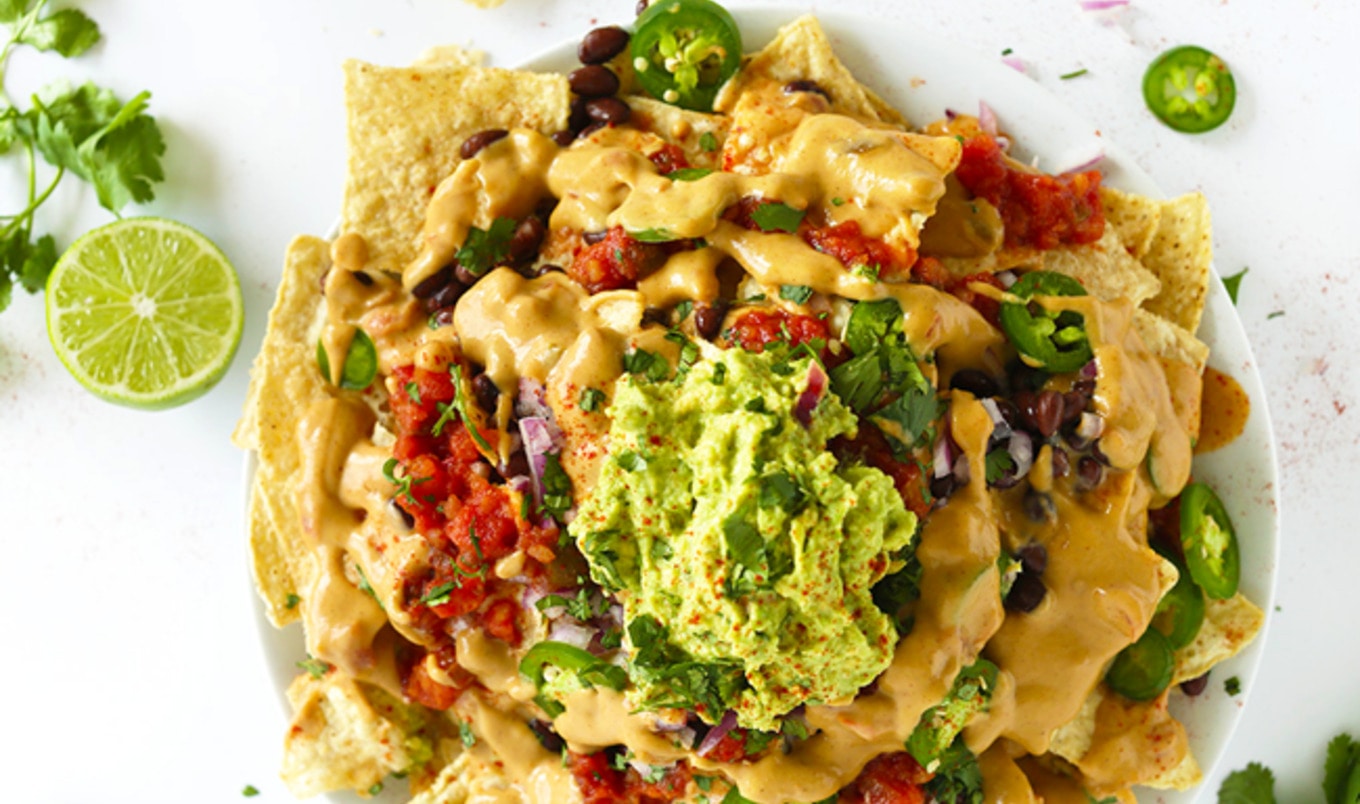 Whip up a batch of these cheesy, easy-to-make nachos for all of your vegan snack needs.
October 21, 2021
---
Sometimes, it seems like tacos get all the glory. They even have a day devoted to them every week. However, today, we're celebrating International Day of the Nacho with 10 vegan recipes that are crunchy, gooey, and shareable. Invented in 1943 by a man named Ignacio Anaya, nachos are a no-stress dish that can be prepared in a matter of minutes and help us use leftovers in our refrigerator. So, to celebrate this great food, why not grab your friends and have a nacho party? Or don't, and keep them all for yourself!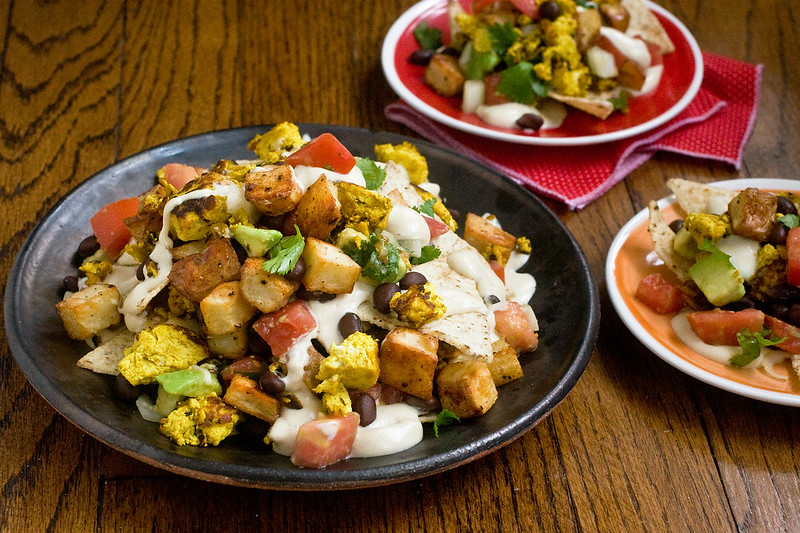 Post Punk Kitchen
1 Breakfast nachos
Wake up to breakfast nachos, or maybe surprise someone with breakfast in bed with this savory delight made by cookbook author and restaurant owner Isa Chandra Moskowitz. Made with tofu, potatoes, and avocado salsa, this dish refutes the notion that you can't have dinner for breakfast.
Get the recipe here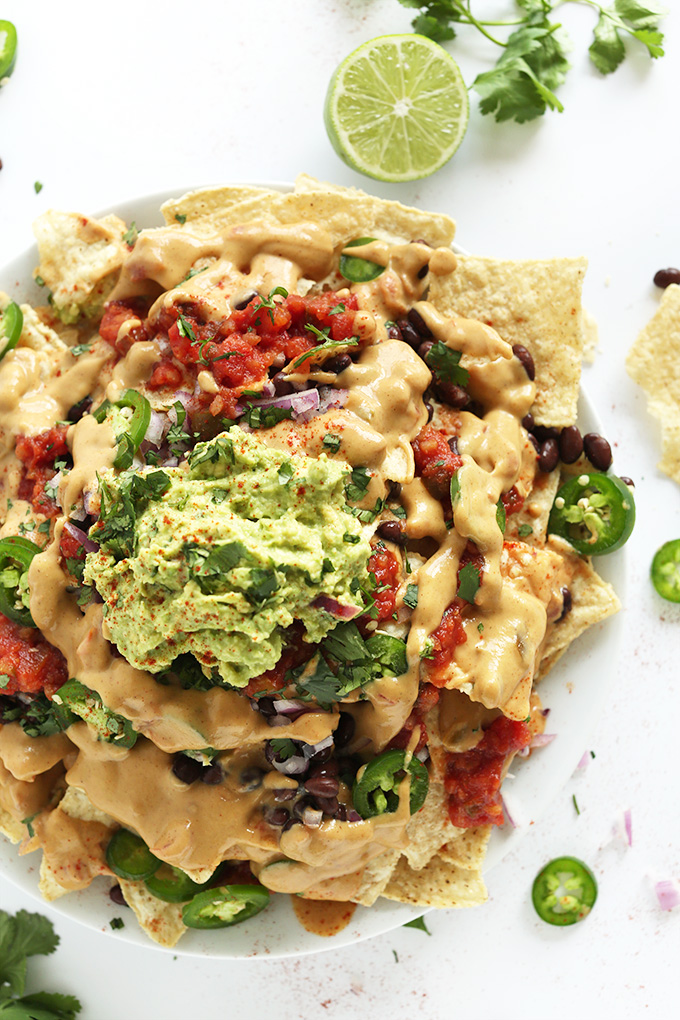 The Minimalist Baker
2 Minimalist nachos
The Minimalist Baker is known for her quick, easy recipes with minimal ingredients, and this recipe proves that. If you prepare her Cashew-less Vegan Queso ahead of time, you're looking at fresh, delicious nachos in 15 minutes.
Get the recipe here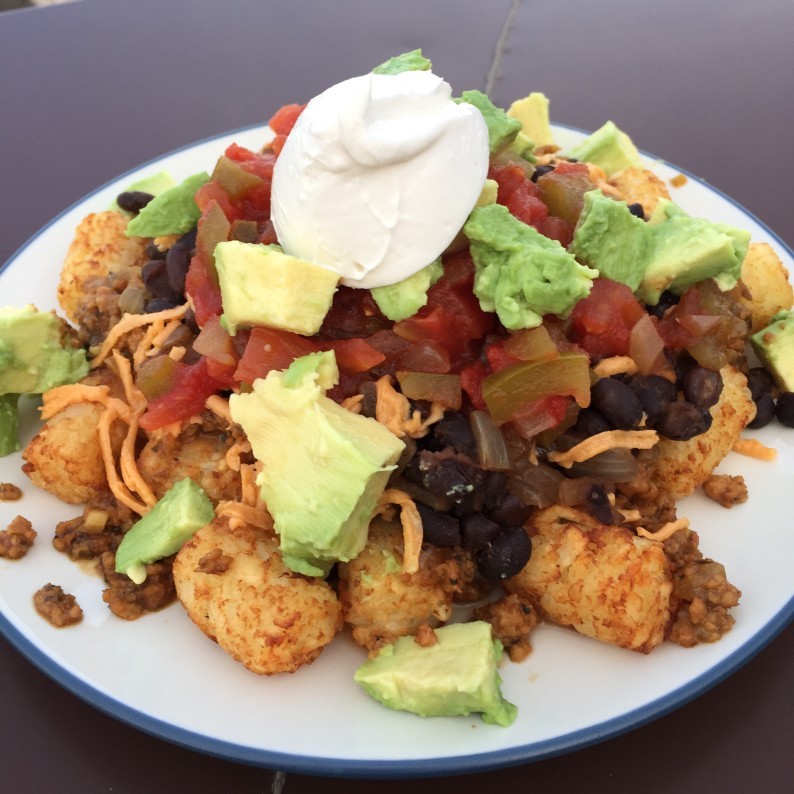 VeganMos
3 Totchos
No list of nachos is complete without beloved totchos. Often made with traditional nacho toppings, these delicious treats replace the tortilla chips with tots for an awesome snack that's ready in minutes. If you want something different, try topping your tots with cheeseburger ingredients such as lettuce, tomatoes, and onions instead.
Get the recipe here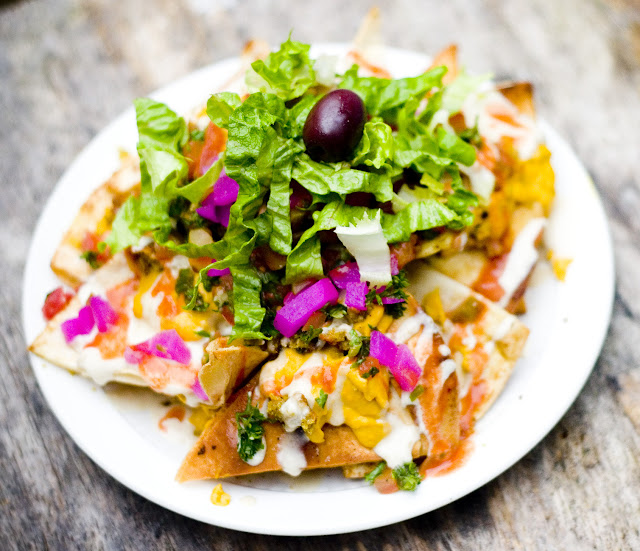 No Face Plate
4 Falachos
No Face Plate has created a winning combination of pita chips, hummus, crumbled falafel, hot sauce, and tahini atop tortilla chips. This is one mash-up we'll be enjoying year-round.
Get the recipe here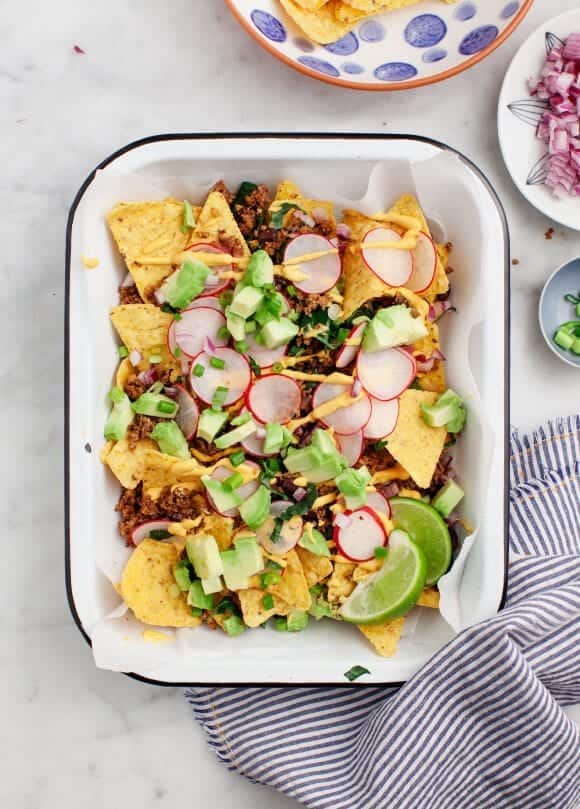 Love & Lemons
5 Healthy nachos
Love & Lemons has the perfect recipe for those who want to indulge without any guilt. Named "Healthy Loaded Vegan Nachos," this dish calls for a walnut mushroom "meat" that comes together in a few minutes without too much work.
Get the recipe here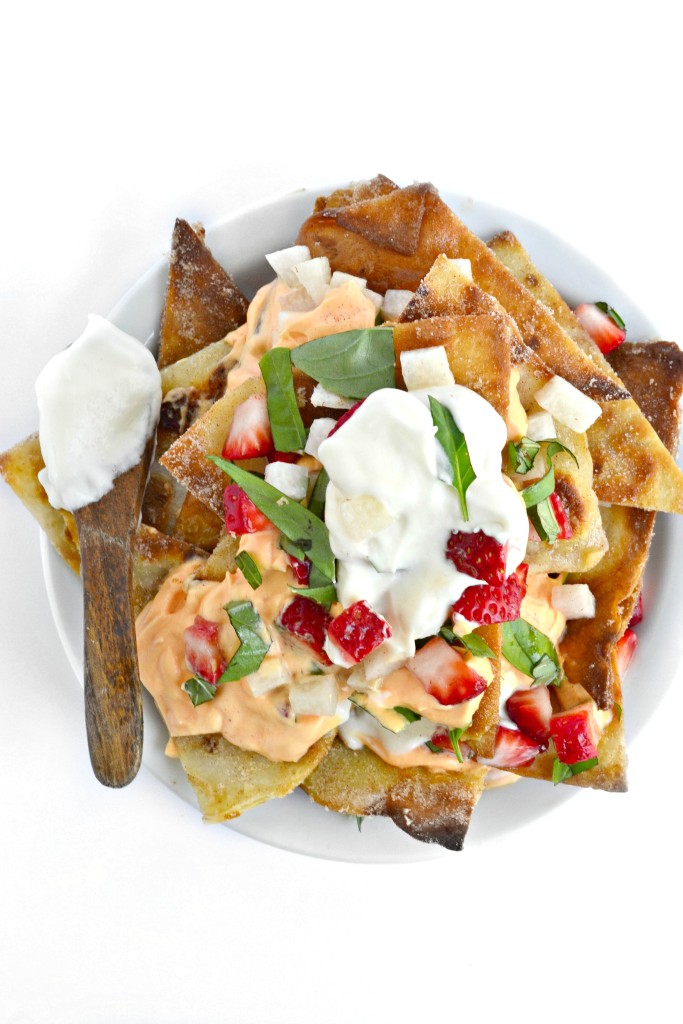 Fork & Beans
6 Cinnamon nachos
Like sweets? If so, how about a plate of dessert nachos to satisfy your sweet tooth? Cinnamon-coated tortilla chips topped with coconut whipped cream and fresh fruit will have you do a double take when it comes to this dish from Fork & Beans.
Get the recipe here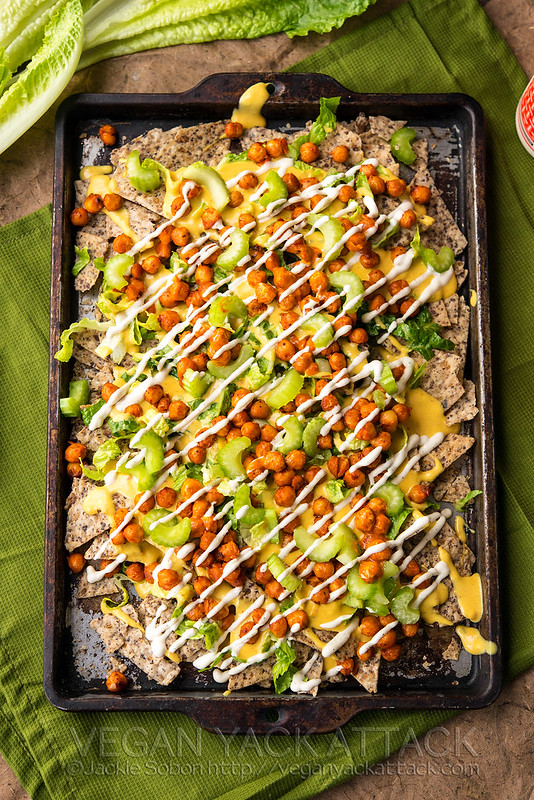 Vegan Yack Attack
7 Buffalo chickpea nachos
These Buffalo Chickpea Nachos topped with celery and ranch will have you wondering why you never thought of making these before. Don't feel like making your own ranch? Top these bad boys with some Follow Your Heart Blue Cheese dressing.
Get the recipe here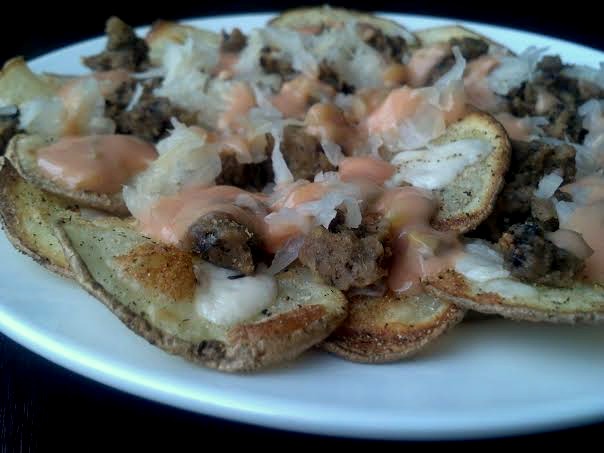 Clean Eating Veggie Girl
8 Reuben nachos
If you like Reubens, you'll love all those ingredients in nacho form. Even better is the fact that this recipe has a potato chip base, which makes them extra tasty.
Get the recipe here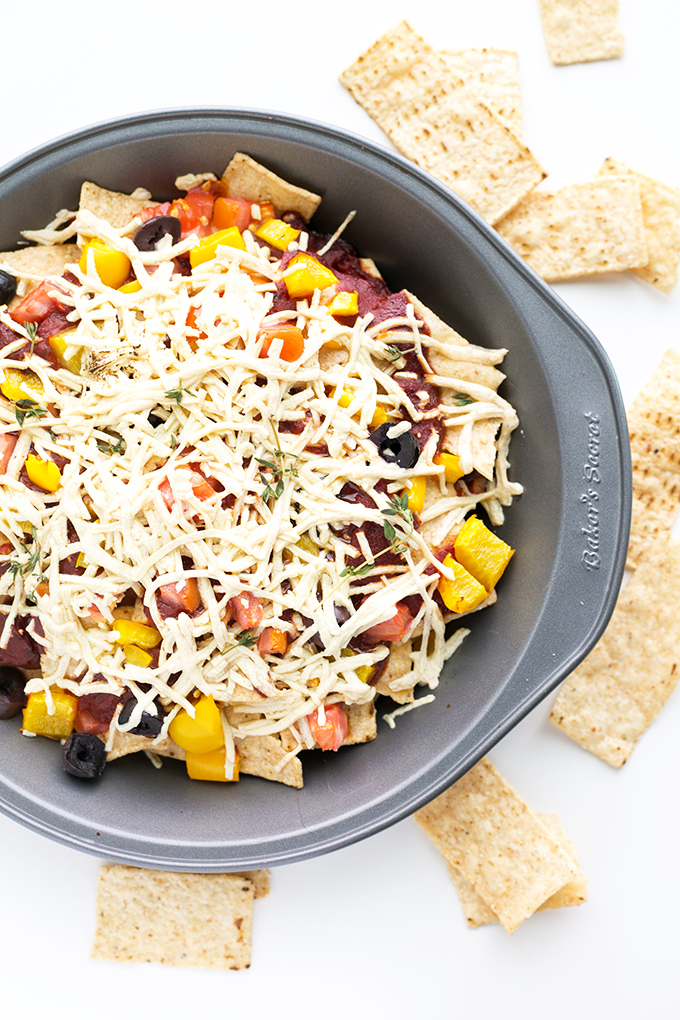 Crazy Vegan Kitchen
9 Pizza nachos
Our two favorite hand-held snacks meet to create these pizza nachos! Tomato sauce, melty cheese, and your favorite pizza toppings unite for the ultimate munchie experience. You'll never have to choose between pizza and nachos again!
Get the recipe here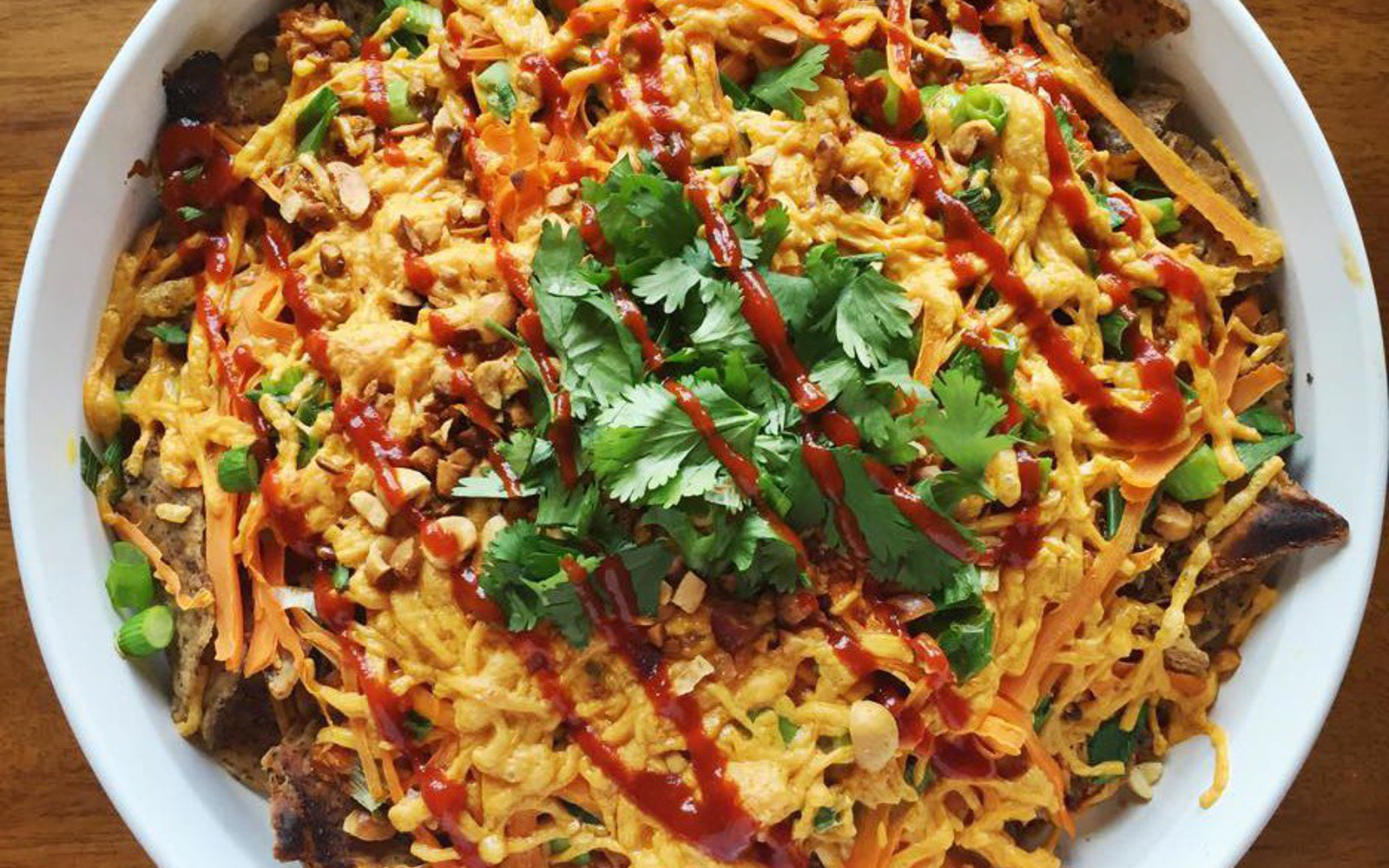 Conscious Chris
10 Pad Thai nachos
East meets West in this fusion dish from Conscious Chris. Potato chips and cheddar are topped with traditional Pad Thai ingredients such as bean sprouts, peanuts, and cilantro. Drizzle with peanut butter sauce and Sriracha for a taste explosion!
Get the recipe here
Perri Lerner is a freelance writer eating her way around Portland, OR. Kendy Paxia likes sharing her nachos with her boyfriend and thinks there is always room for more hot sauce.