American food manufacturer General Mills just launched its first vegan cheese brand Bold Cultr, which utilizes animal-free whey to create a dairy-identical cheese without cows. The brand's first product is plain vegan cream cheese, and it is currently developing two additional flavors of vegan cream cheese along with vegan cheese slices and shreds.
Bold Cultr is aimed at consumers looking for cheese alternatives that have the same taste and texture of dairy, but without the animal. To create its products, the brand uses an innovative animal-free whey protein developed by food startup Perfect Day. The startup's whey-making process involves producing milk protein through precision fermentation, which introduces a protein blueprint to microflora that then takes the place of a cow and produces a functionally identical protein to dairy milk. Since the protein functions just like milk protein, Bold Cultr uses time-tested traditional cheesemaking techniques to blend and ferment it.
Bold Cultr was founded by Drake Ellingboe, Laura Engstrom, and Illeme Amegatcher, who are on a mission to revolutionize animal products, starting with cheese. "With the rise of plant-based and flexitarian diets, there is a need for a cheese alternative that has the same taste, texture, and functionality as dairy cheese," Engstrom said on General Mills' blog. "Many of the consumers we talked to want to be animal-free but cheese is holding them back—the alternatives aren't doing what consumers want them to. We're excited to reimagine what cheese can be and tackle this consumer problem head on."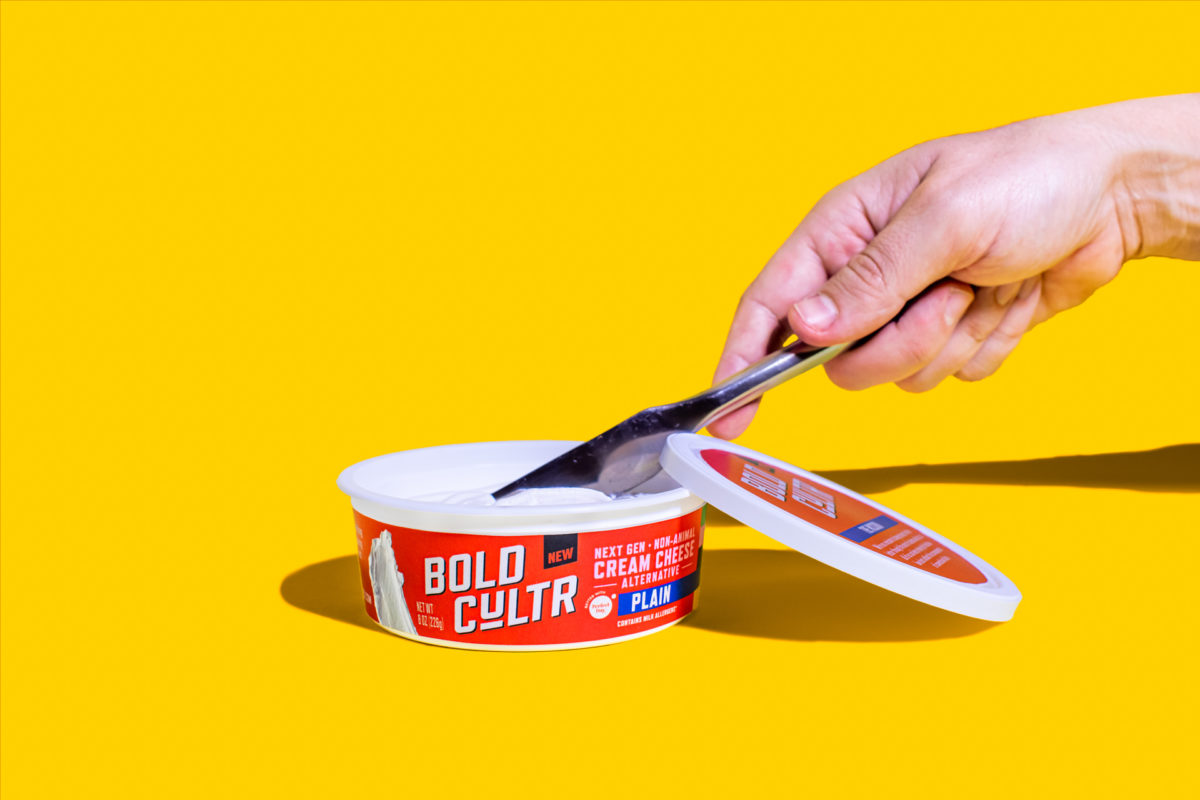 General Mills gets into dairy-identical vegan cheese
The Bold Cultr team is part of General Mills' internal accelerator unit, which teams up with start-ups and entrepreneurs to accelerate advantaged technologies. "The innovations coming out of our G-Works teams are an example of General Mills truly thinking differently about how we innovate. It starts with solving real consumer problems, developing breakthrough solutions—and then fueling those brands using the scale and capabilities of General Mills to accelerate their growth," Doug Martin, Chief Disruptive Growth Officer, said on General Mills' blog. "This first product from Bold Cultr is proof positive that we're finding new ways to test and learn outside of our core portfolio and in a whitespace of the food industry."
General Mills first began teasing its animal-free cheese concepts earlier this year with a brand called Renegade Creamery, which the company said has since been replaced with Bold Cultr. Bold Cultr is available online through its website, and in select Hy-Vee supermarkets in Minnesota. Rise Bagel Co., a Minneapolis-based artisan bagel shop, will also serve Bold Cultr's vegan cream cheese beginning in January. After testing and learning with early partners in foodservice, it plans to expand its retail and digital footprints in the coming months.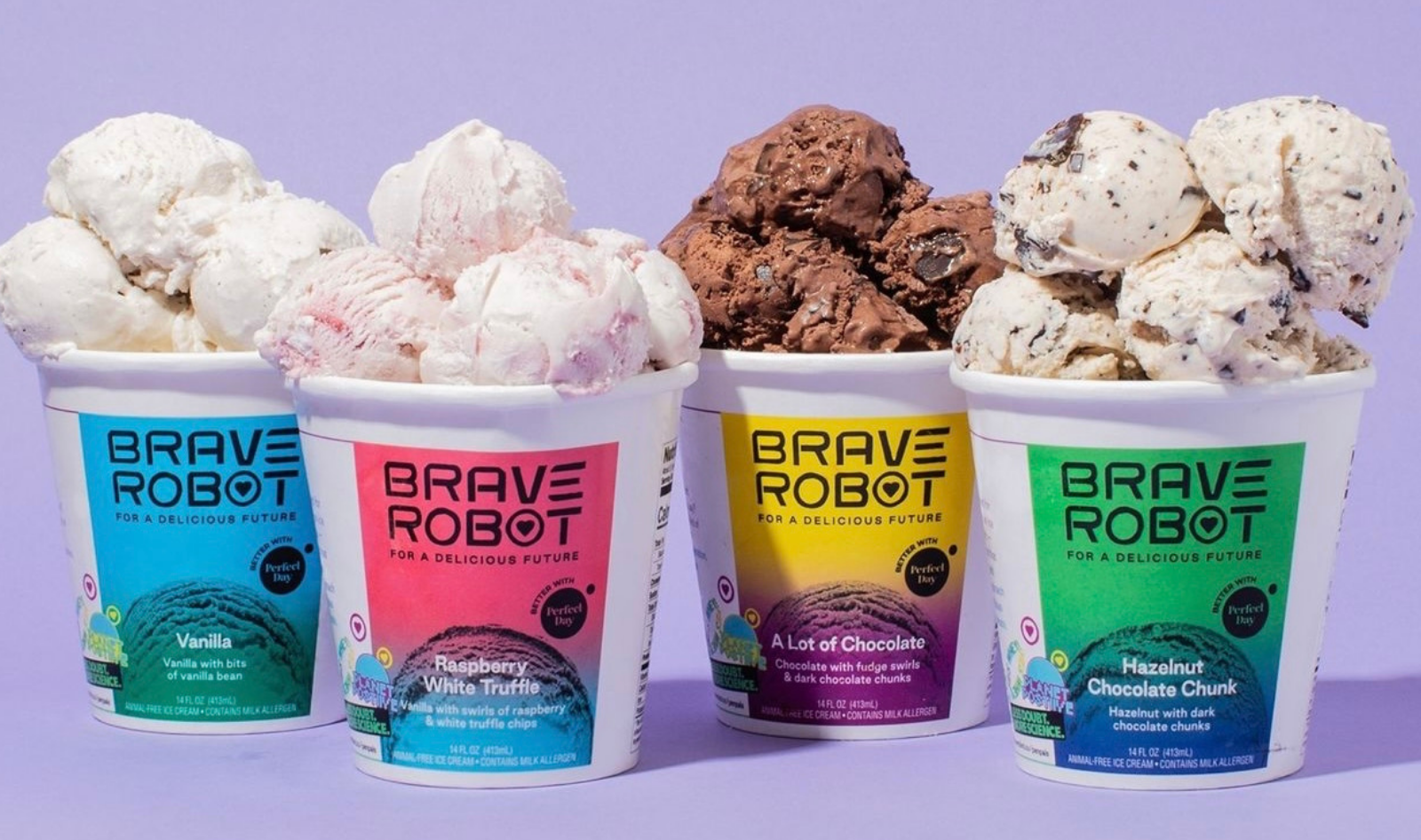 Perfect Day partners with other companies
In addition to Bold Cultr, pioneer Perfect Day has partnered with a number of other companies that can use its innovative proteins to develop vegan versions of traditional dairy products. Perfect Day's animal-free whey protein is now used by several companies, including its own CPG brands Brave Robot and Modern Kitchen, Swedish-style ice cream brand N!CK'S, Graeter's Ice Cream, and Natreve vegan protein powders. Coffee chain Starbucks has also been testing items featuring milk and ice cream products from Perfect Day in coffee shops in the Pacific Northwest.
While this is General Mills' first foray in the vegan cheese space, the company has offered other dairy-free products such as plant-based yogurt under its Oui and GoGurt brands and vegan mac and cheese under its Annie's brand. The company has also invested in vegan dairy companies such as Kite Hill and Good Catch through its 301 Inc venture arm.
For more on animal-free dairy, read:
Vegan Cheese Made From Animal-Free Casein to Launch in 2023
Leonardo DiCaprio Joins Perfect Day to Fight Climate Change
Dairy-Identical Vegan Startup Raises $11.3 Million to Expand Worldwide