Food-technology startup UPSIDE Foods (formerly known as Memphis Meats) opened its first large-scale production facility in Oakland, CA this week with the mission of making lab-grown meat "a force for good." While slaughterhouses and feedlots are hidden from view in rural areas, UPSIDE Foods' Engineering, Production, and Innovation Center (EPIC) is nestled in the bustling Emeryville neighborhood of Oakland where it aims to attract visitors to showcase its innovative way of creating meat from a small sample of animal cells.
Outfitted with windows in every area to foster transparency—another stark contrast to traditional meat production plants—EPIC spans a whopping 53,000-square-feet and features an open kitchen concept in the front to help visitors envision how cultivated meat will be integrated into a restaurant or home kitchen setting. Visitors will also be able to view the area where cultivated meat is grown, which looks similar to a beer brewery lined with bioreactors in which the meat is cultivated.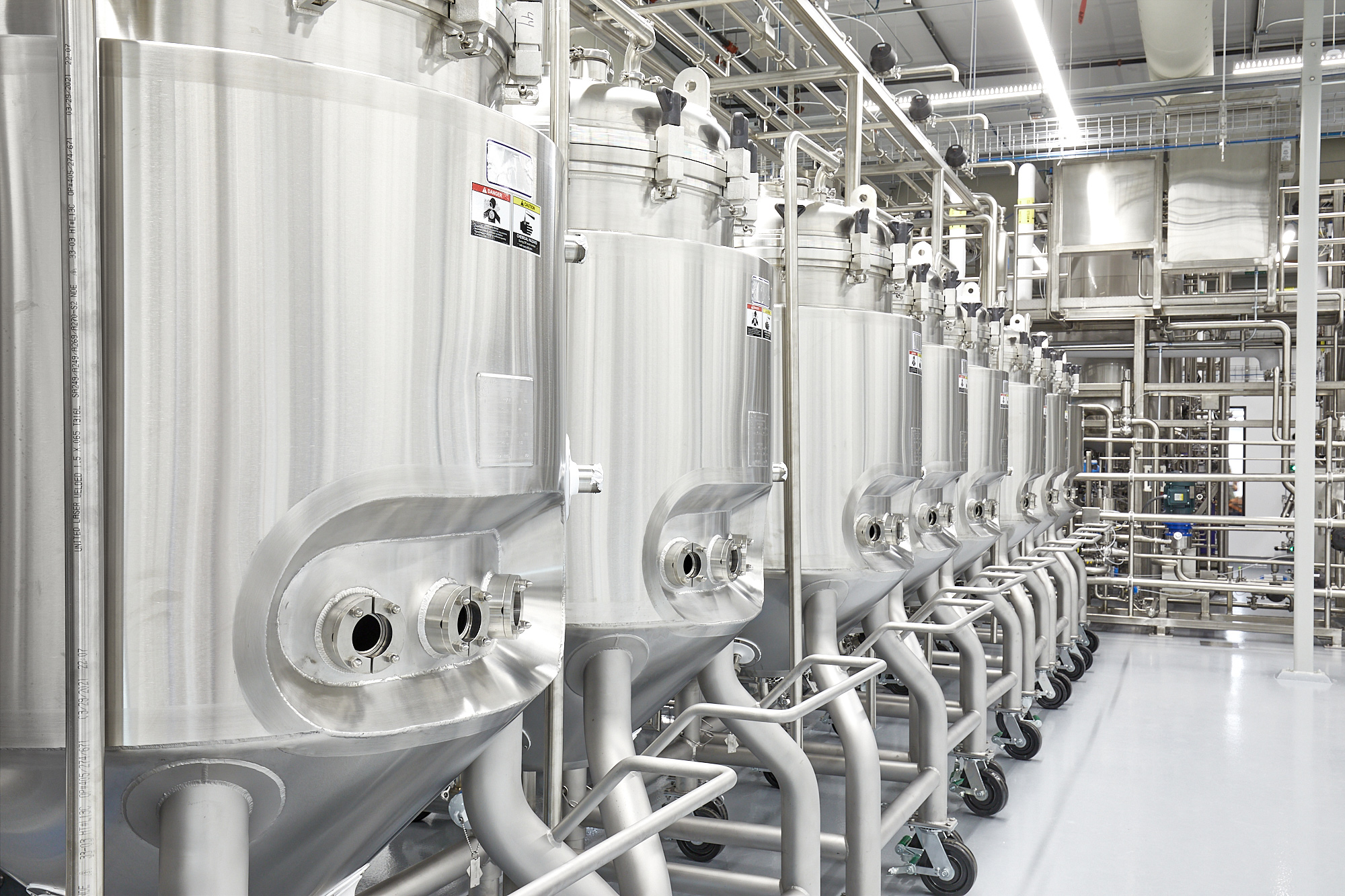 "When we founded UPSIDE in 2015, it was the only cultivated meat company in a world full of skeptics. When we talked about our dream of scaling up production, it was just that—a dream," Uma Valeti, MD, UPSIDE CEO and founder, said in a statement. "Today, that dream becomes a reality. The journey from tiny cells to EPIC has been an incredible one, and we are just getting started."
The facility can currently produce 50,000 pounds of cell-based meat, with a future capacity of more than 400,000 pounds of the innovative meat annually. The first consumer tours of EPIC will begin in January 2022.
The UPSIDE of lab-grown meat
Globally, more than 88 billion animals are raised and slaughtered for food in an industry that fuels the climate crisis with waste and greenhouse gas emissions while only providing 18 percent of the world's calories. A cardiologist, Valeti founded UPSIDE with the express mission of making traditional meat production practices obsolete and replacing them with a much less environmentally damaging approach. While UPSIDE initially looked to lab-grown beef, it pivoted to first producing chicken, the most popular source of protein amongst Americans who consume an average 90 pounds of chicken meat per year.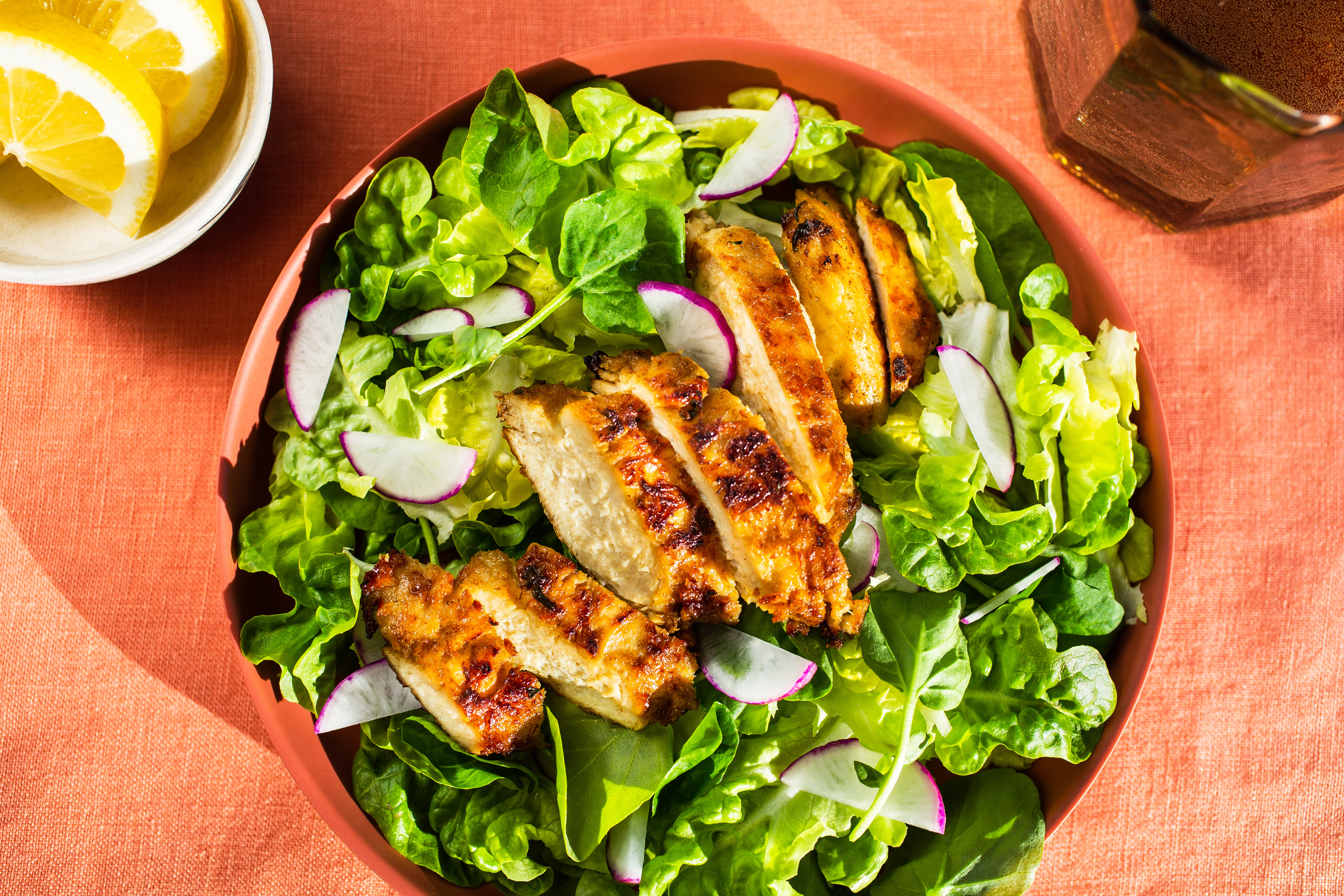 "UPSIDE Foods continues to be a trailblazer in the industry, and their groundbreaking facility means consumers are now closer than ever before to buying cultivated meat in stores," Bruce Friedrich, founder and CEO of food advocacy nonprofit Good Food Institute (GFI), said in a statement. "UPSIDE's new Center will be focused on key technical hurdles and producing cultivated meat for consumers at scale."
A pioneer in the cell-based space, UPSIDE was the first company to raise seed funding in 2016. Last year, UPSIDE closed a $161 million Series B round led by Asia-based firms SoftBank Group and Temasek, with additional funding from animal agriculture giants Cargill and Tyson Foods.
Earlier this year, UPSIDE partnered with world-renowned chef Dominique Crenn, the first woman in the United States to ever be awarded three Michelin stars. Crenn is working to get another first under her belt by putting UPSIDE's cell-based chicken on her menu at Atelier Crenn, her acclaimed San Francisco restaurant where meat has been off the menu since 2018.
"There are a few moments in the history of UPSIDE that have made this journey feel real to me," Valeti said during the opening celebration of EPIC this week. "But nothing has made it feel more real than setting foot in this facility for the first time. To see our vision not just come to life but at such a massive scale, has been amazing … The road ahead will be winding, long, and hard but so worthwhile. We've never been as close as we are today to realizing our mission of creating a world where meat is a force for good."
While the future looks bright for UPSIDE, one of the remaining obstacles to getting its lab-grown chicken on menus hangs on regulatory approval. Currently, the only place in the world to allow the sale of lab-grown meat is Singapore, which approved the sale of GOOD Meat chicken (made by the cellular agriculture arm of food-tech startup Eat Just, maker of vegan JUST Egg). Other countries, including Qatar, are expected to follow. At EPIC, UPSIDE incorporated a federal inspection room for use by FDA and USDA agents once regulatory approval is in place.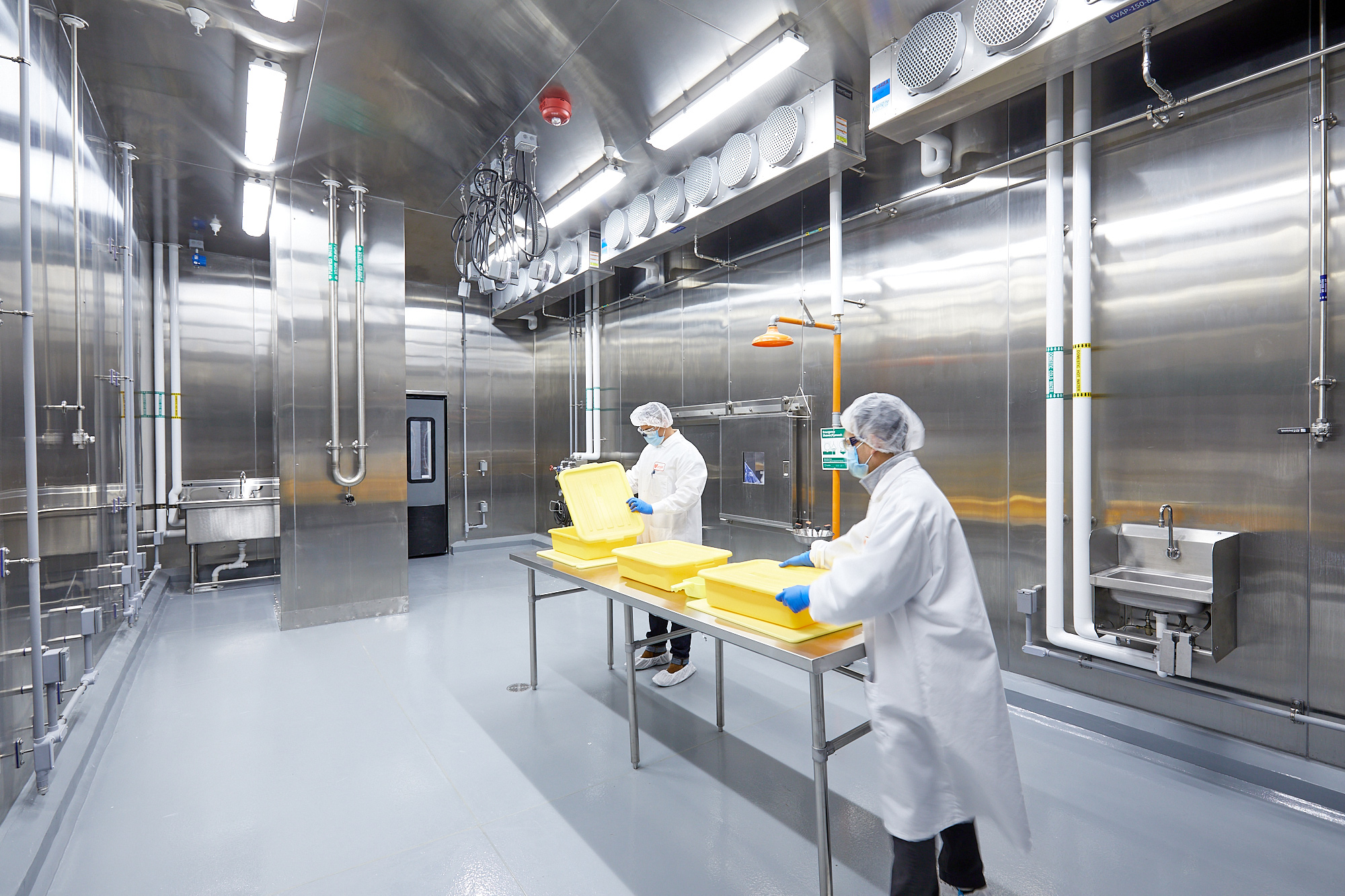 Saving the planet with cell-based meat
Currently, world leaders are gathered in Glasgow for COP26 where the US and 100 other countries have committed to slashing methane—a greenhouse gas that is 80 times more potent than carbon dioxide—emissions by 30 percent by 2030. This commitment highlights the need for reducing global reliance on traditional forms of animal agriculture, a major contributor to methane emissions. GFI startup innovation specialist Audrey Gyr says that the proliferation of cellular agriculture is one major solution in this realm.
"The recent commitments at COP26 to cut methane production and save forests should be followed by commitments to fund alternative protein R&D and to incentivize private sector R&D and infrastructure build-out. This would be a win for the cultivated meat sector and a win for the planet," Gyr said in a statement. "This is also a major step forward in creating a culture of transparency in our food system. UPSIDE will have literal windows looking into their production facility, allowing consumers to see every part of the process for how their meat is made—a first for many Americans."
The outlook for this new way of producing meat is hopeful as last month, the USDA made its first investment in the lab-grown meat industry. The government agency will award $10 million over the course of five years to Tufts University to establish the National Institute for Cellular Agriculture, a flagship American cultivated protein research center. GFI's Friedrich explains that public investment in this sector is crucial in order for real change to occur.
"In 2016, UPSIDE Foods was the first cultivated meat company to raise a Seed round. Flash forward five years, and now there are more than 70 companies working to create consumer-ready cultivated meat products," Friedrich said. "But there is still too much innovation required for a single company, or even a handful of companies, to truly transform our food system. Governments must invest in these innovations now if we're to stand a chance of moving the world to net-zero emissions by 2050."
For more about cell-based meat, read:
World's First Lab-grown Ribeye Steak Is Here
Leonardo DiCaprio Invests in Cell-Based Meat Companies to Save the Planet
Startup Aleph Farms Makes Lab-grown Meat in Space