San Francisco-based vegan food brand Hooray Foods is expanding its products into Canada. The brand's innovative bacon-flavored strips that look, cook, and taste like animal-derived bacon are rolling out to 180 locations of Canadian grocery chains Sobeys, Safeway, and Thrifty Foods in Ontario and British Columbia.
Canadian-born Hooray Foods founder Sri Artham launched the startup to develop plant-based versions of pork products, starting with its hyperrealistic bacon, as a way to tackle the environmentally damaging effects of the pork industry. With 75 million pigs currently living on farms across the US, it is the second-largest agricultural source of greenhouse gases in the United States after the cattle industry.
Previously, Artham created a technology startup to help farmworkers and promoted ethical foods at Fair Trade USA. Hooray Foods grew out of Artham's home kitchen, where he tinkered with ingredients to create the vegan bacon. After receiving positive feedback from a seasoned chef, he launched Hooray Foods at several Bay Area restaurants.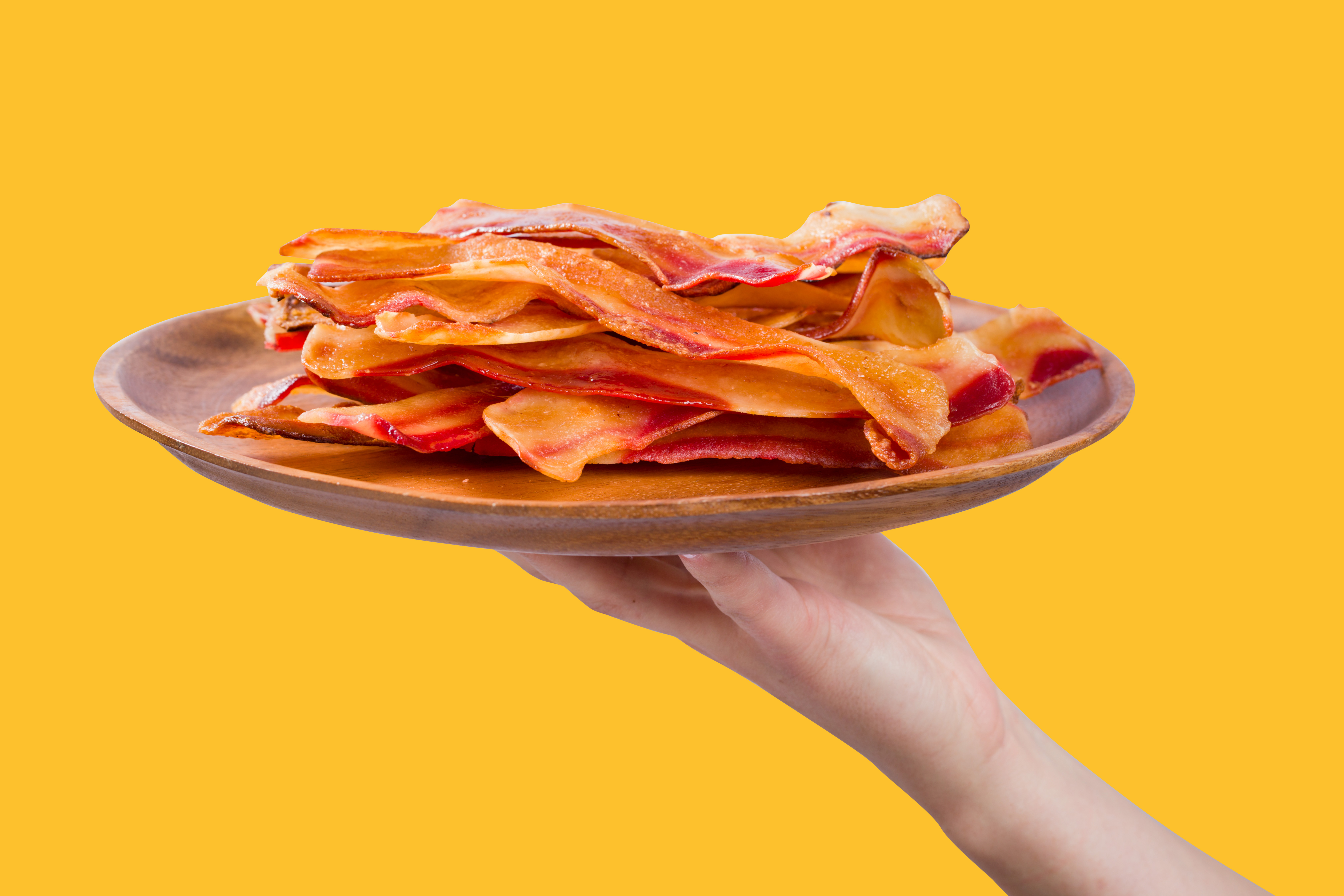 Bringing home the vegan bacon
In October 2020, Hooray Foods made its retail debut at 300 locations of Whole Foods Market nationwide. Since officially launching the product last year, the company has sold more than 1.3 million strips of vegan bacon in the US.
"We've experienced rapid growth in the US since our launch a year ago. People who love bacon, love Hooray," Artham said in a statement. "As a Canadian, I'm beyond excited to 'bring home the bacon' and offer Canadian shoppers a unique and delicious meat alternative. Sobeys Inc. is a perfect partner in this as they've been at the forefront of providing customers with innovative plant-based options."
What sets Hooray Foods' vegan bacon apart
Hooray Foods sets its bacon-flavored strips apart from other meat-free bacon alternatives in the way it encapsulates fat. This allows replicating the unique taste and texture of bacon, as well as adding to the nostalgia and experience of cooking it similar to its animal-derived counterpart but without animals suffering for it.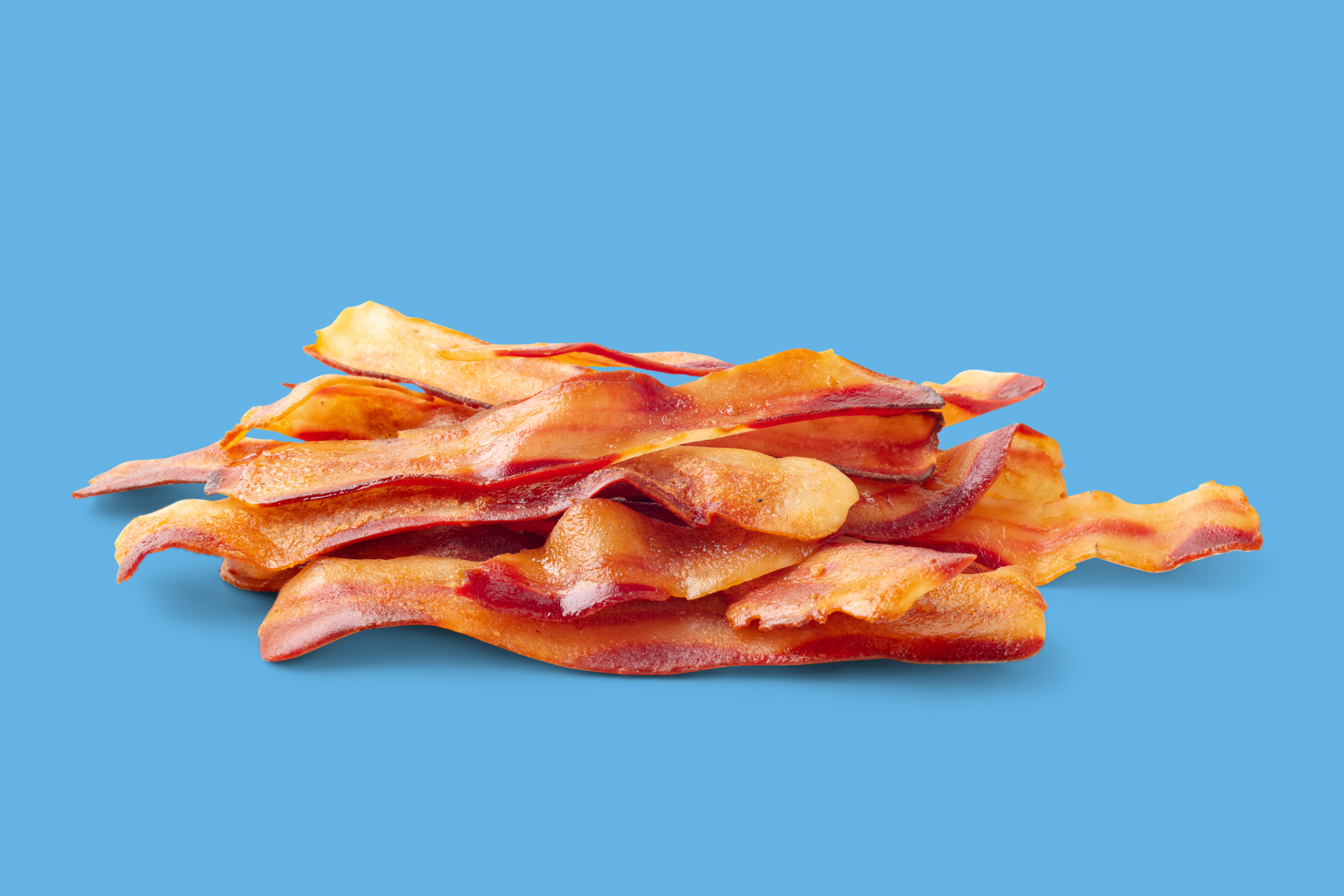 The flavor profile features a mix of umami, salty, and smoky with a hint of sweetness. This is achieved with ingredients such as coconut oil, rice flour, tapioca starch, liquid smoke, umami seasoning (shiitake mushrooms, salt, mushroom extract, calcium carbonate), maple syrup, salt, and beet juice concentrate.
Hooray Foods enters the Canadian market as the meat alternatives industry is booming. According to a recent Ernst and Young report, commissioned by Protein Industries Canada, the global market for meat alternatives is expected to rise to CDN$107 to $180 billion by 2035.
"At Sobeys Inc., we are passionate about providing our customers with a fulsome shopping experience by continuing to introduce new and innovative products like Hooray Foods bacon-flavored strips," Rob Mikulec, Sobeys Director of Merchandising, Plant Based, Seafood, Deli & HMR, said in a statement. "We are so proud to be the first retailer to bring this product to Canadian tables and look forward to seeing the unique and delicious ways our customers add it to their breakfast meals, side dishes, and festive appetizers."
For more about vegan bacon, read:
Gordon Ramsay Dropped a Crispy Vegan Bacon Recipe on TikTok
9 Vegan Bacon Brands for Breakfast, Lunch, and Dinner
Impossible Foods "on Track" to Make Plant-Based Bacon