A 4,500-square-foot vegan grocery store and café just opened in San Diego, CA. XMarket is the United States flagship location for PlantX, a digital one-stop-shop that aims to be the vegan version of Amazon. Located in the Hillcrest neighborhood, the new retail space stocks vegan items from popular Canadian and US brands—including local vegan brands such as Kula Ice Cream, Tracy's Real Food, and San Diego Tempeh—with same-day delivery available through UberEats and Postmates.
The market carries an array of items beyond food, including cosmetics, wellness products, and indoor plants. The space also includes a new XMarket café and sandwich shop offering cappuccinos, oat milk lattes, and steeped teas, and diverse plant-based lunch options carefully curated by vegan chef and restaurateur Matthew Kenney, such as waffle-based avocado toast; caprese with Miyoko's Creamery mozzarella, tomatoes, arugula, and pesto on a focaccia bun; and bánh mì with braised tempeh, scallion mayonnaise, pickled carrots and daikon, cucumbers, and cilantro. The café also serves pastries from local bakeries Pan el Barro, The Gluten Free Bakery Co., and Yvonne's Vegan Kitchen.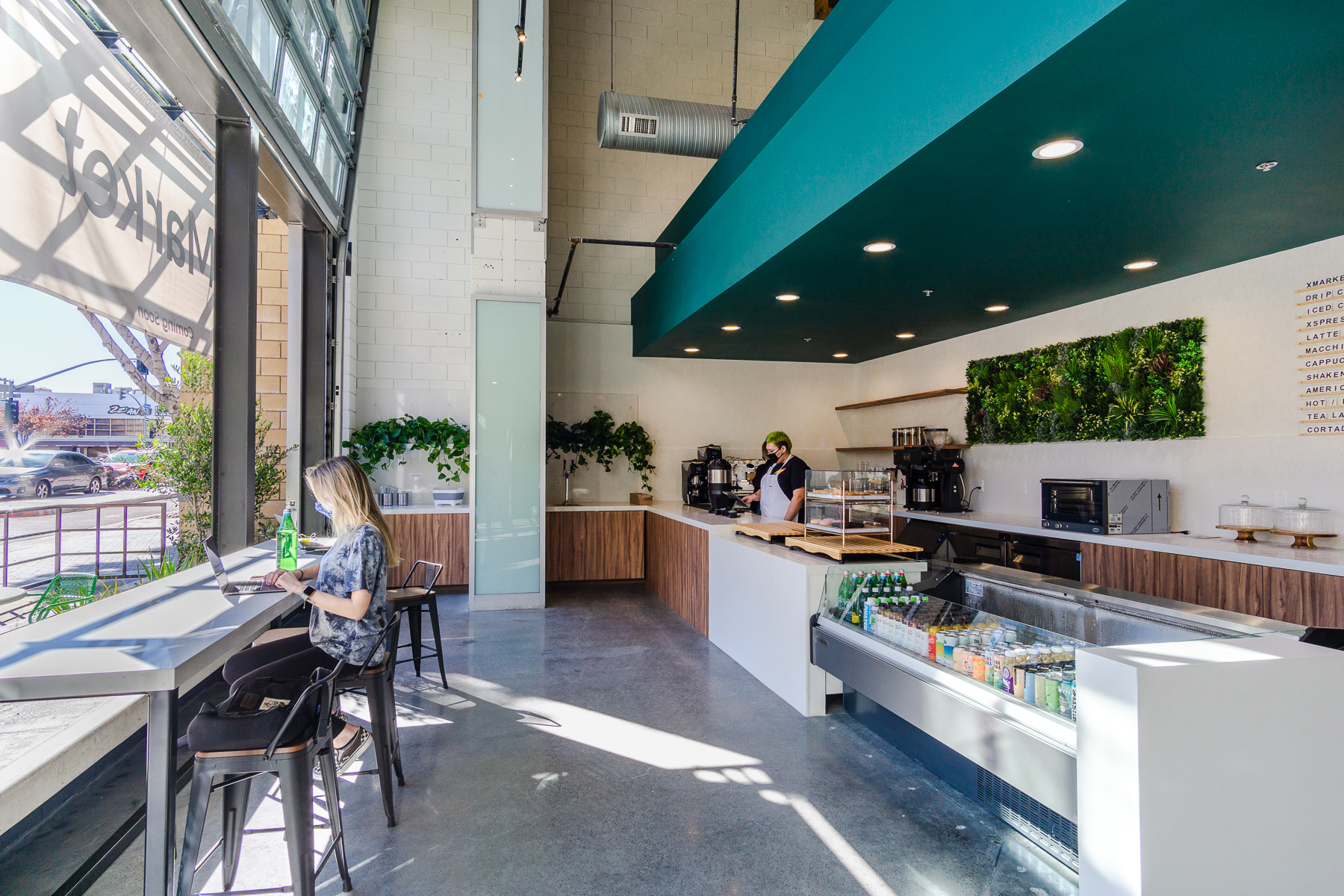 Additionally, staff have been trained by nutritionist Kelly Irwin to answer questions about the plant-based lifestyle, and educational materials are incorporated throughout the space with videos, recipe cards, and nutritional information displayed, along with product bundles to pair with the recipes.
Vegan grocery brand expands across North America
The San Diego store joins two other brick-and-mortar locations of XMarket—one in Squamish, BC, and the other in Venice, CA (formerly New Deli). Earlier this year, PlantX acquired Kenney's vegan convenience store brand New Deli and flagship store in Venice, CA, and rebranded it to become XMarket. The company also hired Kenney as its chief culinary officer and signed a five-year partnership agreement with Kenny's lifestyle company Matthew Kenney Cuisine (MKC) to help expand the XMarket concept across North America.
In addition to the three locations, the team aims to be in every major city across Canada—including Vancouver, Toronto, Montreal, Calgary, Edmonton, Ottawa, and Victoria—by the end of the year. PlantX also expects to sell more than 100 franchise locations.
"It was always our intent to build New Deli into the ultimate plant-based convenience store brand and ultimately align with a growth partner to expand it through various global markets, rather than grow it on our own," Kenney told VegNews.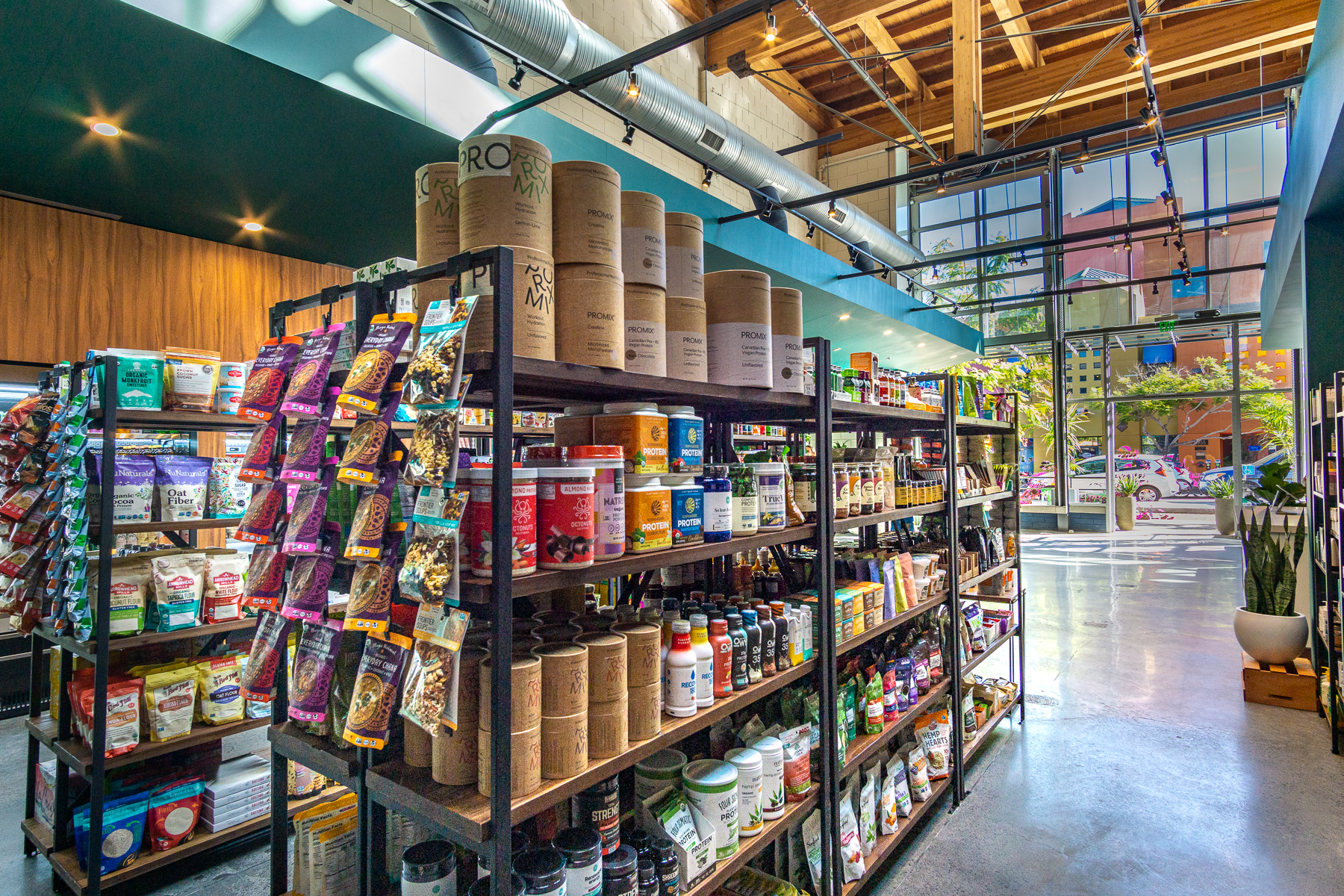 Meal delivery coming to the US
Additionally, in August, PlantX and Kenney expanded the company's offerings to include a meal delivery service, XFood, through its e-commerce platform. XFood began as a pilot program offering three-day meal plans with dishes such as breakfast burritos, mushroom alfredo, and mushroom adobo, along with cold-pressed juices, desserts, and snacks with delivery in the Los Angeles area. The program has since paused to allow the company to build out its new facility in LA before offering nationwide delivery.
PlantX has had an aggressive growth strategy since it first launched in 2019. This year, the company—which is listed on the Canadian Securities Exchange under the symbol "VEGA"—also applied to list its common shares on the NASDAQ as part of its strategy to expand into the United States and enhance the company's investor profile.
For more about PlantX, read:
Tennis Legend Venus Williams Invests in New Plant-Based Marketplace
Massive Vegan Superstore to Open in Israel
Vegan Marketplace PlantX Files for NASDAQ Listing