In July, frozen-yogurt chain 16 Handles will expand its vegan options with the launch of yet-to-be announced flavors of Oatly's soft serve. In February 2020, the fro-yo chain first added oat milk-based soft serve in Chocolate Devotion and Dreamboat Coconut flavors to its 32 locations. The forthcoming flavors will be made in partnership with Oatly, making 16 Handles the first fro-yo chain to offer Oatly's hard-to-find vegan soft serve.
In addition to oat milk-based soft serve, in January 2019, 16 Handles launched a cashew milk-based soft-serve line with a Chocolate Hazelnut Truffle flavor and added a new vegan option on the 16th of each month through March. The chain also offers vegan sorbets, soy milk-based soft serve, and vegan toppings such as dairy-free Belgian chocolate chips.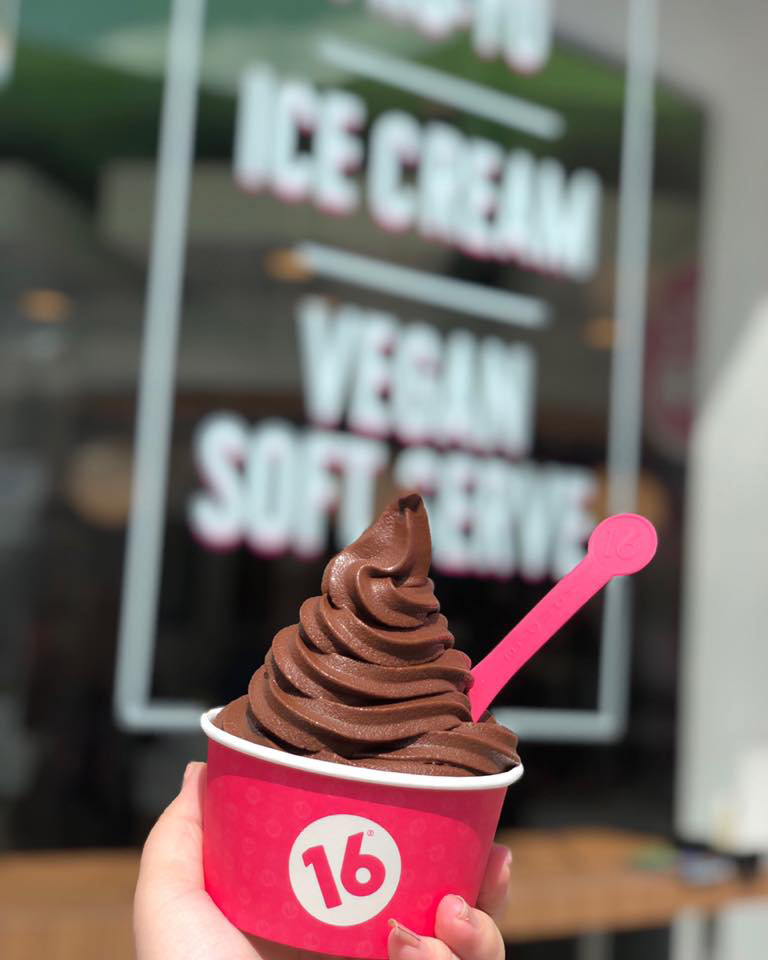 To celebrate the chain's continued commitment to dairy-free options, vegan group Capital Region Vegan Network (CRVN) is throwing an ice cream social in partnership with 16 Handles at the location in East Greenbush, NY on June 11. Attendees will be treated to a preview of the upcoming 16 Handles x Oatly vegan flavors, along with discounts and coupons.
"We're ecstatic to be working again with our friends at 16 Handles, a long-time supporter of vegan soft serve and toppings," CRVN Board member Erica Rose Thomas said. "This event featuring 16 Handles x Oatly speaks to the mass-market love of non-dairy ice cream alternatives and we expect that this event will be a hit with everyone, not just those who live a vegan lifestyle."
Oatly's vegan soft serve hits the major leagues
Oatly has been in operation for more than 25 years and sells a variety of vegan products made from oats, including milk, ice cream, and yogurt. Its most popular product is oat milk, which can be found at coffeehouses and chains, including Starbucks, nationwide.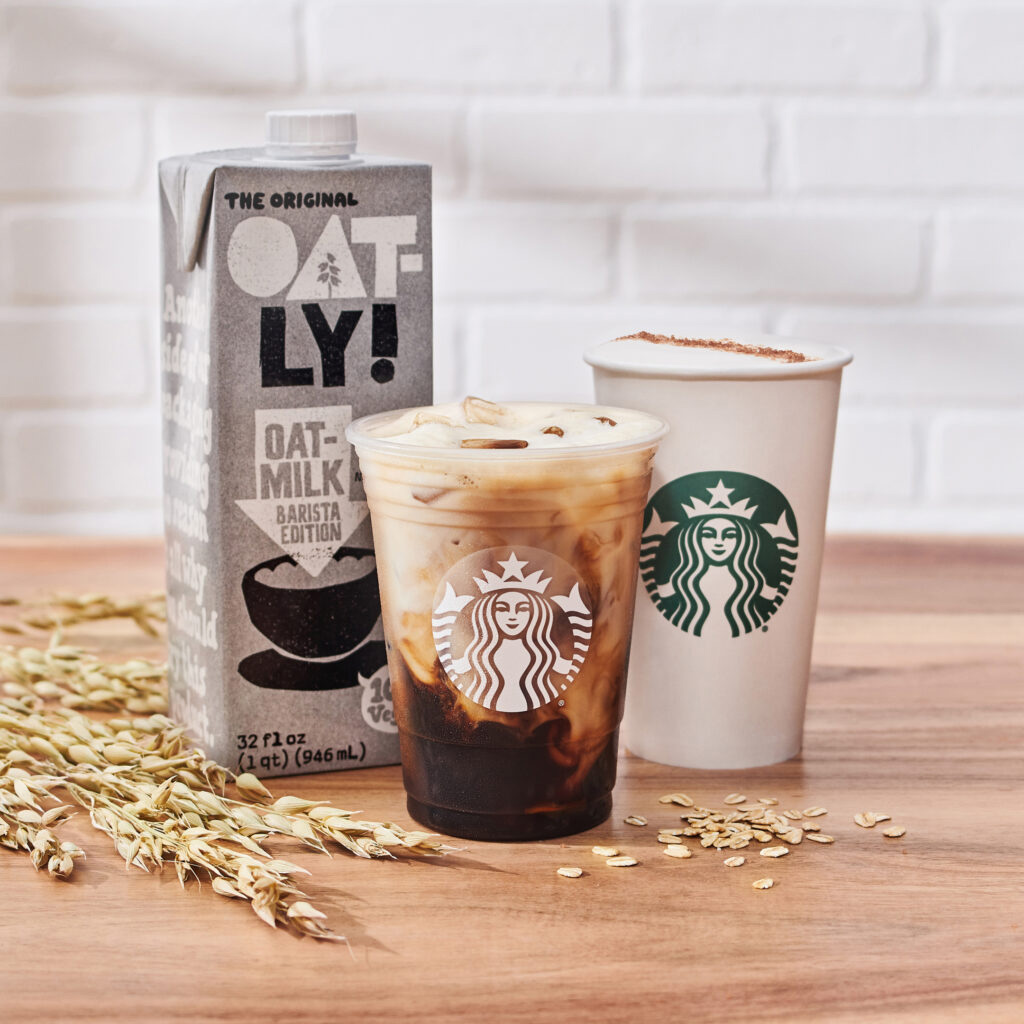 Outside of 16 Handles, Oatly's vegan soft serve is hard to find. However, that is about to change. The Swedish oat milk company recently signed a deal with several Major League Baseball (MLB) teams to bring its vegan soft serve to stadiums. In April, vanilla and chocolate flavors of Oatly's soft serve became available for $8 per cup at most concessions at Wrigley Field in Chicago, IL (home of the Chicago Cubs) and Globe Life Field in Arlington, TX (home of the Texas Rangers).
Oatly goes public
Oatly soft serve may soon not be so hard to find as the Swedish company further gains its footing in the United States and support from American investors. The brand previously had financial backing from major celebrities such as Oprah Winfrey, Natalie Portman, Jay-Z, and former Starbucks CEO Howard Schultz.
This month, Oatly became a publicly traded company under the ticker symbol OTLY on Nasdaq. The company's IPO raised $1.4 billion and shares spiked by up to 30 percent during the first day of trading. With a valuation of more than $10 billion, Oatly joined other vegan brands in making a big splash on the stock market, including Beyond Meat which saw its stock price surge up to 163 percent during its first day of trading on May 2, 2019—the biggest spike during an IPO since the year 2000.