On June 3, new flagship store Harry Potter New York will open in the Flatiron District of New York City. The store houses the largest collection of Harry Potter and Fantastic Beasts products in the world, from pocket money items to rare collectibles. Spanning three floors and more than 20,000 square feet, the store also features a Butterbeer Bar, offering vegan Butterbeer—a butterscotch-flavored beverage popularized in the fantasy novel and film series—bottled or on draft and served in a souvenir tankard. Though the fan-favorite drink is traditionally topped with a dairy-based whipped cream after being poured from the tap or bottle, it can be served plain to keep it vegan.
Vegan actress Evanna Lynch—who played Luna Lovegood in the Harry Potter series—was among the first to try the vegan butterbeer at a sneak peek event prior to the NYC's store opening. "The bottled Butterbeer is vegan and amazing," Lynch shared with her 3.7 million followers on Instagram.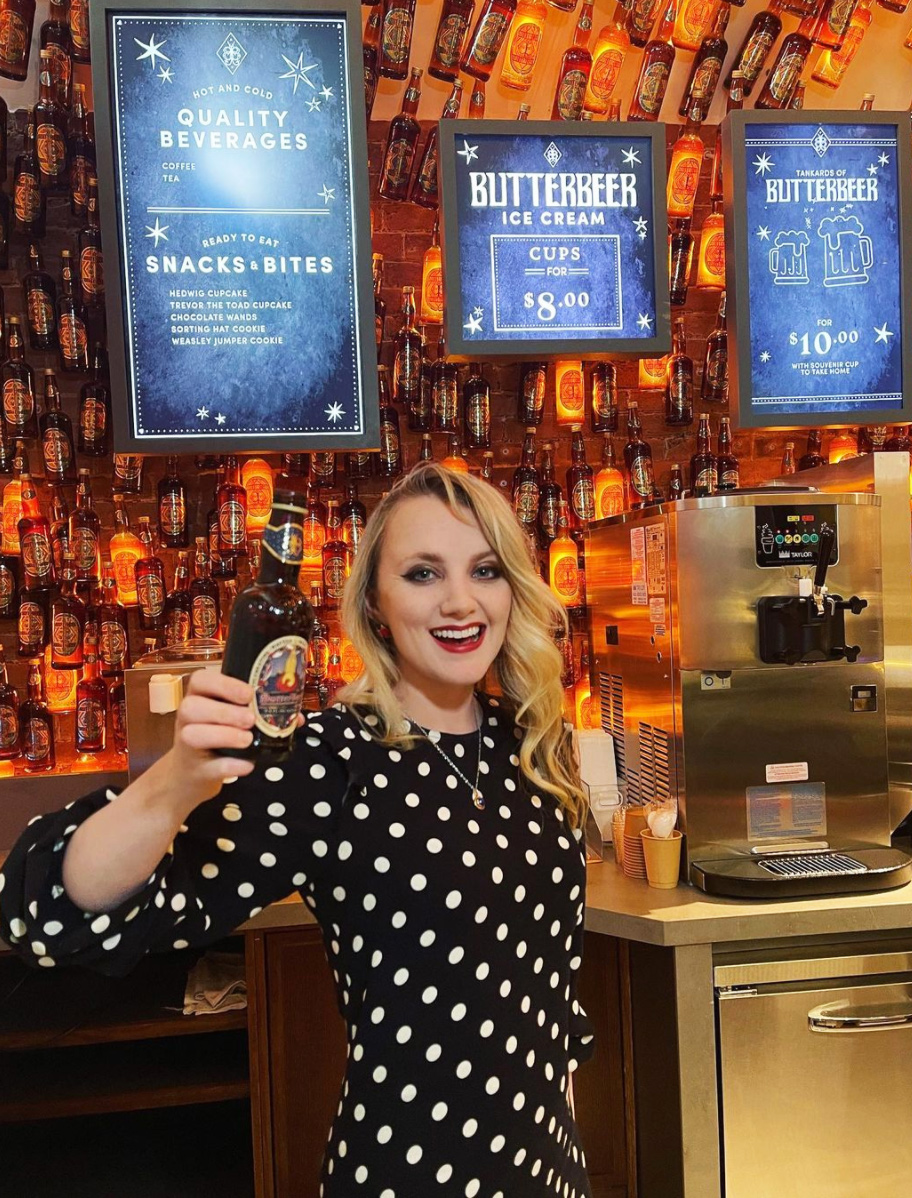 Vegan Butterbeer launch
Butterbeer has long been served at Universal Studios' Wizarding World of Harry Potter attraction, but there, the dairy-based whip cannot be left off the drink due to licensing agreements with the Harry Potter franchise owner Warner Bros. In 2018, Harry Potter-inspired fangroup The Protego Foundation (TPF) spearheaded a campaign calling for Universal Studios to make Butterbeer vegan. The campaign includes a petition that has since gained more than 7,600 signatures.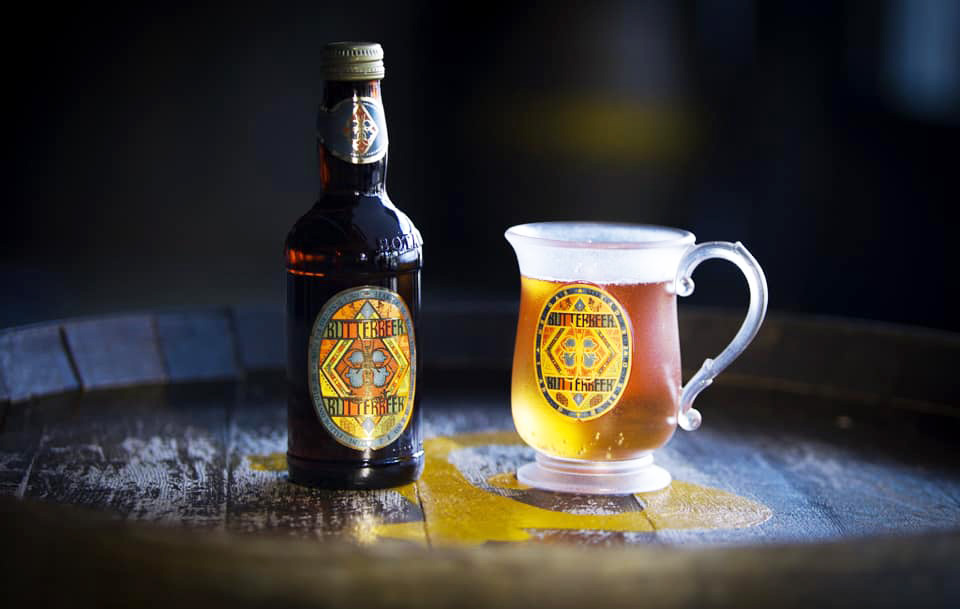 Last year, Universal announced the release of bottled vegan Butterbeer in the United Kingdom. The vegan beverage, now available in the New York store, comes in souvenir glass bottles, each featuring an exclusive collectible label designed by MinaLima, the duo behind the films' graphic props.
The bottled Butterbeer is brewed in the UK and can also be purchased online and at Warner Bros. Studio Tour London, The Making of Harry Potter, and the Platform 9 ¾ Shops at King's Cross Station in London, along with Heathrow and Gatwick airports.