Music legend and entrepreneur Jay-Z is now an investor in plant-based chicken company SIMULATE, which closed a $50 million funding round earlier this month. Led by SEVEN SEVEN SIX, an investment fund created by Reddit co-founder Alexis Ohanian, the investment round, a SIMULATE spokesperson confirmed to Bloomberg, included participation from Marcy Venture Partners (MVP), an investment fund created by Jay-Z, Roc Nation Managing Director Jay Brown, and venture capitalist Larry Marus.
Founded in 2018 by then 19-year-old entrepreneur Ben Pasternak, SIMULATE is in the business of making next-generation chicken from plants with input from customers that follows a model similar to software updates. SIMULATE's mission of perfecting plant-based chicken is fueled by Pasternak's desire to create great-tasting products that eliminate the outdated and environmentally destructive practice of slaughtering chickens for food. "Historically our food system has rejected the use of technology, resulting in a system that is highly inefficient and primitive," Pasternak said. "This new funding will be used to create and protect the intersection of technology and nutrition."
SIMULATE's previous funding raises include $7 million in 2019 led by its manufacturing partner McCain Foods, along with Bob Pittman (founder of MTV and CEO of iHeartMedia), mattress company Casper founder Neil Parikh, and John Malony (former president of Tumblr). In 2020, the company raised $4.1 million with the help of Ohanian, former Whole Foods chief executive Walter Robb, and model Jasmine Tookes. The most recent round brought the valuation of the plant-based company to more than $250 million.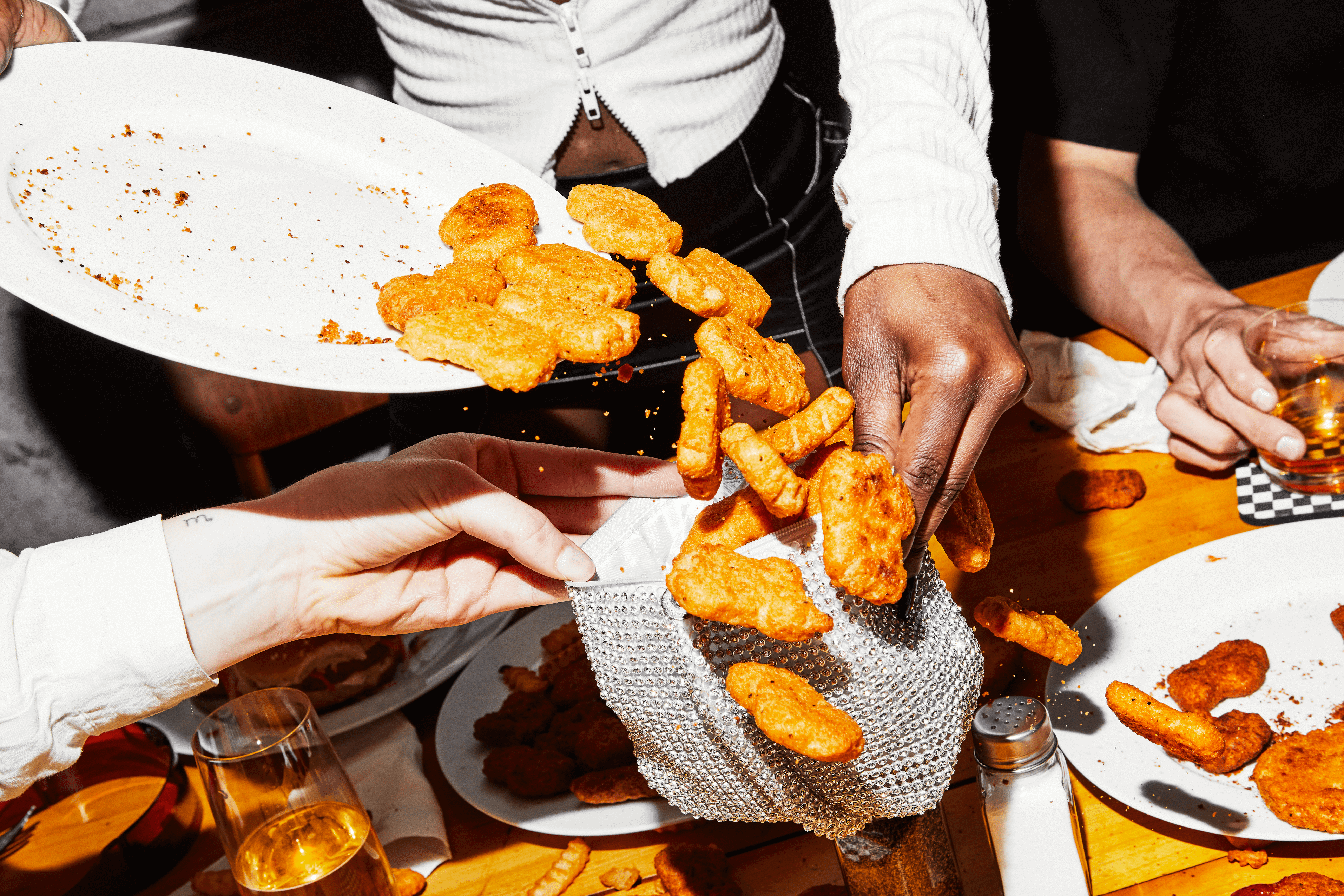 Simulating chicken with plants
Known as the "Tesla of chicken," SIMULATE launched its first iteration of NUGGS (a plant-based chicken nugget) through a direct-to-consumer model in 2019. Since then, the company has used input from its customers to improve its vegan nuggets in terms of taste, nutrition, and texture. In 2020, SIMULATE launched NUGGS in stores and rapidly expanded their retail footprint to more than 5,000 locations, including Walmart, Target, Whole Foods Market, and Sam's Club in the US. Earlier this month, the company expanded distribution of NUGGS—in original and spicy flavors—to retailers across Canada, including grocery chains Loblaws, Sobeys, Whole Foods Market, and Maxi. The company plans to expand its plant-based nuggets to an additional 10,000 retail locations by the end of 2021.
In an effort to continue innovating the chicken category, last year, SIMULATE launched DISCS, a product made to mimic nostalgic chicken patties but made entirely from plants. Currently only available on the company's website, the DISCS—which are made of a proprietary blend of soy and wheat—will also undergo software updates.
The company will use the new funding to triple its internal team; accelerate the development of new products and technologies; scale its manufacturing capabilities; increase its retail and foodservice presence; and continue expansion in international markets.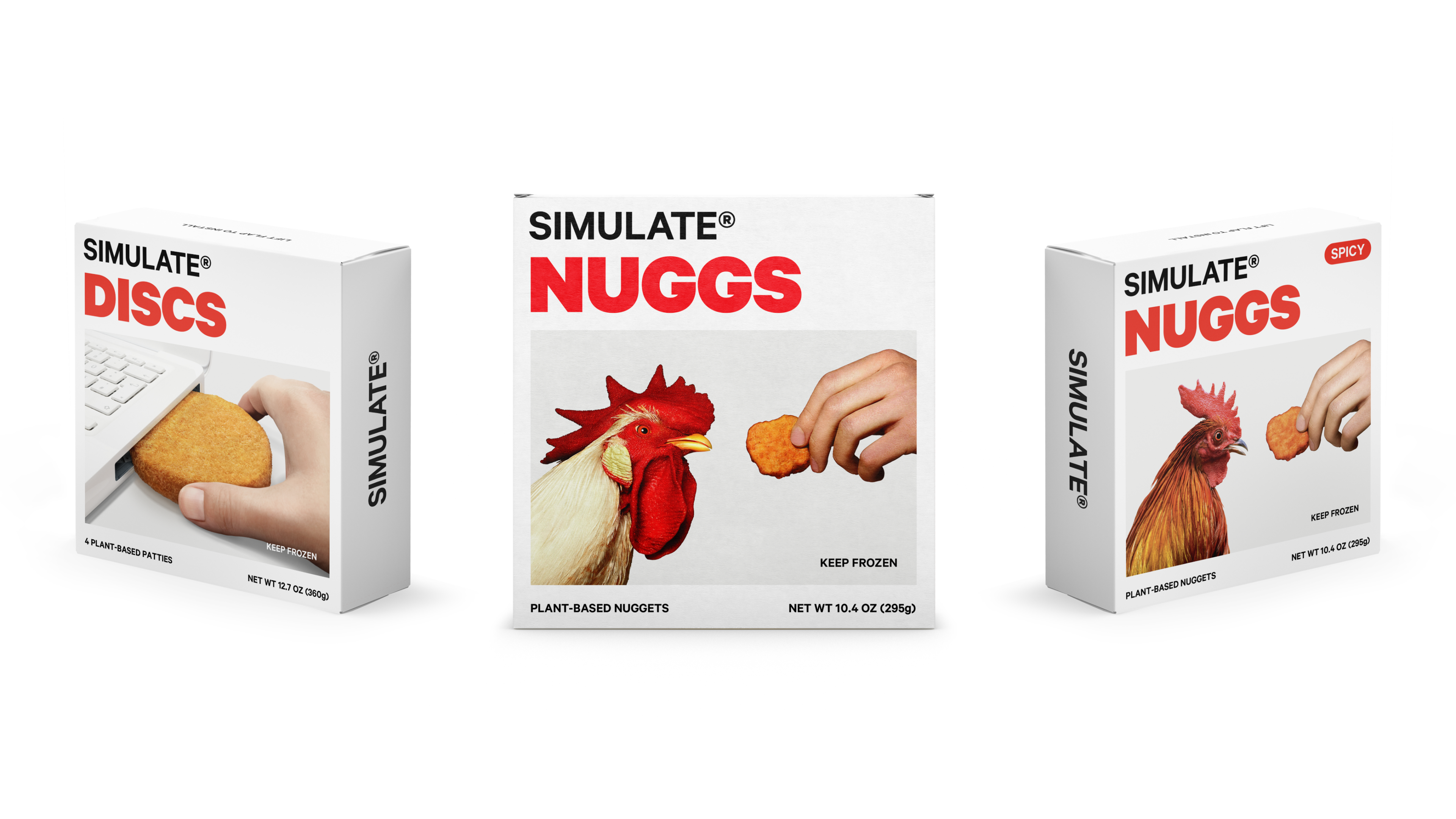 Jay-Z's vegan investments
SIMULATE might be the latest plant-based company that Jay-Z has financially backed but it's not the first. In 2019, Jay-Z—known for countless hits spanning a nearly 30-year career in music—was the first hip-hop artist to become a billionaire and his vegan investments are helping him keep the momentum going.
In 2019, Jay-Z helped plant-based startup Impossible Foods raise $300 million in a Series E funding round which also included celebrities such as Serena Williams, Trevor Noah, Katy Perry, Questlove, Jaden Smith, and will.i.am. Later that year, Jay-Z's MVP led a $1 million investment round in Partake Foods, a vegan cookie brand created by former Coca-Cola executive Denise Woodward. Through his entertainment agency Roc Nation, Jay-Z is also an investor in Oatly, a vegan brand known for its oat milk that went public earlier this year which also counts media mogul Oprah Winfrey, actress Natalie Portman, and many others as investors.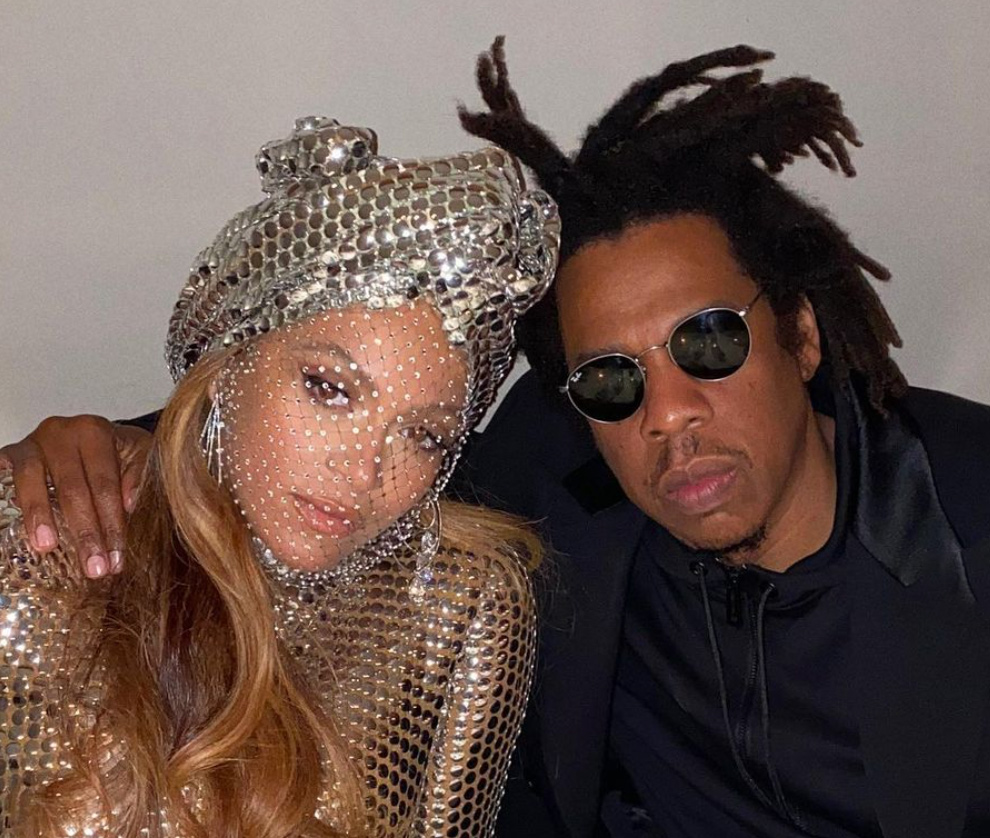 Jay-Z and Beyoncé: Plant-based power couple
Since 2008, the entrepreneur has been married to legendary musician Beyoncé—who ditched all animal products to prepare for her historic Coachella performance in 2018—and together, the power couple has engaged in various ventures to promote plant-based eating. In 2015, the couple teamed up with nutritionist Marco Borges to launch vegan meal delivery brand 22 Days Nutrition. In 2019, Jay-Z and Beyoncé revived their partnership with Borges to promote his multi-pronged The Greenprint project.
Named after Jay-Z's hit 2001 album "The Blueprint," Borges' project aimed to raise awareness about the benefits of consuming a plant-based diet through three initiatives, including a web tool, clinical study, and documentary featuring plant-based clinicians, celebrities, musicians, and athletes. The project also resulted in the release of The Greenprint: Plant-Based Diet, Best Body, Better World, a book that featured a forward penned by Jay-Z and Beyoncé which urged readers to take "responsibility to stand up for our health and the health of the planet" by going plant-based.