Who doesn't love a good drool-worthy #vegancakes scroll through Instagram? These tantalizing images of towering, tricked-out, buttercream-adorned desserts are fun to fantasize about, but also come with a generous serving of FOMO. When you spot a gorgeous cake but live 500 miles away, consider cake by mail. Many of the skilled, independent vegan bakers that make you swoon on Instagram have broken through the distance barrier and configured a way to ship their edible creations nationwide (or at least within the continental US). Thanks to precise planning and a fair share of dry ice, you can now Instagram your cake and eat it, too!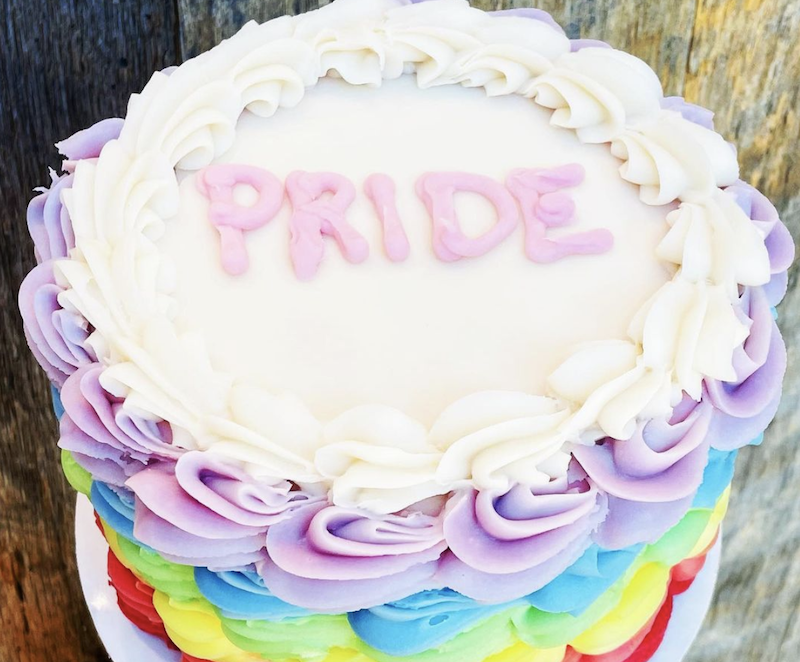 Erin McKenna's
1. Erin McKenna's Bakery
Say it with us: Double. Chocolate. Crumb. Those three words alone have the power to trigger anyone to whip out their credit card. Celebration or not, you need this now. This includes Celiac-sufferers as well—all of McKenna's baked goods are gluten-free, soy-free, and often free of refined sugar.
Order cake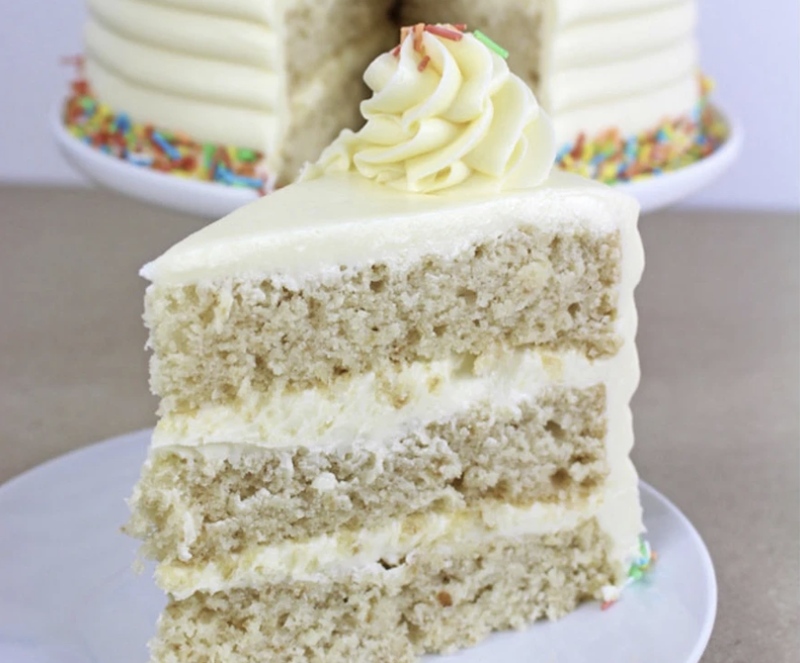 Coco Luv
2. Coco Luv
Almond Amaretto. Orange Cranberry. German Chocolate. Have you clicked the link yet? This Black-owned bakery makes irresistible cakes—from vegan bundt cakes to birthday cakes, and even cookie cakes. And with gluten-free options for nearly everything on their menu, there's enough cake to go around.
Order cake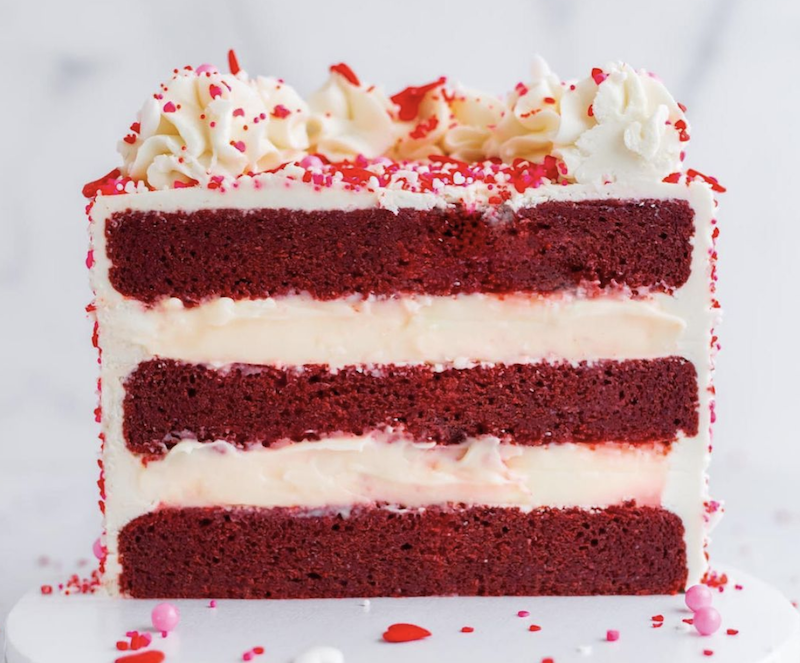 Karma Baker
3. Karma Baker
This tiny little Westlake Village, CA bakery became Instagram-famous with the advent of the unicorn and soon-to-follow mermaid cake doughnuts. Hastened by the furious demand, owner Celine Ikeler developed a way to successfully ship these sweet delicacies—along with a selection of her cakes, cookies, and brownies—to those outside her suburban bakery's home. For the deep, dark chocolate diehards out there, her Double Chocolate Fudge Cake cannot be beat. However, those who do not identify as chocoholics will enjoy the Pink Lemonade, Cookies & Cream, or the ever-classic Carrot Cake.
Order cake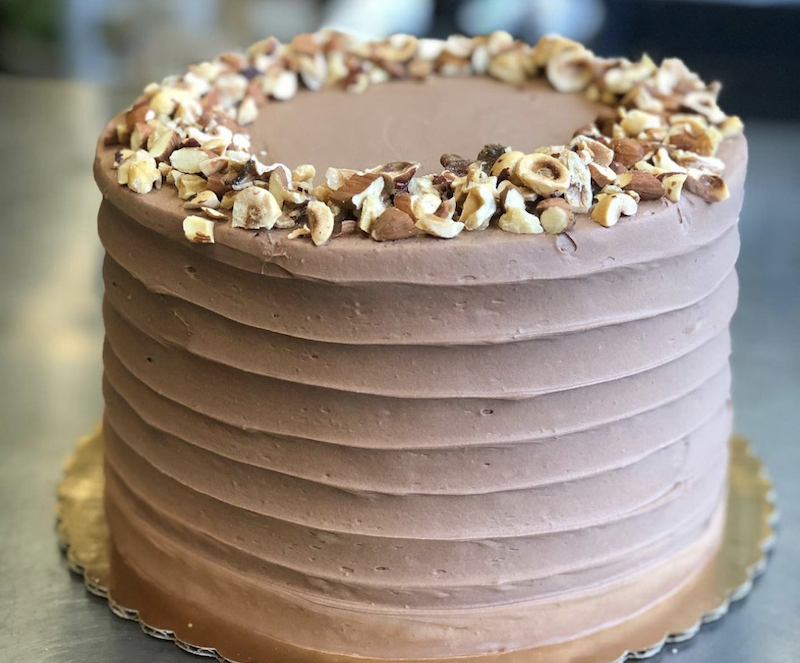 Yvonne's Vegan Kitchen
4. Yvonne's Vegan Kitchen
Yvonne is the woman you call when you want a one-of-a-kind, special occasion cake. While her intricate design work is only available for local Los Angeles pickup or delivery, she ships her best-selling cake flavors nationwide, along with her chocolate-covered cake doughnuts and addictively good cookies. Pull up her website and you could have a scrumptious, gluten-free Chocolate Creme de Menthe cake in your fridge by the end of the week.
Order cake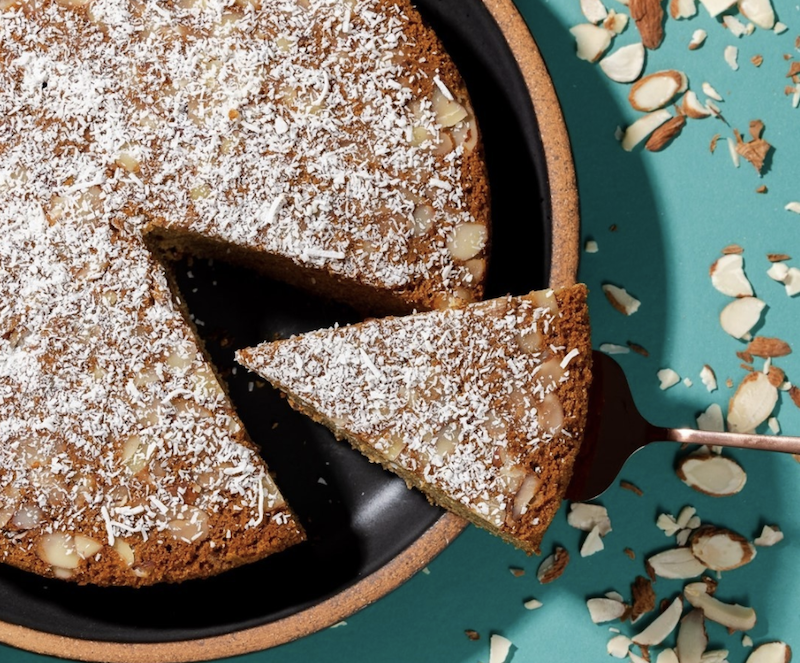 Wholesome Bakery
5. Wholesome Bakery
This woman-owned, San Francisco-based bakery boasts an all vegan menu that's allergen-friendly to boot. You won't find any gluten or soy in these decadent treats! We're treating ourselves to their signature tea cake—a fluffy, perfectly sweetened almond cake that pairs perfectly with our favorite herbal teas. And when every dollar goes toward keeping our planet healthy, we can't say no to these mouthwatering treats.
Order cake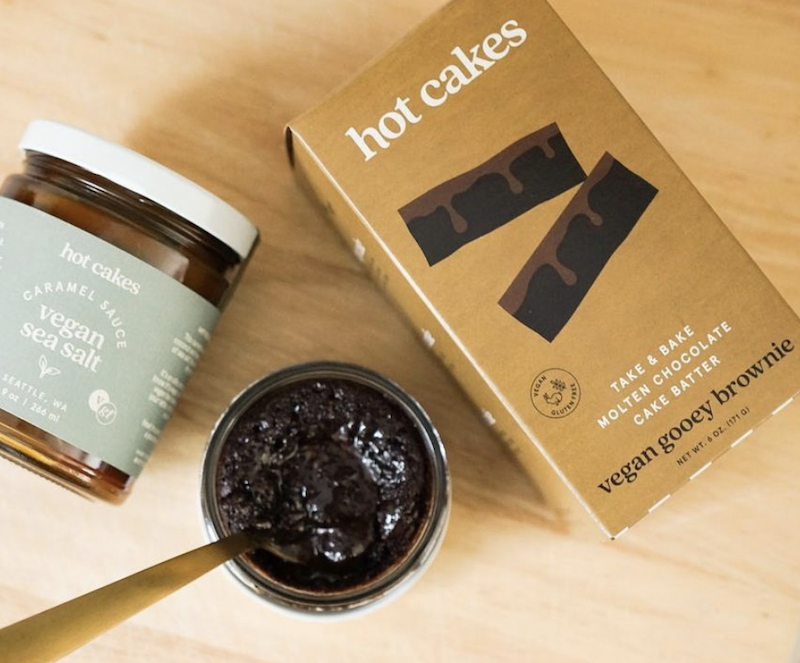 Hot Cakes
6. Hot Cakes Molten Chocolate Cakery
Imagine reaching into your freezer any time you craved a personal pot of molten chocolate lava cake. Thanks to this Seattle-based niche bakery, you don't have to imagine anymore; you can live it. These individual-sized vegan chocolate cakes can be ordered virtually anywhere in the US, and they last in the freezer for a year. Clean out your ice cream pints and make room to stockpile your freezer with cake.
Order cake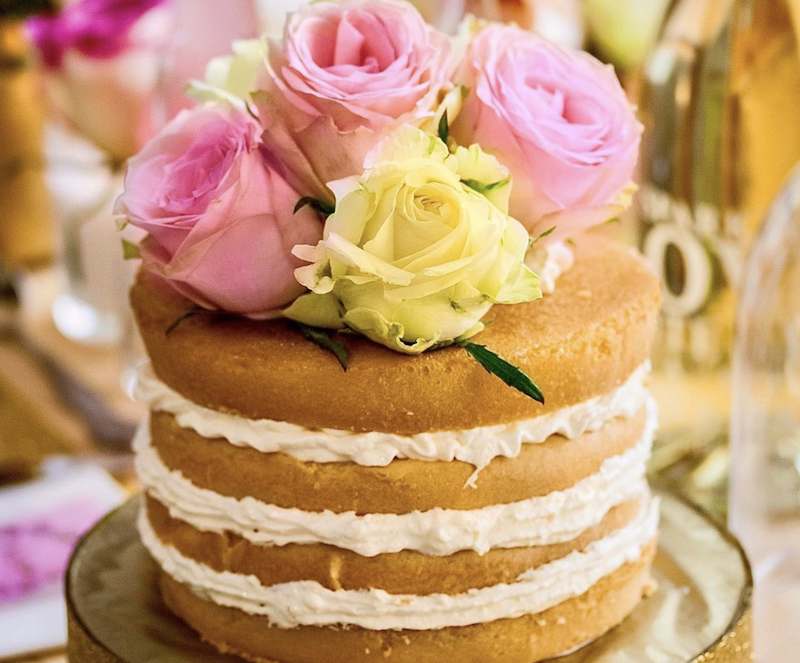 Giselle's Vegan Kitchen
7. Giselle's Vegan Kitchen
There is some sort of wizardry happening in the back kitchen of Giselle's quaint storybook shop. The towering cake creations on display taste divine without the use of refined sugar, gluten, or animal products. Flavors range from a simple yet beautiful Golden Vanilla Cake to an opulent Brownie Cookie Dough Cake. We've set out to try them all.
Order cake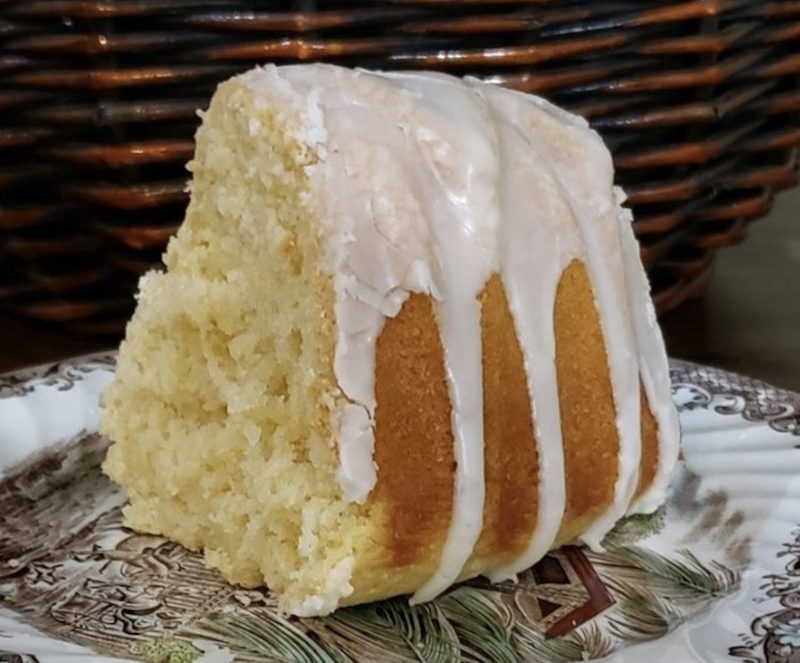 Southern Roots Bakery
8. Southern Roots Vegan Bakery
Hello there, vegan lemon bundt cake! Passed down two generations, this cake recipe packs some serious pucker. For a bit more decadence, try the red velvet bundt. Approved by vegan celeb Tabitha Brown, you can't go wrong ordering at this Black-owned San Antonio, TX bakery.
Order cake
Tanya Flink is a Digital Editor at VegNews as well as a writer and runner living in Orange County, CA.
JUST LAUNCHED! Get our 10 Easy Vegan Summer Meals recipe book as a FREE instant download.
JUST LAUNCHED! Get our 10 Easy Vegan Summer Meals recipe book as a FREE instant download.