New bulk packs of vegan chicken nuggets are hitting shelves at more than 50 Costco locations in the Los Angeles area. Called Field Roast Plant-Based Nuggets, the new nuggets are made by vegan brand Field Roast and the launch represents the first time the vegan chicken nuggets have ever been available at Costco stores. "We're excited about Field Roast's continued growth with Costco and the opportunity to make delicious plant-based food more accessible to home chefs everywhere," said Dan Curtin, President of Field Roast parent company Greenleaf Foods, SPC. "The Field Roast Plant-Based Nugget is the only plant-based chicken nugget alternative available at Costco LA."
Field Roast first launched its vegan chicken nuggets in other retail channels in January 2020 and sold 1.75 million nuggets within 12 months. At Costco, Field Roast's nuggets are available in a specialty 24-ounce (1.5-pound) bulk pack for $9.99 with twice as many pieces as its regular retail pack. For the Costco launch, Field Roast tweaked the nuggets—which are made with roasted garlic, paprika, wheat, and pea protein—using various methods including high moisture extrusion (HME) technology.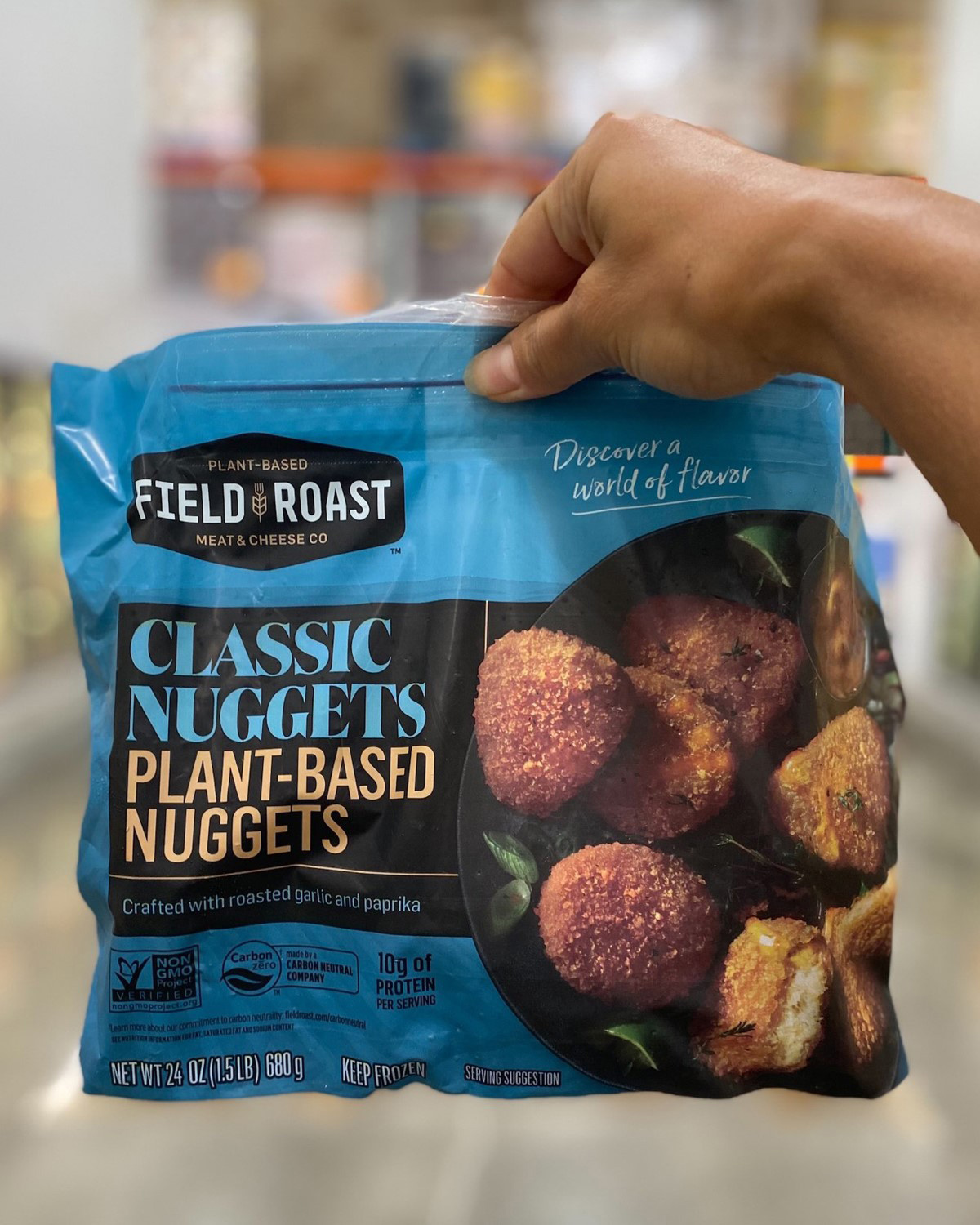 "We designed a plant-based nugget specifically for the club channel that offers improvements in taste, texture, and color," said Jitendra Sagili, Chief R&D and Food Technology Officer at Greenleaf Foods, SPC. "This Field Roast Plant-Based Nugget provides a more fibrous texture and delivers an eating experience that will leave you and your kids begging for more."
Vegan chicken at Costco
While Field Roast's is the newest company to sell its vegan chicken at Costco, it's not the first. The big-box store has offered a variety of plant-based alternatives to chicken since as far back as 2010 when it first launched Gardein's seven-grain crispy tenders and new brands are hitting Costco shelves regularly. Last May, Alpha Foods launched its crispy vegan chicken patties at Costco stores in the Southeast region, Los Angeles, Hawaii, and Texas. The brand's Plant-Protein Crispy Chik'n Patties are sold in a 10-pack for $9.99 in the freezer aisle. Earlier this year, Costco also began stocking Alpha Foods' vegan breakfast sandwiches made with meatless sausage, vegan eggs, and Violife's dairy-free cheese.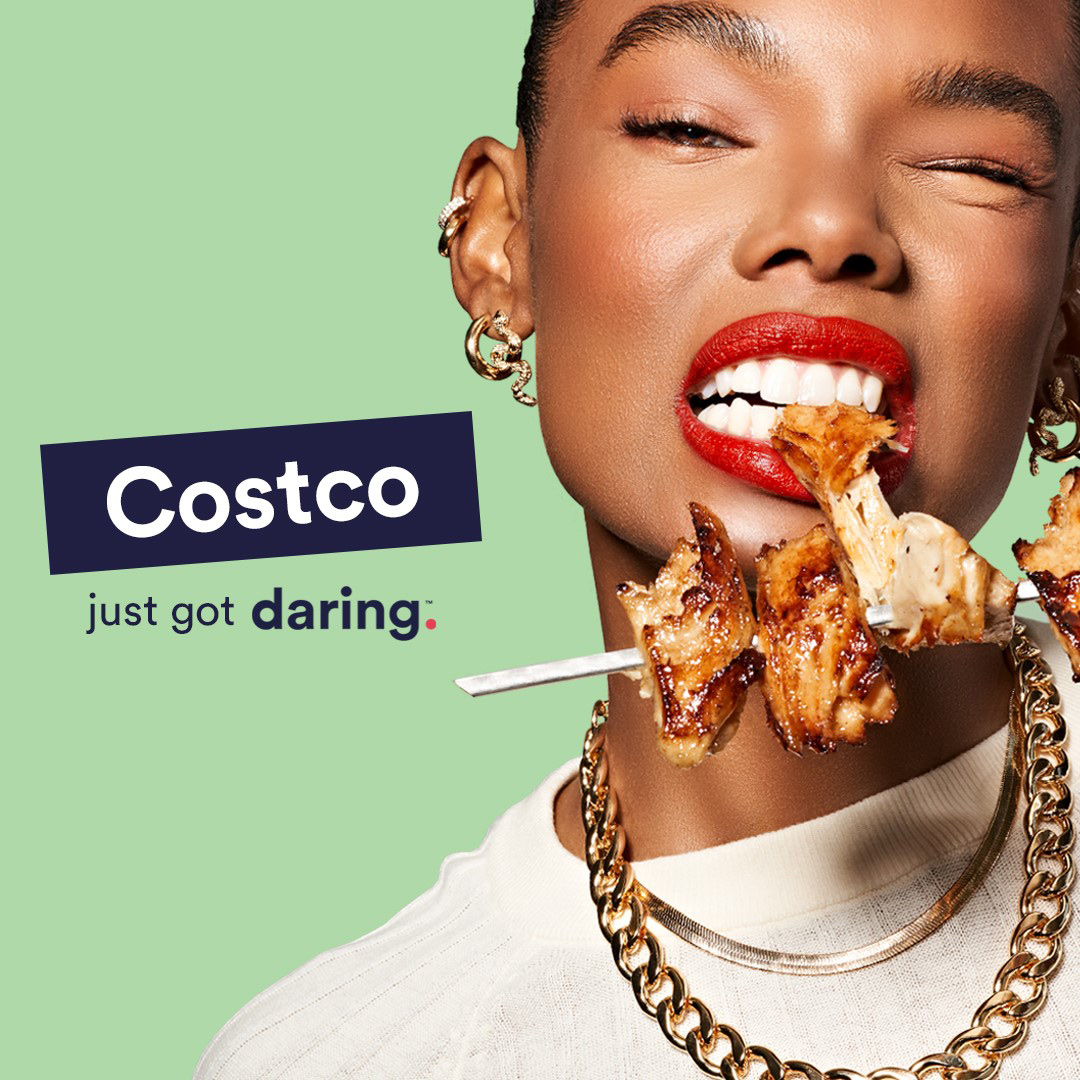 In March, Daring Foods also entered the club store channel via Costco with its Original vegan chicken pieces, which feature a pull-apart texture that mimics animal meat. While Daring is no longer available at Costco, the brand recently attracted the attention of musical artist Drake, who helped the brand close a $40 million Series B funding round which the company will use to fund its mission of eliminating chickens from the food system by providing a viable, plant-based chicken alternative.
Costco's cheap chicken problem
While the retailer offers a selection of vegan chicken products, it's best known for its rotisserie chickens which retail for $4.99 but come with the hidden cost of animal cruelty. In February 2021, an undercover investigation conducted by animal-rights group Mercy For Animals (MFA) found widespread cruelty at Costco's Nebraska poultry farm that supplies Lincoln Premium Poultry, a company that Costco set up and controls to supply itself with many of the 100 million rotisserie chickens it sells each year.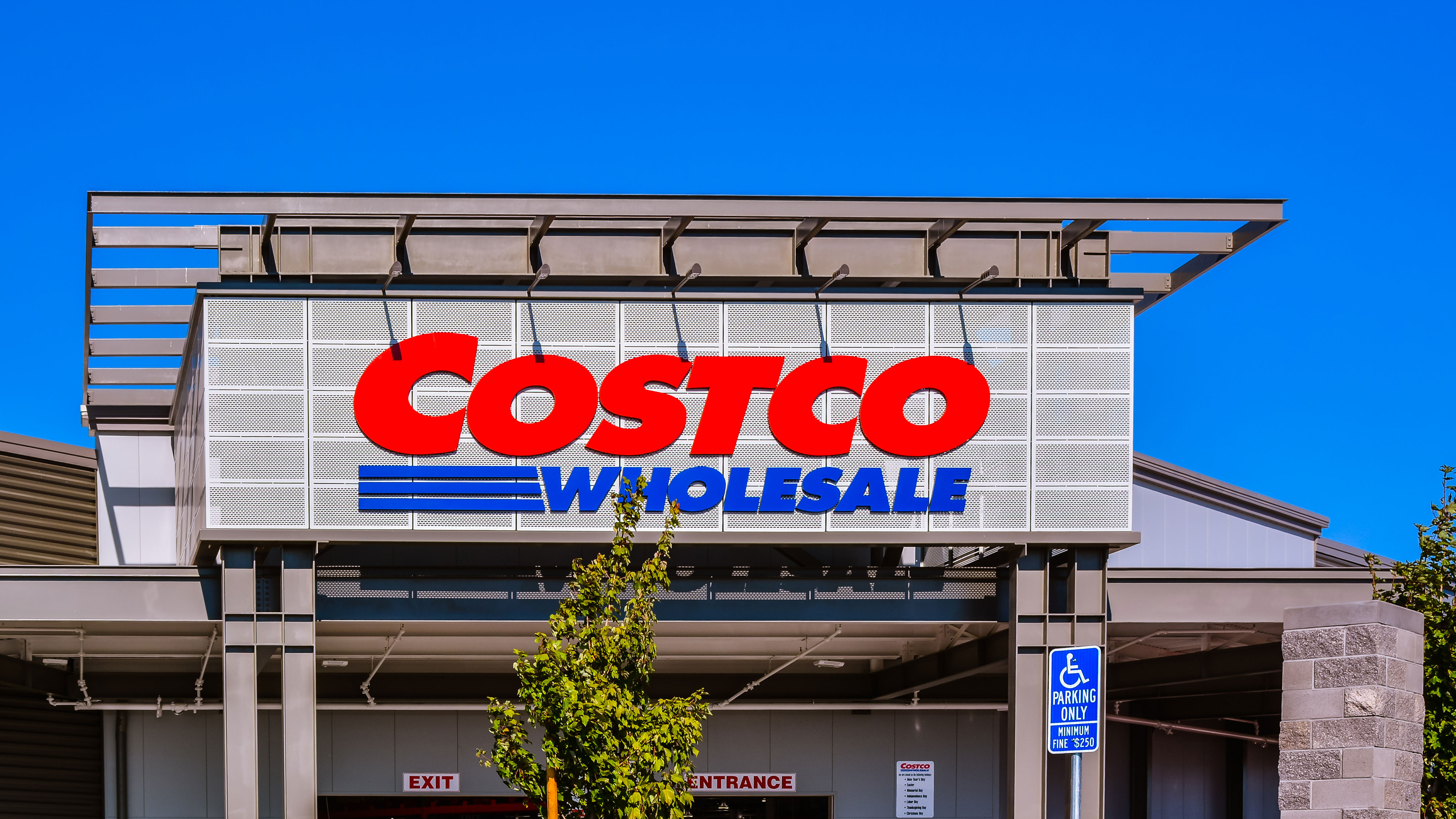 Despite Costco's claims that "animal welfare is a critical component that has been integrated into all aspects of the chicken supply chain," during its investigation, MFA found chickens bred to grow so large so fast they cannot support their weight and often die from organ failure; hundreds of thousands of birds crammed in filthy sheds, living for weeks in their own waste; injured and ill chicks, some with internal organs exposed and others unable to walk; birds suffering from open wounds, ammonia burns, broken bones, and twisted necks and beaks; and massive piles of dead animals on facility grounds outside the barns housing live chickens.
Since the investigation, Costco has announced that the $4.99 price tag of its rotisserie chickens will be increasing but has yet to commit to improved welfare standards. MFA and other animal-rights groups have launched campaigns to urge Costco to adopt the Better Chicken Commitment, a set of animal-welfare standards adopted by more than 200 companies, including Whole Foods Market, Popeyes, Burger King, and Subway.
Editor's note: this story has been updated to report that Daring Foods is no longer available at Costco at this time.