Fast-casual chain Chipotle just launched its own vegan chorizo for a limited time at 103 test locations in Indianapolis, IN; Denver, CO; and Orange County, CA. The new Plant-Based Chorizo was developed in-house as a minimally processed meat alternative. The vegan-certified meat option is made with a base of pea protein (a common ingredient found in other vegan meats such as the Beyond Burger) that is flavored with ancho chilies and chipotle peppers, tomato paste, crushed garlic, Spanish smoked paprika, and extra virgin olive oil.
"Plant-based lifestyles have continued to accelerate in popularity, and as a longtime leader in the category, we are exploring ways to give more variety to our fans," Chris Brandt, Chipotle Chief Marketing Officer, said. "We used real ingredients to create a plant-based protein with a deep, rich Chorizo flavor that can be enjoyed by everyone."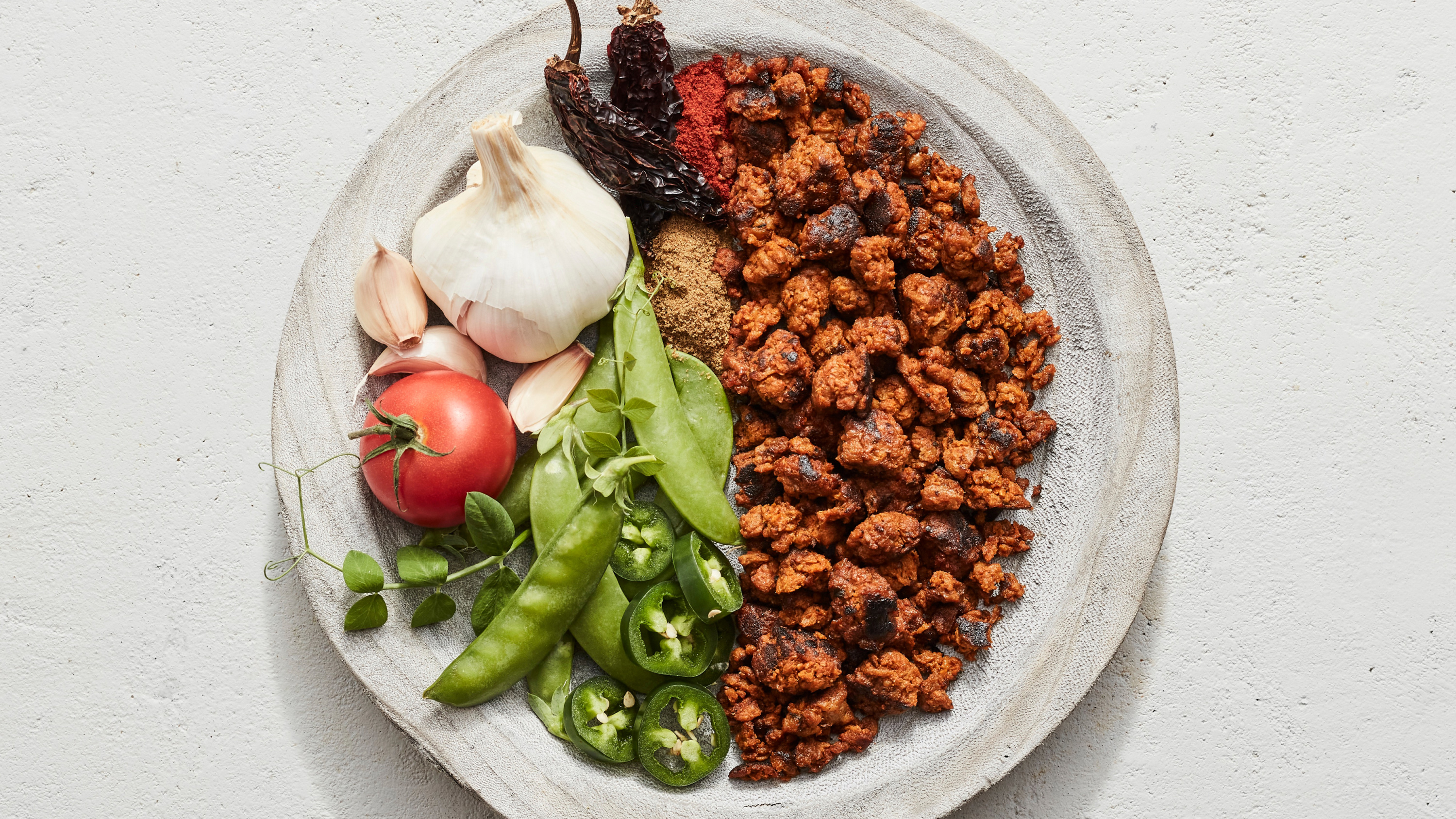 The new Plant-Based Chorizo is Chipotle's newest vegan meat option, following the 2014 launch of Sofritas—an organic tofu-based shredded vegan meat spiced with poblano pepper, cumin, and chipotle chiles. Chipotle will use its stage-gate process to listen to customer feedback about the Plant-Based Chorizo before deciding on a national launch of the new vegan meat.
Entrées featuring the Plant-Based Chorizo start at $8.50 at the customizable chain, which also offers a variety of vegan toppings and fillings, including vegetables, beans, salsas, rice, and guacamole. To promote the limited launch, Chipotle will offer free delivery on any Plant-Based Chorizo orders placed via the Chipotle app and Chipotle.com from August 19 through August 29.
Vegan at Chipotle
In 2018, Chiptole sold 7.5 million pounds of sofritas, its first formidable vegan protein. Since then, the chain has been working with its existing menu items to create options that appeal to customers with specific dietary needs. In 2019, Chipotle debuted the Sofritas-topped Vegan Bowl as a permanent menu item as an extension of its Lifestyle Bowls line, a selection of preconfigured menu items created to appeal to customers who follow diets such as paleo, keto, and Whole30.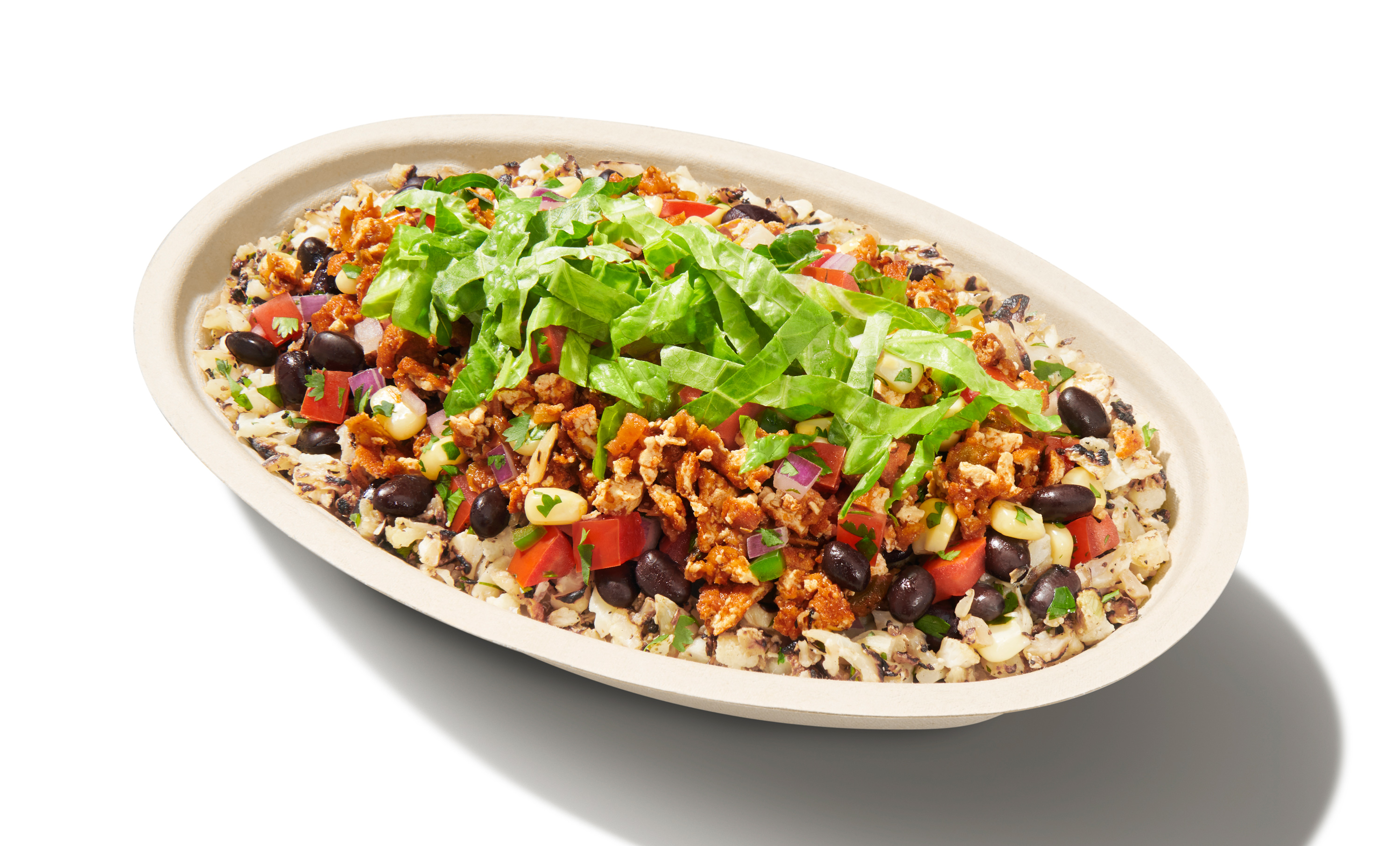 Earlier this year, Chipotle leaned further into the keto and vegan trends by launching Cilantro-Lime Cauliflower Rice—one of five items that made it through Chipotle's stage-gate process from 2019 to 2021. Now, customers can also order the Vegan Bowl with Cilantro-Lime Cauliflower Rice which comes topped with Sofritas, black beans, fresh tomato salsa, roasted chili-corn salsa, and romaine lettuce. Made from grilled and riced cauliflower that is finished with hand-chopped cilantro, lime, and salt, the low-carb rice is also available as part of the vegan Vegetarian Salad Bowl which features a supergreens lettuce blend, black beans, fajita veggies, fresh tomato salsa, and guacamole.
Over the years, Chipotle has promoted its vegan options in fun ways. Last December, the chain offered The Guac Is Extra but So Is Miley Burrito. Made to mimic formerly vegan pop-star MIley Cyrus' go-to burrito order, the option was white rice, black beans, fajita veggies, roasted chili-corn salsa, tomatillo-red chili salsa, romaine lettuce, and guacamole. The name for the vegan burrito came from a humorous interaction between Chipotle, fans, and Cyrus on TikTok.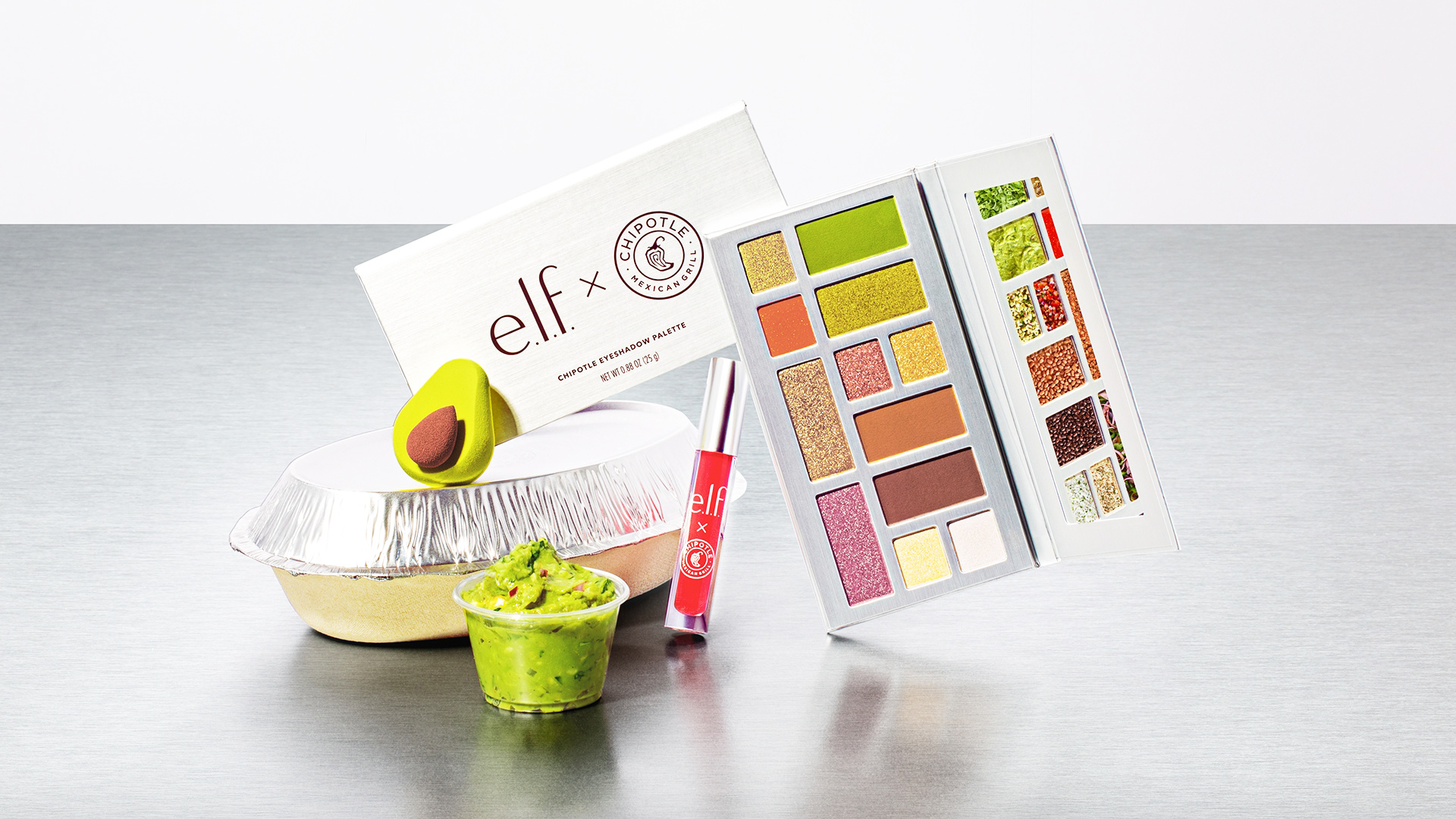 In March, Chipotle partnered with beauty brand e.l.f Cosmetics to create a limited-edition vegan makeup collection inspired by the chain's vegan ingredients. The ​​e.l.f. X Chipotle collection featured an eyeshadow palette with hues such as white rice, brown rice, pinto beans, black beans, sofritas, fajitas, mild salsa, green salsa, hot salsa, corn salsa, guacamole, and lettuce; a red salsa-tinted Make It Hot lip gloss; a makeup bag that looked just like Chipotle's brown takeout bag; and an avocado makeup blending sponge set complete with a mini sponge pit.