Vegan pepperoni made by Happy Little Plants—a brand owned by SPAM-maker Hormel—is hitting hundreds of pizzerias across the country. Hormel worked closely with foodservice operators to develop the soy-based vegan pepperoni, which is made with the same spice blend as Hormel's traditional pepperoni but without animal meat.
"Chefs and restaurateurs are very aware of today's dynamic food landscape and consumers' desire to add more plant-based foods to their diets," Anthony Panichelli, Foodservice Brand Manager at Hormel Foods, said. "The Happy Little Plants brand pepperoni-style topping gives owners and operators the opportunity to take advantage of the trending demand and add a totally unique topping to their pizza menu."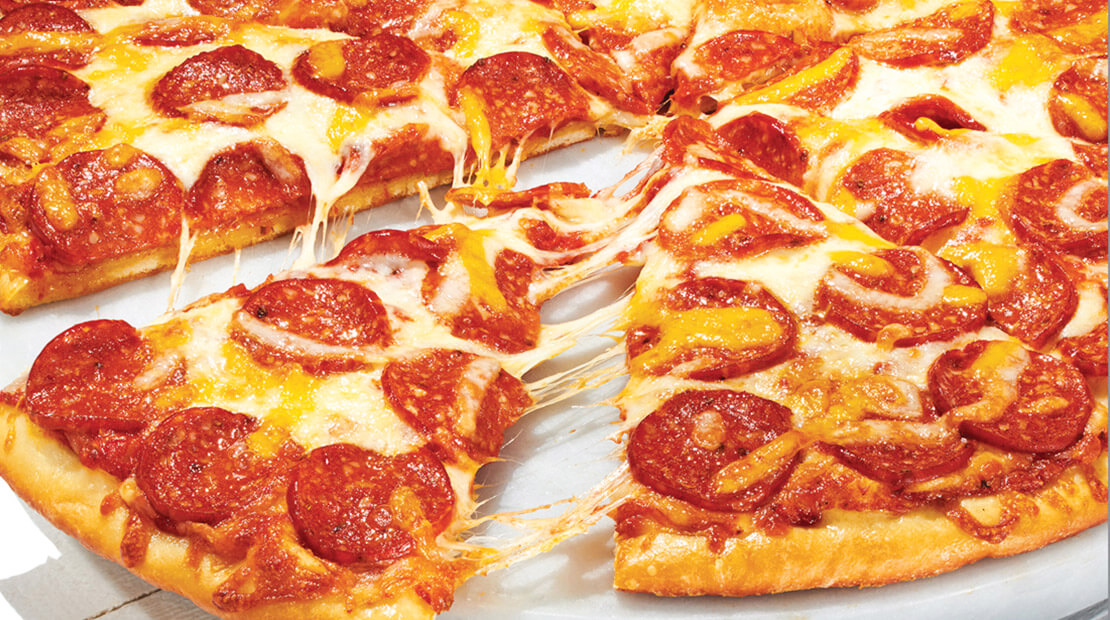 Happy Little Plants first unveiled its vegan pepperoni to foodservice providers in September 2020 and national fast-food chain Papa Murphy's added the pizza topping to select locations in Austin and Dallas, TX; Duluth, MN; Fargo, ND; and Las Vegas, NV. With this expansion, Happy Little Plants' vegan pepperoni is available at additional foodservice operators, including Fresh Brothers Pizza in Los Angeles; Busboys and Poets in Washington, DC; Pizza Rock in San Francisco and Las Vegas; Caliente in Pittsburgh, PA; PizzaONE in New York; and Pizzeria Magaddino in Fort Lauderdale, FL.
"The Happy Little Plants brand pepperoni-style topping was developed with foodservice operators to ensure pizzeria-level taste, convenience and quality, so much so that many people may have a hard time tasting the difference between Happy Little Plants brand pepperoni-style topping and traditional pepperoni," Panichelli said. "This latest evolution took a great tasting product and made it even better."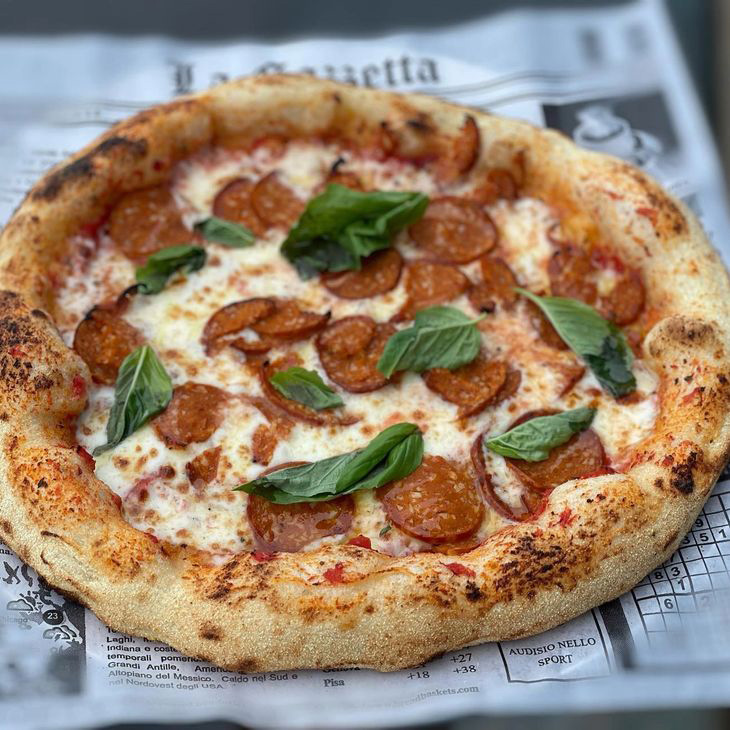 Pizzeria Magaddino
Hormel's journey into vegan meats
Hormel previously explored the idea of adding plant-based protein to burgers blended with meat with the launch of the Great Organic Blend Burger under its Applegate brand. Hormel dropped the idea and got into the plant-based industry in 2019 with the launch of Happy Little Plants. Initially, the brand offered non-GMO soy-based meat it labels as "Unseasoned Plant-Based Ground Product" that cooks similar to ground beef or turkey. Last year, Hormel promoted the launch of Happy Little Plants at Fresh Thyme Market by setting up vegan meat counters across the Midwest.
On the foodservice side, in addition to its new vegan pepperoni, Hormel-owned brand Burke Corporation launched plant-based crumbles and uncooked grounds in traditional and Italian flavors, and chorizo- and breakfast-style crumbles in 2020.
In addition to vegan pepperoni, Hormel's Happy Little Plants brand offers vegan Italian sausage crumbles and chorizo-style crumbles. The brand also offers what it calls "Plant-Based Meatball Style Topping" which contains dairy ingredients.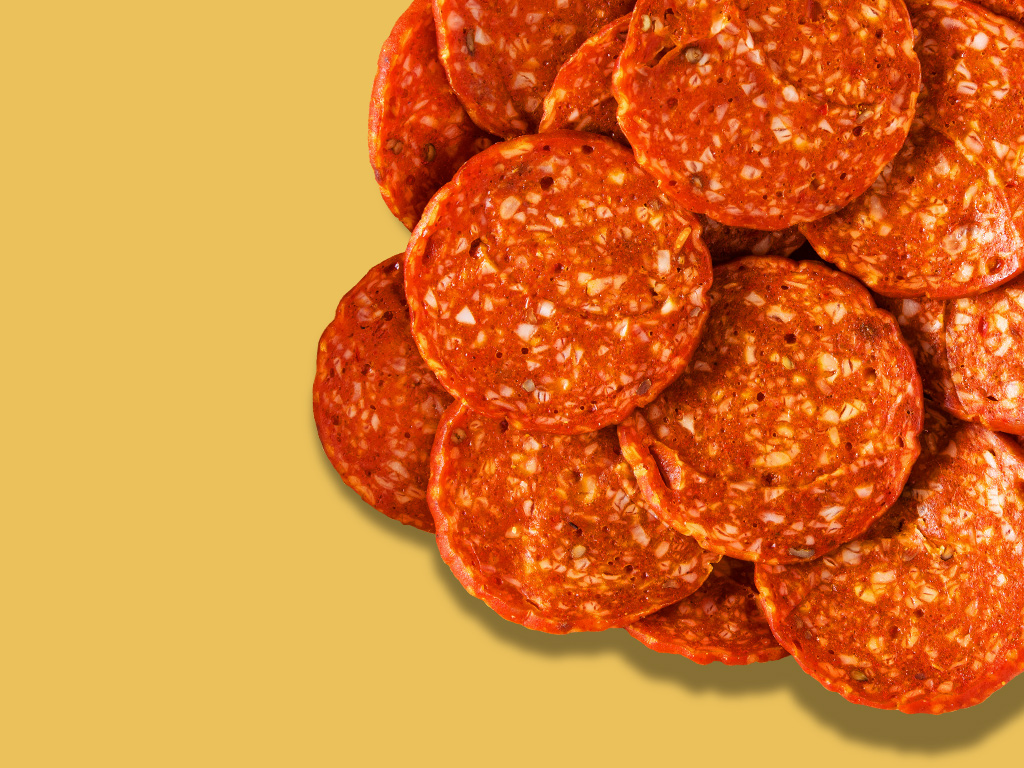 Vegan pepperoni is coming for pork
Hormel is the latest brand to get its vegan pepperoni on the menu at pizzerias nationwide. Beyond Meat, known best for its Beyond Burgers, is expanding its reach to include new vegan meats such as Beyond Pepperoni—a vegan alternative to pork pepperoni that Beyond Meat developed in partnership with Pizza Hut. Made from rice and peas, the new Beyond Pepperoni hit the menu at 70 test locations of Pizza Hut in early August and its performance will dictate a greater rollout.
In January, Field Roast unveiled its vegan pepperoni which is also made with pea protein, features fat marbling to mimic its pork-derived counterpart, and is spiced with pieces of fennel, cracked black pepper, garlic, and paprika. Canadian chain Pizza Nova was the first to offer Field Roast's Plant-Based Pepperoni on its menu at more than 140 locations across Southern Ontario as both a pizza topping option and as part of panzerottis (similar to calzones).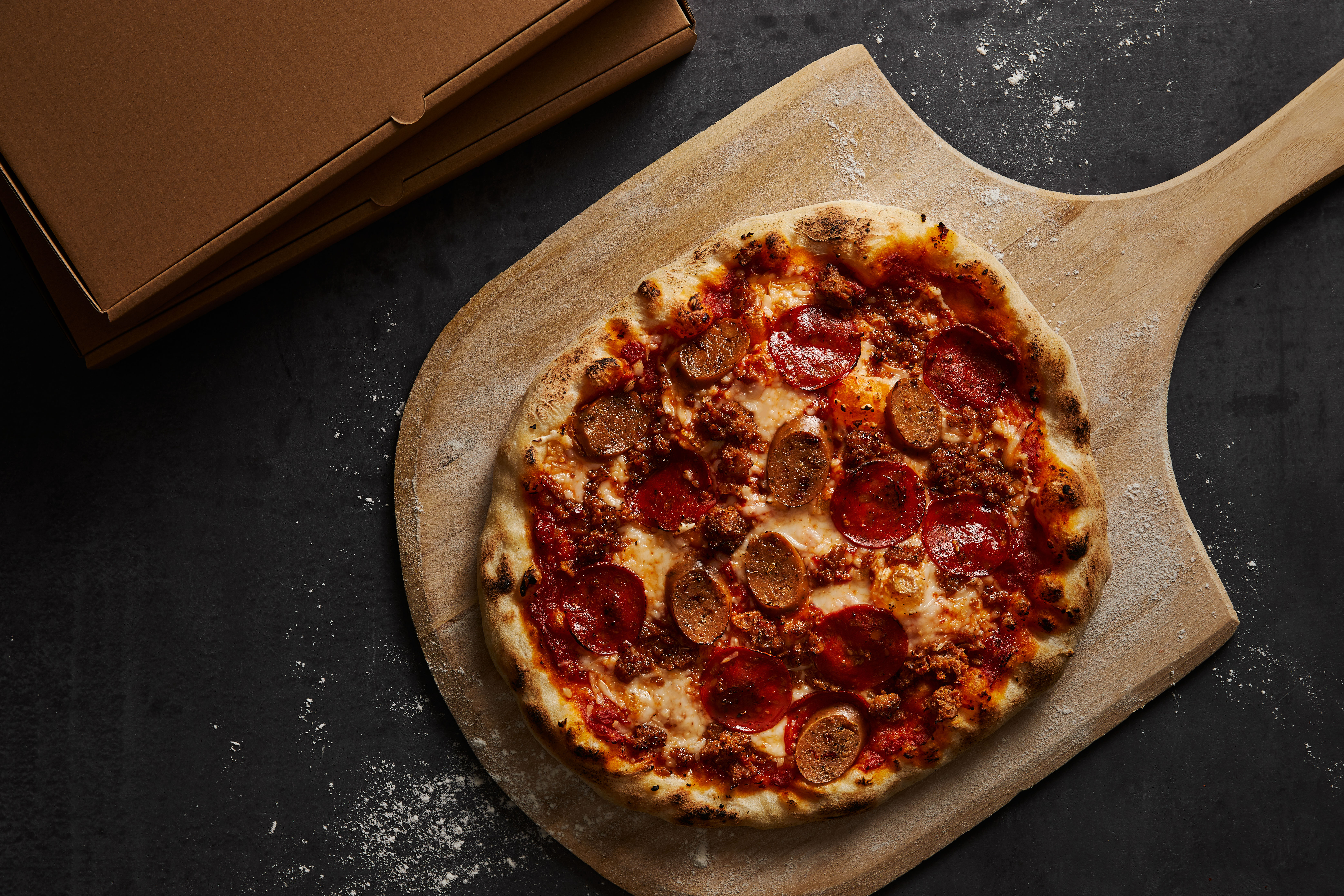 In July, Little Caesars—the third largest pizza chain in the world—added Field Roast's pepperoni to hundreds of locations in Los Angeles, New York City, Miami, San Francisco, Portland, Oregon, and the chain's hometown of Detroit. While Little Caesars is promoting Field Roast's vegan pepperoni as part of the Planteroni pizza, which is made with dairy cheese, the chain does not currently offer vegan cheese—which might soon change. "We are committed to innovation and we are always testing new products," Jill Proctor, Director of Media Relations at Little Caesars, told VegNews in July. "While we don't offer plant-based cheese just yet, we are constantly evaluating options."
Affordable grocery chain Trader Joe's also got into the vegan pepperoni trend this summer with the launch of its Vegan Meatless Meat Eater's Pizza. The new pizza comes topped with vegan mozzarella shreds and three types of vegan meat: plant-based pepperoni, Italian sausage crumbles, and chorizo sausage crumble—all of which closely resemble the meats made by Happy Little Plants.