Grocery chain Trader Joe's just launched a vegan meat lover's pizza made with three different plant-based meats. The new Vegan Meatless Meat Eater's Pizza is topped with vegan mozzarella shreds, along with plant-based pepperoni, Italian sausage crumbles, and chorizo sausage crumbles. The meaty vegan pizza is priced at $5.99 and made to provide three servings.
Most of the pizza's individual components can be found at Trader Joe's. Last summer, the chain launched its own line of vegan cheeses made with a cashew base in two flavors: Cheddar Style Slices and Mozzarella Style Shreds, all priced at $3.99 per 7-ounce package. As for the meat components, vegan chorizo and plant-based Italian sausage have been longtime staples stocked in the refrigerated section at Trader Joe's. However, the pizza's vegan pepperoni topping is the first time the meatless meat has made an appearance at Trader Joe's.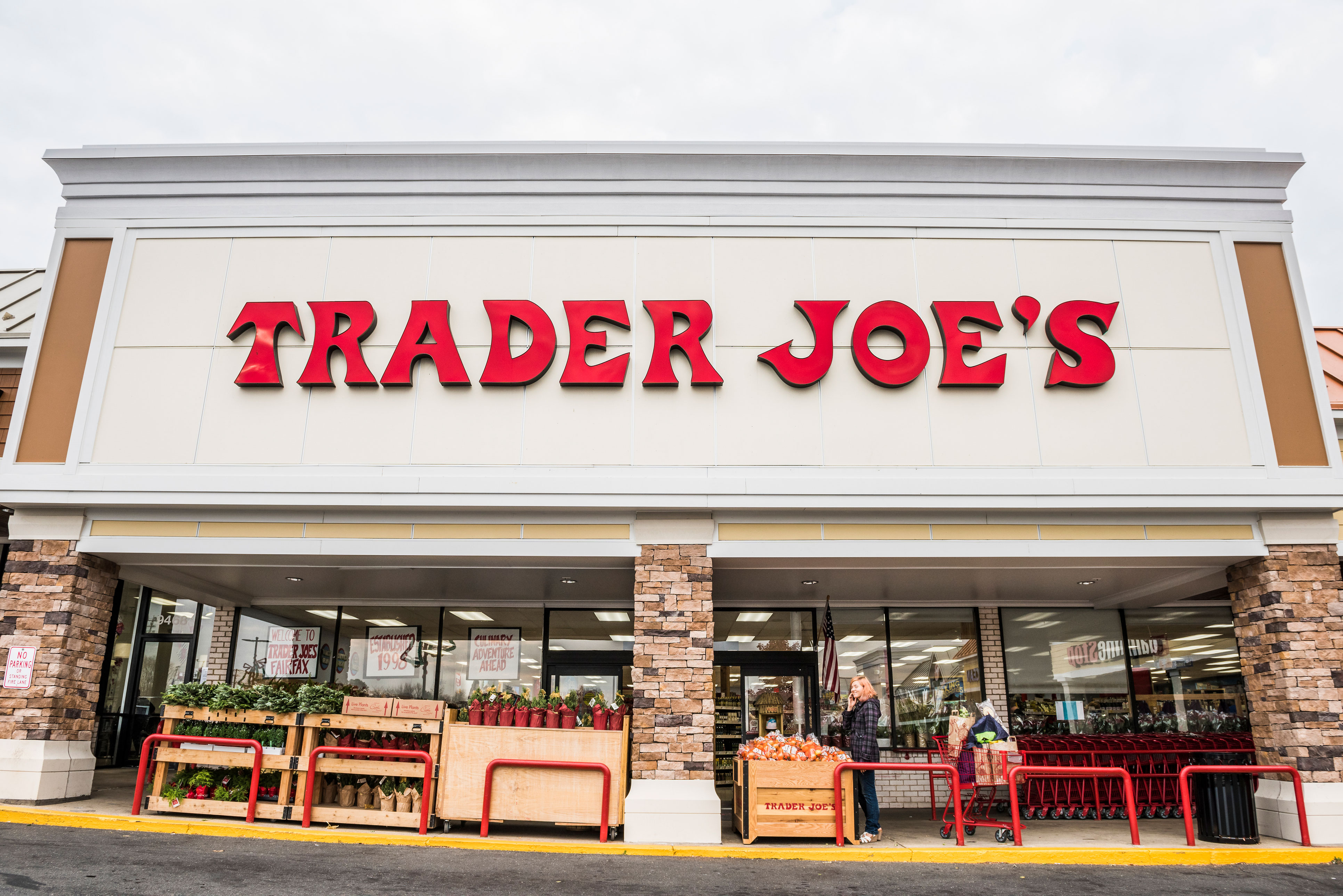 Meaty vegan finds at Trader Joe's
At the beginning of 2021, Trader Joe's executives revealed during an episode of its "Inside Trader Joe's" podcast that the grocery chain was working to increase its vegan offerings in every category from frozen to snacks to heat-and-eat. This year alone, Trader Joe's has already launched a wide array of vegan products. In the dips and condiments category, Trader Joe's now offers Caramelized Onion Dip and Tzatziki. In the prepared meals category, Trader Joe's went hard on vegan bolognese and now offers the Italian-inspired dish in both sauce and frozen meal formats—both complete with plant-based meat crumbles. Trader Joe's also bulked up its toss-and-serve salads with vegan varieties that feature creamy dairy-free ranch dressing and expanded its heat-and-eat meals with a Vegan Enchilada Casserole—a layered meal that features corn tortillas smothered in red chile sauce, seasoned pinto beans, roasted vegetables, and topped with a mix of vegan mozzarella and cheddar cheese shreds. The snack aisle also got a vegan boost this year with Spicy Porkless Plant-Based Snack Rinds (aka vegan pork rinds).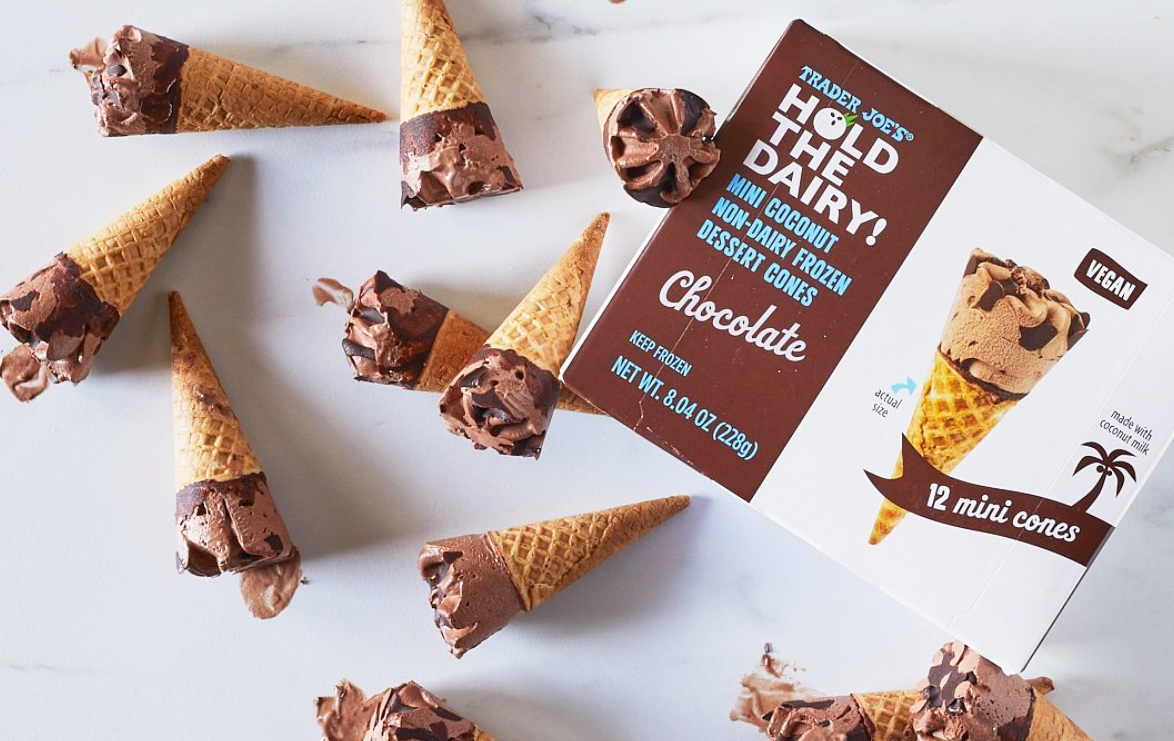 And Trader Joe's did not forget about vegan desserts. After bringing back the popular soy-based Cherry Chocolate Chip ice cream in 2019, the chain has really leaned into new vegan ice cream possibilities, including the Cold Brew Coffee and Boba Coconut Non-Dairy Frozen Dessert made with a coconut milk base and dotted with frozen boba; two flavors of bon bons (Non-Dairy Mint & Chip and Cookies & Creme); and Chocolate Fudge Oat Bars (a vegan fudgesicle made with oat milk). The store's newest frozen treat is a vegan version of it's Hold the Cone! mini ice cream cones. The (appropriately named) Hold The Dairy! cones feature a waffle cone coated with chocolate on the inside stuffed with chocolate-drizzled, chocolate-flavored ice cream.
While Trader Joe's offers a variety of plant-based alternatives to animal products, including its both beef and turkey flavors of plant-based burger patties and its own vegan cheese line, it is sorely lacking in the vegan seafood department. Amy Gaston-Morales, Category Manager of Deli, Frozen Meat, Seafood, Meatless, and Fresh Beverage at Trader Joe's, is looking at items such as vegan tuna, crab cakes, and scallops to fill the void.
For more about vegan at Trader Joe's, read:
Trader Joe's Is About To Launch 10 New Vegan Products

Guide to Trader Joe's Vegan Fall Products

T​​rader Joe's Is Working On Vegan Seafood