California-based food company Impossible Foods is making its debut in the Middle East today with the launch of its plant-based Impossible Burger at a variety of restaurants in Dubai, United Arab Emirates (UAE). The brand is locally distributed through Bidfood Middle East which is making Impossible's vegan beef available to all local restaurant operators today.
"Impossible products are made for every cuisine and culture, and we couldn't be more excited to launch in our first market in the Middle East," Impossible Foods President Dennis Woodside said in a statement. "The United Arab Emirates' status as a global travel and culinary hub will enable a whole new region of consumers to experience Impossible Burger for the first time."
Impossible Burger is entering the region during a time when 25 million visitors from almost 200 countries are expected to come to Dubai for this year's World Expo from October 1, 2021 to March 31, 2022.
Impossible Foods' vegan beef in the UAE
Impossible Foods' entry into the Middle East puts its kosher and halal vegan beef on the menu at several restaurants across Dubai where chefs are incorporating it into dishes that span a variety of cuisines.
At chef Akira Back's eponymously named restaurant that features Japanese and Korean influences, the chef is serving Impossible Signature AB Tacos and Impossible Chorizo Gyoza, while British eatery The Croft (located inside the Dubai Marriott Harbour Hotel & Suites) is serving a roast made with Impossible's vegan beef. The MAINE Oyster Bar & Grill is a New England brasserie company founded by Montreal Gastropreneur Joey Ghazal and is serving Impossible Short Ribs, Impossible Burger, and Impossible Tartare. From Impossible Chili Con Carne Loaded Nachos at Maiz Tacos to Impossible German Bratwurst at artisanal butchery shop Sausage Fabrique, chefs are getting very creative with the plant-based meat.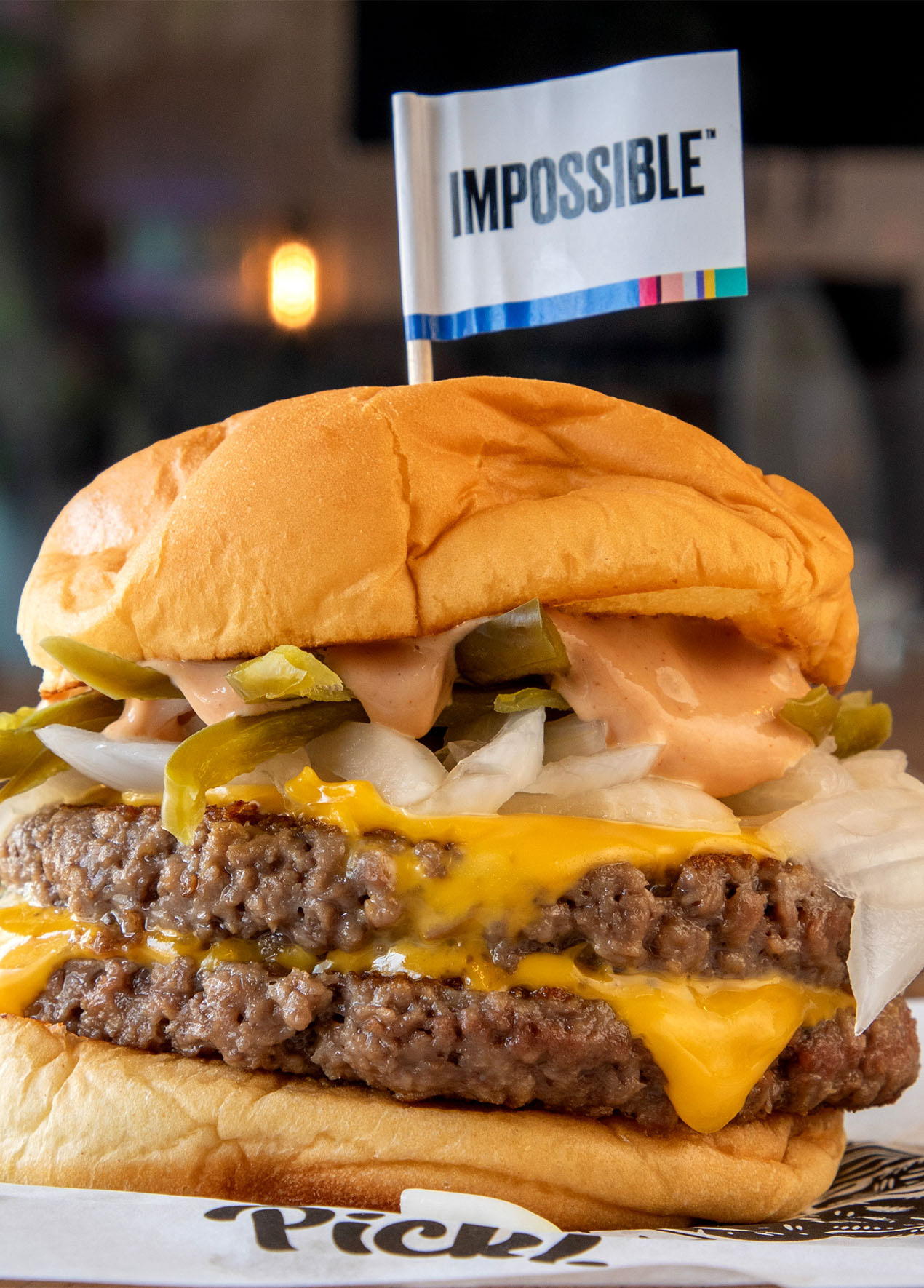 At hugely popular fast-food shop Pickl, Impossible Burger subs in for beef in the newly added Impossible Cheeseburger, Impossible Double Cheeseburger, and Impossible Fries, and is a welcome expansion of the eatery's existing plant-based options. "These days, people want to reduce their meat intake for many reasons, whether it be environmental, health, or ethical reasons," Pickl CEO and Founder Stephen Flawith said in a statement. "We're pumped to round off our Pickl Plant-Based menu with the introduction of Impossible Burger. This product alongside Pickl's homemade sauces and pickles is something that everyone needs to experience. It is truly a game changer."
Impossible Foods has the (plant-based) meats
While Impossible Foods continues to expand globally, the homegrown brand also continues to launch new products to meet growing US demand for plant-based meat. In August, Impossible Foods launched its second vegan meat product in stores: Impossible Sausage. Now making its way to 13,000 retailers nationwide, the Impossible Sausage is available in spicy and savory flavors. While a foodservice version of Impossible's pork was previously only available at restaurants such as Starbucks, Burger King, and Jamba, the brand tweaked the recipe for the plant-based sausage to serve the needs of home cooks.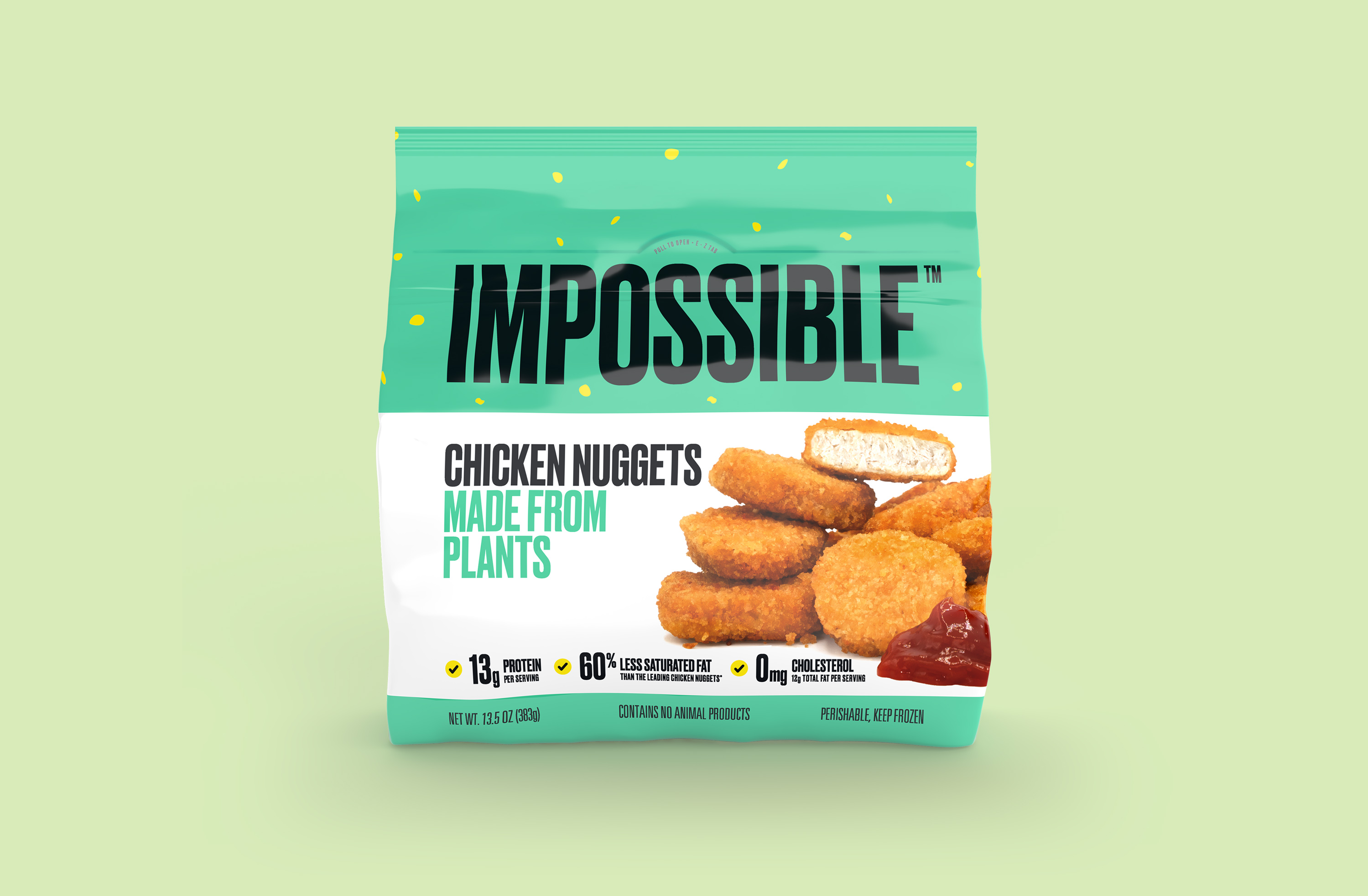 Not long after making its second foray into meat alternatives, Impossible Foods entered the vegan chicken category with the launch of Impossible Chicken Nuggets Made from Plants. Made with soy and sunflower oil, the plant-based chicken nuggets debuted at 150 restaurants earlier this month and are making their way to 10,000 grocery stores by the end of the year.
All of these launches, domestic and international, are part of Impossible Foods' overarching mission of replacing all animal foods with viable plant-based alternatives by 2035.