Startup Eat Just recently launched its first set of commercials for its vegan JUST Egg—and the ads are all voiced by comedian J.B. Smoove of Curb Your Enthusiasm fame. Part of the brand's year-long "Really Good Eggs" campaign, the 30-second commercials were created to challenge presumptions about plant-based food while tackling three difficult breakfast scenarios: dealing with a hangover before work, making a breakfast scramble before school, and making a plant-based breakfast for a new vegan boyfriend.
Eat Just chose Smoove for the ad campaign because the comedian has been vegan since 2018 and is a fan of the company's mung bean-based egg—so much so that he carries a bottle in his pocket when visiting his favorite fried rice restaurant. "This is a delicious damn egg," Smoove said in a video statement. "By making JUST Egg from plants, we use less water, carbon emissions, and land."
The Emmy Award-winning actor recently spoke about his vegan transition in an interview with GQ, explaining that his wife helped him change his "country-boy" ways. "[On] New Year's of 2018, I went full-time vegan. I knew it would make my wife so happy, because she's been trying to convert me for years," Smoove said. "I do it for diet. I do it for health reasons. I do it for animals, for the planet. For me, it's a wide spectrum."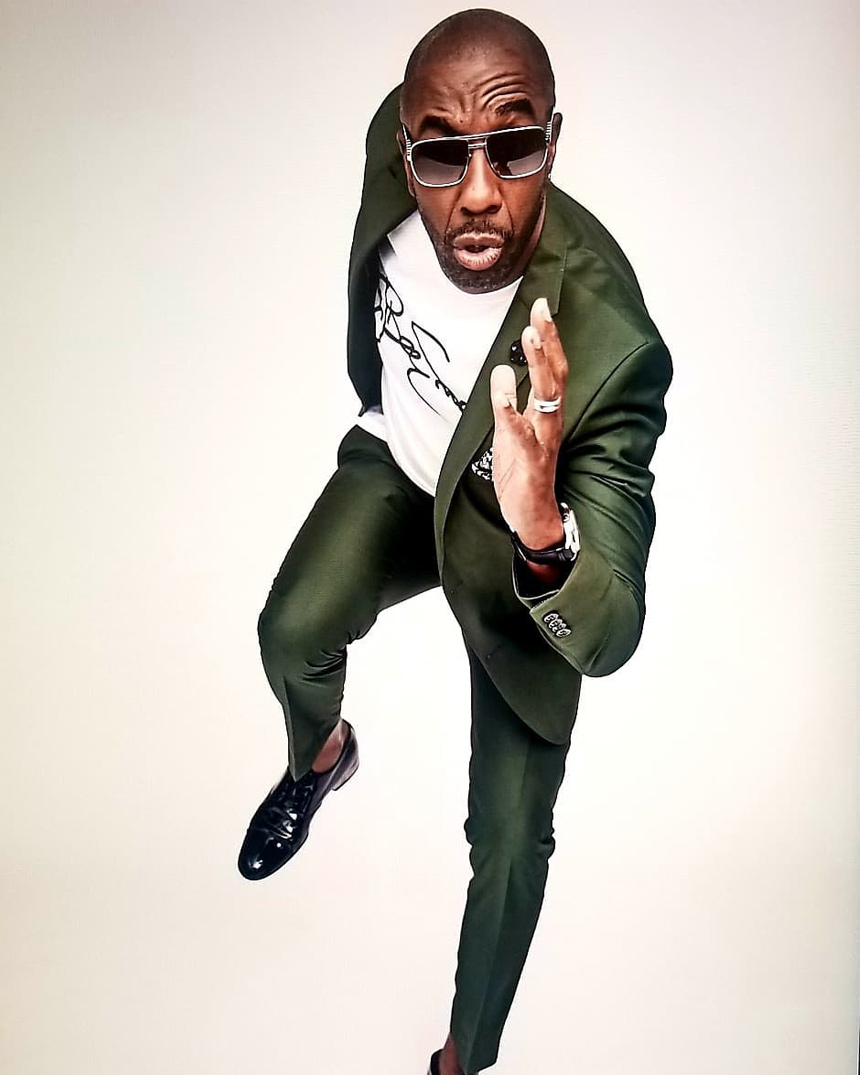 Just's vegan eggs gain celebrity appeal
JUST Egg first made its way into stores in the United States in 2018. In three short years, the mung bean-based egg has exploded to more than 20,000 retail points of distribution and 1,000 foodservice locations. The international vegan egg sensation, which is sold in both pourable and folded formats, has also made a dent in the egg industry—selling the chicken-egg equivalency of 165 million eggs since its retail launch. "Think about all of those chickens laying those damn eggs," Smoove said, adding "let the chickens go."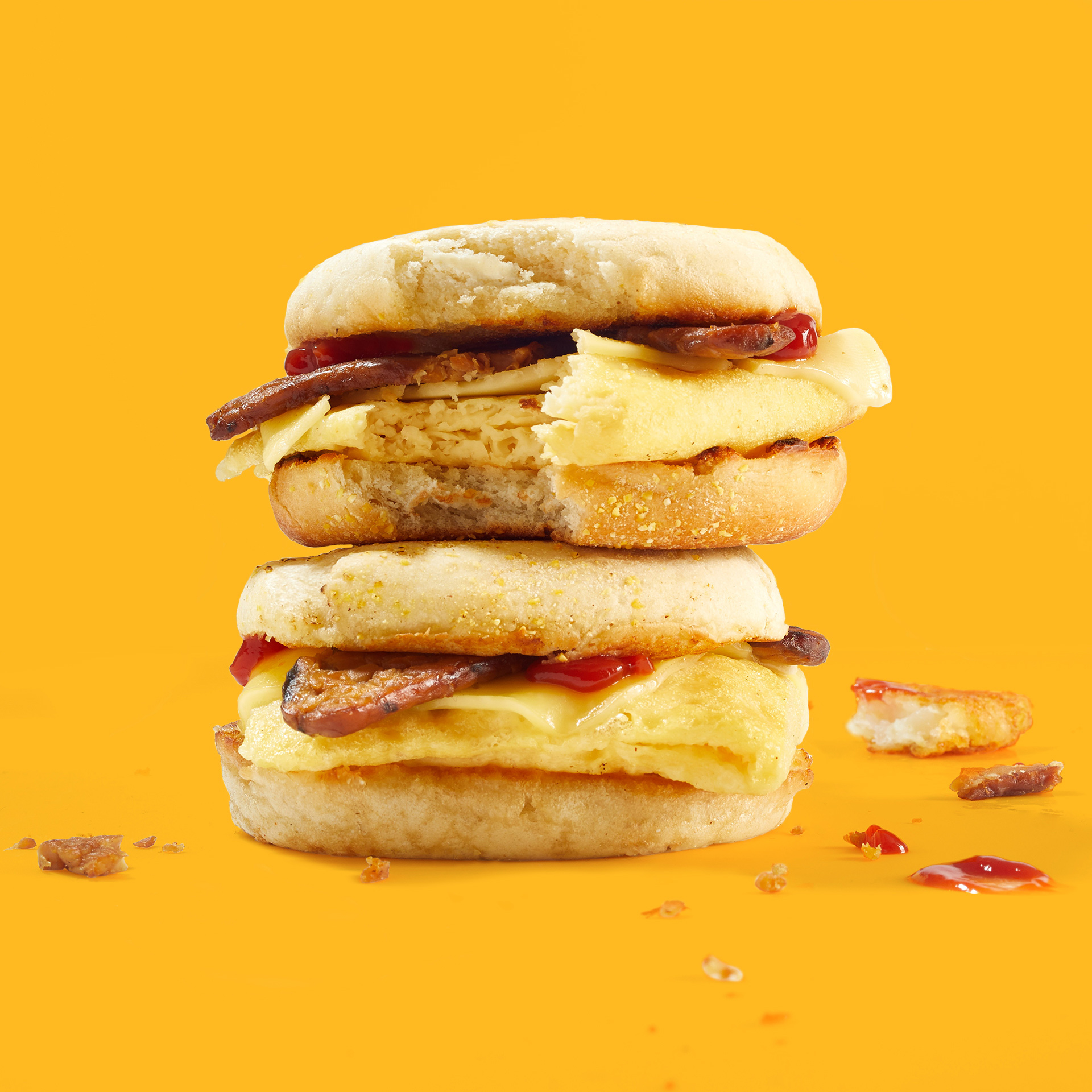 JUST Egg has gained many celebrity fans along the way. Musical artist Lizzo is a big fan of the vegan egg and has used it to recreate some of her favorite dishes, such as morning scrambles; a fried chicken sandwich made with mushrooms dredged in JUST Egg-infused batter; and more. When she's not scrambling it at home, Lizzo gets JUST Egg-stuffed sandwiches at her local Los Angeles eateries—and sometimes uses them to shut down fat shamers on TikTok.
NBA star DeAndre Jordan—who is the newest member of the Los Angeles Lakers—is also a big Just Egg fan. The star basketball player partnered with Eat Just and paper towel brand Bounty to create Cooking Clean, a vegan cooking show on athlete-owned network PlayersTV.
On the show, Jordan created a variety of dishes, many using JUST Egg, with guest chefs and explained that he went vegan "cold turkey," a decision he said was easy and driven by his desire to preserve the planet for the next generation.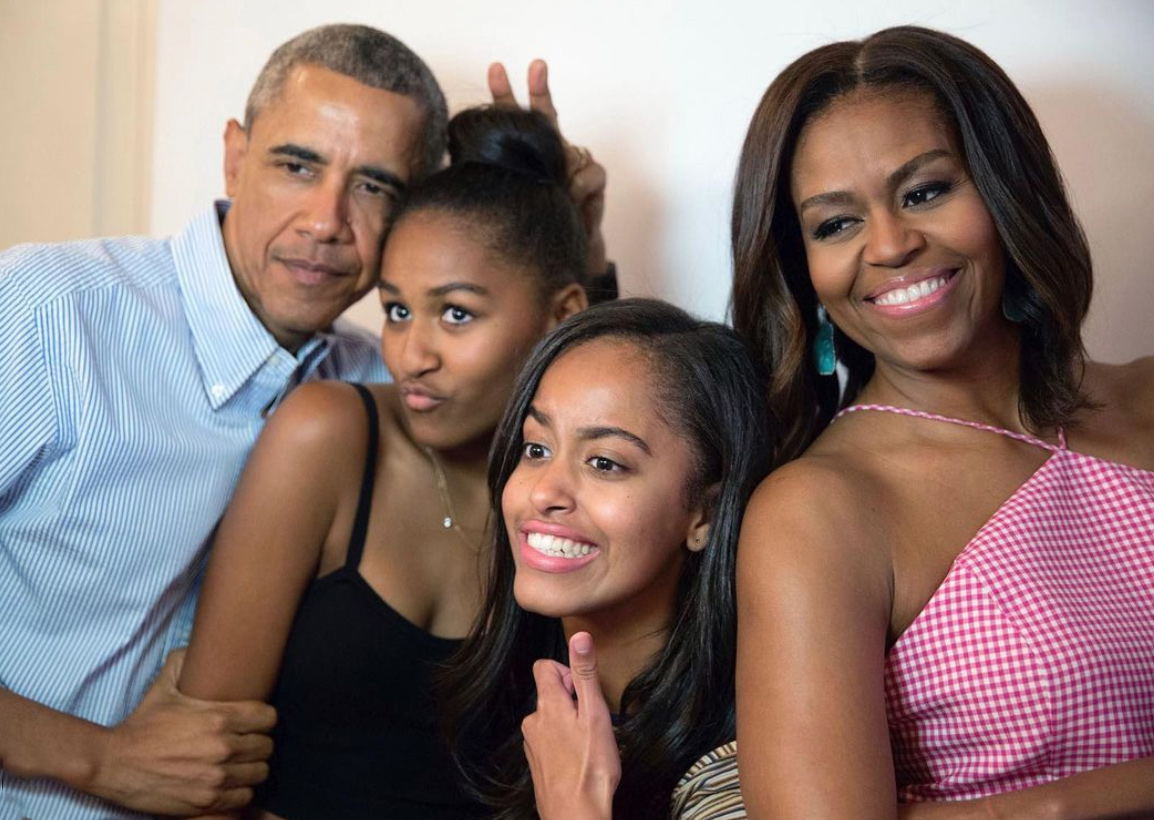 Even former President of the United States Barack Obama recently joined the JUST Egg fan club when he included the vegan egg in his 60th birthday celebration as part of a plant-based spam musubi that also featured Impossible Foods' beef and pork.
Celebrities get behind vegan brands
J.B. Smoove is the latest star to lend his voice to promote a vegan brand. Earlier this week, rapper and actress Awkwafina's recognizable raspy voice was heard in a new commercial for Lightlife Foods. The 30-second spots, with the tagline "simple ingredients for a full life," are currently airing across a variety of television and social media channels in North America.
Vegan meat brand Beyond Meat has also attracted a host of celebrity ambassadors. Last year, Beyond Meat released its first commercial during a Los Angeles Lakers vs. Utah Jazz NBA. Voiced by actress Octavia Spencer—known most recently for her starring role in Netflix series Self Made—the "What If We All Go Beyond?" television advertisement urged viewers to imagine a world where animals are no longer killed for food and to take steps to make it a reality by opting for plant-based meats.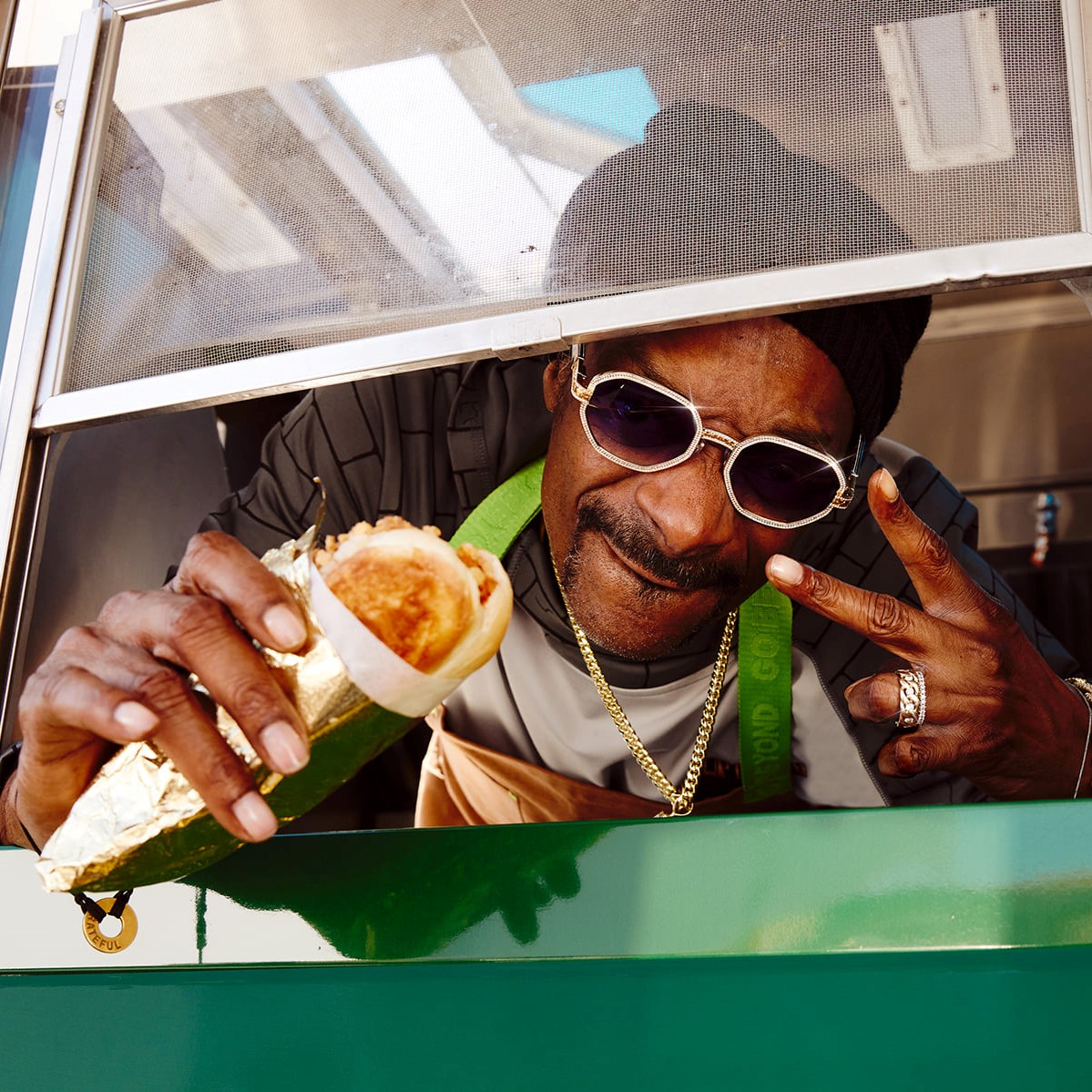 In addition to Spencer, Beyond Meat's celebrity fans include legendary rapper Snoop Dogg and NFL star Derwin James who created vegan food trucks earlier this month to celebrate the launch of football season. At James' truck, the athlete served a Spicy BBQ Double Smashburger, featuring two Beyond burger patties, vegan cheese, and spicy BBQ spread on an artisan bun. Snoop Dogg's gold-wrapped truck offered the Snoop Beyond Tailgate Dogg, featuring a Beyond sausage, Beyond chili sauce, vegan cheese, and crispy onion strings on an artisan bun. Together, the duo gave away 600 free vegan burgers and hot dogs.