Over the weekend, legendary rapper Snoop Dogg and NFL star Derwin James celebrated the kickoff of football season by giving out more than 600 free vegan burgers and hot dogs from plant-based meat brand Beyond Meat at a pop-up food truck event in Los Angeles. For the event, which was created in partnership with men's clothing store Round Two Hollywood, Snoop Dogg and James designed the look of their own trucks and worked with chefs to create the taste profile and build of their Beyond Meat meals.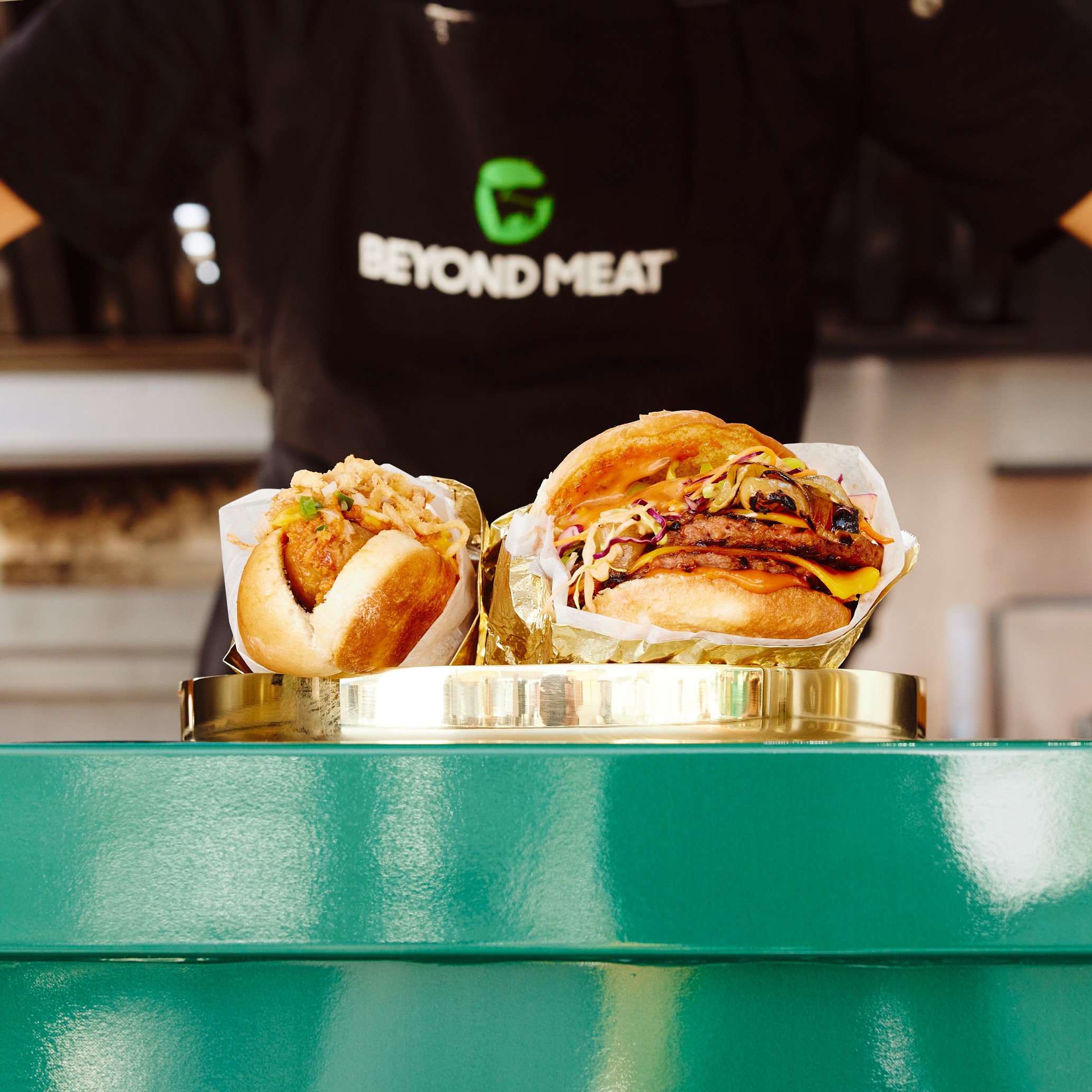 At Snoop Dogg's flashy gold-wrapped truck, consumers were able to get a taste of the Snoop Beyond Tailgate Dogg, featuring a Beyond sausage, Beyond chili sauce, vegan cheese, and crispy onion strings on an artisan bun. At James' dark green food truck, he gave out the Derwin James Spicy BBQ Double Smashburger, featuring two Beyond burger patties, vegan cheese, and spicy BBQ spread on an artisan bun.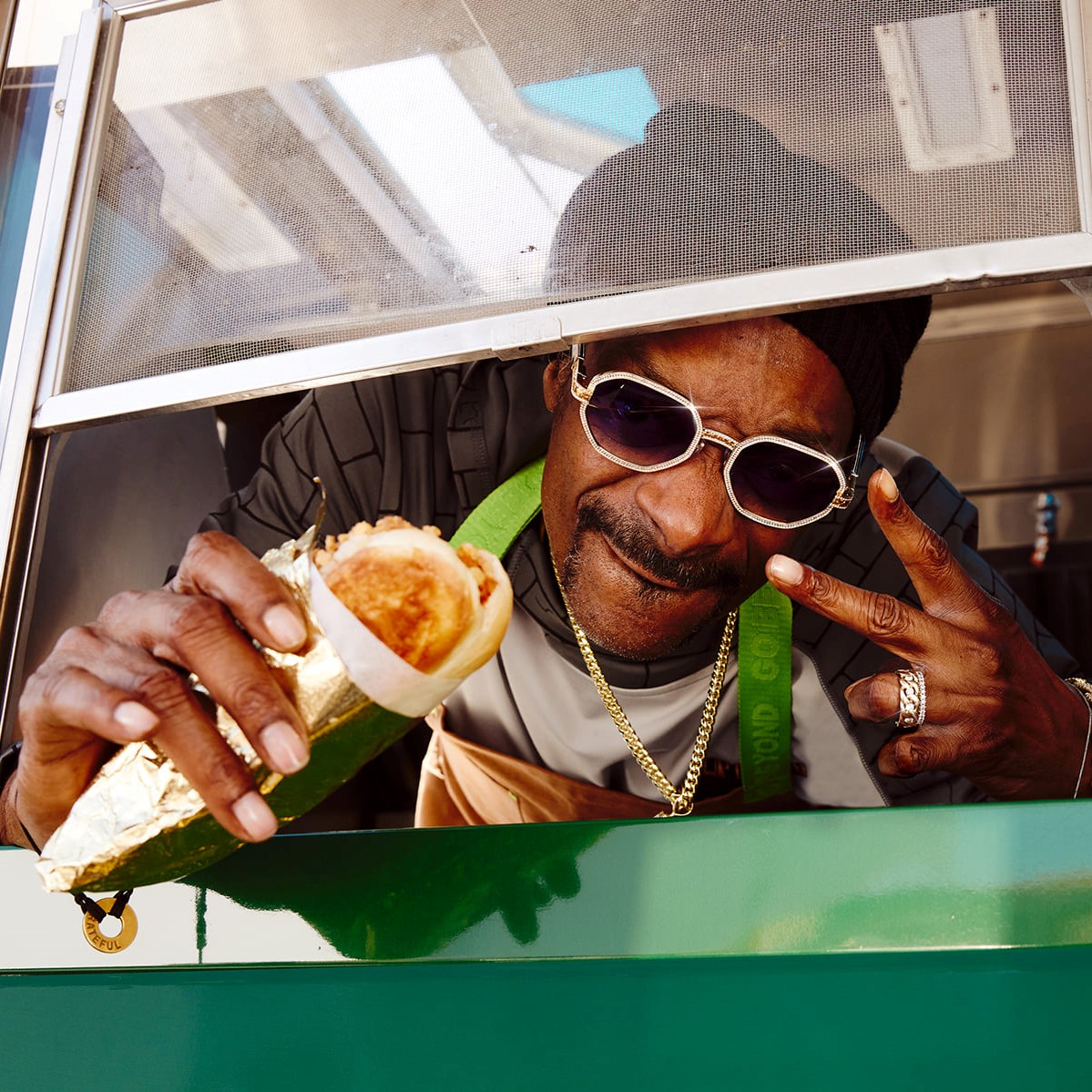 For six weeks starting on September 24, Snoop Dogg's food truck will continue on with the tailgate season campaign by surprising consumers with free meals at one highschool football game each week across the greater Los Angeles area. The Snoop Dogg truck will also be visiting games of the Snoop Youth Football League—a nonprofit organization founded by Snoop Dogg in 2005 to provide inner-city kids with the opportunity to participate in youth football—to hand out free food to the community.
Snoop Dog endorses Beyond Meat
In recent years, Beyond Meat has teamed up with a number of celebrities and athletes to promote its products and the benefits of following a plant-based diet. Snoop Dogg, who is an investor and ambassador of the brand, has not confirmed that he is vegan but he has been vocal about his love of plant-based foods. "With such a busy schedule, I needed to make sure that I'm taking care of myself both mentally and physically," Snoop Dogg told Forbes last year. "I needed to change up my diet a bit to help me give me all the nutrients I need to continue to be at the top of my game. Some of my immediate family are vegan and vegetarian so they helped me figure out the best plan with me."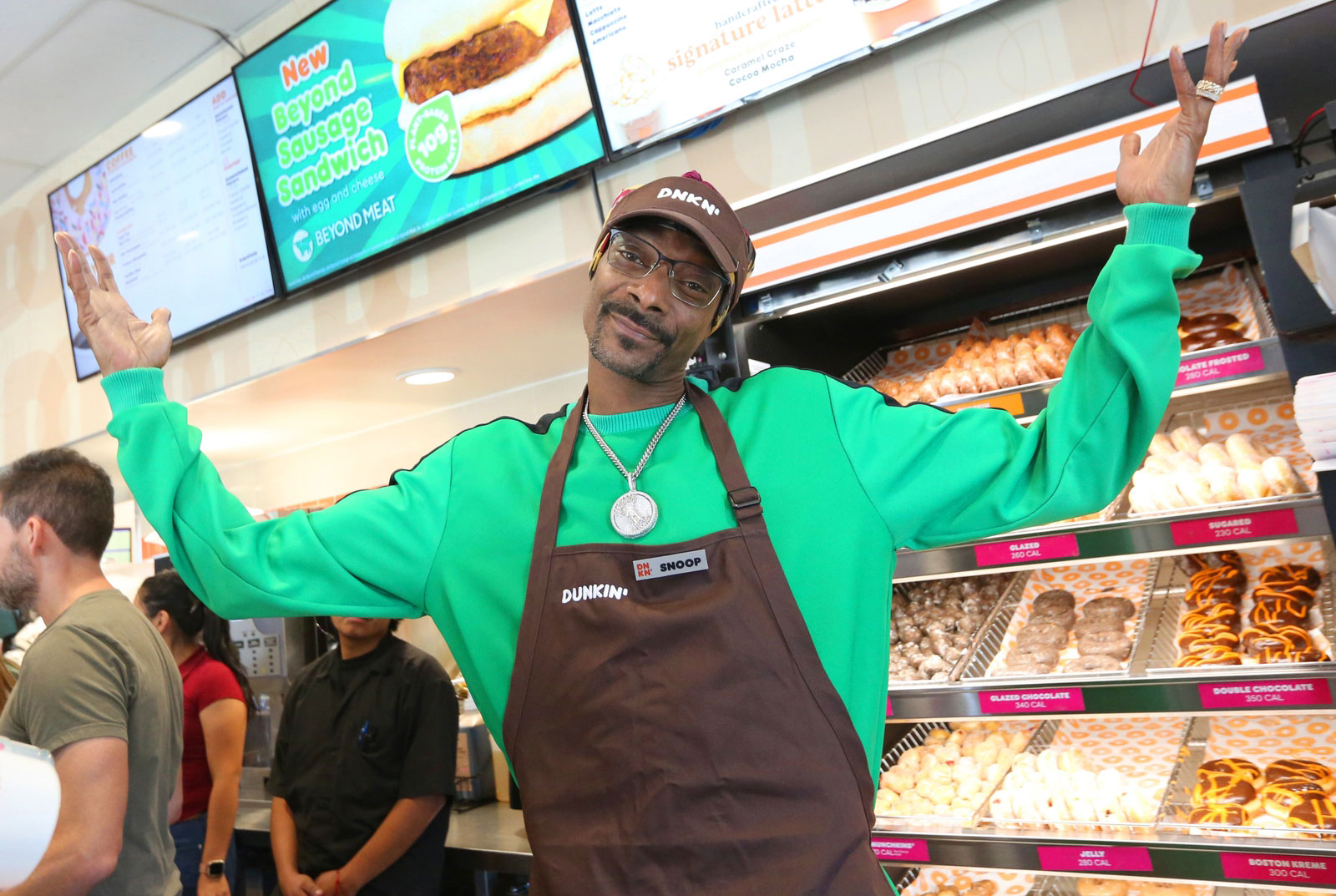 This is not the first time Snoop Dogg has promoted Beyond Meat products. In 2019, the musician threw a Grammy Awards pre-party where he treated guests to the Beyond Famous Star from Carl's Jr.—which the chain added to more than 1,000 locations nationwide. That same year, Snoop Dogg also hopped behind the counter at a Dunkin' location to serve customers the newly launched Beyond Sausage Breakfast Sandwich—which can be ordered by omitting cheese and egg.
And last year, Snoop Dogg appeared in a promotional video for Beyond Meat wherein he admitted that he sneaks plant-based meat into meals to help his family try vegan food. "You've got to sneak it in, man, because so many people are accustomed to a certain taste or a certain way of doing it," Snoop Dogg said in the video. "So you've got to slide it in and let it just be a way of coming in."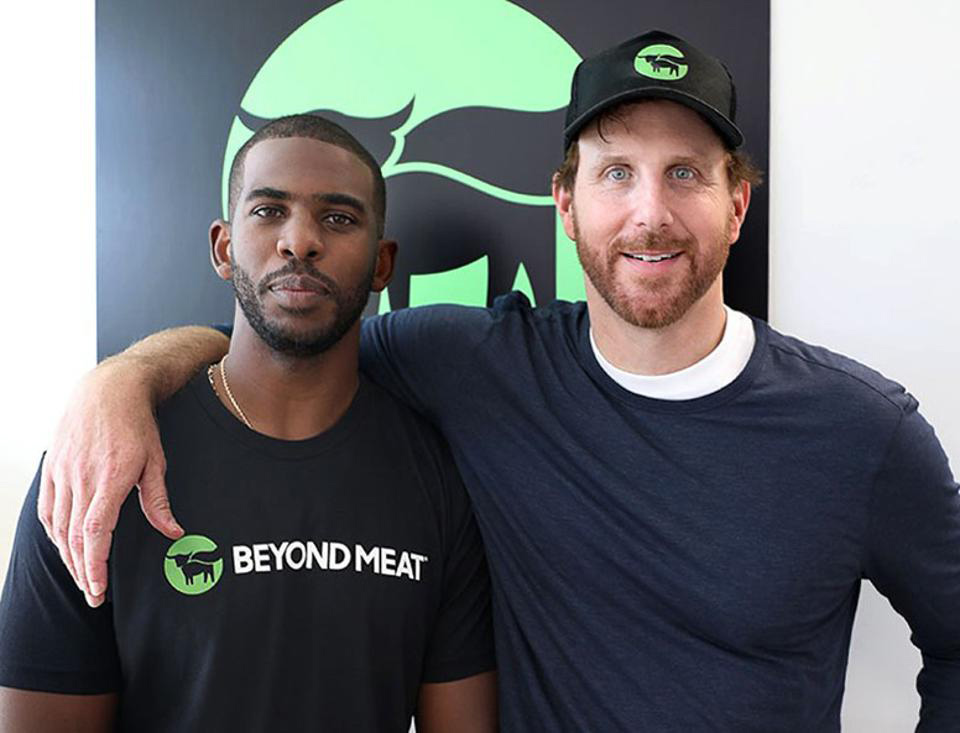 Beyond Meat's celebrity investors
In addition to Snoop Dogg, Beyond Meat's investors include more than a dozen professional athletes, including NBA athlete DeAndre Jordan, basketball icon Shaquille O'Neal, current NBA stars (and vegans) Chris Paul, JaVale McGee, and Kyrie Irving, and other athletes such as snowboarding legend Shaun White and ski racer Lindsey Vonn.
The athletes are part of Beyond Meat's "Go Beyond" campaign, which champions the brand and other plant-based foods to athletes and sports fans through various efforts. Other shareholders in Beyond Meat include JJ Redick, Tony Gonzales, Leonardo DiCaprio, Thomas Middleditch, David Wright, Eric Bledsoe, Maya Moore, Tia Blanco, as well as celebrities Common, Jessica Chastain, Liza Koshy, and Nicole Williams.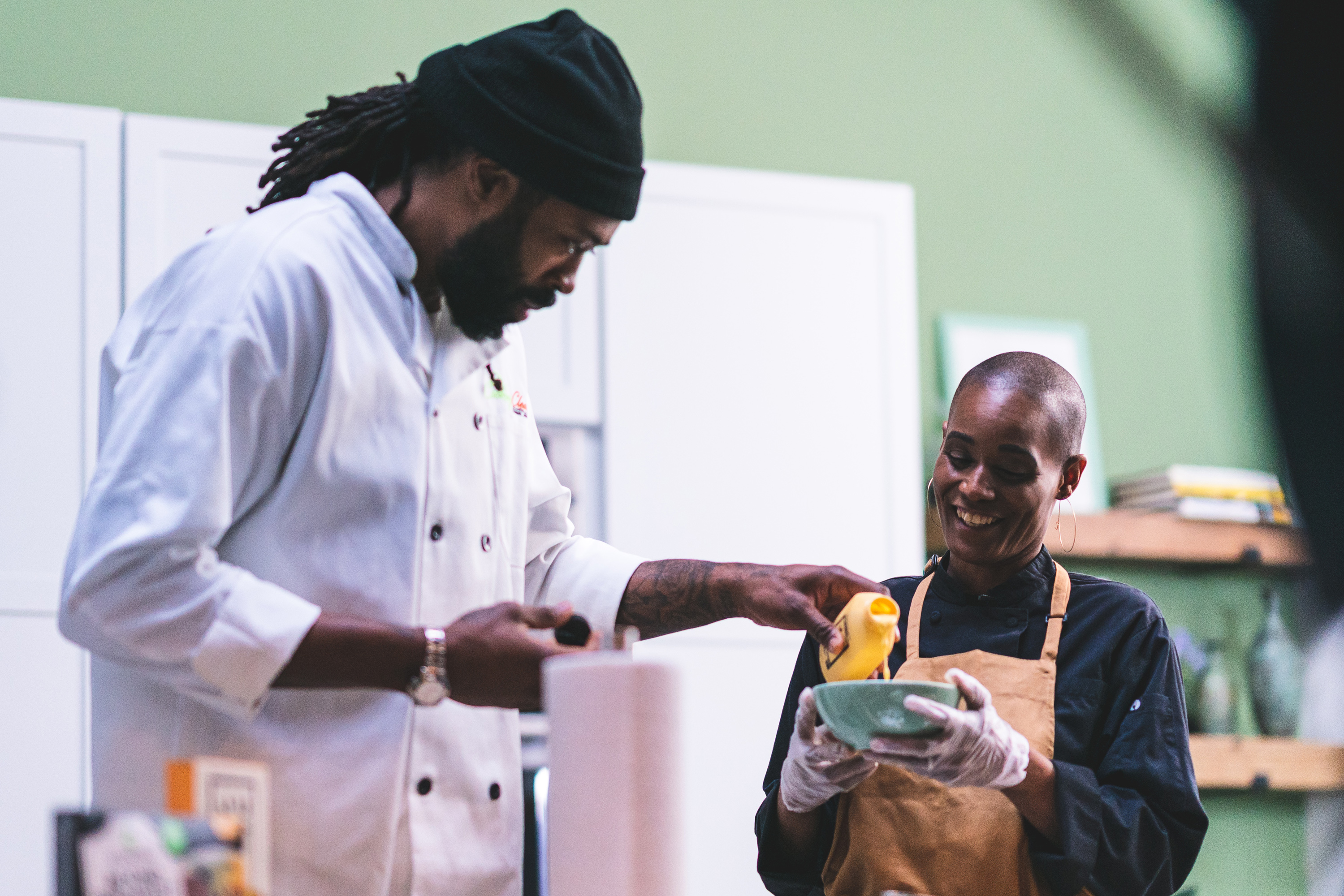 Earlier this year, DeAndre Jordan—an Olympic gold medalist who just joined the Los Angeles Lakers—hosted the vegan show Cooking Clean that aired on athlete-owned network PlayersTV. The show was created in partnership with Beyond Meat, startup Eat Just (the maker of mung bean-based JUST Egg), and paper towel brand Bounty. On the eight-episode show, Jordan was joined by guest chefs and restaurateurs to discuss plant-based eating while preparing unique vegan recipes using Beyond Meat and JUST Egg.