Celebrity couple Kim Kardashian West and Pete Davidson are getting luxurious vegan silk robes this Valentine's Day courtesy of vegan silk luxury brand niLuu and animal-rights group People for the Ethical Treatment of Animals (PETA). The couple will be among the first to receive the vegan silk robes in a new Lennon (which means "lover" in Gaelic) print, which is crafted from Bemberg, a yarn fiber derived from a by-product of cotton production.
In addition to Kardashian West and Davidson—who wore matching pajamas for rapper Flavor Flav's birthday party last year—the robes were sent to a total of 14 couples, including Megan Fox and Machine Gun Kelly; Hailey and Justin Bieber; Tom Brady and Gisele Bündchen; Harry Styles and Olivia Wilde; and Kristen Stewart and Dylan Meyer.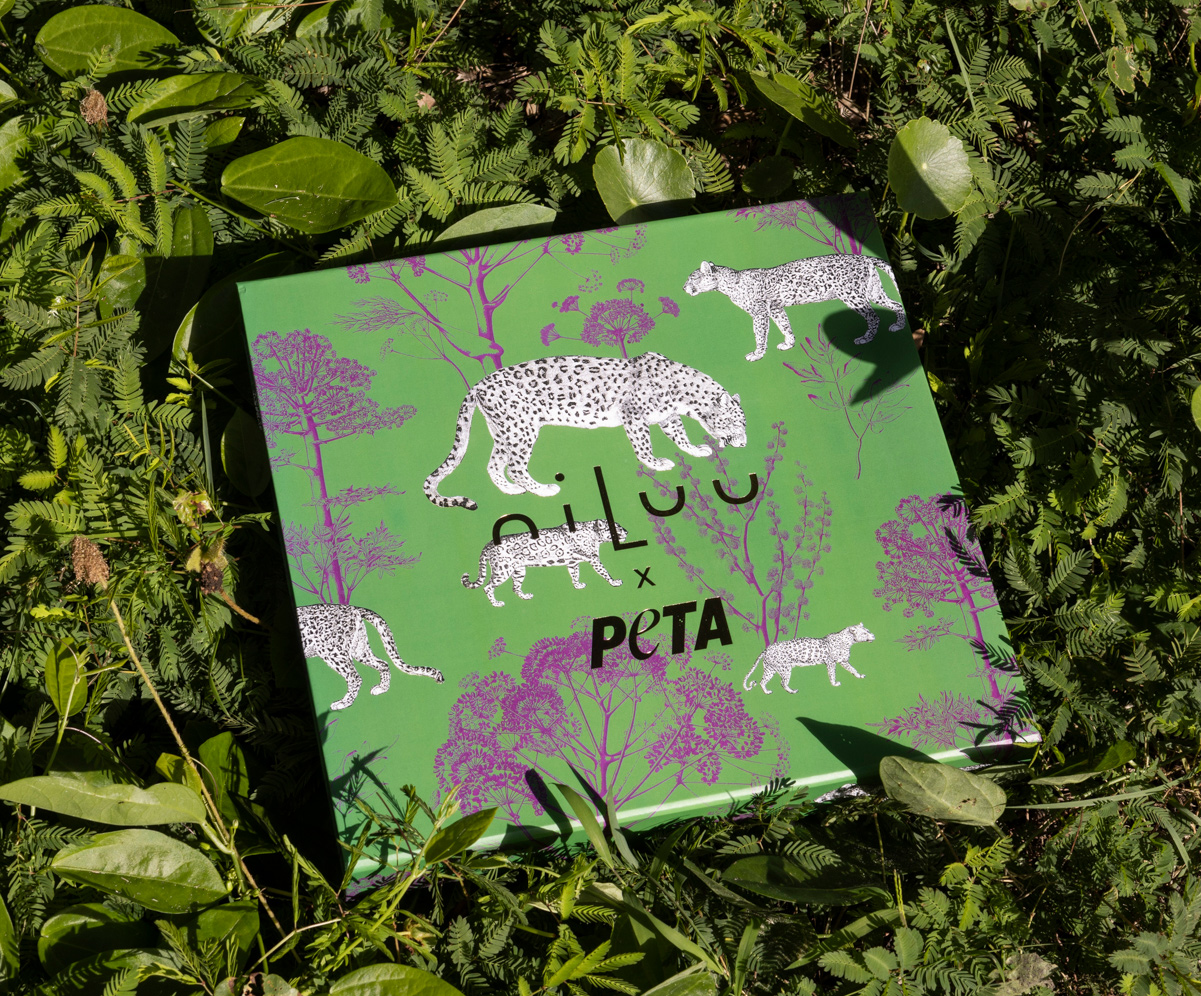 niLuu
"There's nothing sexier than compassion, and niLuu's silk-free robes show kindness to some of the smallest and most vulnerable animals abused for fashion," PETA Senior Vice President Lisa Lange said in a statement. "With this Valentine's Day gift, PETA hopes to turn Hollywood's hottest couples on to how luxurious today's modern vegan designs are."
The Lennon Kimono vegan silk robes will be available to the public in February through niLuu's website and select retailers and a portion of the proceeds will be donated to support PETA's animal advocacy work.
niLuu
Celebrating love with vegan silk
Traditional silk is made by killing silkworms who are either gassed or boiled alive to remove them from their cocoons prematurely. Approximately 2,500 silkworms are killed to make one pound of the material. In addition to animal cruelty, the silk industry is fraught with child labor and carries a large environmental footprint as it uses large amounts of water.
Alternatively, niLuu's vegan silk is made from plant-derived materials, is breathable like cotton, and features the same luxurious drape without the need to torture silkworms. A native of Turkey, Nilufer Bracco founded niLuu in 2020 in Miami to show that luxury fabrics do not need to be cruel to animals.
"I am very excited at this collaboration with PETA and being able to bring awareness to the fact that you can have the things that you love without harming animals or the environment," Bracco said in a statement. "Launching the Lennon Kimono and involving many PETA supporters in time for Valentine's Day is wonderful and allows us to celebrate love for one another and each living creature."
In addition to robes, the brand offers vegan silk pillowcases, loungewear, and eye masks. NiLuu donates one percent of its revenues to 1% For the Planet which distributes donations to environmental organizations working to protect the planet.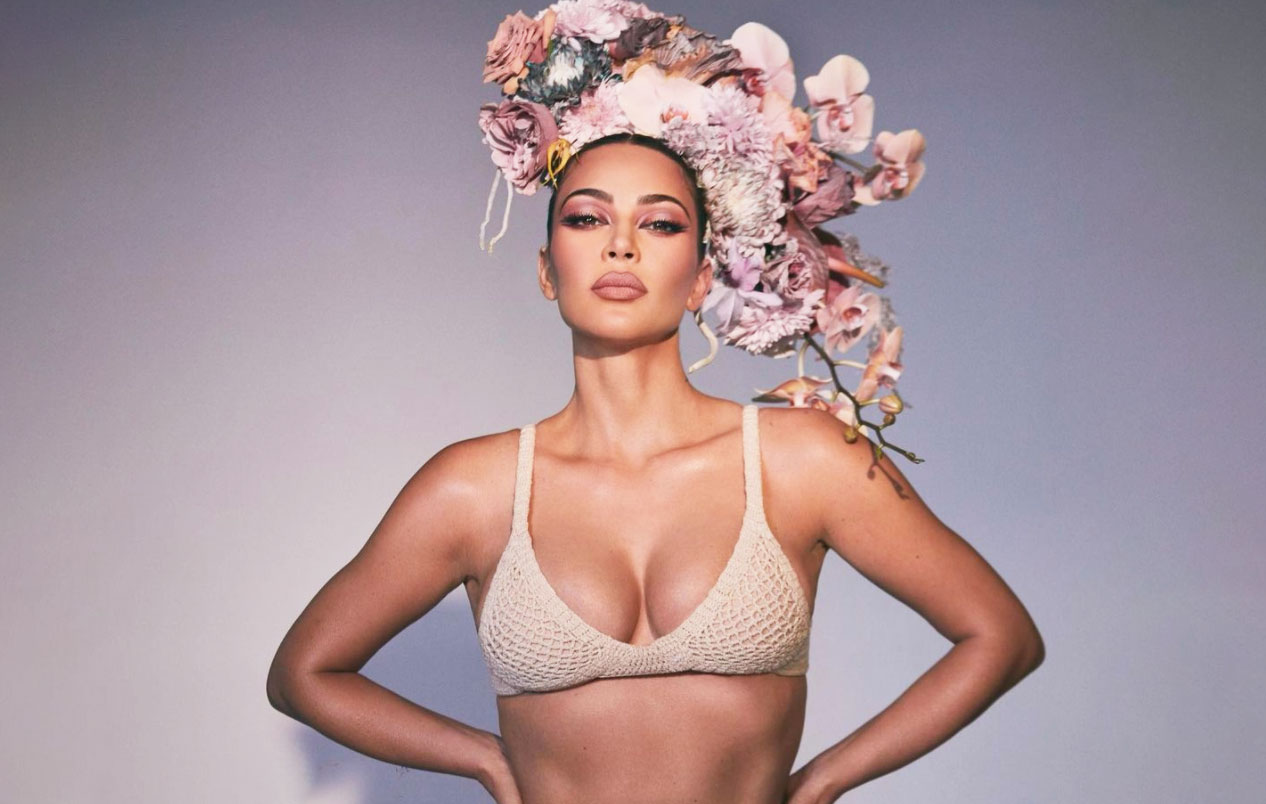 Kim Kardashian/Instagram
Are Kim Kardashian and Pete Davidson vegan?
Kim Kardashian West began her plant-based journey back in 2019 when she decided to stop eating animal products while at home, allowing herself non-vegan meals while dining out. Last January, the reality television star and business mogul recommitted to going plant-based—this time at all meal occasions—and began using Beyond Meat's vegan products to help recreate her favorite recipes.
Last summer, Kardashian West made her debut as a cooking instructor during her sister Kourtney Kardashian's Poosh Your Wellness Festival where she showed guests how to make her favorite vegan tacos. Other members of the Kardashian and Jenner clan have experimented with plant-based eating to some extent, with Kourtney Kardashian stating last year that she is now "95-percent vegan."
While Davidson has not confirmed that he is vegan himself, when he's not buying decommissioned Staten Island ferries or performing on Saturday Night Live, he's dating vegan women. In 2018, Davidson was engaged to Ariana Grande who ditched animal products in 2014. Grande and her new husband, real estate agent Dalton Gomez, also received matching vegan silk robes from niLuu x PETA for Valentine's Day.
And to make sure that nobody was left out, Kourtney Kardashian and her beau Travis Barker (drummer for iconic band Blink-182 and a longtime vegan) also received the vegan silk robes.
For more about vegan silk, read:
Can This Vegan Spider Silk Replace Single-Use Plastics?
This Startup Makes Vegan Silk From OrangesThis Startup Just Raised $314 Million to Make Animal Silk Obsolete