California-based company Beyond Meat just released its newest product: vegan steak. The new Beyond Steak plant-based seared tips are available at more than 5,000 stores, including Walmart and Kroger.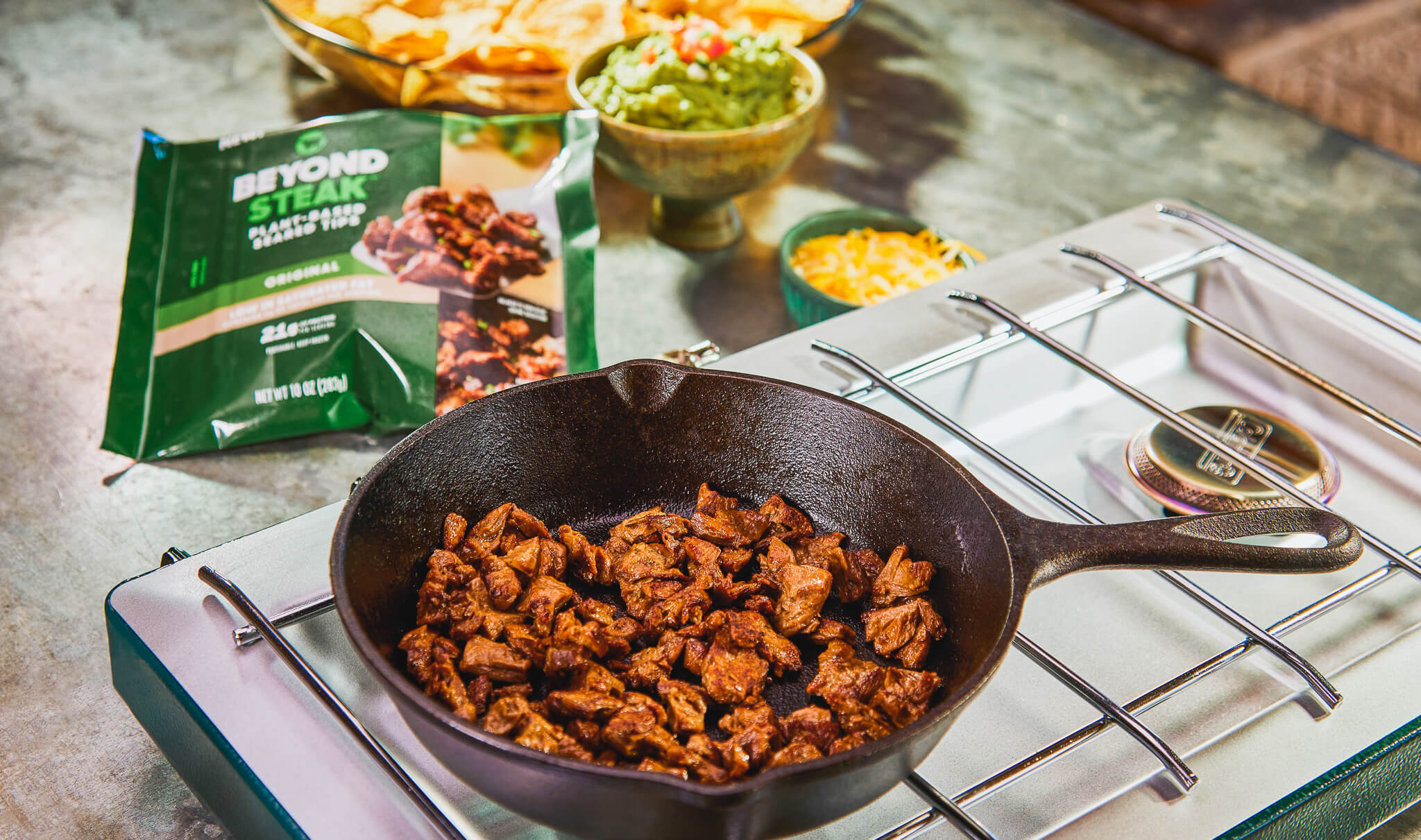 Beyond Meat
While Beyond Meat is best known for its plant-based Beyond Burger—a replacement for ground beef—the brand's new product will bring it into a new category of whole-cut meat, advancing its mission of disrupting the global $1.4 trillion meat industry with plant-based alternatives.
The new Beyond Steak is part of the company's mission to rapidly innovate plant-based products to help consumers make choices that are better for animals, the environment, and their health.
View this post on Instagram
"Beyond Steak is a highly-anticipated expansion of our popular beef platform and we're proud to introduce this innovative product to consumers nationwide," Dariush Ajami, Chief Innovation Officer at Beyond Meat, said in a statement. "Beyond Steak delivers the taste and texture of sliced steak in a way that is better for both people and the planet."
Beyond Meat's vegan steak
News of a vegan steak from Beyond Meat first came from CEO Ethan Brown, who spoke about the product during The Wall Street Journal's Global Food Forum in June. "It's probably one of our best products to date," he said at the time.
The new vegan steak is just one of the new plant-based innovations from Beyond Meat as vegan Popcorn Chicken has also been spotted in stores. Further details about that launch are currently under wraps.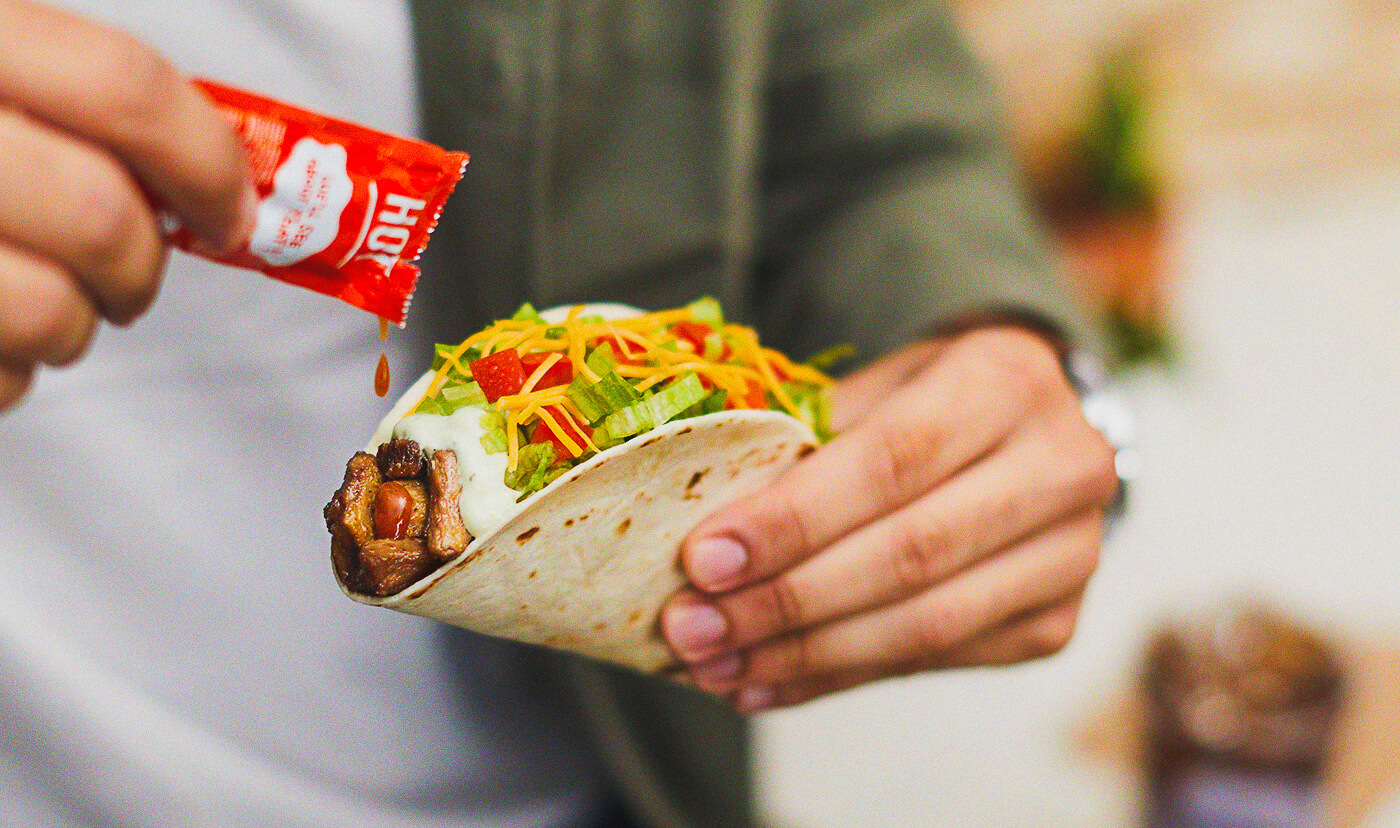 Taco Bell
Taco Bell fans will be delighted to know that Beyond Meat created a bespoke vegan carne asada steak in partnership with the Mexican-inspired chain.
On October 13, Taco Bell began testing the Beyond Carne Asada at approximately 50 locations in the Dayton, OH area. Available while supplies last, the vegan steak is marinated with Taco Bell's signature spices and can be ordered in place of animal-derived meat in any menu item at no extra cost.
Beyond Meat builds a global plant-based protein category
Despite a turbulent year in terms of its stock prices, Beyond Meat is holding steadfast to its mission of making animal-based meat obsolete with new innovations, such as its forthcoming vegan steak. Brown founded Beyond Meat in 2009 and the brand has already revolutionized the plant-based beef, pork, and chicken categories with its analogous Beyond Burger, Beyond Sausage, and its new Beyond Chicken Tenders.
On the foodservice side of Beyond Meat's business, the brand has many large partnerships under its belt. It has been working with Yum! Brands to deliver plant-based options to the fast-food corporation's properties, which, in addition to Taco Bell, include Pizza Hut and KFC.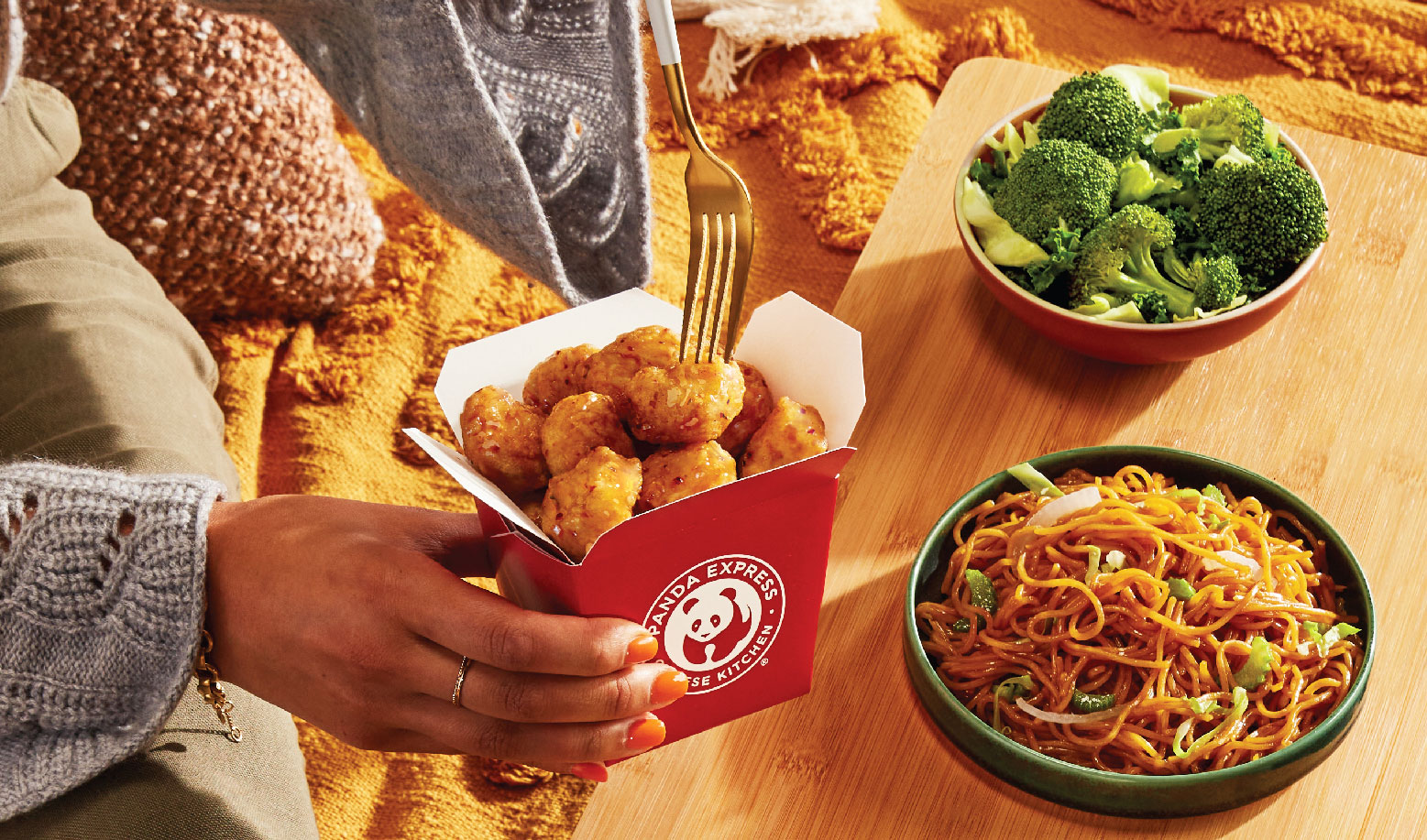 Panda Express
Panda Express worked with the vegan brand to develop a plant-based take on its popular orange chicken entrée which it tested in several markets. Last month, Panda Express added the Beyond the Original Orange Chicken to its more than 2,300 locations nationwide for a limited time.
Beyond Meat is also expanding the consumer goods side of its business. In 2021, the vegan company partnered with PepsiCo in 2021 to create Planet Partnership, a venture that will result in new products that will leverage Pepsi's extensive marketing and production networks while Pepsi can capitalize on the growth of the plant-based industry.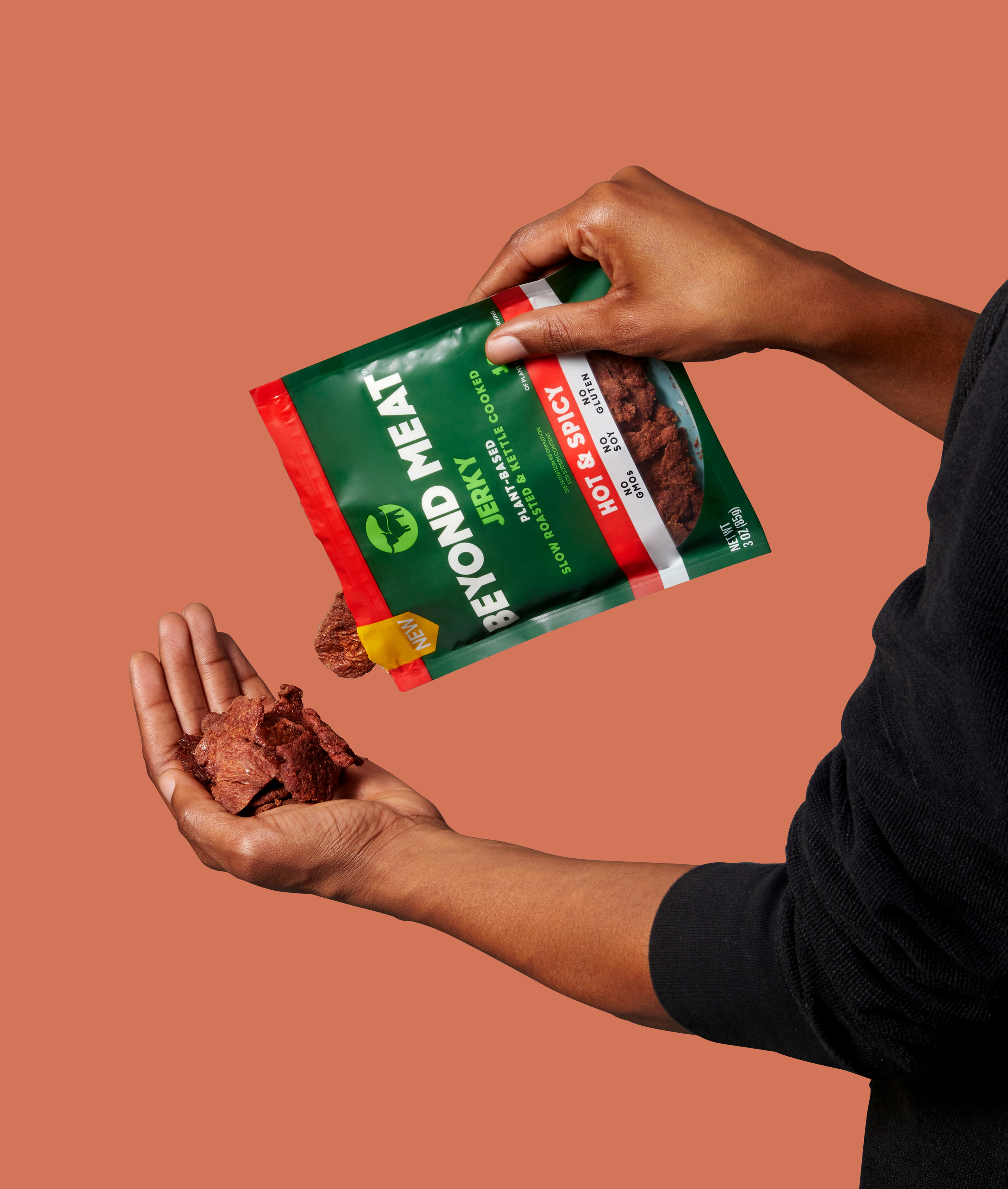 Beyond Meat
In March, Beyond Meat and Pepsi released the first product under this partnership: Beyond Jerky. This is the brand's first venture into the snack aisle. With its Beyond Jerky on store shelves nationwide, the brand is now exploring sliced vegan steak as the next part of its journey in creating a multi-billion dollar plant protein category that can truly disrupt animal agriculture with more sustainable, cruelty-free products.
Ethan Brown is building a $40 billion vegan meat company
During the WSJ event, Brown was pressed about whether the plant-based meat "bubble" has popped—or if the category is losing momentum. "The reasons to do what we're doing and the reason for the consumer to engage with what we're doing strengthens every day," Brown said.
"There's the pandemic. There's recession. There's gas prices. There's all this noise out there, but what continues to strengthen is the need to do what we're doing," he said. "We're getting better at that every year and with reason to do it in terms of climate, human health, the overall environment (land, energy, and water), and animal welfare … all those reasons continue to be present and increase in importance."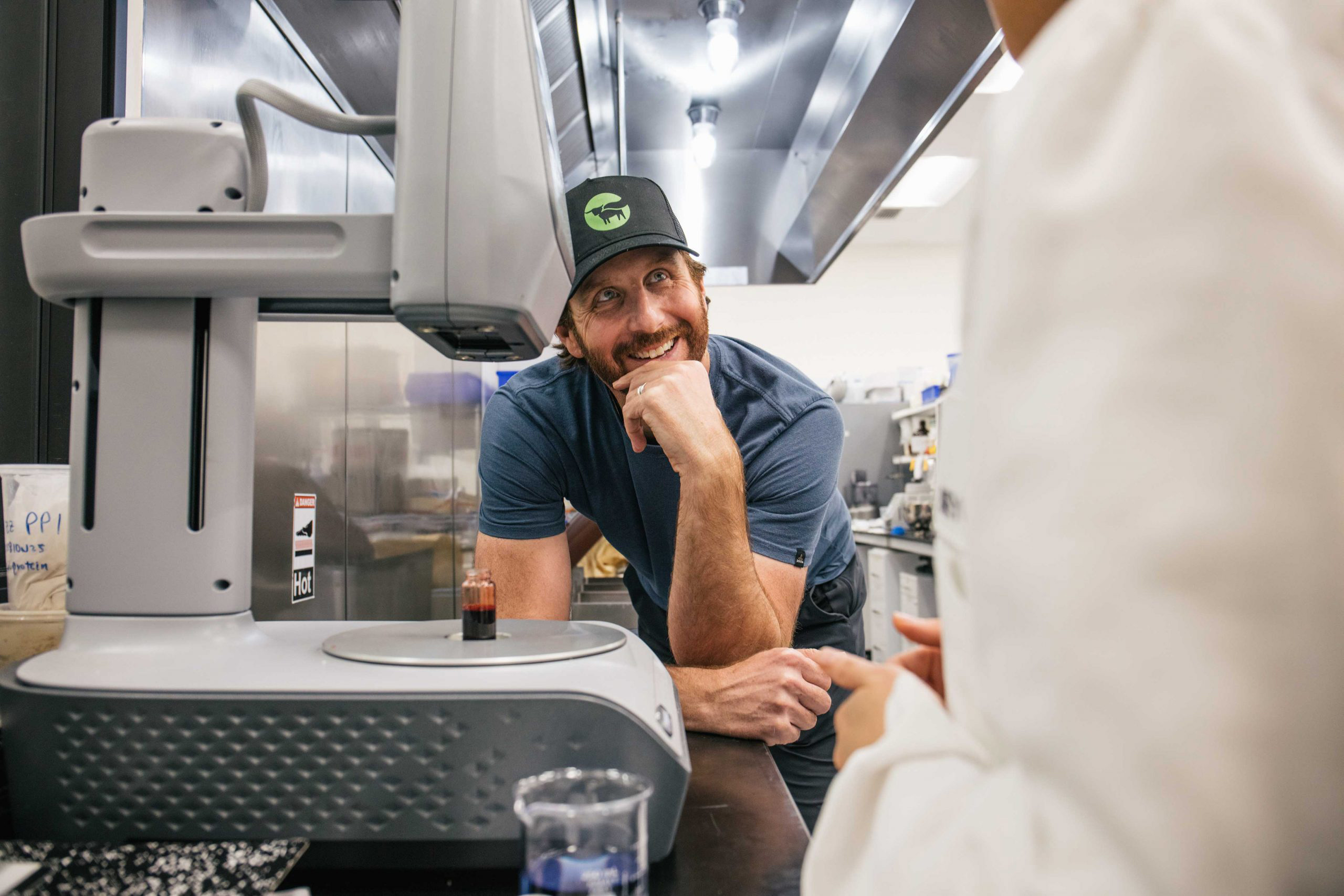 Beyond Meat
During the event, he explained that disruptions to major incumbents, such as the global meat industry, do not happen in a linear fashion and he expects to go through several downturns while keeping his eye on the mission at large.
"You're going to have disturbances and you're going to have distractions as you build a new category," Brown said, explaining that similar trajectories have happened when technologies such as solar power or lithium ion batteries first emerged.
"You go for a long run. You take a plateau. You go for another long run and then all of a sudden it's mainstream," Brown said. "That's what's happening in [the plant-based] sector."
Brown often references the replacement of landlines by cell phones as a way to contextualize what he sees will happen in the food space, with new technologies (plant-based meat) replacing outdated models (animal agriculture).
"What I see is an increasing global opportunity into a $1.4 trillion market," Brown said, touching on all of the major partnerships—from McDonald's to Pepsi—that Beyond Meat is currently involved in as an indicator of the scale of disruption that is planned.
"All of these things are about building the next global protein company. And my vision for this is a $40 billion company, not a $4 billion company. So I don't think in quarterly terms. I don't think in annual terms. I think in a longer-term perspective we will deliver on this. I am absolutely certain of that."
For the latest vegan news, read: