For the Halloween season, condiment brand Heinz is launching a vegan "Tomato Blood Ketchup" wrapped in a spooky Halloween-themed limited edition bottle. Available at retailers nationwide through October, the seasonal condiment is supported by a clever PSA that encourages everyone to go vegetarian.
For its "Vegetarian Vampire Recruitment Film," Heinz enlists a "vegetarian vampire influencer" who gave up the traditional vampire lifestyle of eating the blood of humans to instead eat Heinz Tomato Blood Ketchup. Through a playful PSA, Toby the vegetarian vampire is on a mission to convert as many of his fellow vampires to enjoy Tomato Blood and spare the necks of living beings.
"I drink Heinz Tomato Blood instead of human blood, which is something I encourage all vampires to consider. There's a lot of misconceptions around being a veggie vamp," Toby says in the PSA as he shoos away a plate of asparagus. "I do have to eat, like, hundreds of bottles of Tomato Blood a week."
While the PSA is directly about vampires choosing to abstain from harming humans, the underlying message seems to be that animals should be considered friends, not food. "A few hundred years ago, I was about to feast on this human, and then we started talking," Toby says. "Humans have made some really interesting things: blackout curtains, sunscreen, tomato blood. To my fellow vampires, I say, when you think of humans more as friends it's amazing what they can show you."
Ultimately, Heinz is encouraging ketchup lovers everywhere to be like Toby this Halloween season and go vegetarian by indulging in Heinz Tomato Blood instead of humans (and animals): "The next time you want to eat someone, I hope you'll reconsider and go vegetarian," Toby says.
Is Heinz ketchup vegan?
Heinz classic Tomato Ketchup is made with all plant-based ingredients (tomato concentrate from vine-ripe tomatoes, vinegar, corn syrup, salt, and spices) making it a vegan product.
Its other ketchup varieties and flavors are also vegan, with the exception of its Tomato Ketchup Sweetened Only With Honey because honey isn't vegan.
Kraft Heinz gets into plant-based products
Leading up to the vegetarian marketing campaign, Kraft Heinz—the multinational food company that owns the Heinz brand—has been slowly expanding its plant-based product offerings. Its latest venture occurred earlier this year, when the company entered a joint venture with food-technology startup TheNotCompany (NotCo) to develop next-level plant-based alternatives for its most iconic products.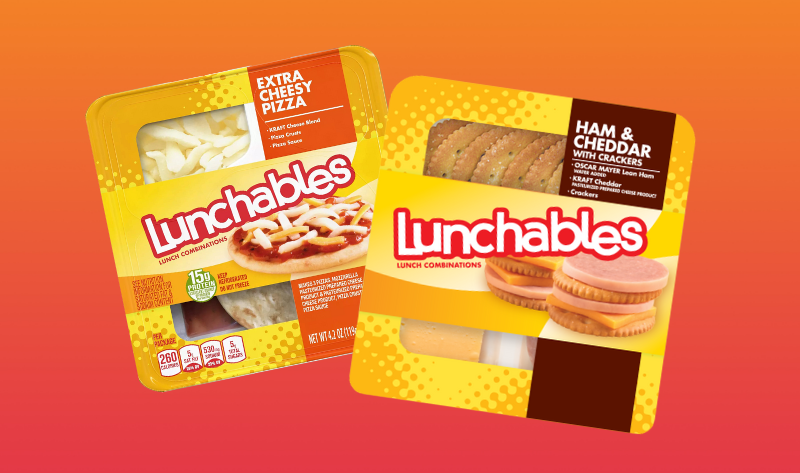 Although the company has yet to announce which specific products in the Kraft Heinz portfolio it will reimagine, some iconic meat- and cheese-heavy items that could benefit from a NotCo plant-based makeover are Oscar Mayer wieners, Lunchables, Kraft cheese singles, Velveeta, and Bagel Bites.
The co-branded products will launch under the name The Kraft Heinz Not Company and will meld its extensive industry knowledge, connections, and iconic brand portfolio with NotCo's technologies, namely its artificial intelligence-powered discovery platform that develops plant-based alternatives that mimic animal products on a molecular level.
"The joint venture with NotCo is a critical step in the transformation of our product portfolio and a tremendous addition to our brand design-to-value capabilities," Miguel Patricio, CEO of Kraft Heinz, said in a statement.
"It helps deliver on our vision to offer more clean, green, and delicious products for consumers. We believe the technology that NotCo brings is revolutionizing the creation of delicious plant-based foods with simpler ingredients."
Kraft, Philadelphia, and Hellmann's launch vegan products
Prior to announcing its joint partnership with NotCo, Kraft Heinz already began releasing new plant-based versions of its iconic products.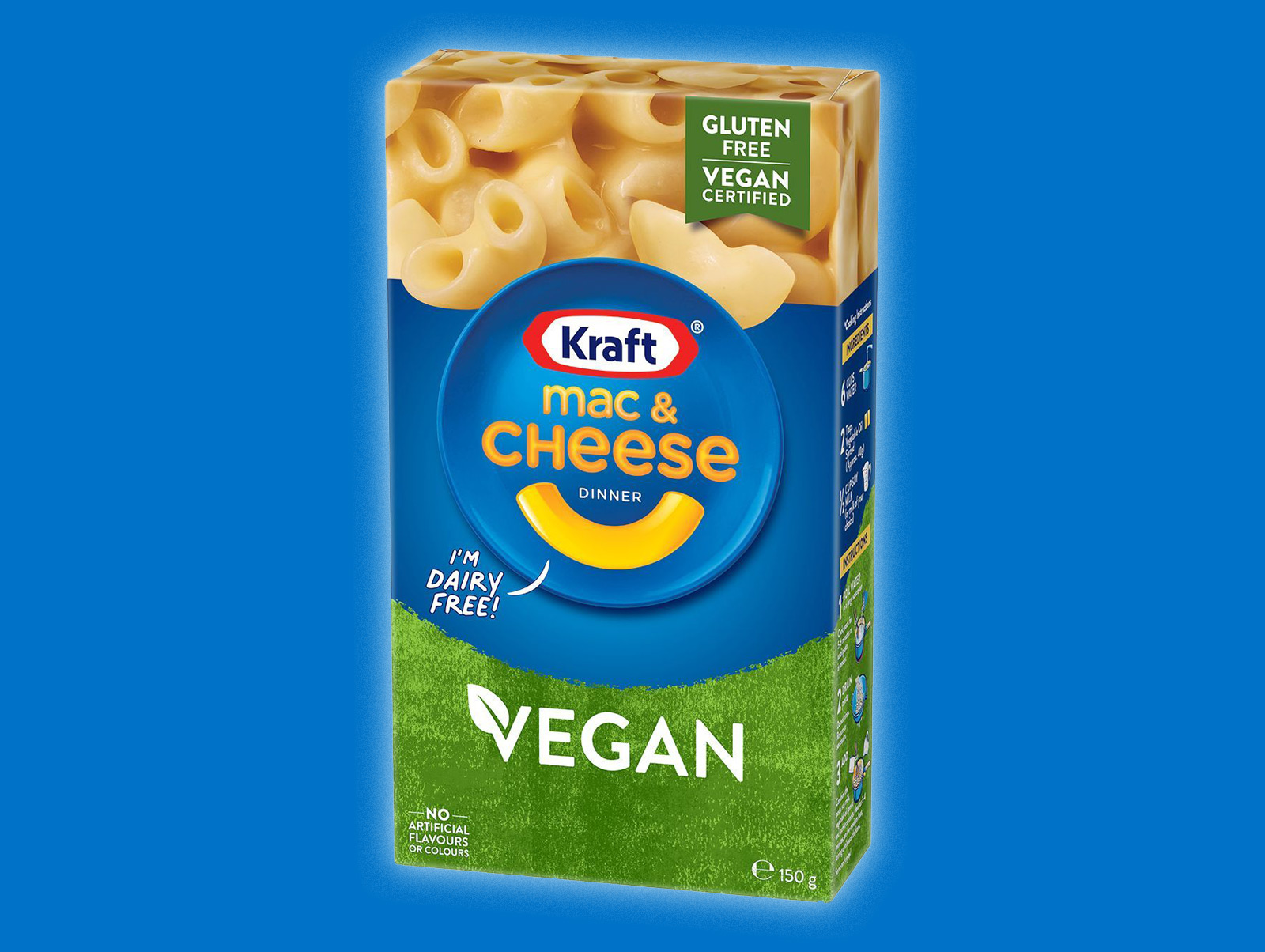 In Australia, Kraft Heinz launched a vegan version of its classic Kraft Mac & Cheese, considered a "contemporary" take on the classic boxed meal that is both gluten-free and vegan-certified with pasta made from rice flour and a dairy-free sauce. Offered in the same classic blue box, Kraft even modified the cooking instructions for the new mac and cheese to suggest using soy milk instead of traditional cow's milk.
In 2020, Kraft Heinz also released a vegan version of its best-selling Philadelphia cream cheese and vegan mayo, which are available at major supermarket chain Tesco in the United Kingdom. Stateside, Hellmann's (known as Best Foods in some regions) launched its vegan mayonnaise, called "Carefully Crafted Dressing and Sandwich Spread," in 2016. The company also offers vegan mayonnaise in the UK in flavors such as Garlic, Chipotle, and Baconnaise.
For the latest vegan news, read: