Meatless options just exploded in Australia thanks to a deal no one saw coming between Domino's and Impossible Foods. This week, the international pizza chain unveiled a new meatless menu made with Impossible Beef at its 700 locations across Australia.
"We know that people are actively seeking more sustainable food options, but it is also critical that these alternatives deliver on taste and a great pizza experience," Domino's Chief Marketing Officer Adam Ballesty said in a statement. "The Impossible Beef pizza topping does exactly that. It has all the flavor and texture of juicy, authentic minced beef, but with far less environmental impact."
The new Impossible Beef can be ordered on any pizza instead of animal-derived beef, including reimagined fan-favorites such as Impossible Supreme, Impossible Godfather, Impossible Firebreather, and Impossible Cheeseburger.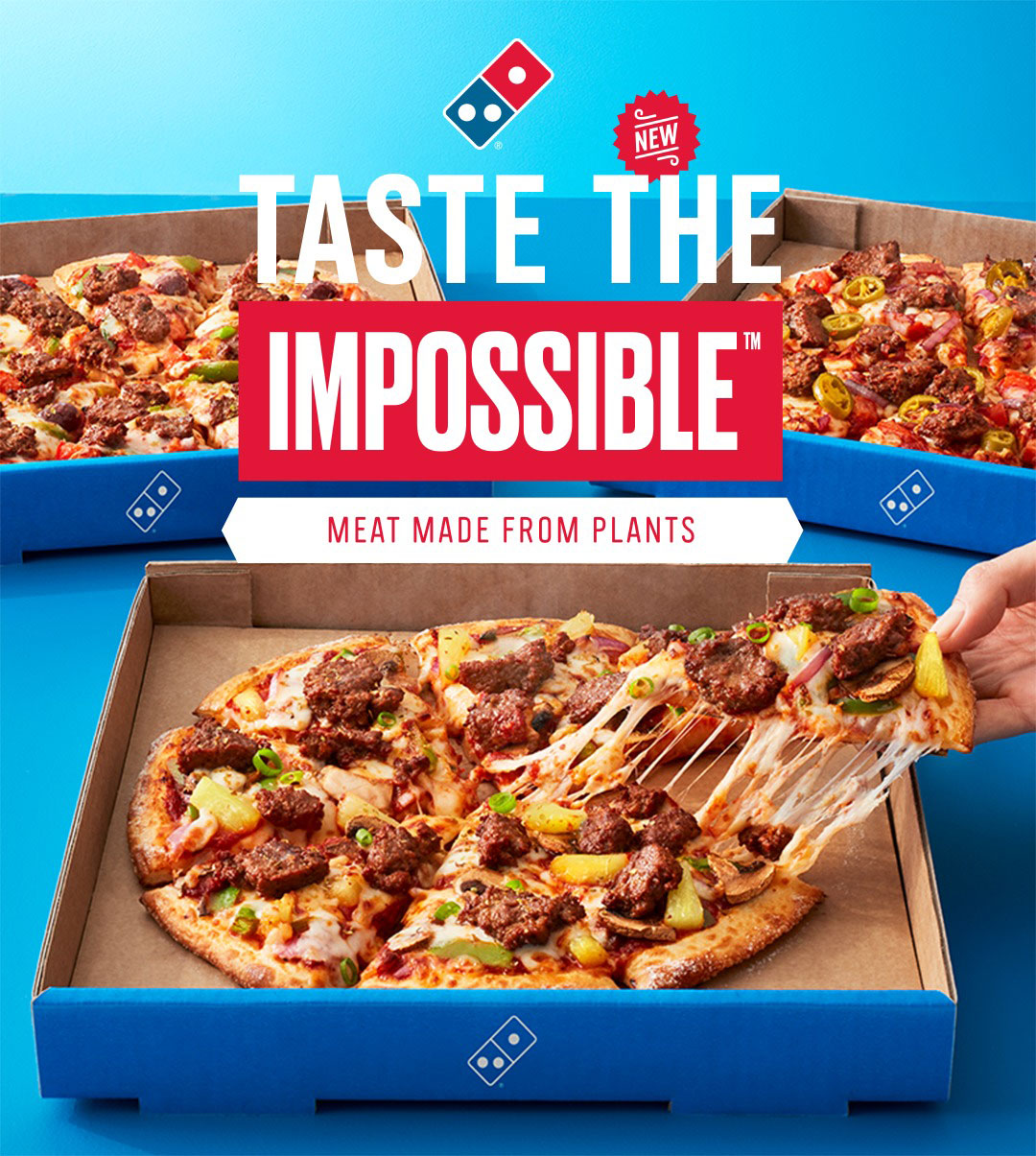 Domino's Australia
"Whether you're looking to reduce your traditional meat consumption or mix up your menu with flexitarian choices, Domino's new Impossible Pizzas provide all our customers a meaningful option without compromising on taste, for the perfect Impossible Pizza Night."
To promote the launch, Domino's is offering a 30-percent discount on large Impossible Beef-topped pizzas ordered in-app for pick up or delivery between October 24 and December 4.
Vegan options at Domino's Down Under
Prior to launching the new Impossible Beef options, Dominos Australia has been exploring the plant-based space for several years.
In 2018, the chain launched a poll to see if its customers were interested in vegan cheese. After receiving overwhelmingly positive responses, Domino's Australia partnered with United States-based Follow Your Heart to put its vegan cheese on the menu.
"We were blown away by the response to the survey and for this product in general," Domino's regional CEO Nick Knight said in a statement at the time. "At Domino's, we pride ourselves on our 'people-powered pizza' mantra and listen to what our customers want."
Domino's Australia then turned its attention to plant-based meat options, which it spent nine months developing with a Brisbane-based company. Customers were treated to the fruits of this labor with the launch of soy-based beef in 2019 which Domino's featured on three pizzas: Beef & Onion, Beef Loaded Burger, and Beef Taco Fiesta.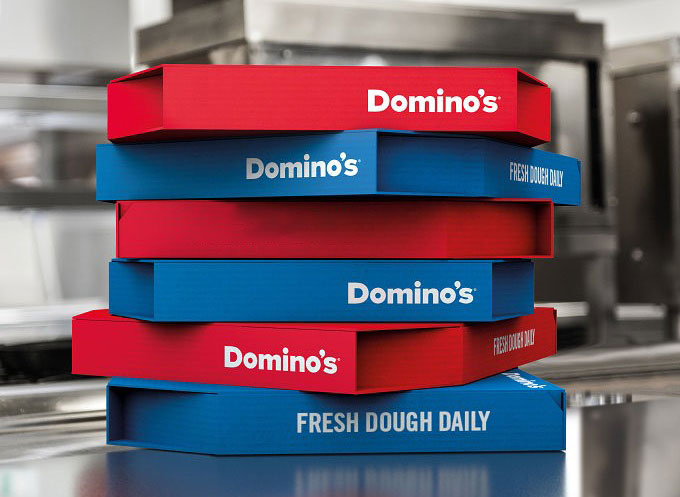 Later that year, the chain experimented with fully vegan pizzas, adding four options—Hawaiian, Ham and Cheese, Supreme, and Pepperoni—to the menu in October 2019.
With the new Impossible Beef pizza options, Domino's is looking to improve its sustainability metrics and choose the plant-based meat because it uses 69 percent less water, 95 percent less land, and produces 88 percent fewer greenhouse gasses than traditional animal-derived beef.
"Domino's has built a fun, engaging brand with a loyal following. We've really enjoyed collaborating with them to bring the new Impossible Beef topping to their entire lineup of pizzas, day or night," Jordan Sadowsky, Director of International at Impossible Foods, said in a statement.
"Whether it's Impossible Pizza Night with your family or just a midday or late-night snack, we think fans across Australia will love that these pizzas are both delicious and good for the planet," Sadowsky said.
The debut of Impossible's plant-based meat at Domino's in Australia more than doubles the plant-based company's footprint Down Under.
Impossible Foods takes over
Outside of Australia, Dominos has added a variety of vegan options, particularly in the United Kingdom where it launched its first vegan pepperoni pizza at 1,200 locations in January. Stateside, Domino's has not yet modernized its menu with vegan pizzas or plant-based toppings other than standard vegetables.
However, California-based Impossible Foods is working to help other domestic fast-food chains to help them meet demand for plant-based options. Most notably, the plant-based company has a longstanding partnership with Burger King, which introduced the Impossible Whopper—the chain's first plant-based burger—to the public in 2019.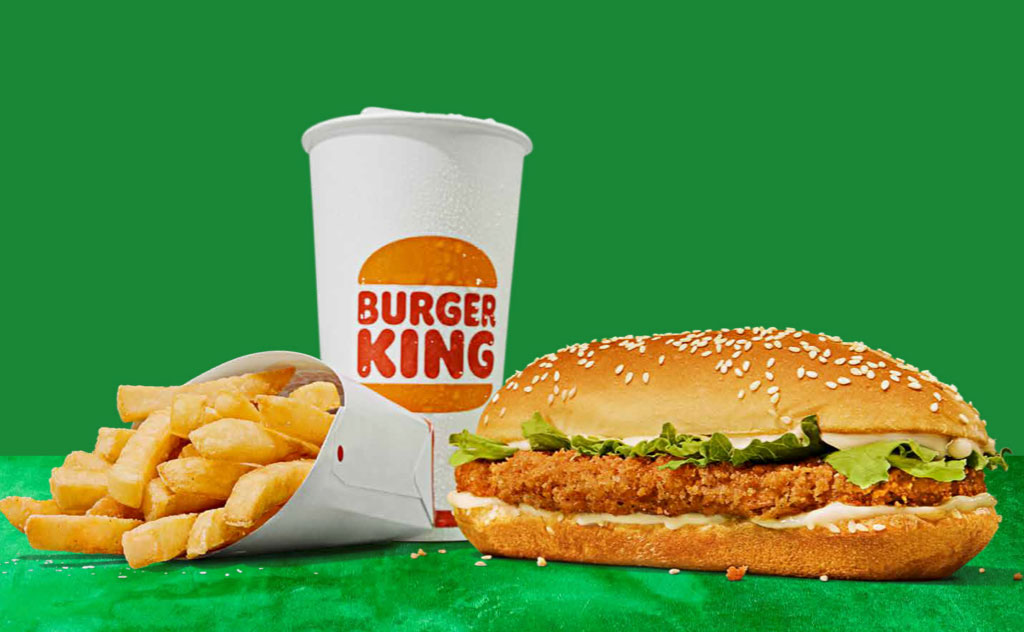 Burger King
Since then, Burger King has explored other possibilities together with Impossible Foods, including a limited-time breakfast Croissan'wich made with Impossible Sausage. Most recently, Burger King worked with Impossible Foods in August to test the Original Chick'n Sandwich at select locations in Cincinnati, OH. This test represented the first time Burger King put a plant-based chicken sandwich on its menu in the US.
Impossible's plant-based meats are also making inroads in some unexpected places, including Cracker Barrel Old Country Store. This summer, the family-oriented restaurant chain added Impossible Sausage to its menu as a protein option for breakfast and, strangely, the plant-based meat stirred a lot of controversy.
What's next for Impossible? The company is working to replace all animal products with plant-based alternatives by 2035 and Impossible Filet Mignon—which founder Patrick O. Brown says is "pretty damn good"—is next on the horizon.
For the latest vegan news, read: