Today, the way meat is traditionally produced—by rearing, raising, and slaughtering billions of animals annually—is one big step closer to transforming for the greater good of people, animals, and the planet. That's because California-based company UPSIDE Foods received a generally regarded as safe (GRAS) letter from the United States Food and Drug Administration (FDA), deeming its cultivated chicken filet safe for consumption in the US.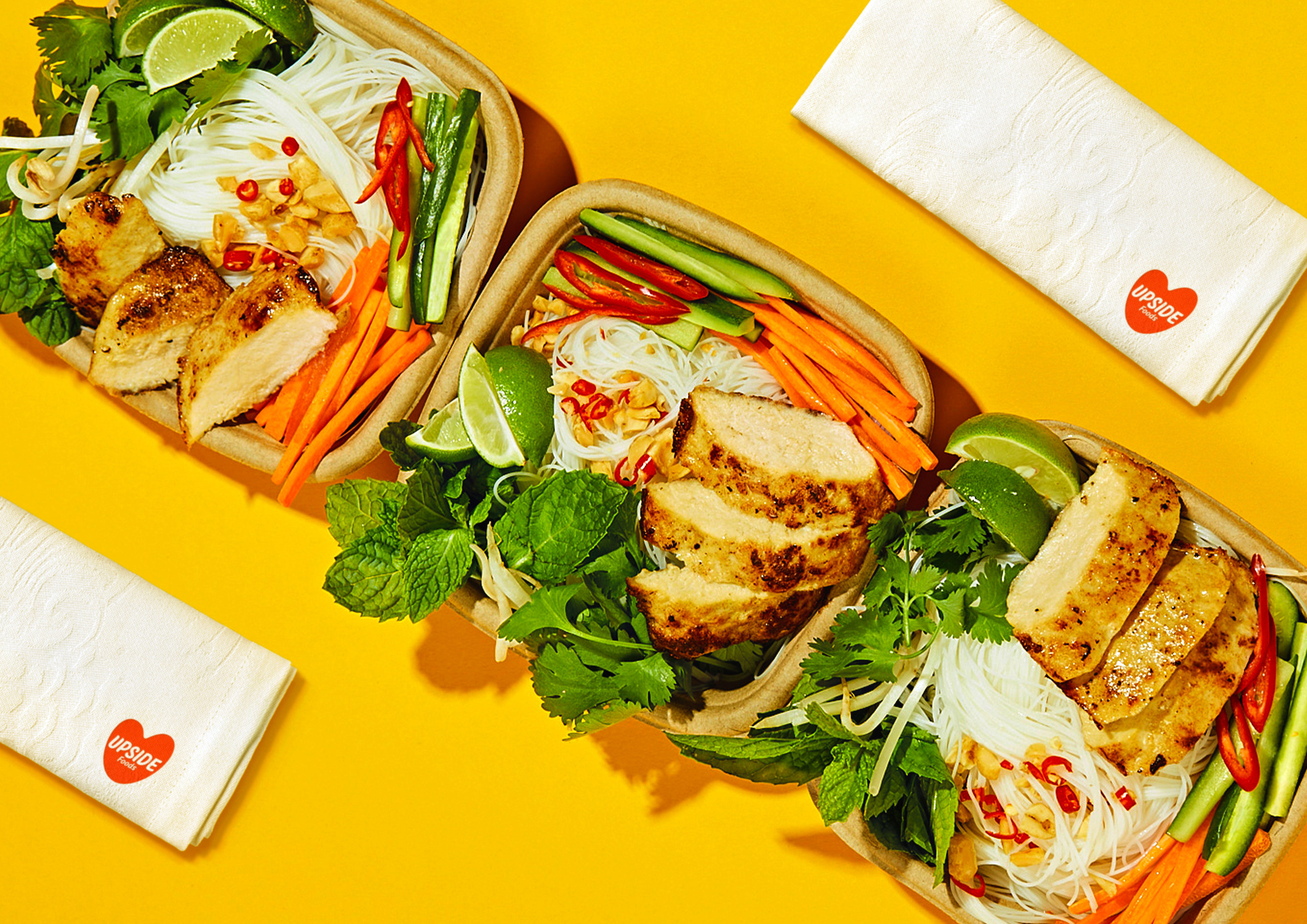 UPSIDE Foods
Founded with a mission to make traditional agriculture a thing of the past, UPSIDE Foods grows chicken meat in a new, less destructive way. The company uses a small amount of animal cells and then grows them into real chicken meat in a bioreactor that resembles a beer brewery. The upside? For one, no animals have to be slaughtered for this meat. The environmental and human health benefits of cultivated meat are also driving factors for making meat in this way.
"We are thrilled at FDA's announcement that, after a rigorous evaluation, FDA accepts UPSIDE's conclusion that our cultivated chicken is safe to eat," David Kay, UPSIDE Foods' Director of Communications tells VegNews.
"UPSIDE Foods is ushering in a new era in meat production with this 'No Questions' letter, and this historic step paves the way for our path to market in the United States," Kay says. "Cultivated meat has never been closer to the US market than it is today."
Cultivated meat: the road to regulatory approval
UPSIDE Foods worked rigorously with the FDA to receive its GRAS letter—the first company in the world to do so. In addition to releasing a memo explaining its approval, the FDA published a 104-page document prepared by UPSIDE Foods detailing the safety and production process of the company's cultivated chicken filet.
"Since our earliest days, our top priority has been to ensure the safety and quality of our products," Eric Schulze, PhD, Vice President of Regulatory and Public Policy at UPSIDE Foods, said in a statement. "FDA sets the standard for global acceptance of new food innovations, and we are incredibly grateful for the agency's rigorous and thoughtful process to ensure the safety of our food supply."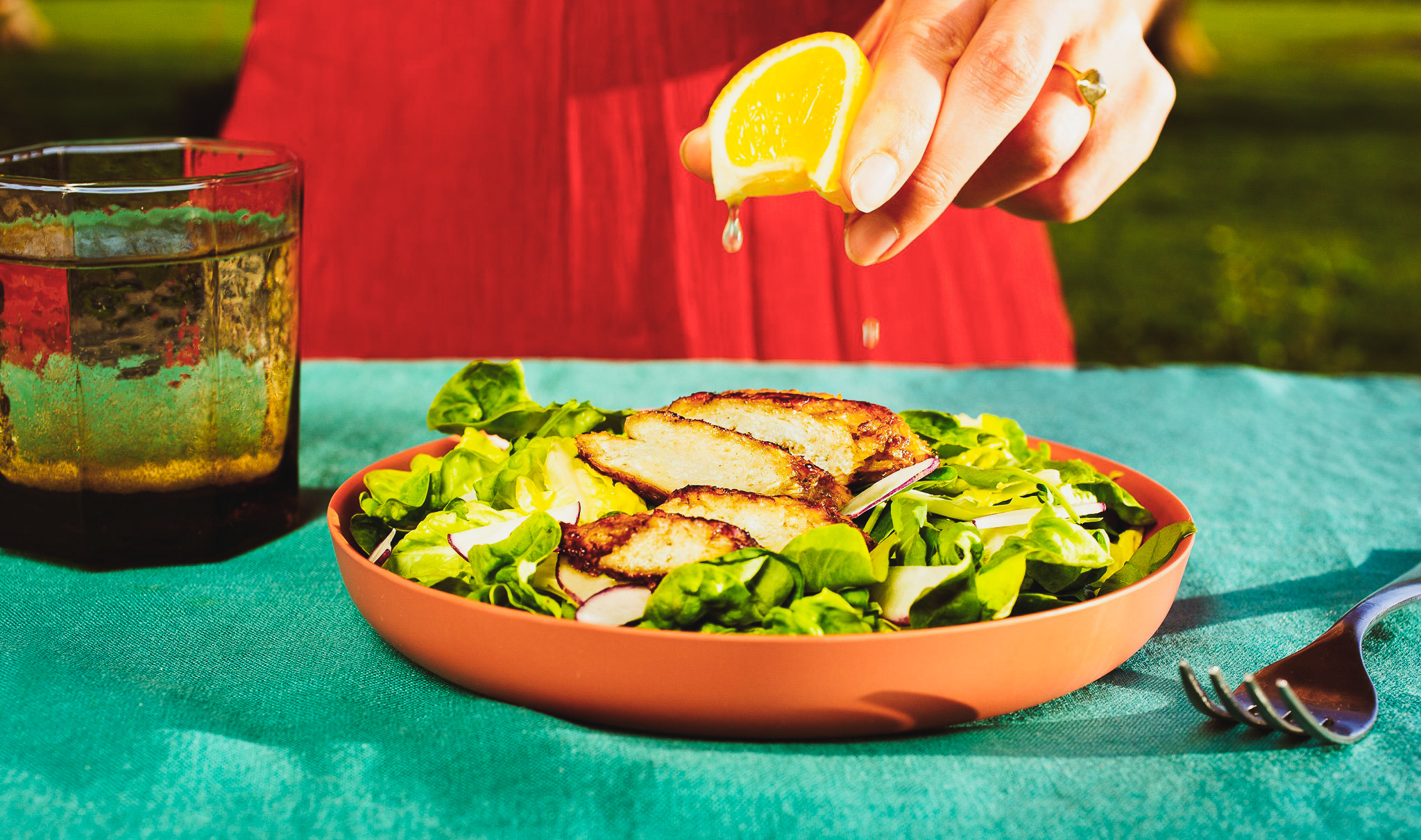 UPSIDE Foods
So what's next? UPSIDE Foods worked with meat industry group North American Meat Institute (NAMI) in 2018 to support the establishment of a regulatory framework that pairs the FDA and US Department of Agriculture (USDA) together in granting regulatory approval for cultivated meat. UPSIDE is now moving on to gain approval from the USDA—with news on this front expected soon.
Cardiologist Uma Valeti, MD, founded UPSIDE Foods in 2015 with a clear mission: to change the way meat is produced for good.
"This is a watershed moment in the history of food," Valeti said in a statement. "We started UPSIDE amid a world full of skeptics, and today, we've made history again as the first company to receive a 'No Questions' letter from the FDA for cultivated meat."
UPSIDE Foods is currently valued at $1 billion after securing a $400 million Series C investment and recently partnered with three Michelin-starred chef Dominique Crenn to get its cultivated meat on the menu at her San Francisco restaurant Atelier Crenn once all approvals are in place.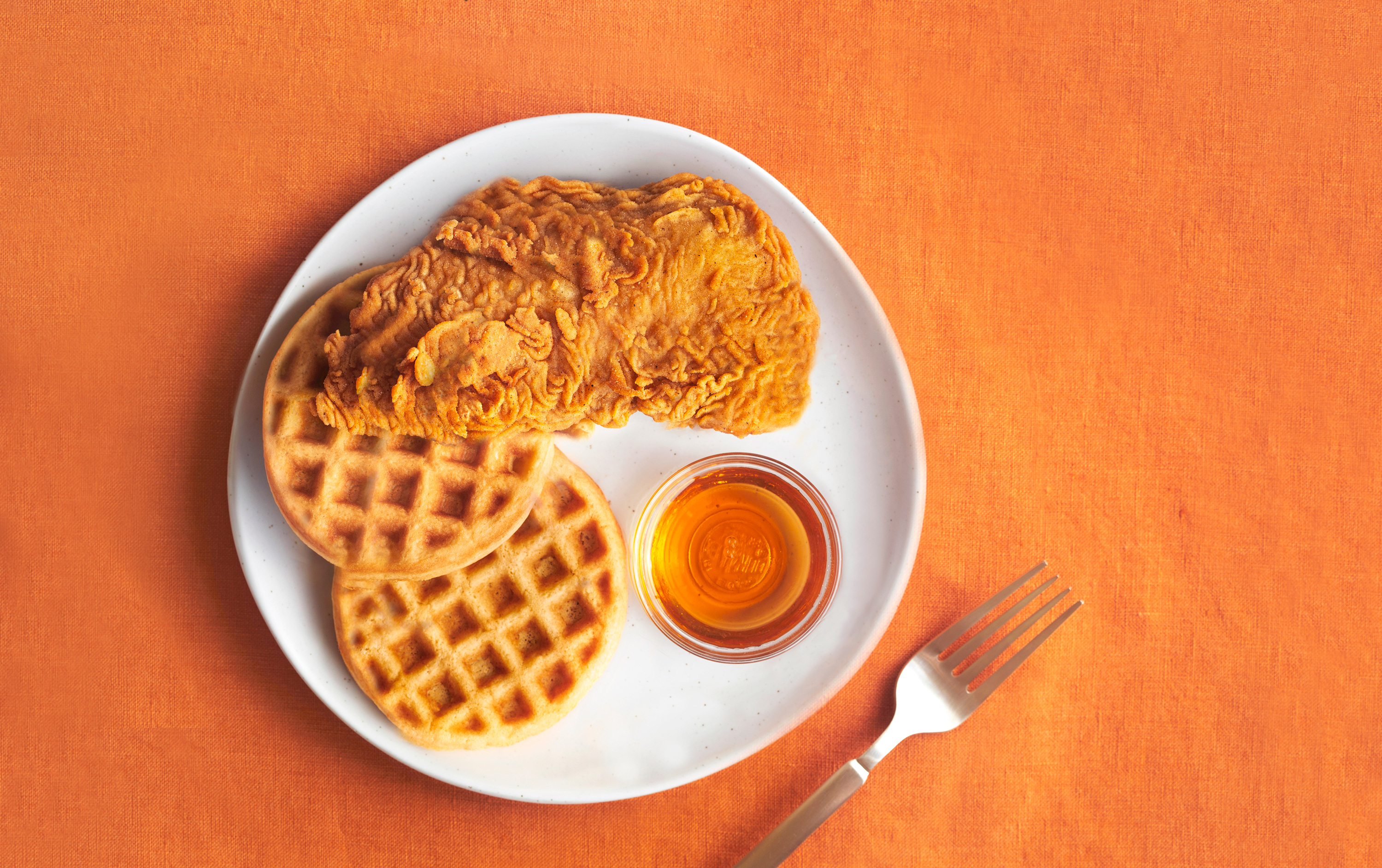 UPSIDE Foods
Last year, the company—which is the subject of recently released documentary Meat the Future—announced its completion of the Engineering, Production, and Innovation Center (EPIC) facility in Emeryville, CA, the most advanced cultivated meat facility in the world.
Meat made better
Today's historic announcement is the latest step in changing the way meat is made for the benefit of all. The first company to ever receive regulatory approval for its cultivated meat was UPSIDE's Northern California neighbor Eat Just. In late 2020, Singapore's food authority granted Eat Just's subsidiary GOOD Meat regulatory approval for its cultivated chicken bites.
GOOD Meat's chicken has since evolved into new formats and launched on menus across Singapore. The company is also working to expand its operations, including in the US where it signed a multi-year exclusive agreement with bioprocess equipment innovator ABEC, Inc to design, manufacture, install, and commission the world's largest bioreactors. Once operational, GOOD Meat plans to produce 30 million pounds of meat annually without slaughtering a single animal.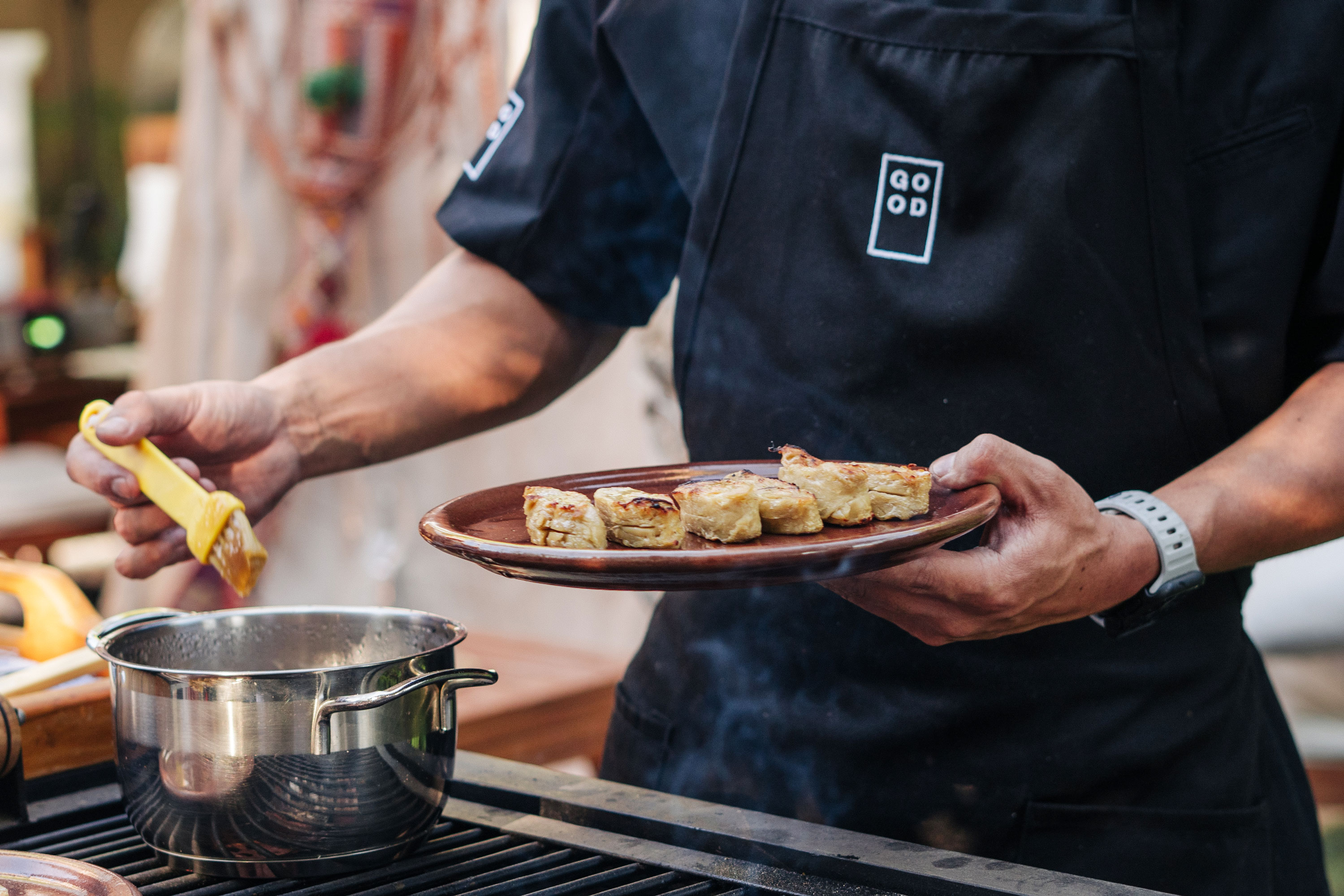 GOOD Meat
This month, GOOD Meat also made history when its cultivated chicken was served at the 27th session of the Conference of the Parties (COP 27) to the United Nations Framework Convention on Climate Change (UNFCCC)—representing the first time that a COP conference served cultivated meat.
Here, guests—including senior government officials from approximately 10 countries—were served three courses that featured a new, more fibrous iteration of cultivated chicken that showcased it in skewers, as chicken skin, and grilled formats.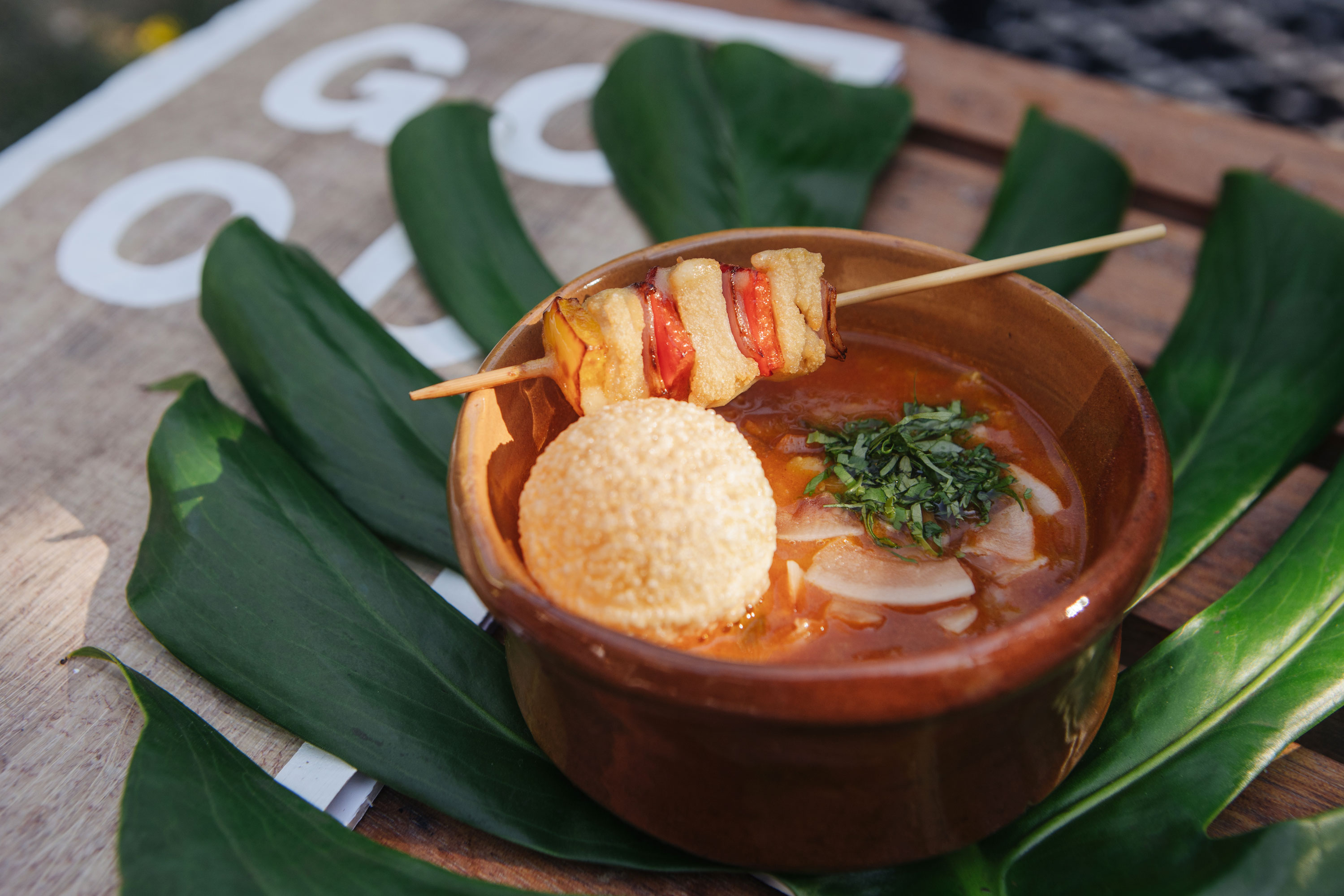 GOOD Meat
So when can everyone else get a taste? UPSIDE and GOOD Meat (through Eat Just) are founding members of the Alliance for Meat, Poultry, and Seafood Innovation (AMPS Innovation), a coalition that aims to advance the cellular agriculture industry. Today's news is a step for the industry as a whole that puts cultivated meat on a path to consumer plates.
"AMPS Innovation applauds the FDA's announcement that it accepts UPSIDE Foods' conclusion that UPSIDE Foods' chicken is safe to eat. The FDA's decision reflects a thoughtful, rigorous, and science-based process that took place over the course of several years," AMPS Innovation said in a statement sent to VegNews.
"During this time, UPSIDE Foods provided the agency with all safety and supporting information that UPSIDE used to determine its cultivated/cell-cultured chicken is safe and may proceed down the regulatory pathway," the coalition stated. "AMPS Innovation looks forward to continued progress by these and other companies to help expand safe and delicious food options for consumers and help support a more sustainable food supply."
For the latest vegan news, read: