Cultivated meat startup GOOD Meat is working to build a facility that will disrupt the traditional production process of meat as we know it. GOOD Meat is the cultivated meat subsidiary of Eat Just—a California company known for its mung bean-based vegan egg replacer JUST Egg—and it just signed a multi-year exclusive agreement with bioprocess equipment innovator ABEC, Inc to design, manufacture, install, and commission the world's largest bioreactors which GOOD Meat will use to grow mammalian and avian cells into real meat without slaughtering animals.
Cultivated meat is produced from a small biopsy of animal cells that is fed nutrients and grown into real meat inside bioreactors—a process that looks quite similar to beer-making. Under its new partnership, ABEC will build 10 250,000-liter bioreactors which will serve as the foundation for GOOD Meat's production plant, which will open in a yet-to-be-announced location in the United States.
This facility will first produce cultivated chicken and beef, which it will be able to distribute to millions of meat-eaters across the states. At scale, GOOD Meat's complex will be able to produce 30 million pounds of meat annually without slaughtering a single animal. "We are proud that our capabilities will help enable this exciting new industry," Scott Pickering, CEO and Chairperson of ABEC," said in a statement. "We look forward to continuing our tradition of innovation and supporting GOOD Meat's success."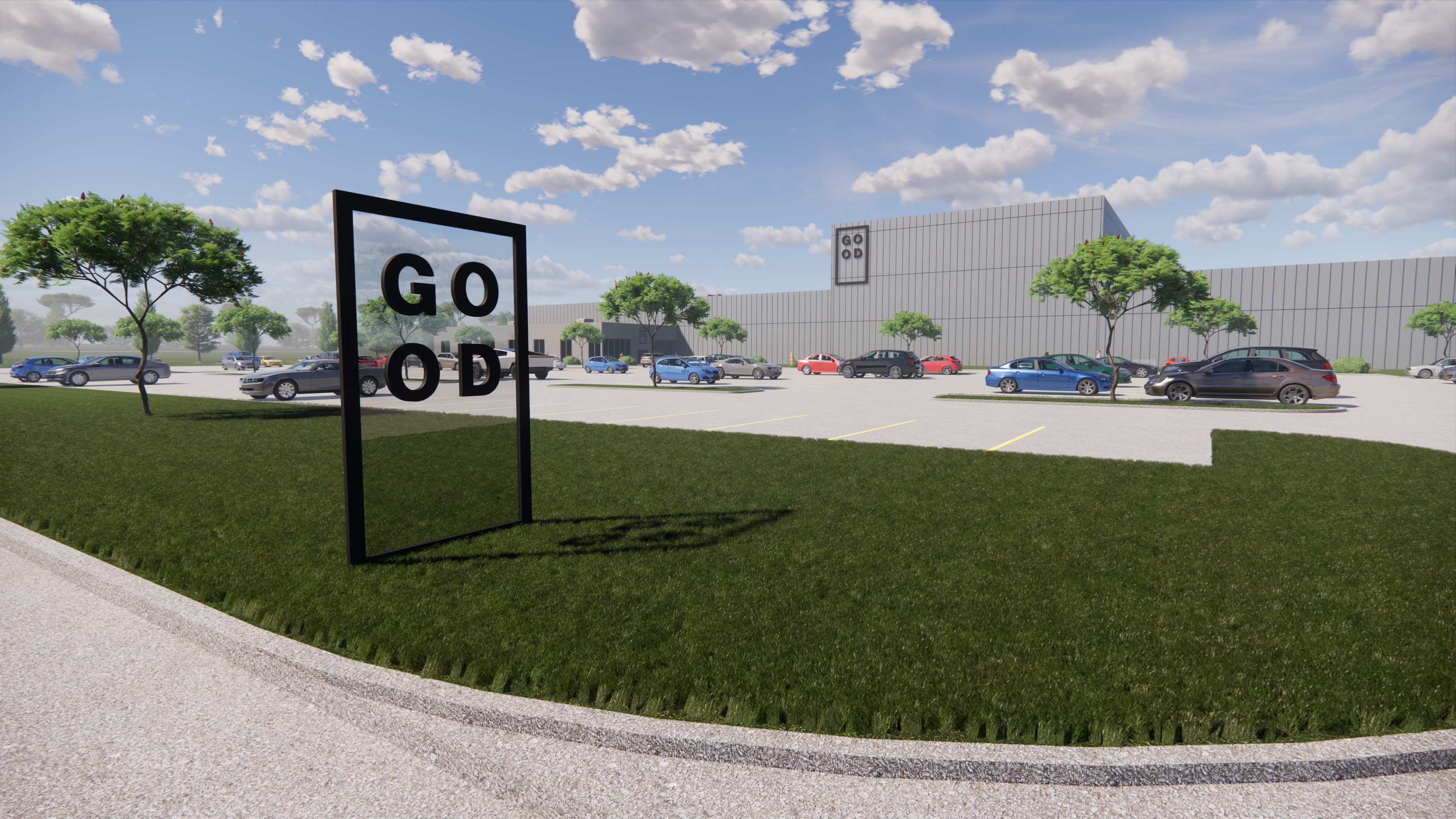 Eat Just
Making good meat without slaughtering animals
The cultivated meat industry is growing rapidly with new players constantly joining the movement to replace traditional animal agriculture with a more environmentally friendly, less cruel approach to meat production. Growing meat in this new way has great potential to save resources such as land and water, reduce greenhouse gas emissions, end animal exploitation, and protect humans from public health scares related to zoonotic diseases, all while feeding the growing world population.
Currently, GOOD Meat is the only company in the world to gain regulatory approval for the sale of its cultivated meat. In December 2020, Singapore became the first country to grant regulatory approval to GOOD Meat's cultivated chicken bites after a rigorous testing process. Since then, GOOD Meat has launched its cultivated chicken locally across a variety of eateries and has made its innovative meat available for delivery through FoodPanda. Last year, Singapore approved the sale of additional types of GOOD Meat products, including cultivated chicken breasts.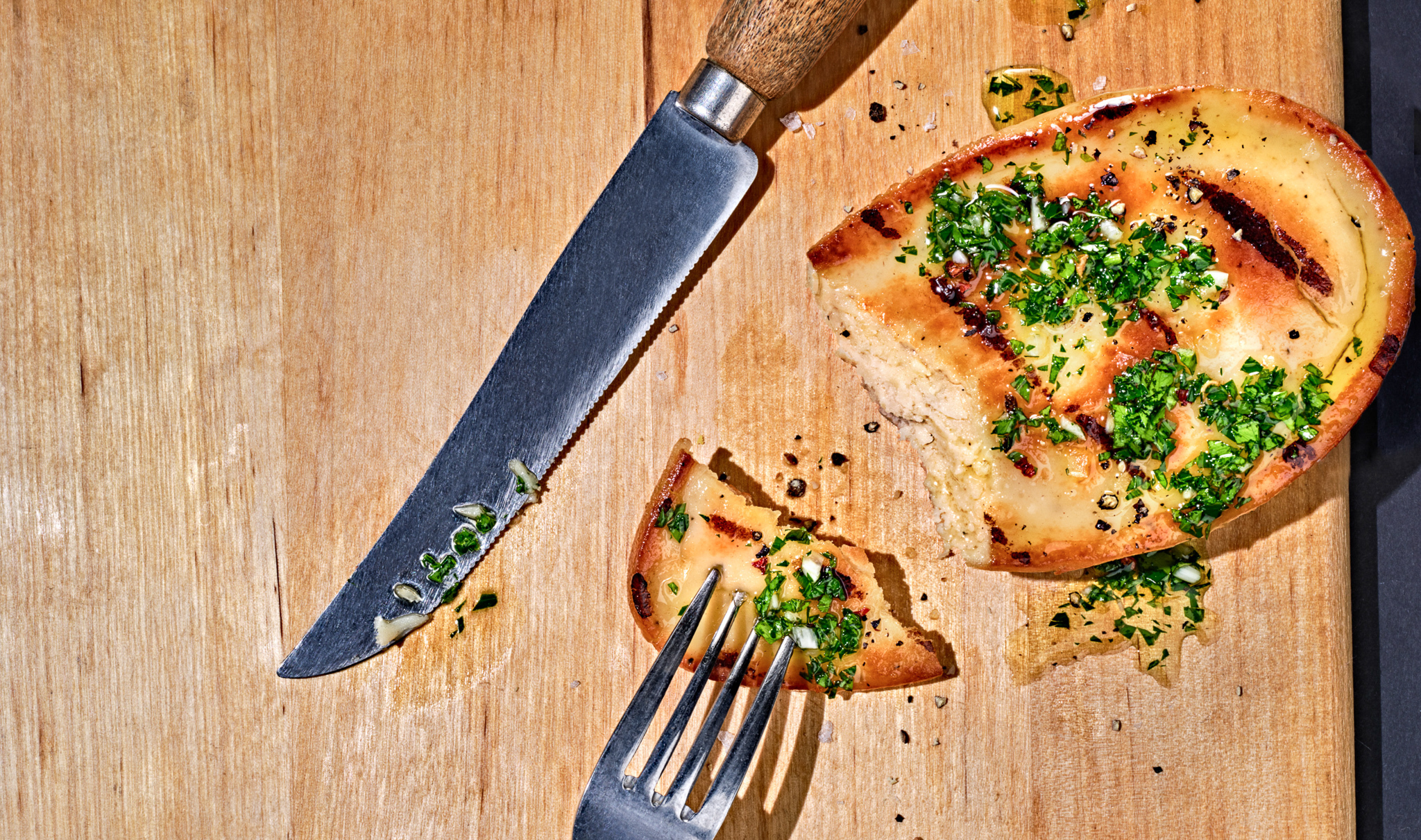 Eat Just
While Singapore continues to be the only country in the world to allow the sale of cultivated meat, others are expected to soon follow, including the US where GOOD Meat is working with the FDA and the USDA to establish a regulatory pathway to market.
In addition to building out its US production facility, ABEC will design and manufacture additional bioreactors for GOOD Meat's Alameda, CA headquarters, scheduled to be operational in the fourth quarter of 2022. ABEC is also working on bioreactors for its Singapore facility slated to open in the first quarter of 2023 to help it meet growing demand for cultivated meat there.
"Our first step was receiving regulatory approval and launching in Singapore. Our second step has been selling to customers through restaurants, street vendors and delivery platforms," Josh Tetrick, co-founder and CEO of Eat Just, said in a statement. "We've learned that consumers want this, and we're ready to take the next step to make this happen at commercial scale. I am very proud to partner with the ABEC team to make this historic facility happen."
In addition to its ABEC partnership, GOOD Meat recently signed a joint development agreement with agribusiness giant ADM, which has been in the food nutrition business for 120 years. This agreement will involve ADM working to optimize GOOD Meat's growth media, a formulation of nutrients that enable animal cells to grow into meat. This partnership will ultimately result in reducing the cost of the company's cultivated meat, which it has already slashed by 90 percent since 2018 by working in its built-for-purpose plant.
"ADM has long been a pioneer in the alternative protein industry, and our strategic focus right now is on developing innovative new technology and solutions to continue expanding our capabilities to serve the fast-growing global demand for protein-based nutritional needs," Leticia Gonçalves, ADM's president, Global Foods, said in a statement. "Cultivated meat solutions have an exciting role to play in this space, and we are eager to work together with GOOD Meat to bring great-tasting, innovative cultivated meat products to the Singapore market and beyond."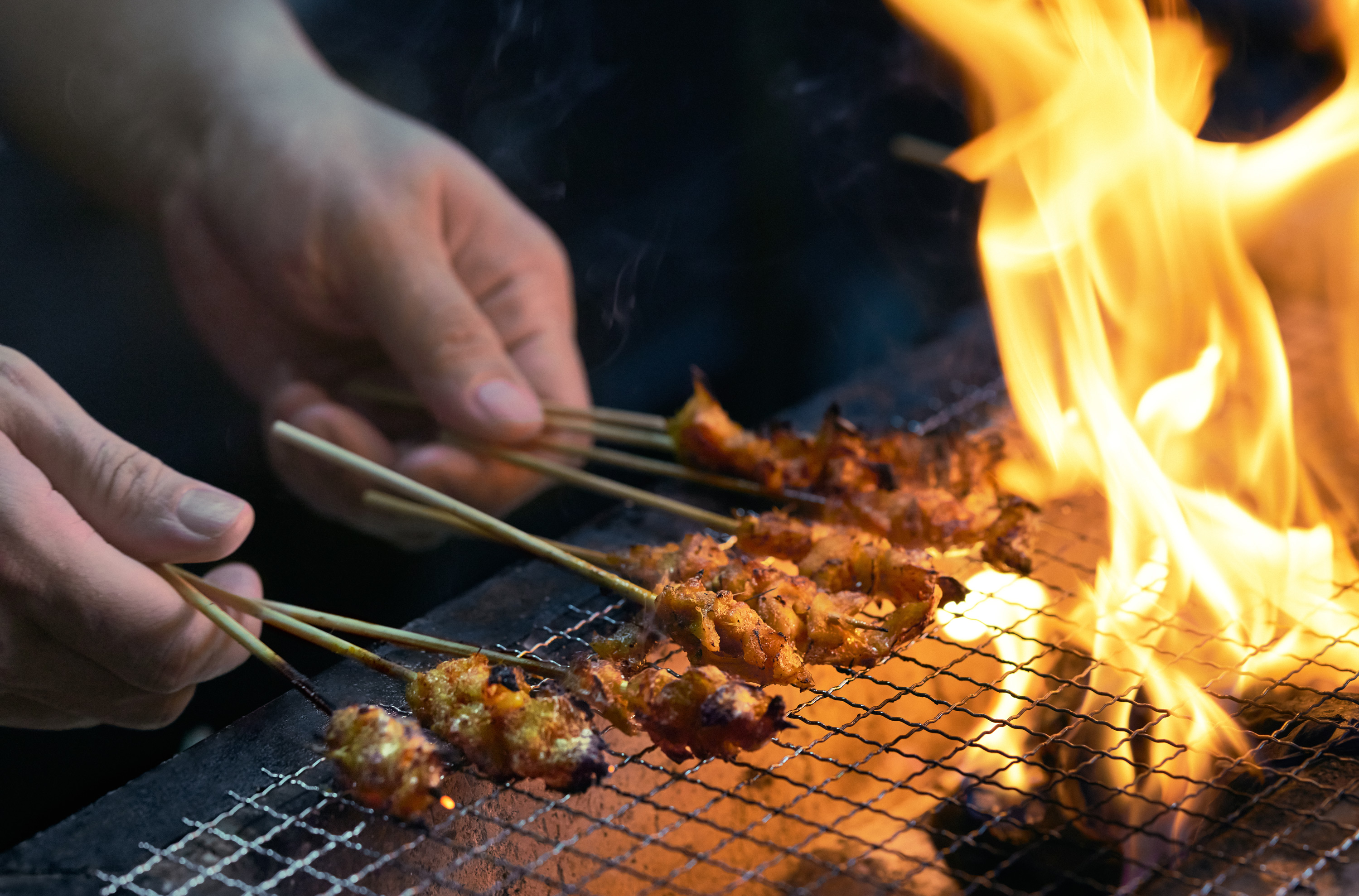 Eat Just
Michelin-starred chefs get behind GOOD Meat's mission
GOOD Meat's mission to make better meat using cultivated production methods have gained support from some of the world's most accomplished and recognized Michelin-starred chefs.
Earlier this month, Argentine chef Franics Mallmann—known as the "Carnivore King" for his whole animal cooking techniques highlighted in Netflix series Chef's Table—expressed his support for GOOD Meat. On May 20, the company hosted a pop-up to introduce the public to chicken satay made with GOOD Meat's cultivated meat at Michelin-plate hawker Keng Eng Kee in Singapore. Mallmann was in attendance to support the launch and revealed his intent to put GOOD Meat's cultivated meat products on the menu at one of his seven restaurants in South America in the future.
"We all know where the Earth is at, and if we close our eyes to dream [of] better days, we know that changes must be [made]," Mallmann said in a statement. "GOOD Meat has embraced innovation for business and health. I'm proud to eat their chicken and am excited to launch with them when ready in one of my restaurants in South America. We need romance in cooking and the hope of new seeds, and they are one of them."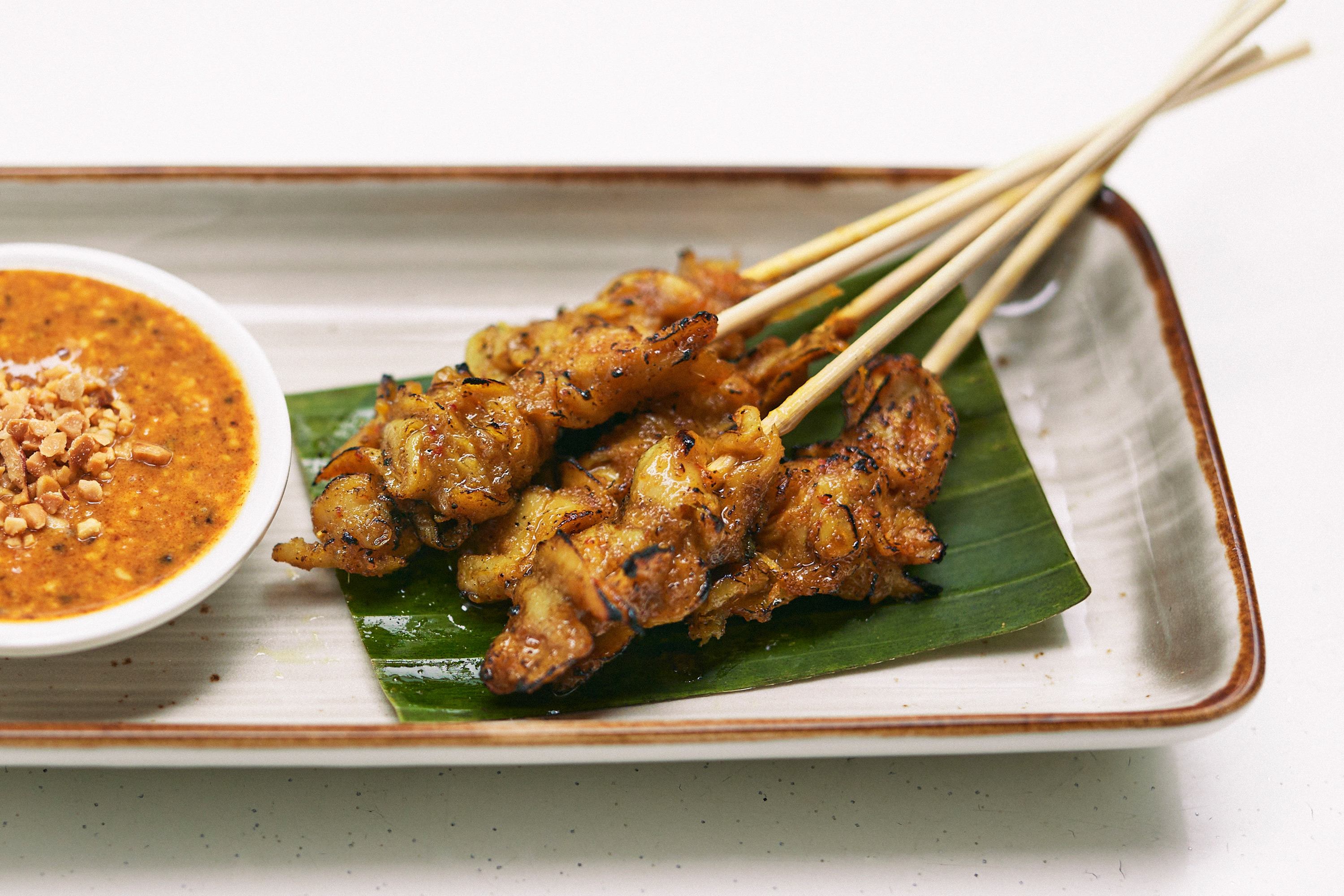 Eat Just
Famed Michelin-starred chef José Andrés is also on board. The chef is well-known for being on the ground to feed people during humanitarian crises, including the war in Ukraine, through his organization Central World Kitchen. Last year, Andrés joined GOOD Meat's Board of Directors and will be the company's US launch partner once its cultivated products gain regulatory approval stateside.
"The future of the world depends on how we feed ourselves, as the great food thinker Brillat-Savarin wrote almost 200 years ago. We need to innovate to adapt our food to a planet in crisis," Andrés said in a statement at the time. "We need to create meals that feed the people at the same time as we sustain our communities and environment. I'm proud to join the GOOD Meat team in that mission, as a board member and as a cook."
For more about cultivated meat, read:
Why Finless Foods Is Making Both Vegan Tuna and Cultivated Fish
How Aleph Farms Is Using Technology To Replace the Whole Cow
Cultured Meat Startup Just Raised a Record $347M With Help From Tyson