Mexican biotechnology startup Polybion has developed and started production of a new, high-quality vegan leather that is produced using agro-industrial food waste as a raw material. The resulting biotextile, called Celium, is made from one of the most abundant and versatile organic compounds on Earth—cellulose—and is the first in a series of next-generation sustainably sourced and bio-assembled material alternatives that aim to replace traditional leather.
Polybion was founded in 2015 by Axel Gómez-Ortigoza, his brother Alexis, and Bárbara González Rolón. Together, they developed the tools and technology to grow high-performance bio-assembled materials by upcycling agro-industrial food waste and harnessing living organisms such as bacteria.
Polybion positions itself as a cellular agriculture company and more broadly defines the term to include cells from fungi, bacteria, or animals that consume nutrients in a sterile environment that promotes growth. To create the cell-based Celium, Polybion uses bacterial cells that are fed agro-industrial fruit waste to grow to create the cellulose structure. Once formed, Celium's cell-based membrane undergoes a sustainable stabilization process to achieve its unique, high-performance characteristics. Polyion believes it can become a new gold standard material for fashion, sportswear, and automotive applications.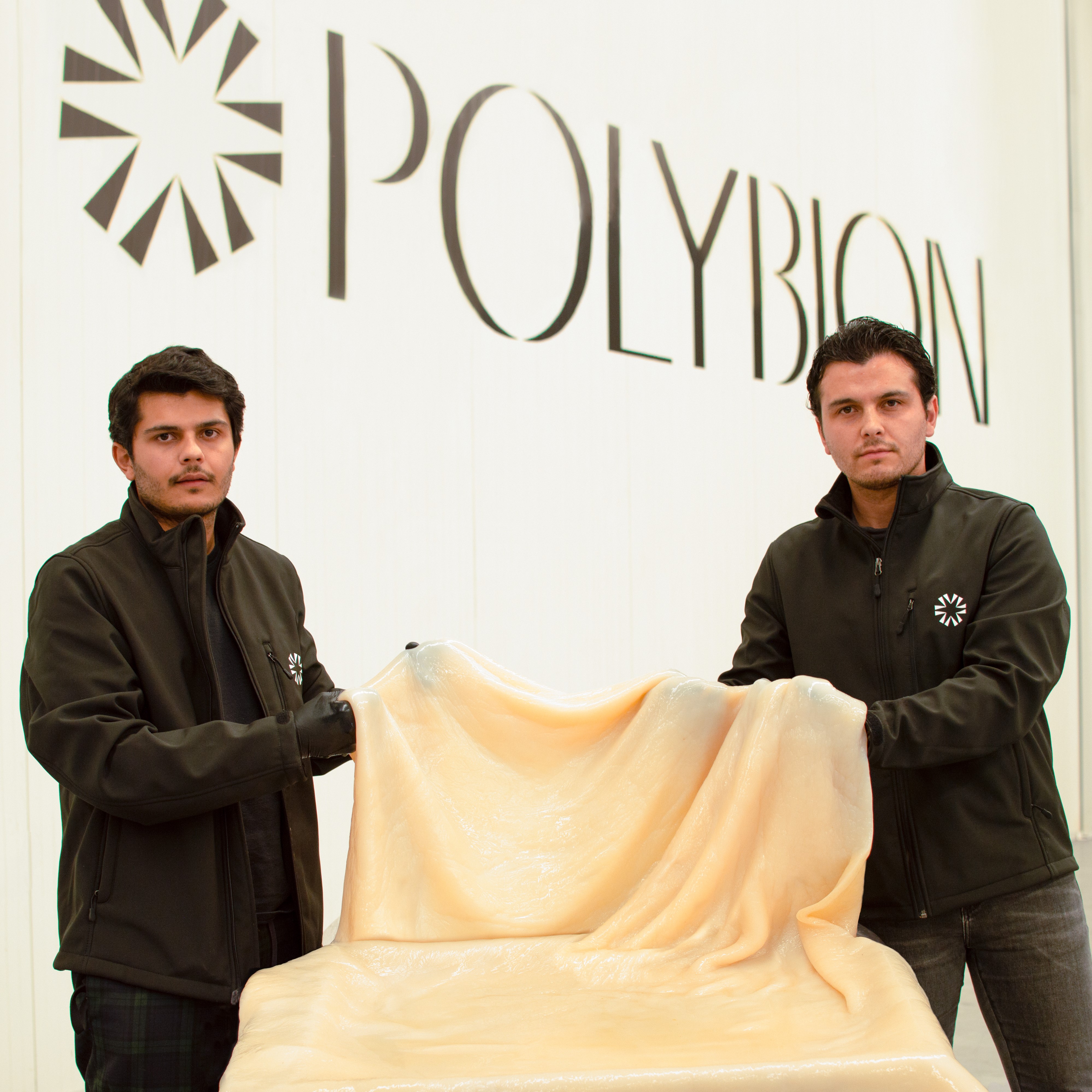 Polybion
According to Polybion, there is currently enough fruit waste for the startup to produce 168 million square feet of Celium annually. The company has also identified three other types of local fruit waste that are equally abundant. With no hazardous chemicals released in any part of the process, and no significant biomass outputs between growth cycles, Celium is as circular as it gets. Leveraging waste as raw material and designing, producing, and finishing products under the same roof are the north stars in Polybion's long-term sustainability strategy.
Replacing animal-derived leather
After securing a recent $4 million Series A funding round, Polybion is building a new bacterial cellulose manufacturing facility in Mexico—the world's first—to scale up production. At maximum capacity, Polybion's solar-powered, industrial-scale manufacturing facility will produce 1.1 million square feet per year of the company's proprietary biotextile Celium. Polybion is also using the new funds to increase research and development efforts and deploy Celium into consumer goods. The startup expects to reach the maximum production capacity by the third quarter of 2023 to fulfill the current demand from global brand collaborations.
"Polybion's Celium has resonated with forward-thinking, global consumer brands across multiple sectors," Alexis Gómez-Ortigoza said in a statement. "With our expanded manufacturing capabilities, we are enhancing our ability to work with some of the world's most iconic global consumer brands while reducing carbon emissions and displacing the animal-derived leather value chain. Our goal is to enhance these brands' ability to accelerate the development of bio-assembled products, increase sustainability, and accelerate the path toward the circular economy."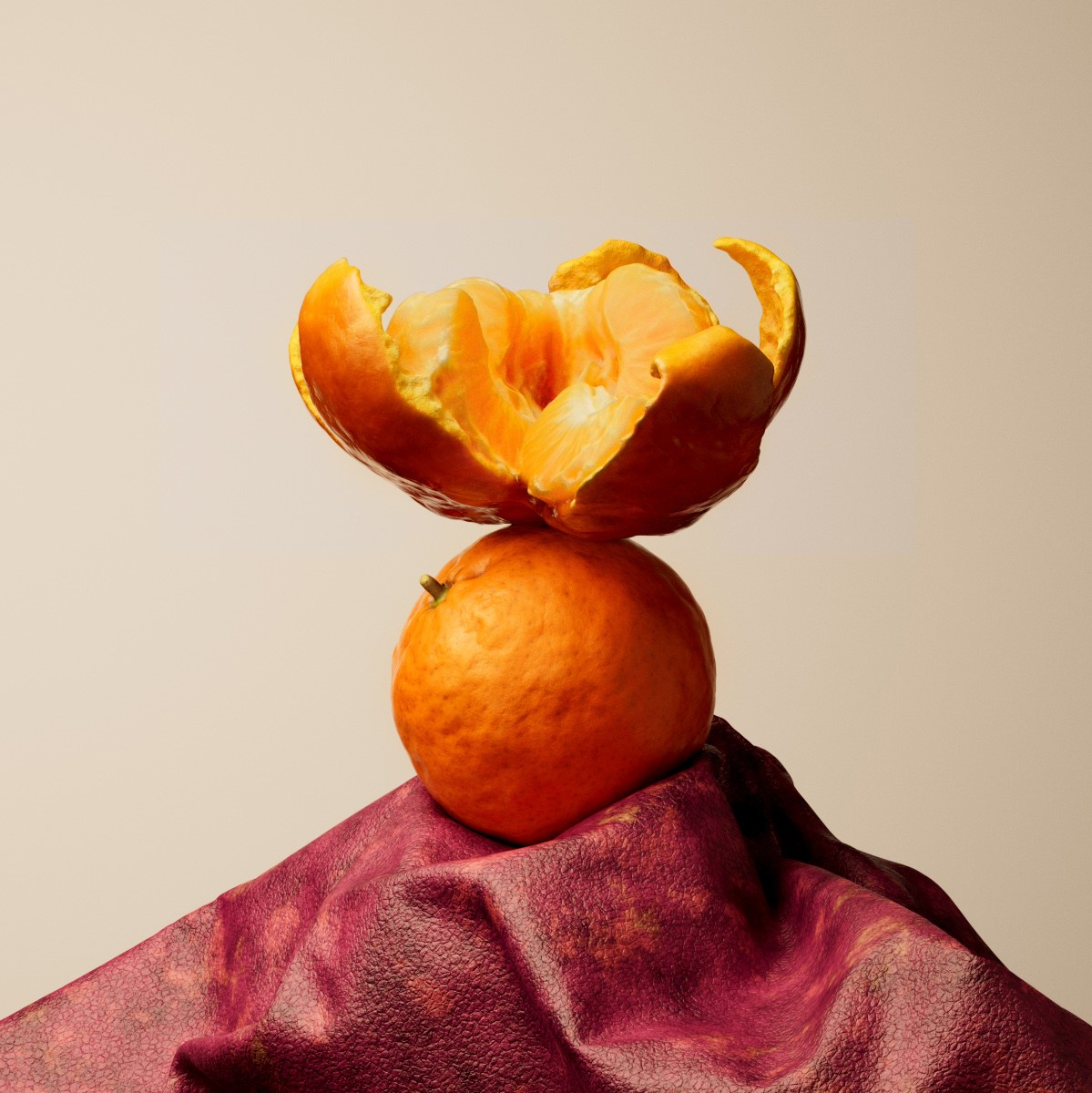 Polybion
Next-generation sustainable vegan materials
In recent years, startups have been creating new forms of vegan leather that are more sustainable than the next, and partnering with established brands to bring the new materials to market. In 2019, Mexican entrepreneurs Adrián López Velarde and Marte Cázarez debuted Desserto, a sustainable vegan leather alternative made entirely from the nopal (or prickly-pear) cactus.
The material is partially biodegradable and has the technical specifications required by the fashion, leather goods, furniture, and automotive industries. Thanks to its flexibility, breathability, and durability, the cactus leather has the ability to replace the use of animal leather and synthetic materials that are not environmentally friendly. Since its launch, the company has collaborated with major brands such as H&M, Fossil, and Karl Lagerfeld for new vegan leather product lines.
For more on sustainable vegan leather, read:
Adidas Unveils Its First Sneaker Made from Vegan Mushroom Leather
Gucci Dropped Its First Vegan Leather Sneaker Line Made from Wood Pulp
Dole Strikes Deal to Turn Its Pineapple Leaves into Vegan Leather