Plant-based pulled pork, vegan chicken breasts, meatless steak, and other realistic meats are one step closer to coming to market thanks to a recent $12 million investment in Boston-based startup Tender Food by environmentally driven investment firm Lowercarbon Capital, actress Natalie Portman, and others. Launched in 2020, Tender differentiates itself in a world increasingly filled with plant-based ground meats by focusing on creating fibrous, whole-muscle meats that pull apart just like the real thing.
Tender's founders developed this patented technology—which spins ingredients into strands that mimic muscle fibers—while at Harvard University. The new technology is exclusively licensed to Tender and can be used in plant-based and cultured applications to create meats that mimic their animal-derived counterparts in taste, texture, and nutritional value without additives or fillers.
Tender CEO and Co-Founder Christophe Chantre was a postdoctoral research fellow at Harvard's Wyss Institute for Biologically Inspired Engineering prior to launching the company. "Our ambition is to make products that are indistinguishable from butchered meat," Chantre said in a statement. "By recreating the textures and fibers of animal-based meats, we can ensure that no matter what cut of meat you want, a plant-based product from Tender is what you reach for."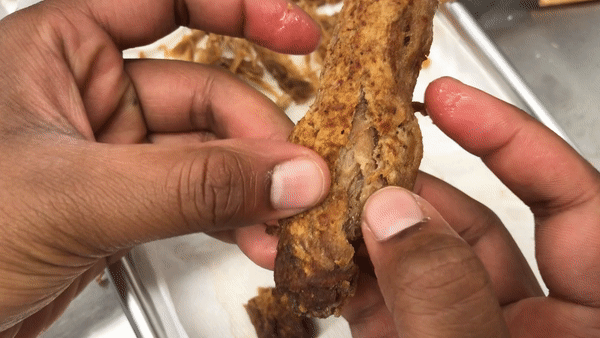 Tender Food
Realistic plant-based pulled pork, chicken, and steak
Chantre's Co-Founder Kevin Kit Parker, PhD, is the Tarr Family Professor of Bioengineering and Applied Physics at Harvard's John A. Paulson School of Engineering and Applied Sciences. He also worked alongside Chantre as an Associate Faculty member of Harvard's Wyss Institute for Biologically Inspired Engineering.
"The texture of real meat has been very difficult to imitate with current alternative meat texturizing solutions," Parker said in a statement. "Our technology's ability to replicate the architecture and mechanics of animal muscle in a plant-based protein food item, while meeting the nutritional goals of protein consumption, should impact the industry significantly."
With the new funding secured, Tender's first products are slated to launch later this year and the startup's founders are eager to bring a plant-based meat to market that will help disrupt the destructive animal agriculture industry—a goal shared by Tender's investors. "The roughly six billion carnivorous humans that eat meat drive about 15 percent of total carbon emissions," Chris Sacca, co-founder of Lowercarbon Capital, said in a statement. "Cheers to the vegans, but to win over everybody else you need steaks and chops made from plants that are just as tasty off the grill as what gets cleaved off a carcass."
Tender Food
Luckily, Tender has already shown that its plant-based pulled pork is indistinguishable from animal meat as its taste tests—put on in partnership with local chefs—have left guests wondering if they were consuming plants or pigs.
Natalie Portman invests in a vegan future
Portman's investment in Tender is her latest move in funding a vegan future. Earlier this year, Portman helped French startup La Vie raise $28 million to bring its plant-based bacon to the masses. After testing 5,000 recipes in an effort to realistically replicate the pork product using plants, the startup patented its vegan bacon formulation which is complete with a plant-based replica of animal fat. La Vie is using its funding to expand its distribution beyond Carrefour in France to the United Kingdom and other parts of Europe.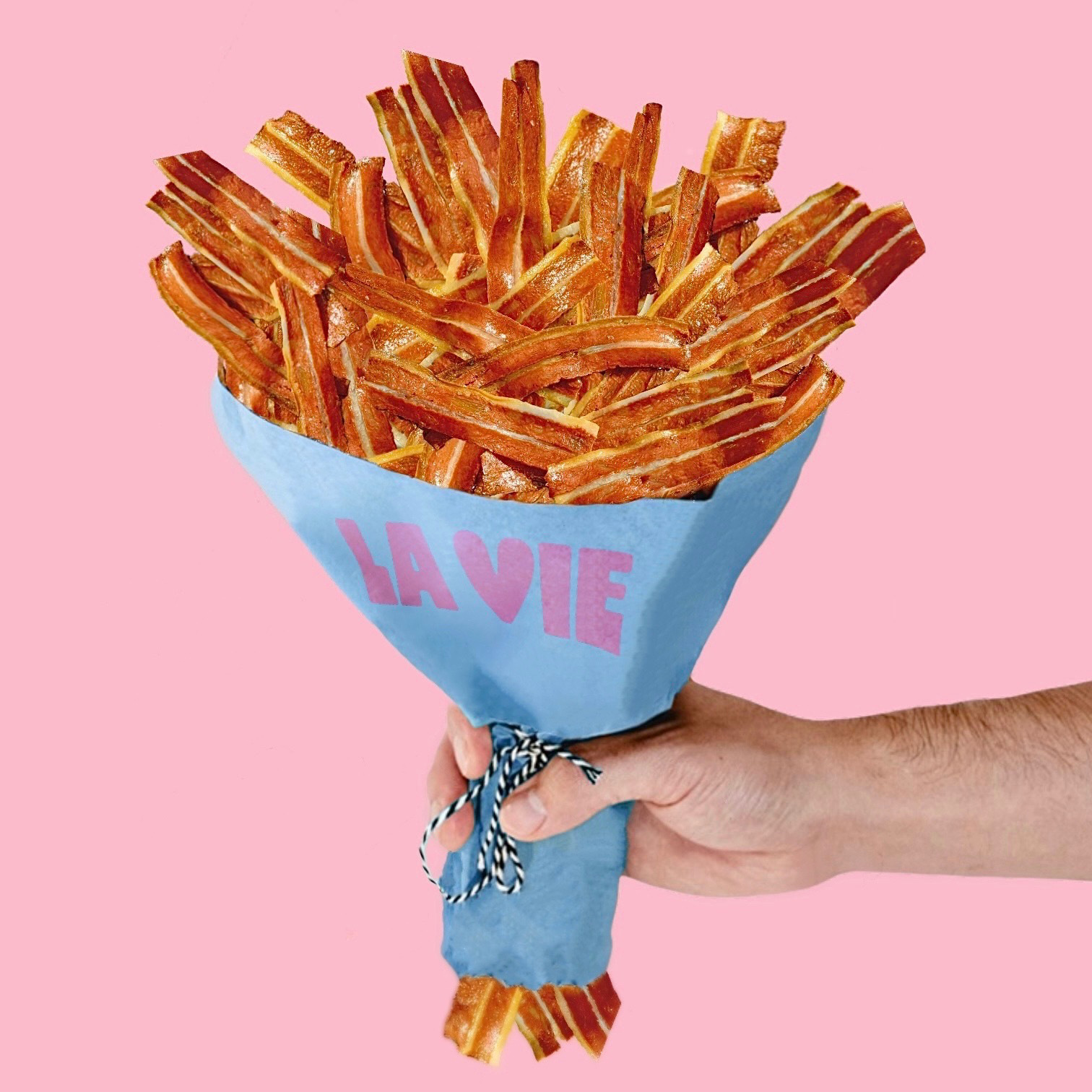 La Vie
Portman is also an investor in dairy-free brand Oatly alongside other celebrities, including Oprah Winfrey, former Starbucks CEO Howard Schulz, and Roc Nation—an entertainment agency founded by rapper Jay-Z. Over the years, the vegan actress has used her platform to bring awareness to a variety of issues from the anti-feminist act of consuming eggs and dairy to the enviornmental degredation caused by animal agriculture.
And in 2020, Jimmy Fallon brought Portman on to his late night show after he became obsessed with her pandemic cooking videos which included recipes for vegan matzo ball soup, matcha doughnuts, and Buffalo cauliflower wings.
For more about realistic plant-based meat, read: Nestlé Leads $4M Investment To Bring Skin-on Vegan Chicken Wings to Market Vegan Filet Mignon Steak Is Here and It Tastes Like the Real ThingCA Startup Takes on $300 Billion Deli Industry With Realistic Vegan Meats