Swiss food giant Nestlé led a $4 million investment round in Sundial Foods to help bring the California-based startup's innovative vegan chicken wings to market. The meat is created to mimic animal chicken wings, including skin and bones, and is made from simple plant-based ingredients such as chickpeas and sunflower oil. Not only do Sundial's wings negate the need to kill birds for their wings but they also contain less saturated fat, more fiber, and approximately the same amount of protein as their animal-derived counterpart.
Sundial co-founders Siwen Deng and Jessica Schwabach met in 2019 at UC Berkeley in the Alternative Meats program, which initially launched in 2017 as the world's first university-level course that challenges students to create plant-based meat alternatives. The duo then participated in a Nestlé R&D Accelerator in Lausanne, Switzerland, which helped them move into a pilot production phase. In late 2020, Sundial foods partnered with Nestlé's plant-based food brand Garden Gourmet and ran a successful test launch of its chicken in more than 40 retail outlets across Switzerland.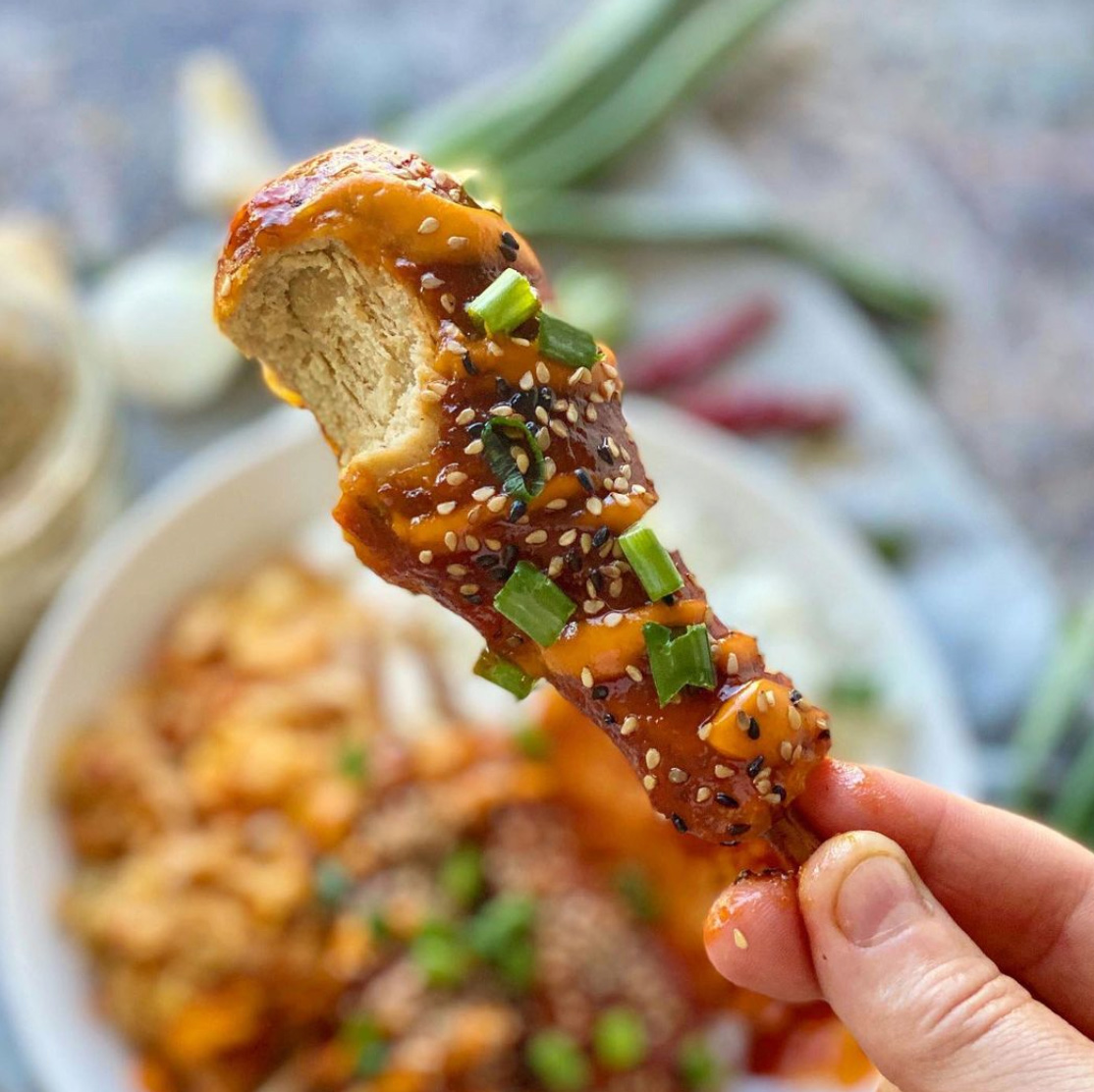 "Our goal is to make meats that replace the butcher, so our product can be enjoyed as a center-of-plate experience," Schwabach said in a statement. "We want to give consumers—whether vegetarian, vegan, flexitarian, or meat-eating—a plant-based meat-eating experience that's interesting, craveable, and versatile."
Sundial will use the $4 million in funding to expand its team and commence production in the United States at the Rutgers Food Innovation Center in Bridgeton, New Jersey. The startup expects to make its realistic vegan chicken wings available to US restaurants by spring 2022.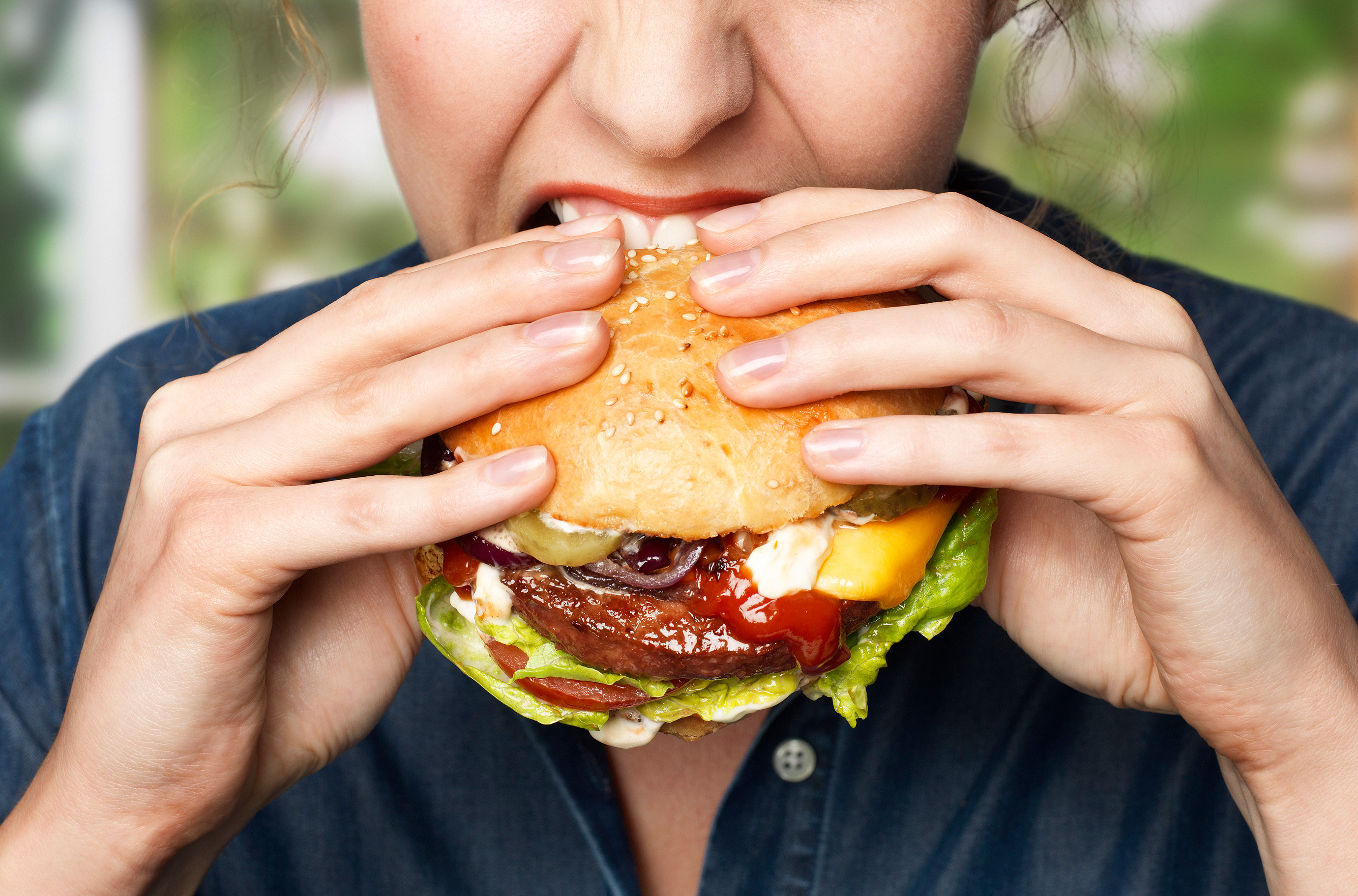 Nestlé moves into vegan meat
In 2017, Nestlé acquired vegetarian brand Sweet Earth to stake its claim in the meatless movement. The brand has since launched several vegan meat products, including the Awesome Burger, sausages in Habanero Cheddar (made with vegan cheddar cheese), Asian Ginger Scallion, and Chik'n Apple flavors, deli meats, and jerky. Under the Sweet Earth brand, the food giant has also experimented with bringing novel items to foodservice providers such as the PB Triple Play—a vegan bacon cheeseburger built with Sweet Earth's Awesome Burger, Benevolent Bacon, and a vegan cheese it developed. Nestlé has also modernized some of its classic brands to include Sweet Earth's vegan meat products such as DiGiorno pizzas and Stouffer's lasagna.
In Europe, Nestlé operates the Garden Gourmet brand under which it has launched a similar variety of plant-based options such as the Sensational Burger—which McDonald's Germany used to build its The Big Vegan TS burger. Nestlé is also tapping into the lucrative plant-based seafood market from numerous angles.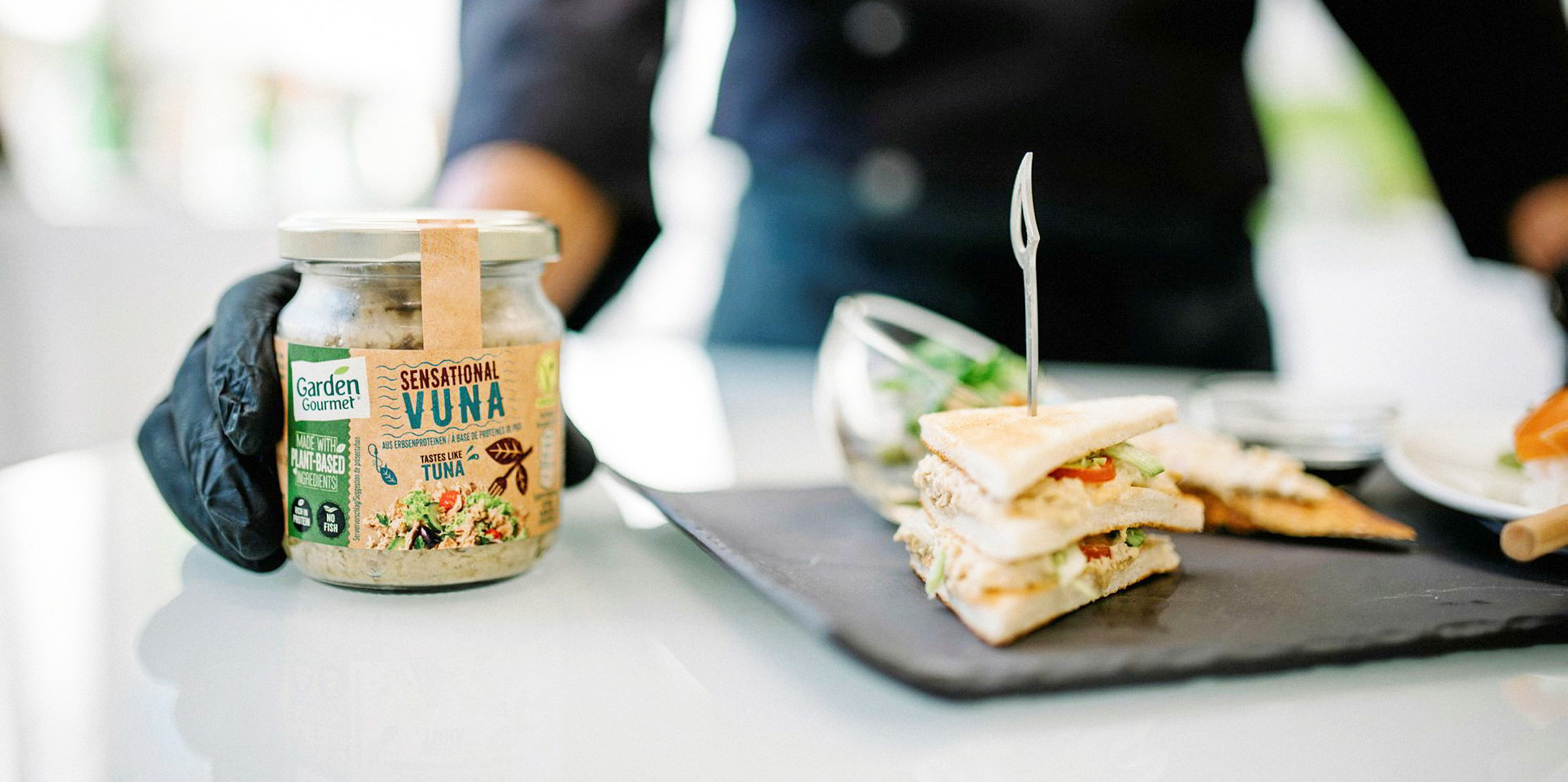 Last year, the brand launched Sensational Vuna, a vegan tuna alternative sold in glass jars. Last month, the food giant expanded this category to include Garden Gourmet Vrimp, vegan shrimp made from a blend of seaweed, peas, and konjac root. It also got into vegan eggs with the launch of Garden Gourmet vEGGie, which comes in liquid form and contains soy protein and omega-3 fatty acids.
To stay ahead of the curve, Nestlé is reportedly in talks with Israel-based Future Meat Technologies to potentially incorporate its forthcoming cultured meat products—made by growing a small amount of animal cells in a lab setting—into its Garden Gourmet brand.
For more about vegan at Nestlé, read:
Nestlé Launches Its First Prepared Vegan Meals

Vegan Butcher Shop Wins Nestlé Trademark Battle

Is Nestlé Really Launching Vegan Kit Kat Bars?