Food and beverage company Dole Sunshine Company has partnered with Philippines-based social enterprise Musa Fabric to turn its banana stems—which would otherwise be considered waste—into fabric for plant-based fashion products.
According to Dole, nearly 15 million bananas are grown in the Philippines each year for consumers around the world, but the banana stems are left behind. While some of the stems are used to regenerate the soil they are grown in, more than 4.4 million banana stems are wasted every year. Together, Dole and Musa are aiming to upcycle this fruit waste from Dole's banana plantations into "fibers of purpose."
Founded in 2020 by fashion designer Joy Soo, Musa Fabric makes its textiles exclusively from banana fibers. All of its artistic tribal fashion pieces are woven by inmates within the correctional facilities of Davao del Norte. Weaving banana fibers for textiles is a centuries-old tradition, and Soo revived the tradition as part of her desire to help provide income and skills to inmates and marginalized communities.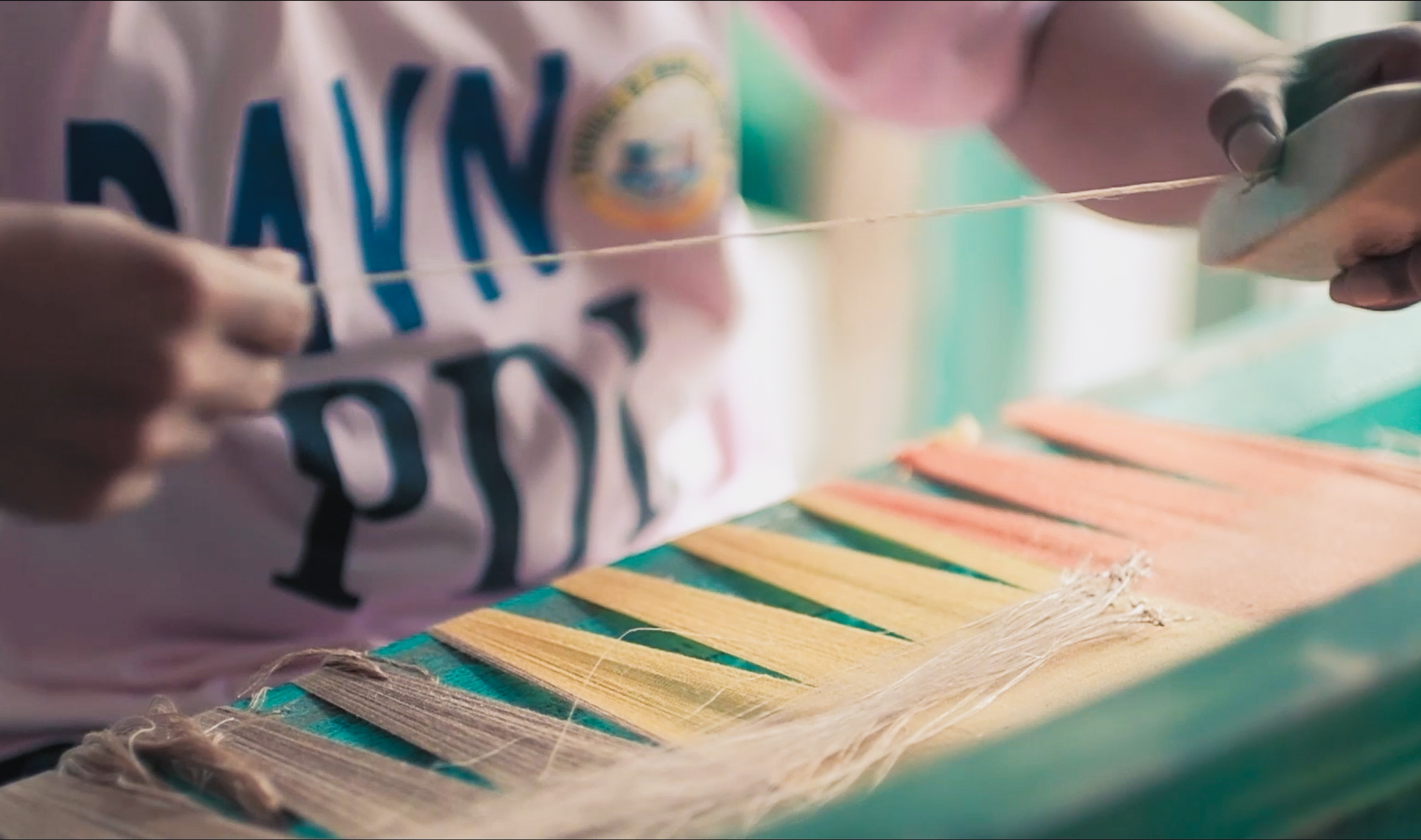 Dole
As part of the partnership, Dole and Musa are providing a stable source of income for more than 100 people, including marginalized communities in the highlands of Bukidnon and inmates at Davao Penal Colony, while offering conscious consumers sustainable fashion options, including clothing, bags, hats, shoes, and other accessories. The first pieces from the Dole-Musa line of products made their runway debut at New York Fashion Week earlier this year.
"Our runway showcase of fashion products developed with banana waste fiber was widely appreciated at New York Fashion Week," Joy Soo, founder of Musa Fabric, said in a statement. "Consumers around the world are getting more conscious about their choices and have begun to demand planet-friendly and people-friendly fashion options. The collaboration with Dole Sunshine Company is very important in highlighting the applications of upcycled banana fibers."
Banana waste for sustainable vegan fashion
The partnership includes working with non-profit organization Kasilak Development Foundation to identify members of marginalized communities in the highlands of Bukidnon and train them on the banana fiber extraction process. Musa will train all the beneficiaries identified in Bukidnon, and the subsequent yarn that is extracted from the waste will be sent to the Davao Penal Colony, where more than 100 female and male prisoners will weave the yarn into fabric.
Next, the woven fabric will be developed into fashion garments and accessories—which Dole estimates will be worth over $50 million—by the same beneficiaries in Bukidnon. The finished fashion products will be sold via Musa Fabric to conscious consumers in multiple countries around the world.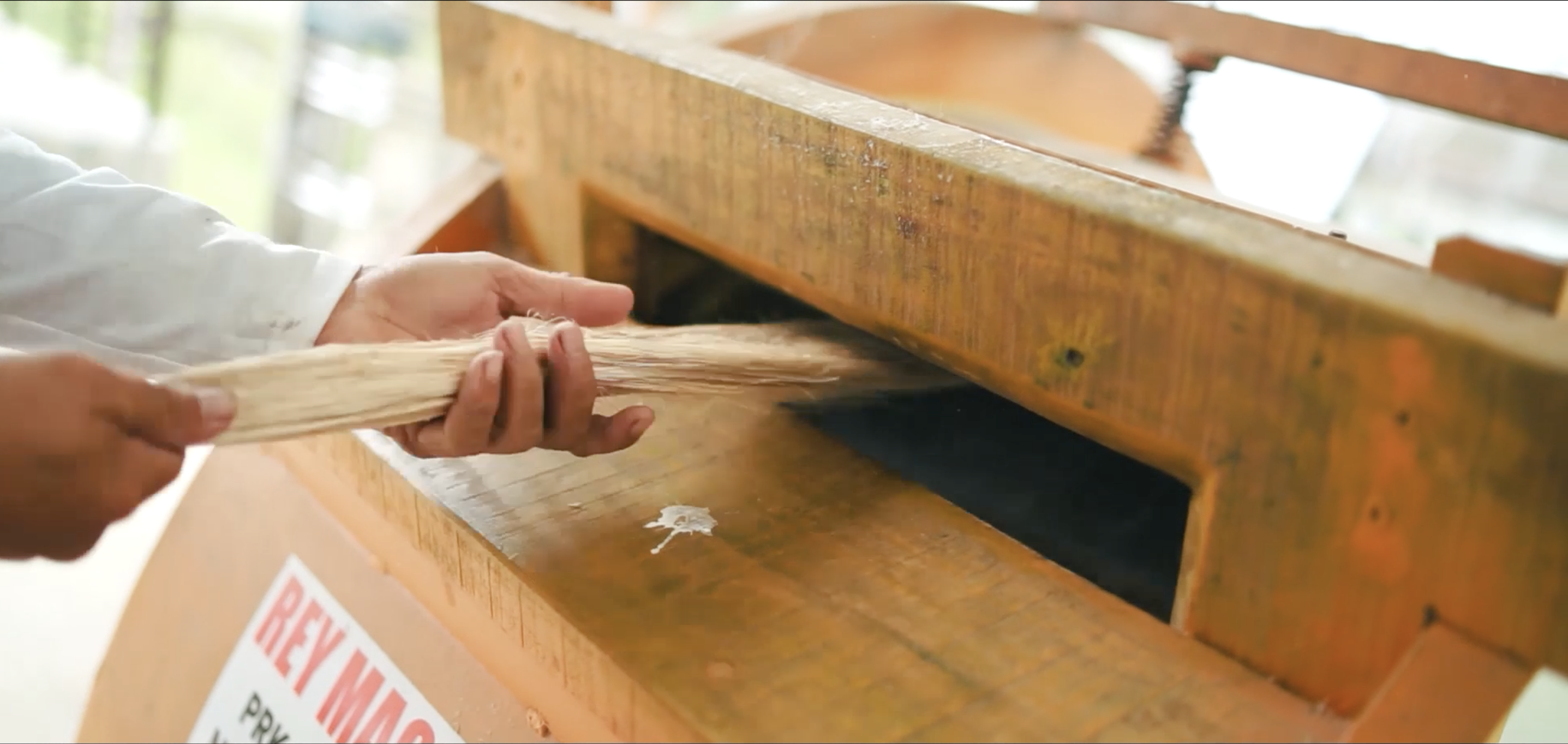 Dole
Dole's zero-waste commitment
The partnership is part of Dole's goal to have no fruit loss by 2025 in an effort to reduce its food waste, and also contributes to a circular economy by using waste materials to make sustainable materials. "Aside from working towards zero fruit loss by 2025, the Dole Promise also includes committing to creating shared value for all our stakeholders," Christian Wiegele, President, Fresh Produce Group, Dole Sunshine Company, said in a statement. "Our collaboration with Musa Fabric allows us to not just reduce, but upcycle and repurpose banana waste, and to also create a sustainable source of income and employment for the local community while boosting the employability of the inmates at Davao Penal Colony after their release, making this move much more meaningful and purposeful."
Last year, Dole partnered with Ananas Anam—the London-based company behind the innovative vegan pineapple leather Piñatex—to put the pineapple leaves from Dole farms in the Philippines to good use. Dole's Philippines farm is one of the largest pineapple plantations in the world, and through this particular partnership, Ananas Anam collects Dole's harvested pineapple plant leaves, which are washed, dried, and processed to create a non-woven mesh to form the base of the sustainable Piñatex material.
Developed by Spanish designer Carmen Hijosa in 2016, Piñatex is used as a base for specialized finishing, such as being treated with pigments and coatings to create colorful, durable, and waterproof vegan leather. Piñatex is now being used by fashion brands such as H&M, Hugo Boss, and Nike.
For more on sustainable vegan fashion, read:
Two Guys in Mexico Just Created Vegan Leather From Cactus
Calvin Klein, Tommy Hilfiger Join the Plastic-Free Vegan Leather Movement
Old Navy Is Now Making Plant-Based Sandals From Sugarcane